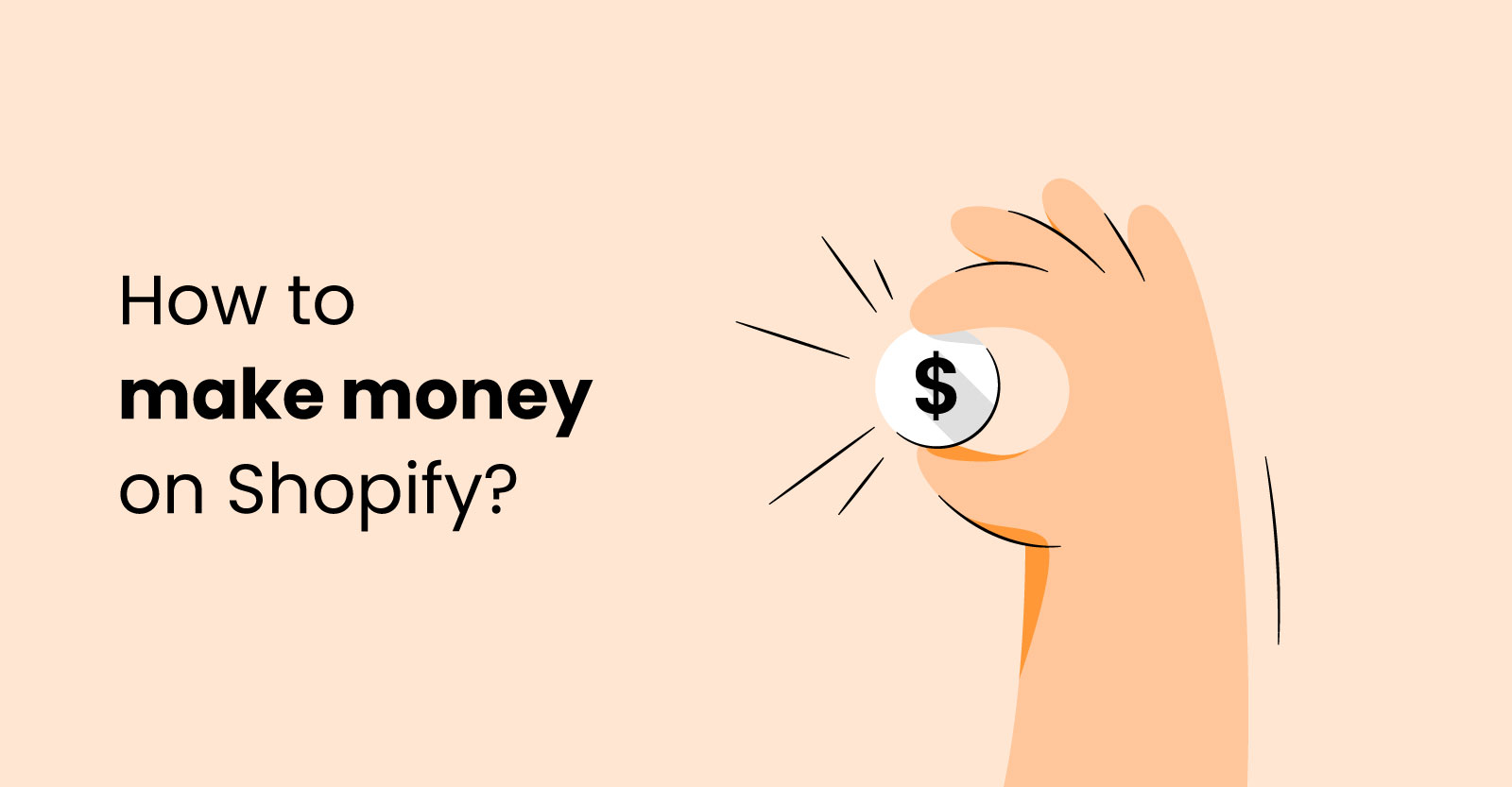 Shopify is one of the biggest and most successful e-commerce platforms today. The shift to digital and online shopping has allowed more businesses to reach customers, and platforms like Shopify paved the way for small and beginner businesses to start venturing into e-commerce.
If you're looking to bring your business online, Shopify is no doubt a good place to start and a great way for you to earn money through online sales.
In this article, we'll show you how you can start your Shopify business for free and give you some tips on how you can start making money with Shopify.
We'll also let you in on helpful tools that can make your SEO journey easier, like TinyIMG for your SEO and image optimization needs. If you're excited to learn how to make money on Shopify, keep reading!
But first, the basics:
What is Shopify?
Shopify Inc. is a Canada-based e-commerce platform that allows anyone around the world to set up an online store through their subscription-based software. Shopify's easy-to-use features allow sellers to sell both online and offline (through a physical store) with Shopify POS, a point-of-sale app that also includes the needed hardware.
If you own both a digital and physical storefront, Shopify also makes it easy for you to sync your inventory and monitor both storefronts through their app. The platform allows store owners to set up their Shopify store hassle-free, as its interface integrates with most website hosts.
Day-to-day operations are also easier as things such as uploading product images and info, checking product inventory, and managing payments can all be done conveniently through Shopify.
For more in-depth information on how Shopify works, read this guide.
How Widely Is Shopify Used?
Shopify is generally easy to use, offers great-looking themes, and allows you to optimize your store through a variety of helpful tools and resources.
It's widely used in over 175 countries by more than one million businesses, including big brands such as:
Nestlé
Sephora
Tesla Inc.
Gymshark
PepsiCo
Whole Foods
Kylie Cosmetics
Fitbit
Penguin Books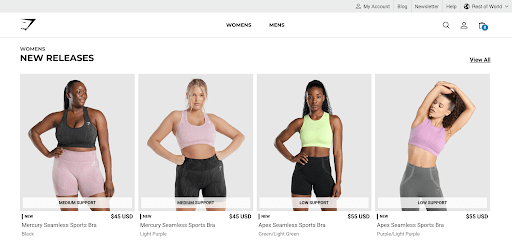 Weighing the Pros and Cons of Shopify
The good thing about Shopify is that it can also accommodate businesses that are just starting and offers the same amount of support and great features as bigger brands. To help you decide if Shopify is right for you, here's a list of the most common pros and cons of using the platform:
Pros:
Very easy to use even for non-technical users
Vast selection of storefront themes
Wide selection of apps and plugins that make running a Shopify store so much easier
Dedicated customer support staff that's available 24/7 via call, live chat, or email
Tons of helpful built-in tools for marketing and promotions, such as:

Blogging, SEO, discount code generation, social media sales, Accelerated Mobile Pages (AMP), and automatic sitemap generation.
Cons:
Might not be suited for people looking for more customization and complicated functionalities
Limited number of free templates available, the rest may be accessed after a one-time payment
With the convenience of using Shopify's complementary apps come monthly fees associated with them
Support service hotlines are only available to the UK, US, Australia, and New Zealand. Outside these areas, you can reach out to CS via chat or email.
Check out this list of the best converting Shopify themes.
Shopify Plans and Pricing Overview
Shopify's tiered pricing structure allows it to provide services that match a business's needs in each corresponding level. The philosophy behind it is that customers should only pay for services that their business needs at a specific point in time.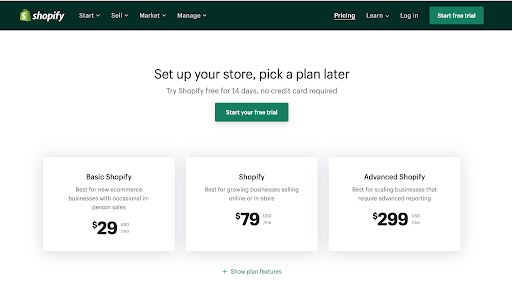 Shopify Lite
Shopify Lite is great for those who are just getting started with online selling. At only $7 per month, it's a very affordable plan even for those who might just want to try their hand at online selling.
Here are some of its other features:
Card reader for purchases made in person or in-store (in-person credit card transactions have a 2.7% fee)
Integration into your Facebook page and Facebook Messenger to allow your customers to purchase seamlessly from Facebook or through Shopify
Basic Shopify
Basic Shopify is the next tier in Shopify's plan structure. It might be suitable for e-commerce merchants who need a bit more functionality than Shopify Lite.
At $30 a month, this plan allows businesses to sell an unlimited number of products in their online stores. Some of its other features are:
Up to 4 inventory locations
2 staff accounts
Standard Shopify
Shopify's Standard subscription costs $79 a month and includes all of Basic Shopify's features plus five staff accounts, up to five inventory locations, and performance reports for tracking sales and transactions. Some of its other key features are:
Gift card support
POS terminal with barcode scanners and receipt printers
Up to 5 inventory locations
5 staff accounts
Advanced Shopify
Advanced Shopify is most suitable for larger businesses that need in-depth reporting, a bigger support team, and more robust features. As such, this plan includes all the other preceding plans' features, plus 15 user accounts and access to detailed reports. Some other features that are worth highlighting are:
Ability to calculate rates for third-party shipping to display when customers are making their purchase
Lower credit card fees:
Up to 8 inventory locations
15 staff accounts
To view the complete features under each plan, click here.
What Types of Shopify Apps Should I Use if I'm Just Getting Started?
Did you know that Shopify's online store has over 6,000 apps to use on your online business?
You can mix and match setups from various apps together to run your business exactly the way you want it. However, for newcomers, all this variety can be a little overwhelming.
Some of the most common tools that you can use are customer experience analysis tools such as Replay, product quiz apps such as Jebbit, or even unique additions such as Offset, which can help you understand your business' carbon footprint.
In the beginning, we'd recommend that you focus on analysis and optimization tools - you'll need an SEO-optimized, lightning-quick website before doing any of the fancy stuff.
One of the best tools you can start using on your Shopify store is an image optimization app. Since an online store is typically image-heavy, the smartest thing you can do is to make sure your images are optimized for the web from the start.
By 'optimized,' we mean that an image should ideally be at its smallest possible file size and resolution for it to load quickly on the page, all without sacrificing image quality.
Check out this comparison: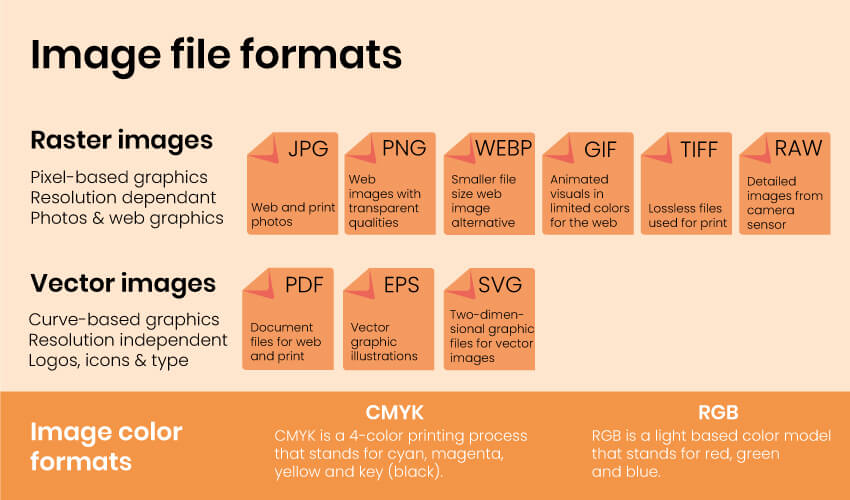 Your eyes might not notice the difference but the image on the right is an optimized version of the much heavier original file. That's the power of a great image optimization tool: it leaves your images looking great while keeping your site lighting fast.
Why Should a Site Be Lighting Fast, You May Ask?
Well for starters, people have extremely short attention spans. We're all so busy, so naturally, there's no time to wait around for an image or website to load. For the record, the global attention span has dropped to 8 seconds—that's one second less than a goldfish's attention span, which remains at 9 seconds!
Furthermore, statistics show that 40% of consumers leave websites that take more than three seconds to load! See, that's evidence that an image-heavy and therefore slow-loading site can definitely hurt your bottom line.
If you want proof, check out how e-commerce store Caravan Cover Shop was able to cut page loading time by a whole three seconds through image optimization and achieved an SEO score of 90.
You can also read how Shopify store Speedd was able to reduce dependency on ads by improving SEO and site loading speed.
Tips for Making Money on Shopify
Did you know that there are many ways to monetize Shopify? Aside from selling products and services, there are several ways to make money with Shopify. Here are a few tips:
Start a Dropshipping Business
Set up an E-commerce Store
Shopify Affiliate Marketing Program
Freelance Writing, Designing, or Web Development
Monetize Social Media
Build Your Own Clothing Line
Create an Online Course
Write and Publish a Book
Sell Art
Resell vintage items and thrift store finds
1. Start a Dropshipping Business
Dropshipping is a retail pattern wherein the seller does not physically store goods in their inventory. To fulfill an order, the seller purchases stock from a third party and arranges to ship it to the buyer. As such, the seller does not handle inventory directly.
It's been a popular mode of selling things online for many years now, as many business owners find that it's a convenient way to sell merchandise. With no need to worry about storage space or dealing with unsold items, dropshipping is efficient and cost-effective.
Shopify also supports dropshipping. Through your Shopify account, you can easily set up your catalog, pricing, and orders to a dropshipping partner. Shopify also has a service in partnership with Oberlo for those who want to get started with a dropshipping business.
2. Start an e-commerce Store
Perhaps one of Shopify's best-known features is its incredible infrastructure for allowing users to set up an e-commerce store quickly and with relative ease. Virtually anything can be sold on Shopify, from handcrafted products to a service you provide, or something that you're reselling.
The platform is easy enough to use so you can easily add and curate items onto your online store and your customers can check them out hassle-free. . Remember, it takes effort to draw in and retain customers - more on that here.
A simple Shopify Lite subscription can allow you to add a buy button to your blog or website, allowing you to convert nicely, even if selling may not be your website or blog's main objective. You can also sell via Facebook with the help of Shopify.
3. Shopify Affiliate Marketing Program
Shopify's affiliate program is a way to earn money without even needing to sell anything. Through the program, you can earn money each time you refer someone from your account to the Shopify platform. You'll earn more as you refer more sellers to get on board with Shopify.
This is a great option if you already have a large network of followers within your digital community.
This way, it's easier to generate more referrals than if you're picking out one or two people from your contact list (although that works, too). So it's a good program to take advantage of especially if you have a blog, website, or channel that you can use to reach a lot of people.
4. Freelance Writing, Designing, or Web Development
Did you know that as a freelancer, you can set fixed prices for your services by creating a Shopify store? Fair pricing is a common dilemma among freelancers, especially those who charge on a per-project basis. With a Shopify store, you can list your available services as your 'products' and disable shipping.
This model is also called 'drop servicing,' since as opposed to dropshipping, you won't necessarily be shipping physical products to your customers but they still pay you through the platform. A lot of freelance writers, graphic designers, and web or app developers can benefit from this model.
Compared to typical freelance job boards like Upwork and Freelancer where you bid for projects and adjust your professional fees accordingly, Shopify can work the other way around, with you setting a fixed price while clients approach you for services.
Of course, you'll still need to network and market to promote your services in order to make this an effective mode of earning money consistently through the platform.
5. Monetize Social Media
If you already have a loyal following on social media, then you can definitely turn that into a source of income as well. Shopify Lite is especially great for selling on social media by allowing you to insert 'buy now' calls to action on your Instagram and Facebook posts.
Especially if you have a highly strategized social media marketing plan in place, you might want to consider maximizing your online presence by using your social media influence to make money on Shopify as well.
6. Build Your Own Clothing Line
This is another great example of the variety of things you can sell on Shopify. If you're a clothing designer or fashion aficionado, you can definitely put your talents to good use and earn money by starting your own clothing line.
Whether you sew them yourself or just design them and have them produced, Shopify can help you start a clothing company of your own in just a few easy steps.
Shopify has partnerships with Oberlo, Printful, and Printify that can help you connect with clothing printers and manufacturers easily. Retail fulfillment can also be handled by these providers, so there's no need to worry about holding inventory or packing items for shipping.
7. Create an Online Course
You can easily earn passive income by creating an online course on a subject matter that you're familiar with or have significant experience in. You can start by putting together a video of yourself explaining key topics in an organized manner and hosting them on your website.
You can then turn it into a tutorial series wherein people can regularly register or enroll in your courses. There's no shortage of topics, too. It doesn't have to be purely academic. It can be about anything you're highly experienced in, such as SEO, social media marketing, music production, writing, acting, or even dance.
The important thing is that you present your information in an organized way and constantly create high-value content that your clients will really benefit from.
To record your screen and voice-overs simultaneously, you can use a screencasting app like Screenflow which will help you easily walk your viewers through a certain topic.
8. Write and Self-publish a Book
Publishing a book may have seemed like an incredibly daunting task before. But today, there are many self-publishing options that can help you turn your dreams about publishing your own book into a reality. Some of these options are:
Kindle Direct Publishing
Kobo
Apple Books
Barnes & Noble Press
Lulu
Reedsy
Self-Publishing School
After you've created and published your work, you can easily sell digital copies through Shopify. You can do this by installing the Digital Downloads app that will allow you to input digital files as products on your online store. This way, when customers purchase a copy, their new ebook will be sent to them via email or direct download.
You also have the option of selling physical copies through the help of Blurb or CreateSpace. They can then custom print each copy as it is sold and handle both storage and shipping for you.
9. Sell Art
If you're a painter, photographer, digital illustrator, or work with other art media, Shopify is a great way to sell art through your own website. You can also curate art pieces and put up an art store where people can find prints, digital art, custom art, and all sorts of handcrafted pieces.
It's pretty much like selling on Etsy, except that you can create your own website or sell from your social media pages. With Shopify you have the option to design your website in such a way that it matches your design philosophy and aesthetic, making purchasing an even more immersive experience for your clients and loyal followers.
This is also a good option if you're a musician because you can sell digital copies of your music or related merchandise such as custom-made guitar picks, drumsticks, guitars, and the like.
10. Resell Vintage Items and Thrift Store Finds
There's a large market of people looking for vintage and novelty items, and this is a line of business you can definitely pursue with a Shopify store. If you love scouring estate sales and thrift stores for unique finds and unnoticed high-value vintage items, then this is a great option for you!
Especially if you're knowledgeable in vintage collectibles, you can easily resell items you've purchased for a low price at their current market value. Check out these stories of people who scored big from flipping their thrift store finds.
Regardless of which store you're looking for, e-commerce is highly dependent on visual communication through images. This is where TinyIMG comes in - offering high-quality optimization across any kind of digital storefront.
Regardless of your Shopify Store type, we've got you covered.
Get your e-store 100% optimized with TinyIMG
How to Start a Shopify Business for Free
Here are some quick tips on how you can easily start your own Shopify store for free:
Register for an account on Shopify
Choose a domain
Select your desired theme
Start adding products
Register for an Account on Shopify
Step number one is registering for an account on Shopify. We suggest starting with a free 14-day trial first, as it won't require you to provide credit card details to sign up. This way, you can immediately start exploring the platform and setting up your business without even spending a dollar.
Choose a Domain
By default, you'll be given a primary domain in this format:
examplestore.myshopify.com
You have the option of purchasing or connecting your own domain.
Select Your Desired Theme
Shopify has free themes you can choose from. Pick out one that stands out to you and reflects your brand well. You can eventually customize your Shopify store's details, so we recommend starting with a free theme first to test out the features. Test your new theme for mobile-friendliness and overall user experience.
Start Adding Products
Here's the important part: you can now start adding your products! Pay close attention to this process because this will be the key to great conversions.
Remember to optimize product images to ensure that your website looks great and loads fast even as your product listing expands.
Check out this detailed guide on adding and updating products from Shopify.
Conclusion
That's it! If you followed our guide on how to set up your Shopify store for free, you'll see that it's possible to start making money even with an initial spend of $0 on setting up your Shopify store. We hope you also picked up great ideas from our list of ways to make money on Shopify.
Frequently asked questions
Is It Profitable to Sell Things on Shopify?
Yes, as long as you have a business plan in mind, Shopify is a great platform to earn money from selling goods and services. Especially if you can find products to dropship, you can save a lot of money on storage and shipping.
Can You Still Make Money on Shopify in 2022?
Yes! Whether it's dropshipping, e-commerce, drop servicing, or affiliate marketing, there are tons of ways to make money on Shopify.
How Much Do People Make From Selling on Shopify?
The average income that a small, established business can earn from Shopify is around $1000 to $1500 per month. Dropshippers can earn as much as $10,000 considering the reduced overhead cost.
Is Shopify Okay if I'm Just a Beginner?
Definitely. Shopify offers a 14-day trial with no credit card details required, so you can easily set up an online store and test out the platform. Aside from that, its interface is famously user-friendly to cater to non-technical users.