By purchasing through the links on this page, you are giving us the opportunity to earn a commission. Your support is greatly appreciated!

You're intrigued by the perks of having an online store and you're interested to test the waters? Whether you're a new merchant or an experienced brick-and-mortar store owner, setting up a Shopify store for the first time can be a challenging task.

From picking a plan, to creating your product catalog, to test orders and launch, Shopify store setup can be a lengthy and complex process.

Do not get discouraged - let us guide you through it!

In this article, we will present you with 13 simple steps to build Shopify store quickly. We'll use visual aid, simple language and step-by-step instructions - follow along and have your brand new, successful Shopify store live in just a few hours!

At the end, you'll also find a Shopify store setup checklist and bonus next steps to promote your new business.

Let's do this, shall we?
1. Start with your business idea
A solid business concept is at the core if you wish to set up a Shopify store that will thrive. Because let's be real for a second - only 25% of new businesses truly succeed and make it past the 15 year mark.
To generate a winning business idea for your store, you need to:
Now that you have a winning business idea, a clear plan on how to execute it as well as branding materials, it's time to start your Shopify store setup.
2. Create your Shopify account
The first step when setting up your Shopify store is to create Shopify account.
Follow these three simple steps:
1. Pick a plan. Shopify plans and features are quite complex, so we prepared a Shopify plan pricing guide to help you settle on the perfect option.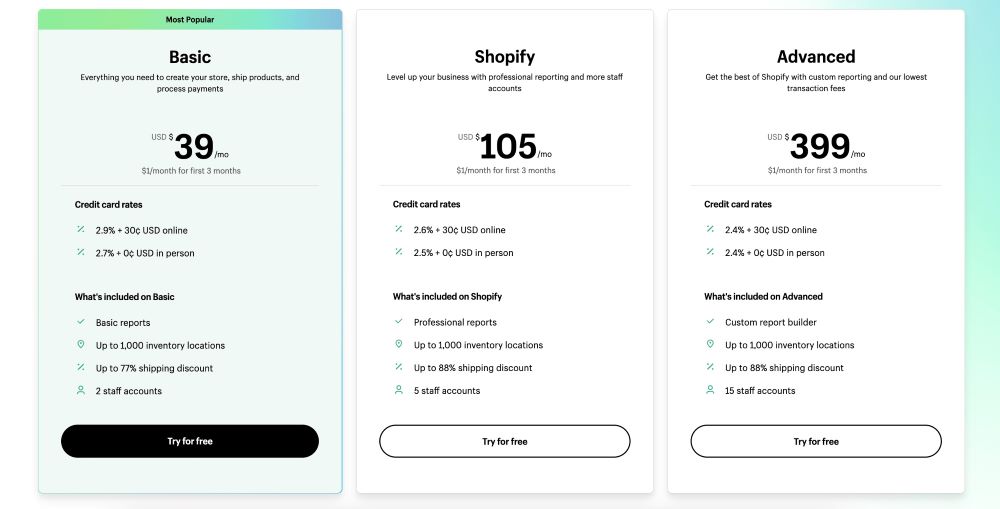 2. Sign up for Shopify free trial. Answer a few questions about your vision and plans, the location of your business and create a Shopify ID.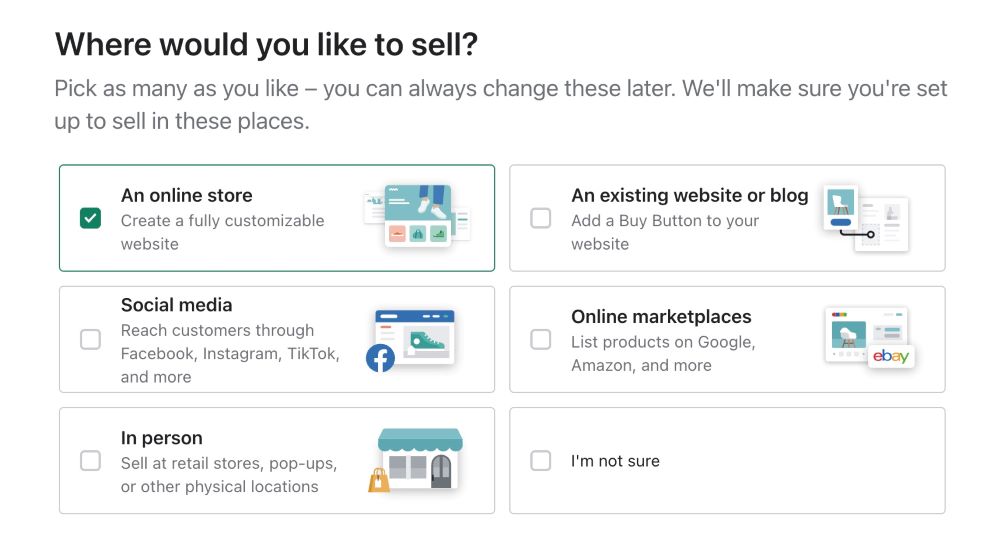 3. Start creating your Shopify store!

By default, Shopify assigns a URL to every newly set up Shopify store. However, it's full of symbols and letters - not what you want. Make sure you get a custom domain name before your free trial ends and the store goes live. Ideally, your domain name should match your brand or at least be related and memorable.
3. Add essential business information
The very first step after you create your Shopify account is adding business information. Let's walk through every essential detail about your business that you need to include in the Settings menu.
First up is information you find under Store details.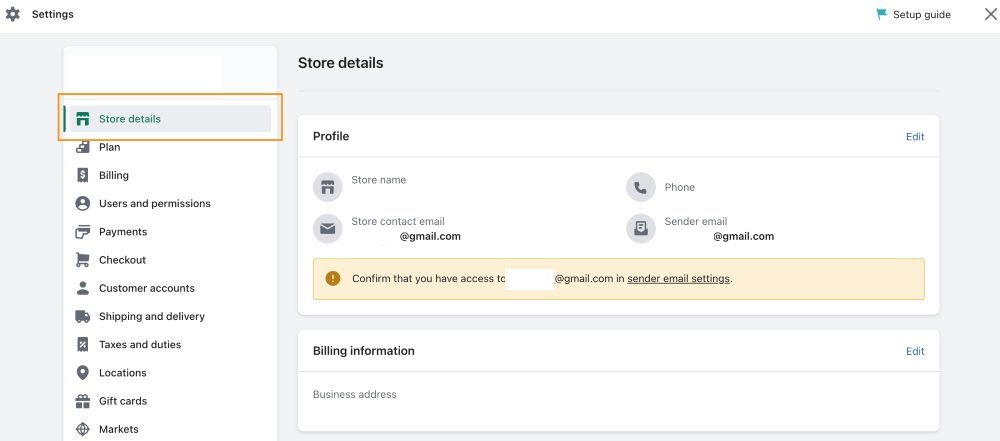 Enter your Legal business name and Shipping details under Billing information.
Set your product currency. Note that if you're using Shopify Payments, you must make this change under Shopify Payments settings. Make sure you do not change your default currency after you make your first sale, it will mess up your reports and price settings.
Choose your units of measurement (e.g. metric system, kilograms)
If you need more precise instructions, Shopify has detailed documentation for each step.
4. Get to know your Shopify Dashboard
Now that you have the basics down, unlock how Shopify works by analyzing your dashboard.
You will constantly return to your dashboard as you build your Shopify online store, so learn to navigate it quickly.
The side menu has eight main sections, let's look over them.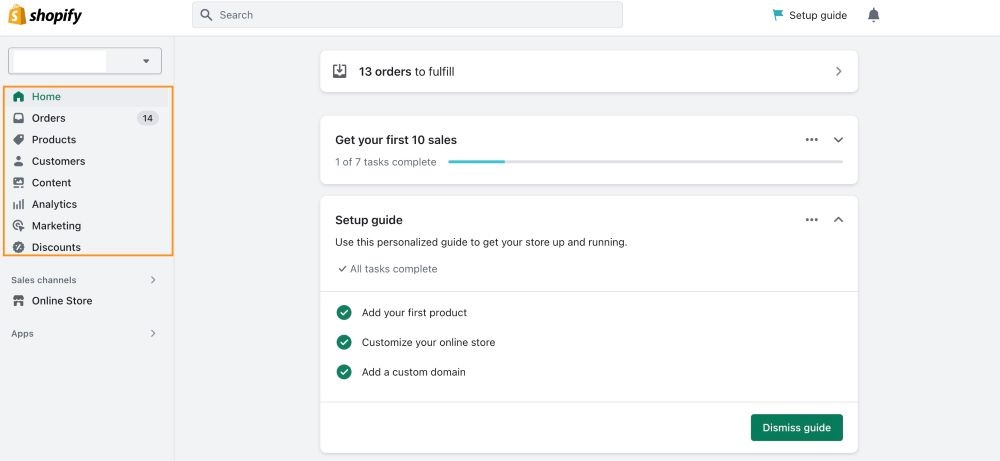 Home - main information about your store, outstanding tasks (e.g. orders to fulfill)
Orders - all information about order status. After you click on it, a mini-menu appears that lets you create draft orders (e.g. for orders you take over phone), manage shipping labels and get access to abandoned checkout info.
Products - manage individual product pages, collections and inventory. You can also start selling gift cards and create catalogs to personalize wholesale.
Customers - get information about your clients with powerful segments. This section also gives you access to Companies, which is where you manage your B2B experience.
Content - unlock the power of metafields and access your Shopify store files.
Analytics - get insightful reports on sales, returning customers, conversion rates, average order value and much more. What reports you get and how detailed they are depends on your chosen Shopify plan. You can also access Live view reports to see information (e.g. amount of visitors) about your store in real time.
Marketing - insights into channel performance, marketing app activities and general store data. You also get to view your past campaign performance and set up marketing automations.
Discounts - create and manage four different types of discounts and export your discount information.
Down below you'll find Sales channels and Apps.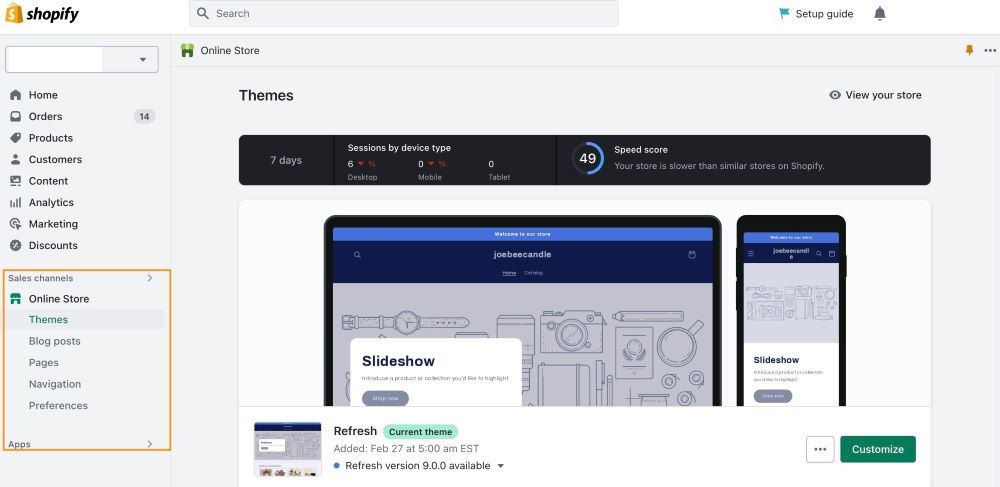 Your main sales channel is likely your Online store. Use this section to manage it - edit or change Shopify store theme, upload blog posts, take care of store navigation and more.
Apps is where you'll find all top Shopify apps you have installed to enhance your store's functionalities.
Browse your dashboard carefully to understand how much power you have when setting up your Shopify store. And once you're ready, let's jump straight to the next step.
5. Add products and collection pages
Now this might seem early in the Shopify store setup journey, but it's important to add your products and collections before the design. That's because you want your store design to complement your products, not the other way around.
The amount of products and how you want them displayed will determine your theme choice and how you customize it. So let's begin by adding the first product to your Shopify store.
How to add product page to Shopify
Under Home, click Add your first product.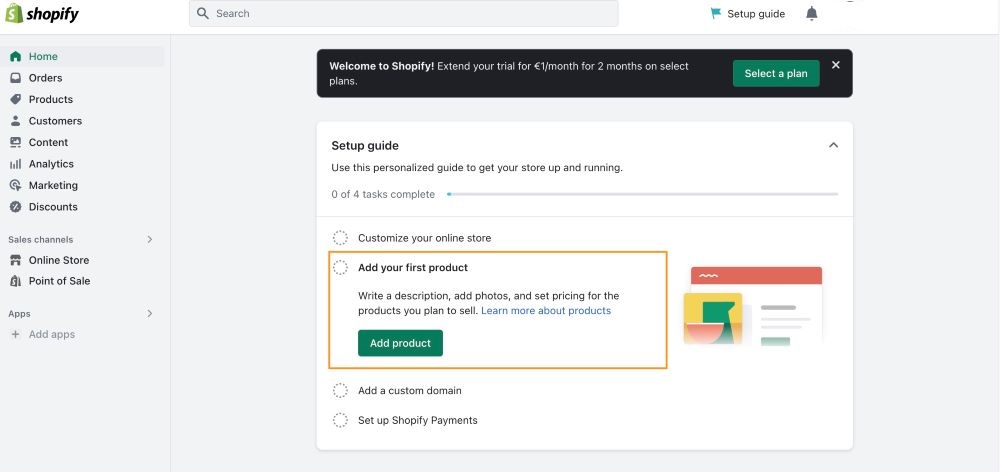 In a page that opens up, you will have a lot of fields to fill out. If you want a full breakdown, you can find it in our guide on how to add products to Shopify (that guide also includes duplication, import, and scanning products with a camera).
Here, we'll review fields that need extra attention:
These are just the basics when building a Shopify product page. On the right hand side, you will also have the opportunity to organize your product as it fits your store (e.g. assign a category or specify the vendor) as well as manage publishing.
Product organization requires careful thought. Variables such as tags can later be used to create and manage automated collections. It will save you hours when building your Shopify store, so consider in advance how you want to group and categorize your products.
One last thing - you must add Shopify image alt text to strengthen your SEO. To do so, save the finished product page to upload your images and return to it from the Products menu. Click the image to open a preview page, then click Add alt text. Alt text will help search engines understand the content of your image and aid people with impaired vision.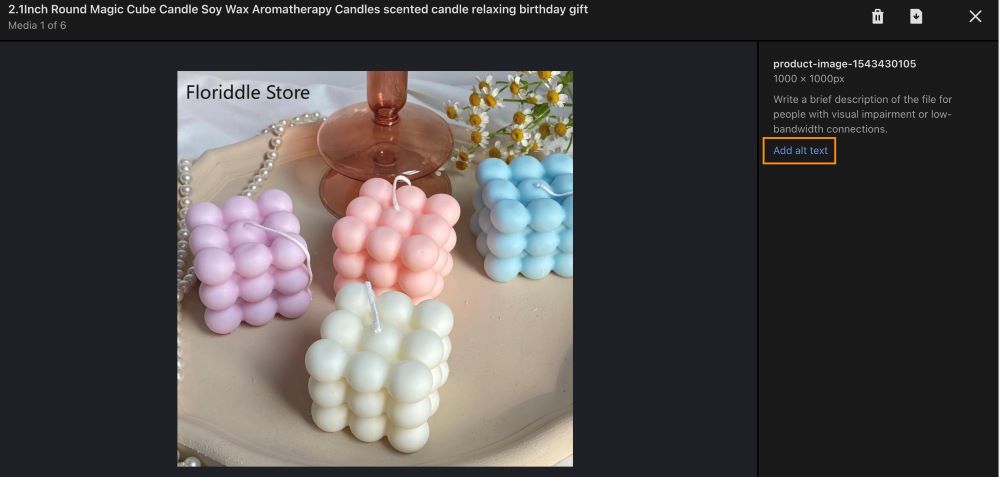 Now repeat the process with all remaining products you want to see on your store.
Automate product image optimization with TinyIMG and take advantage of other SEO app features
Get TinyIMG >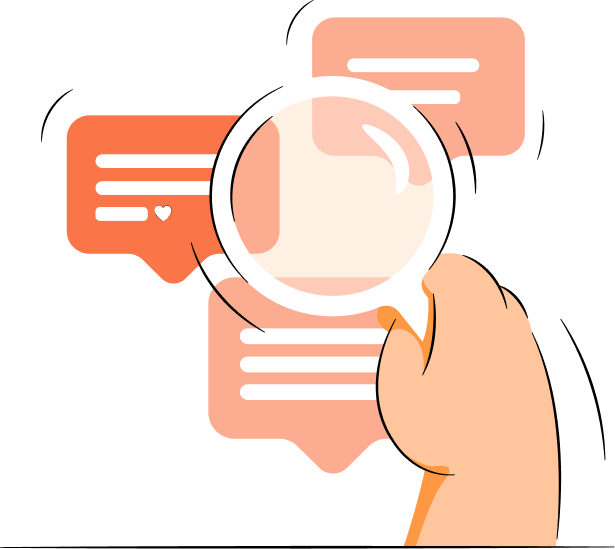 How to create Shopify collections
One of the most important Shopify store setup parts is over - the products pages are live. Now let's take a look at how you create Shopify collections to display and organize your products on Shopify properly.
Go to Products -> Collections and click on Create collection.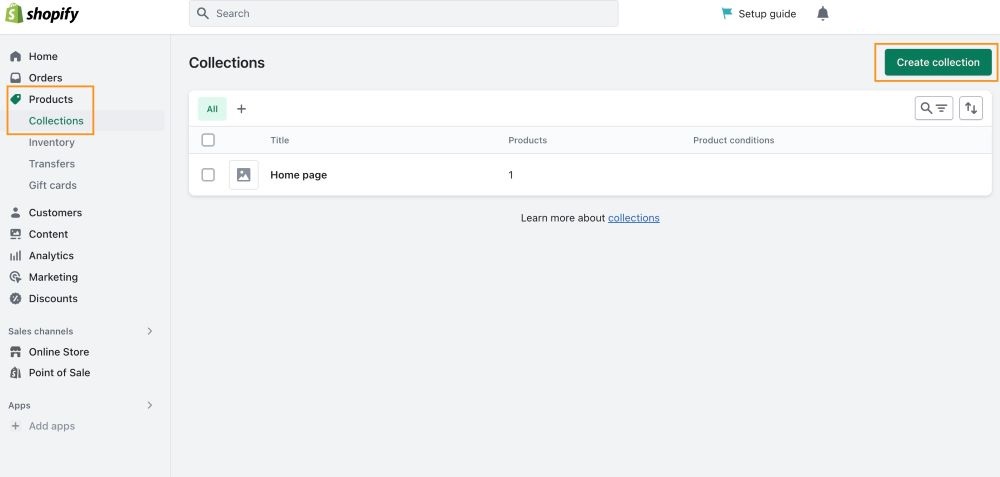 A Create collection page will open up with numerous fields to fill out:
Title
Description
Collection type
Search engine listing
Image
Interested to squeeze the maximum potential out of every field and your collections? Refer to our full guide on how to create Shopify collections.

Search engine optimization is crucial for both product and collection pages. Master writing optimized Shopify meta title and description and creating an SEO-friendly Shopify URL to rank for valuable product keywords.
If you're lacking grouping ideas for your collection, here are a few to inspire you:
Group products by gender or age (e.g. women's and men's shoes) for functionality
Create themed collections (color, season, occasion) to inspire
Feature new arrivals and bestsellers in dedicated collections to ease browsing experience
Create collections to feature items under a certain amount or on sale and appeal to shoppers on a budget
And if you want, you can do this step the other way round and add products to collections after you've created them.
Suggested reading:
Wondering what more you can do to improve your product and collection pages? We got you covered:
6. Choose your Shopify theme
Shopify theme is the face of your eCommerce website and one of the cornerstones when building a Shopify store.
Let's see what the criteria for a good Shopify theme is and how to install your chosen one.
Things to look for in a good Shopify theme
Here is how you settle on the perfect Shopify theme for your store:
Price. There is an array of great free Shopify themes, so if you decide to go for a paid one, make sure you can justify the costs.
Weight. You want an optimized theme with no unnecessary code, because your Shopify store speed is a huge priority.
Reviews. One of the best ways to know if a Shopify theme delivers what it promises without committing to it is to check the experiences of merchants using it.
Developer. Although you can source a theme from numerous marketplaces, we recommend picking one from Shopify theme store. You'll have peace of mind that your theme is reliable, secure and well-maintained. Plus, with one of Shopify store themes you'll always have access to theme support whenever new Shopify features or updates roll out.
SEO and growth features. A good Shopify theme already has many such perks integrated, such as sitemap generation, social sharing buttons and more.
Support. You want a theme that ensures assistance from developers post purchase and provides it promptly.
Your priorities. Are you looking to launch a massive blog? Or perhaps videos on many of your store pages are a must? Pick a theme that supports your vision.
How to install a Shopify theme
Once you've chosen the perfect match to build your Shopify store with, let's install your theme. For the purpose of this walkthrough, we'll use the Dawn theme from Shopify theme store.
1. Open the Dawn theme page on Shopify theme store and press Try theme.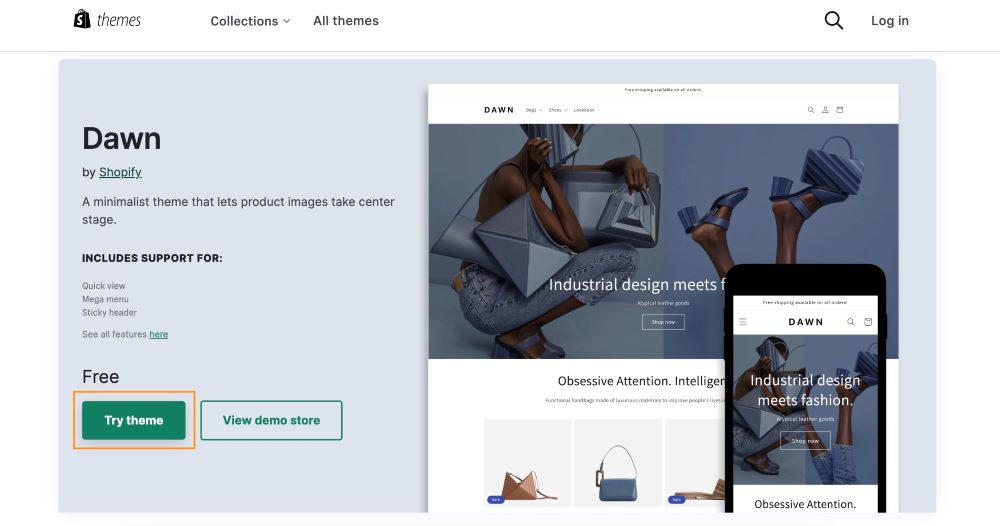 2. You'll find the theme in your Theme library. Customize it to fit your brand and publish once the final version is ready.

7. Create your Shopify store's basic pages
Next step in our Shopify tutorial is your store's basic pages. While your product and collection pages are the money-making machine, these basic pages are what solidifies your brand, builds trust and ensures clear purchasing processes.
What pages exactly are we talking about?
About us.
Contact.
Privacy policy.
Terms and Conditions.
Help/FAQ.
Other good-to-have pages.
All of these are vital if your store is to look reliable and convert well, so let's give each one a more detailed look.
About Us Shopify store page
This page is where your mission and your brand statement lives. It's one of the most important parts when building a new Shopify store. Since you're still to get first reviews and establish social media presence, the About Us page is where you begin to build trust and faith in your brand.
A good About Us page should contain:
Mission statement. Probably the main purpose of this page, your mission statement should succinctly explain why you started this business and what change you hope to make in the world.
Product description. Explain the concept behind your products, how they're made and what they will bring to the lives of those who buy them.
Achievements/reviews. All awards, exceptional reviews or anything else that builds trust should end up on this page.
Things you're proud of. Whether it's your sustainable practices, charity work or anything else that might inspire potential buyers, feature it on your About us page.
Creative presentation. Sure, sometimes plain text might do the job. But this is not dedicated SEO page after all, so it's your one true opportunity to get creative and make your brand shine.
Here are some effective About Us page examples for inspiration:
Allbirds share their inspiring story towards sustainability with straightforward text and visuals
GFuel boasts a short yet effective About Us page that explains their mission, selling points and achievements.
Ruggable begins with a strong founder statement, explains their mission clearly and shows how they give back to the community.
Contact page
When building a new Shopify store, make it easy for people to get in touch and give feedback. Your contact page should contain:
Contact information (business phone number, email)
Physical address (if applicable)
Mailing address
Contact/feedback form
Potential reasons for contacting you to inspire communication
Links to social media accounts
Privacy policy
To comply with GDPR and other international data protection regulations, a privacy policy page is a must. This is where you explain to your potential customers how you handle their personal information.
You can always craft your privacy policy page yourself by following laws and effective examples. However, since personal data is a sensitive topic and has to be handled with care, it's a good idea to get a one-time consultation from a lawyer who will create your store's privacy policy for you.
Terms and Conditions
Terms and conditions page is somewhat similar to the privacy policy, just tackles a different angle. While the privacy policy page is used to explain to customers how you protect them, the terms and conditions page is where you protect yourself and your business.
While legally completely optional, it's a highly recommended page on your website where you can add disclaimers, rules and other policies for using your website.
Bottom line - learn to create a T&C page that serves your business to avoid any legal issues in the future.
Help/FAQ
Save your clients some frustration and your customer support a good chunk of time by creating informative FAQ and help sections.
Your FAQ section must contain:
Clear shipping and returns information
Refund policies
Explanations on product measurements and weight
Clear purchase process descriptions
Address any other pain points you can anticipate.
Make your FAQ page easy to navigate, ideally with a search bar, use visuals to guide your potential clients and this page will serve your business more than you can imagine.
Other good-to-have Shopify store pages
Security statement/payment security information. Go the extra mile to inspire trust by showing you handle credit card payments with great care. A good idea is to use a Shopify app to add trust badges and icons.
404 page not found. Sometimes store pages break. Create a custom 404 page to make sure it's not a completely dead end and encourage people to keep shopping.
Partner or affiliate page. If you run any kind of partner, affiliate or referral program, make it visible and easy to enter.
Loyalty program page. Turn one time visitors into returning customers with a dedicated loyalty program page that highlights benefits and creates a sense of community.
8. Work on your store's homepage
As the face of your store, your homepage is one of priorities when ​​getting started with Shopify.
In essence, you want your homepage to make an impact. That is, you want it to communicate what your brand and products are, convince the visitor needs them and provide them with an easy purchasing journey.
Now, what does the content of an effective homepage look like:
Shopify H1 heading and subheading
Easy access to important pages, e.g. collections
CTAs for easy navigation
Product explanations and images
Featured customer reviews and testimonials

Don't shy away from powerful homepage visuals, such as video background. Optimize your Shopify store to ensure good performance and you won't have to compromise between visual impact and store speed.
In any case, specific homepage elements will largely depend on your chosen Shopify theme.
To start building your Shopify homepage, go back to Online store -> Themes -> Customize. The very first page that pops up is usually Homepage design. Here you can add elements as well as drag and drop to create your desired structure. Don't forget to switch views by clicking the monitor icon at the top and check what your homepage looks like on mobile.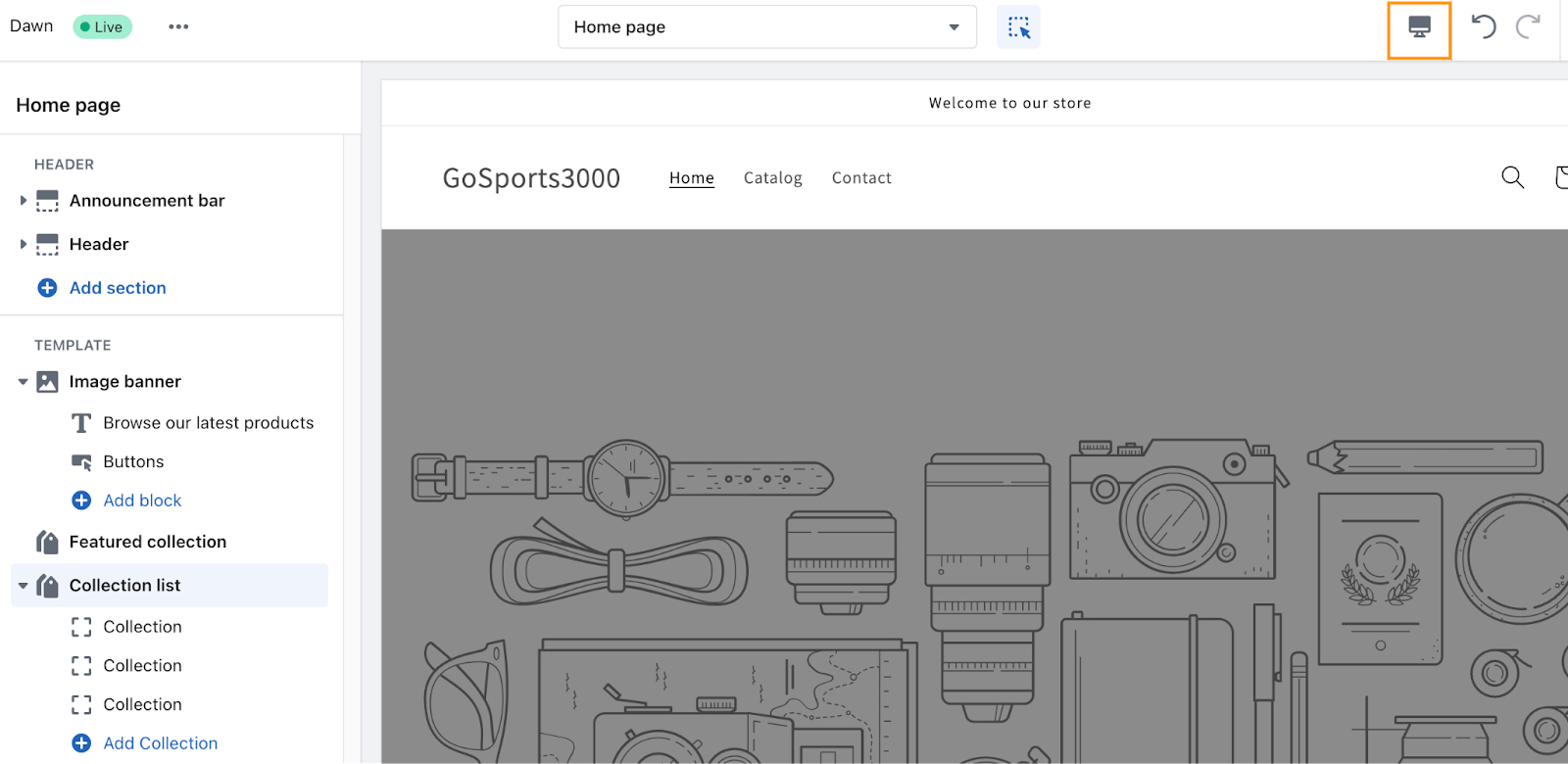 See the Announcement bar section at the very top? Don't forget to utilize it and inform visitors about free shipping, discounts or new arrivals on your homepage.
9. Add your Shopify store's menu
Navigation is what makes or breaks your Shopify store setup success. You want people to access your collection and product pages intuitively, quickly and conveniently. That's why an efficiently designed menu will do wonders for your website usability and conversion.
To start working on your main (top) menu, go to Online store -> Navigation. You'll see that by default Shopify creates two menus - footer and main.

Let's begin by working with the Main menu. Once you click on it, you can start adding items to it.
Click Add menu item. You will have to define two parameters: Name (title of your page that will appear on the menu) and link (where that menu item will lead).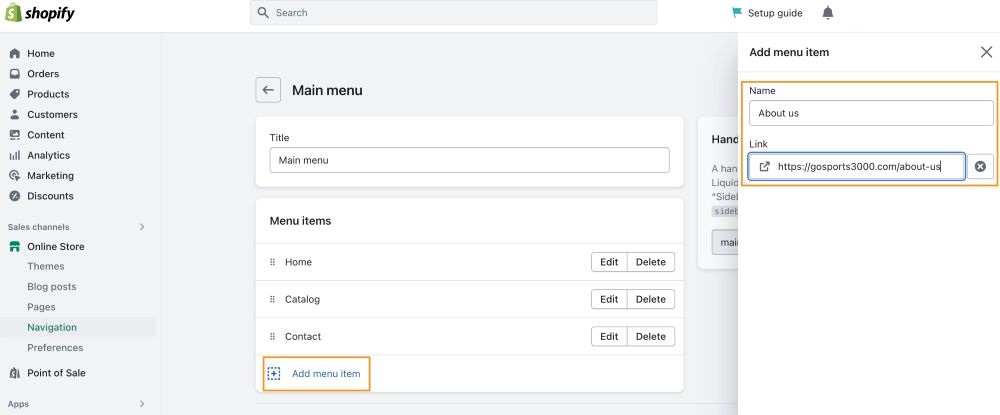 You can drag and drop your menu items to form dropdown menus within your top menu. It allows nesting multiple pages underneath one menu item and thus creating scalable navigation from the homepage.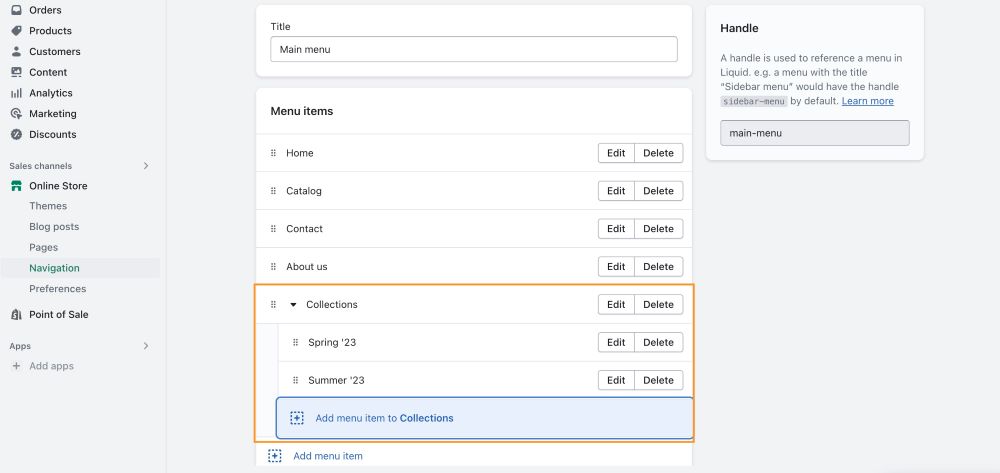 You can view what your changes look like live in theme customization mode, your main menu will appear in the header of your homepage.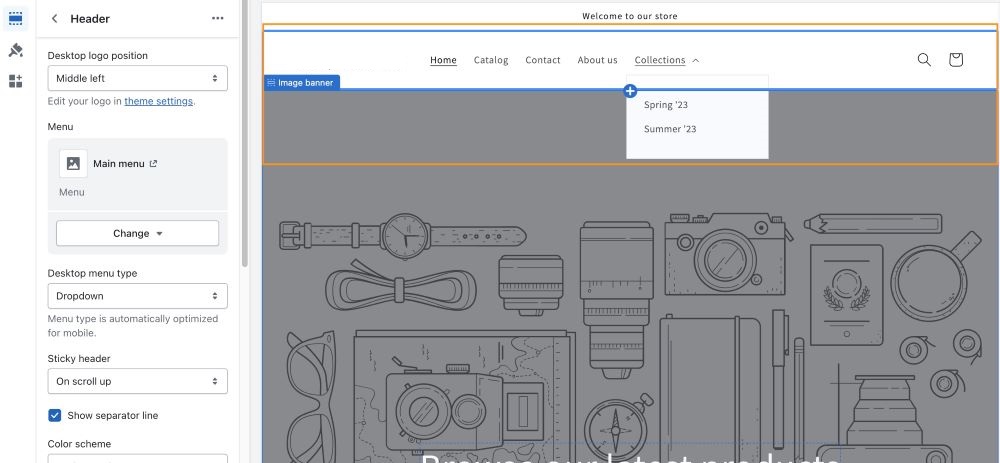 Technically, the process is quite simple. However, main menu creation is one of the most important Shopify store creation tasks. Browse effective mega menu examples, map out your desired store structure and only then commit to this task.
10. Set up your contact email
Please note: To start using Shopify Email, you need to be on an active, paid subscription plan. If you're building your Shopify store on a free trial, you can only create and send test emails to yourself.
Email will be one of the main points of contact with your customers. However, Shopify doesn't have a native email hosting functionality.
By default, your store contact email (the one Shopify uses to communicate with you) and your sender email (the one your customers see) is the same one you used to register your Shopify ID.
You can change both to your preferred email address with your store (domain) name, but you will have to host your email externally.
Essentially, you can choose between Zoho Mail and Google Workspace to create a dedicated contact email with your store name. The full walkthrough can be found here.
Once the email is live, you should go to your Shopify dashboard -> Settings -> Store details. Next to Profile, click Edit and change both store contact and sender emails to your new email address.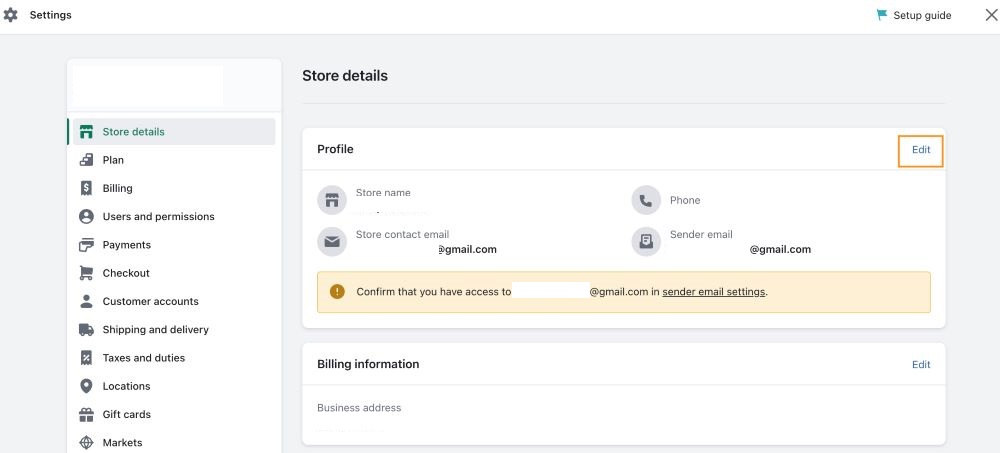 To further make use of email marketing (create campaigns, send abandoned cart and confirmation emails), you'll need an email marketing app. Shopify has its own free alternative Shopify Email, but we recommend going with ONE Upsell for more functionalities and better results.
11. Set up payments, shipping, and taxes
Now let's activate three super important processes for your new Shopify store: payments, shipping, and taxes.
How to set up Shopify Payments
Shopify Payments is a native payment processing functionality available on Shopify. If you are eligible to use Shopify Payments, you can integrate it with one click and you won't have to pay third party transaction fees.
To enable Shopify Payments, go to Admin, Settings -> Payments and click on Activate Shopify Payments.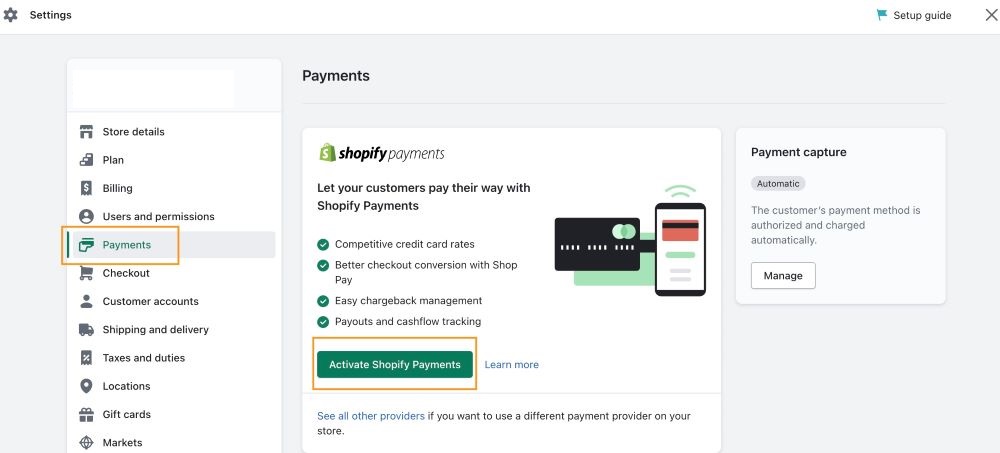 After entering some information to comply with Shopify Payments Terms of Service (business type, business number, etc.), you'll be good to go!
How to set up Shopify shipping and delivery
Shopify shipping and delivery section can be found under Settings as well.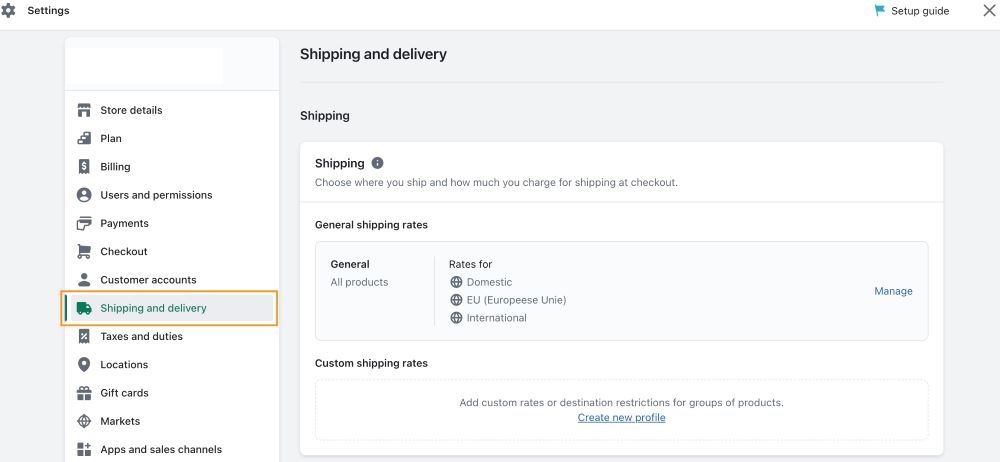 This section has quite a few settings to work with, so you want to think about it this way:
Where do you ship in relation to your store (domestic, international, or worldwide)? Set your shipping rates based on shipping zones you accommodate. Shopify gives you three default shipping zones, but you can always create your own as well as edit shipping rates for all of them.
Estimate your processing time and specify it in the following field. That time will be added to the regular shipping times for a more precise estimation on the customer's end.
If you wish to offer local delivery (directly to customers) and local pickup, you get to enable that.
Next up, make sure you add the measurements for the packaging boxes you use. That way, you'll be able to calculate shipping rates with maximum precision.
Packaging slips are important for accountable order fulfillment. However, editing it requires working with HTML, CSS and Liquid, so you might want to read up on it beforehand.
Any other delivery customizations will be enabled there if you download an app with such features, such as Zapiet.
You can also select from a number of service providers to fulfil your orders.
How to add tax information on Shopify
If you ship internationally, correct duties and tax setup will prevent your customers from getting unexpected fees.
You can manage tax fees by creating shipping zones and setting tax rates under Settings ->Taxes and duties.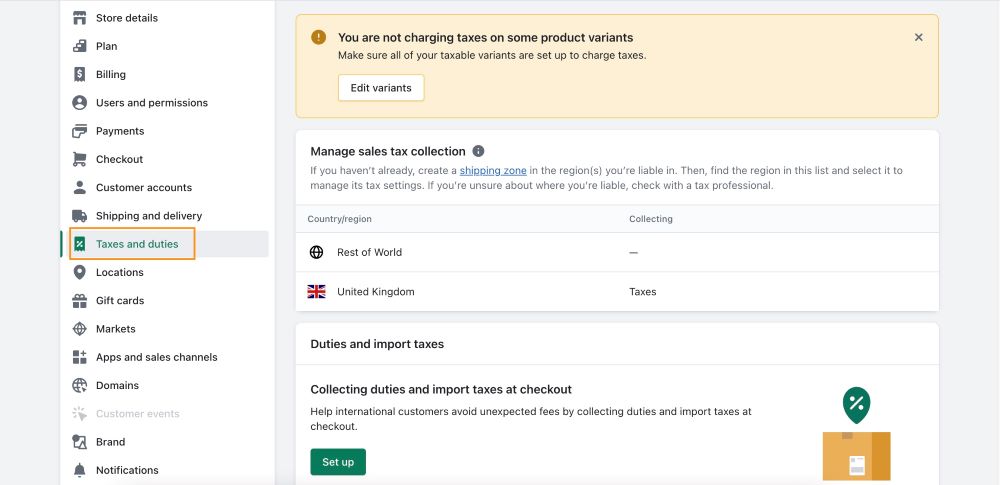 These rates are highly individual based on the geographical location of the store. If this is your first ever eCommerce business, we highly advise analyzing Shopify documentation on taxes carefully and contacting a tax specialist to avoid miscalculation and unnecessary liability.
12. Place a test order
Alright, your Shopify store setup is almost done - your products are live, your collections are ready, your store design, main pages and features are all finished. One last step is making sure everything works as intended and customers can make a purchase.
You have two options - place an order with a simulated or real transaction.
Shopify has a very detailed walkthrough for both you can follow. Instead let's discuss what you need to accomplish with your test orders:
Check if the general process works and what the purchase journey looks like
Check if discounts apply properly
Check whether your conditions work (e.g. if you offer free shipping from a certain amount, test an order with that amount to see if it actually applies)
Test whether your email notifications for order confirmation and shipment are working
You might end up paying a little bit in third party transaction fees, taxes or something like that. However, test orders are a crucial last step when building a Shopify store to ensure smooth customer experience.
13. Launch your Shopify store
That's it, setting up Shopify store has come to an end! It's time to organize a store launch.
For starters, let's talk about your store launch campaign. It's a big deal, so you want your potential customers to know about it!
Here are some ideas for a memorable Shopify store launch:
Organize an email campaign. If you've built an email list already, a series of two or three emails to build the hype will do you a lot of good. Include countdown timers, mention all offers you have prepared and get people ready for the big day.
Go loud on social media. As a new business, social media is your ultimate playground. Start as early as possible and build up traction with cross-platform store launch campaigns and announcements.
Offer early bird discounts. Incentivize people to become your first customers and gather your first reviews as quickly as possible with a discount on the first 50 purchases (or whatever number you prefer).
Announce a giveaway. On the day of the launch, push the limits by announcing a 24-hour giveaway. To participate, request emails and social media shares for double benefit.
Now let's talk about the technical part. By default, your website is password protected during your Shopify store setup. That's only to make sure people don't accidentally access your store and make a purchase while the store is still in development.
Here is how you remove password protection and launch your Shopify website:
First, click on Online store -> Preferences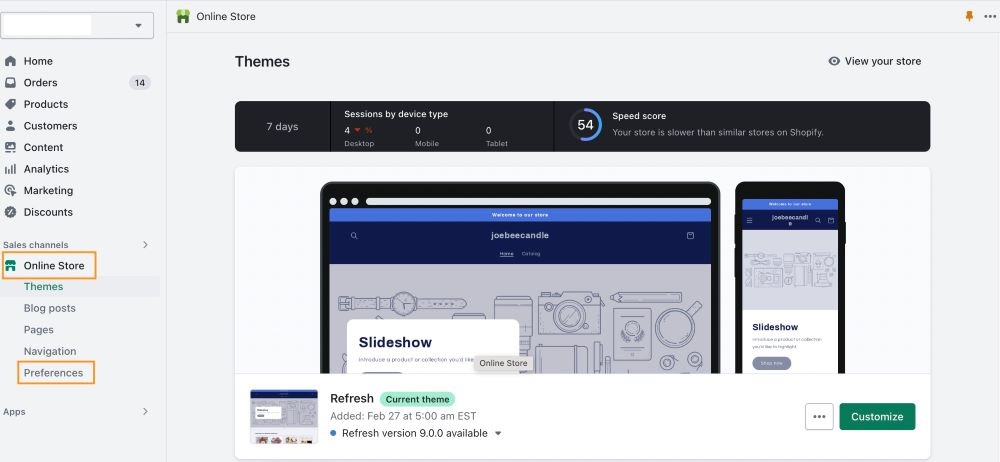 Scroll down to the Restrict store access section and remove the checkmark from Restrict access to visitors with the password field.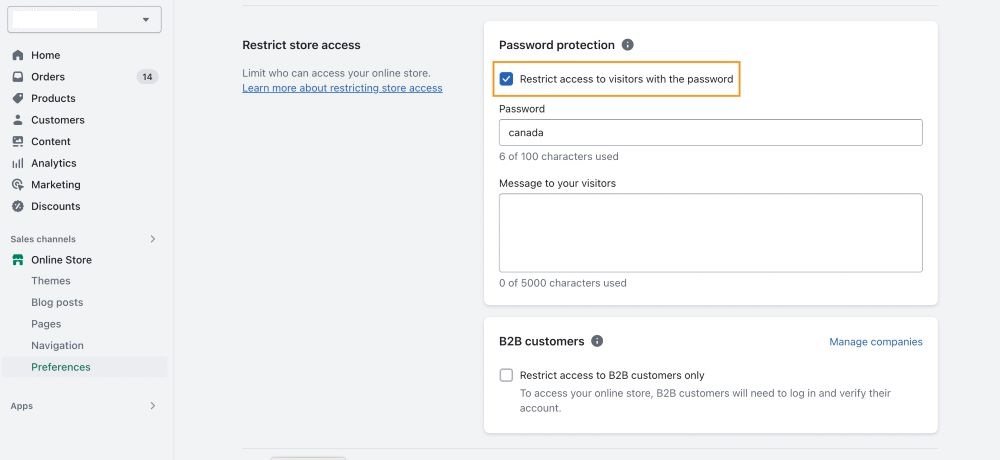 Voila, your Shopify store is live!
Shopify store setup checklist
Well that was a handful! From creating Shopify ID to a fully functional, slick-looking store ready to make profit, the amount of information can be overwhelming.
Let's review everything we learned about how to start a Shopify store. We'll turn it into a Shopify store setup checklist to make sure you have all basic steps in one place and don't miss a detail.
Come up with a good business idea

Do market research to understand trends and demand
Research your competitors
Create a business model and write a business plan

Create your Shopify account

Choose the right Shopify pricing plan
Purchase a custom domain

Add business information about your store in Store details section
Become familiar with your Shopify admin dashboard
Add product and collection pages

Utilize all fields
Use tags for product organization
Create both functional and inspirational collections
Optimize product and collection pages for SEO
Make use of automated collections

Choose Shopify theme

Decide your priorities for a theme
Make sure your chosen theme meets expected criteria
Install and test it with your store

Create basic store pages (About us, Policy, Help, etc)
Create effective and powerful homepage
Add your Shopify store's menu
Set up contact email

Find an external host
Link your email to your Shopify store

Set up payments, shipping and taxes
Place a test order

Test functionality
Test different purchasing conditions (e.g. free shipping, discounts)

Launch your Shopify store with a bang!
Bonus: use our resources above to create growth strategies and make your Shopify store profitable quickly.
That's it, enjoy your newly set up Shopify store designed for success!
Shopify store setup done - what comes next?
Your Shopify store is live and ready to take the eCommerce world by storm! But this is only the beginning of your journey. Now it's time to set strategies for store growth and put processes in place for efficient store management.
We've compiled a list of resources for your next steps after Shopify store setup:
Frequently asked questions
You can do it a few hours by following our 13-step guide on how to open a Shopify store. You will need to create a Shopify ID, create your eCommerce store pages, choose a theme, test and launch.
Yes, you can definitely create a Shopify store by yourself. Follow our guide for a step-by-step walkthrough with screenshots to tackle Shopify store creation quickly and easily.
Building a Shopify store is relatively cheap. Your cost will include a Shopify plan, custom domain name, email hosting and transaction tests. Paid Shopify theme and apps, customization by developers, legal consultations and other expenses are on the optional end. So, when it comes to the eCommerce website itself, you can fit somewhere between $40 - $200 in initial costs and then a similar or larger amount per month moving forward.