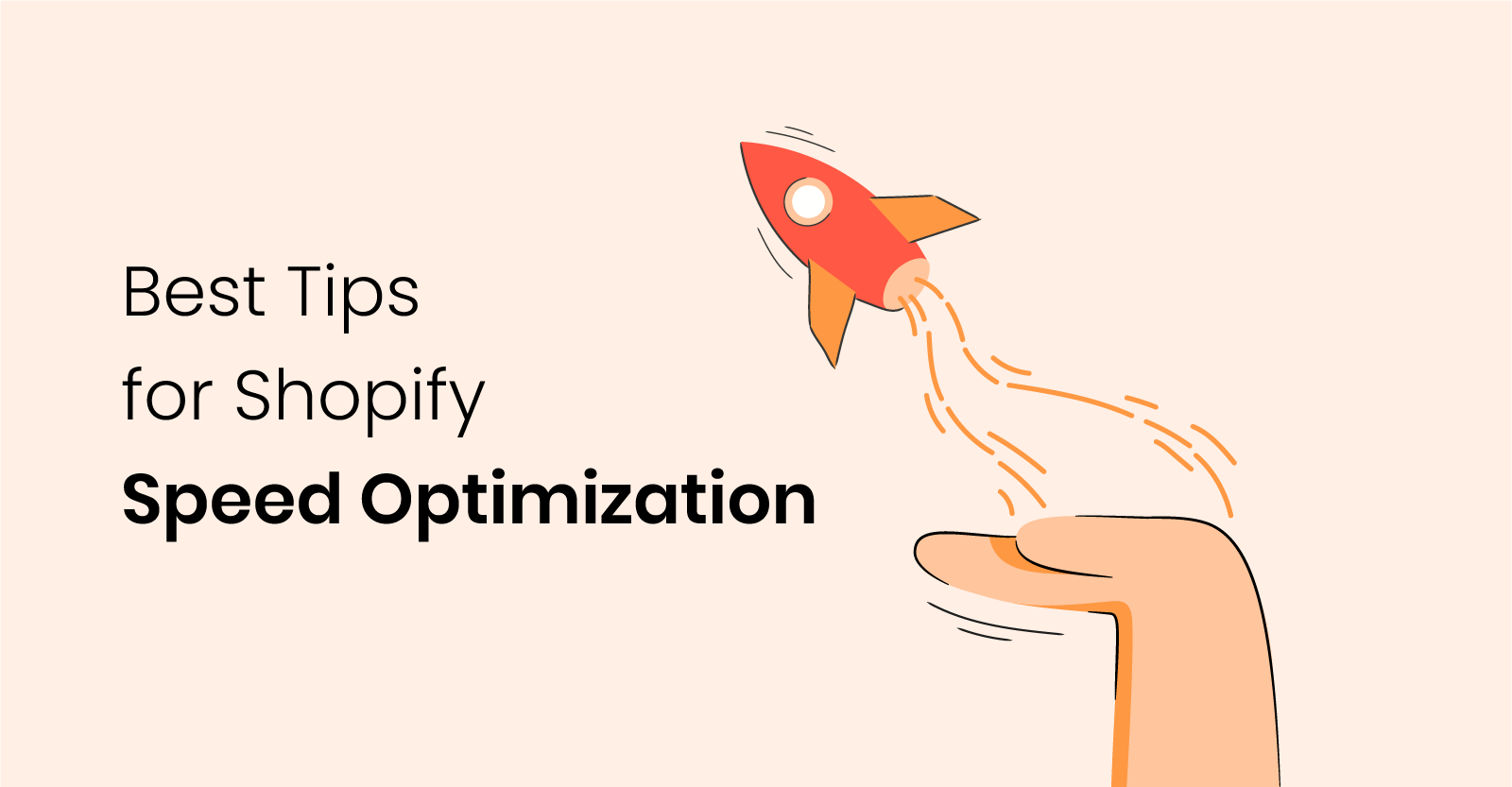 Shopify speed optimization is a sure way to ensure the optimal performance of your store. Don't overlook it! As you improve your Shopify speed test result, you will see your target keyword rankings and conversion rates growing alongside it.
In this guide, we compiled over 10 actionable tips on how to speed up Shopify website. Some solutions can be quick wins and require almost no effort on your part, others include coding and might call for help from professional developers.
Shopify site speed factors you can't control
Before we begin, let's establish that you can't fix everything. Here are a few factors that affect Shopify store speed, yet you have no control over them:
Your customer's device and internet connection. Sadly, there isn't much you can do about that.
CDN (Content Delivery Network). Thankfully, Shopify uses CDN powered by Fastly and it's exceptional. You can check the status of Shopify's CDN on the Fastly status page.
Local and server-side cache.
You can look at them as downsides. You can also see this short list as just three more reasons to invest effort into Shopify store optimization tasks you can do.
How to speed up your Shopify store?
Shopify store speed is one of the technical Shopify SEO aspects you should take care of.
As we want to focus on what's in your control, here is a rundown list of tips to speed up Shopify site.
Now let's take a look at each of these aspects in more depth and understand how we can leverage them to improve Shopify store speed.
1. Choose a lightweight and fast theme
When in doubt about what to prioritize when choosing a Shopify theme, prioritize website speed. To speed up your store, you want to choose a Shopify theme that is highly optimized. However, many Shopify themes contain code, CSS files or Javascript that are simply dead weight.
To help you sort through hundreds of themes, we've reviewed and tested the fastest Shopify theme options to consider. The only thing you need to do now is choosing which one works best with your Shopify store.
Tip: Looking for more options? Read our guide on best-converting Shopify themes - every one of them stands out as exceptionally fast.
2. Compress images
Good-looking product images are essential to do justice to your products. And yet, the conversion rates won't be shiny if the images slow down the website.
So how do you ensure your customers are looking at the best presentation of your product without sacrificing website speed?
Shopify does a big part of the job for you by serving WebP images to all shoppers whenever their browsers support it. However, on your part, image compression is still the answer. Speed up page loading time in Shopify by reducing your image size.
You can use an online image compression tool or install a Shopify app that will take care of this task.
TinyIMG Shopify app will automatically compress your images without sacrificing their quality
Get TinyIMG now
3. Host videos externally
Are you fond of showcasing your product from every single angle? If so, you must have a fair share of videos on your Shopify store.
Putting every single video directly on your website is detrimental to your store speed because essentially the customers are loading videos directly from your website server.
Do your store a favor and host all of your Shopify product videos externally. YouTube or any alternative video hosting platform, such as Vimeo, will do just great. Upload your video there, embed it on your Shopify store page, and enjoy a dynamic Shopify store that loads fast.
Tip: Don't go for the obvious option. YouTube runs a lot of ads and actively collects user data, all of which causes page speed disadvantages. Make an informed decision whether you want to prioritize brand over efficiency.
4. Use Shopify apps effectively
You need a Shopify app to optimize SEO, implement push notifications, set up email marketing campaigns, manage inventory, run discounts, view reports… The list is never-ending.
Don't fall into the trap of getting a specialized app for every aspect of your store that needs improvement. Choose Shopify apps that are multifunctional, meaning they include numerous functionalities that will solve problems or improve store performance.
For instance, instead of choosing separate apps for SMS marketing, email campaigns and various push notifications - go for a solution like Firepush app which will take care of every marketing automation need you might have.
Not only will fewer Shopify apps make it easier for you to manage your store, it will benefit the speed of the website. How?
Every app you install adds scripts to your website. Those scripts are necessary to run the apps' features, however, they come at a performance cost. Fewer apps mean fewer scripts to load, aim for that.
With TinyIMG script control function, you can now determine which app loads on which page. Big win for website speed!
Install TinyIMG today
5. Lazy load images below the fold
If you sense that there is more you could be doing to optimize your store's visuals, you're right. On top of image size compression, you can introduce lazy loading to speed up Shopify site.
To put it simply, lazy loading ensures your shoppers are looking only at what they want to see at that moment and getting to it as quickly as possible.
A popular way to implement lazy loading is to load very low-quality images below the fold. As the person scrolls, the image gets replaced with its higher-quality counterpart.
6. Make use of Google Tag Manager
Another thing that gets added to your Shopify store whenever you install a new app is tags. These tags send data any time an action, such as clicking a link, happens on a page.
The tags do add up and can slow down your store. Optimize the process by migrating tracking code to Google Tag Manager. Instead of loading the entire list of tags every time, you get to specify events determined by tags on certain pages.
If this is your first time attempting Google Tag Manager for your store, it might take some time to get used to it, but soon it will be an indispensable part of your Shopify store optimization process.
7. Choose Hero layout over carousels and sliders
If your homage boasts numerous features, chances are you display a slider or a carousel. While initially it might seem like an attractive solution to showcase numerous products and save space on the homepage, the reality is somewhat different.
This is why you should avoid carousels and sliders:
Sliders and carousels have low click-through rates
Transitions and numerous images increase loading times
They cause issues with responsive mobile design
Choose static Hero image layout instead. One high-resolution image with a dedicated CTA instead of a slider will speed up the load times of your homepage and might even convert better.
8. Fix redirects and broken links
A big part of any shopper's journey is browsing through your product pages. Make it smooth and exciting by ensuring fast navigation throughout the entire Shopify store.
Nothing ruins page load times as broken links, redirects, and especially redirect loops. Every single redirect you have in place delays the load time of the page you want the shopper to land on.
If you took down multiple pages from your website but didn't set up Shopify redirects and removed links to the old pages, chances are your store needs some work. Fix broken links and redirects by finding pages that contain them and removing them or replacing them with a direct link to a live page, it will do wonders to your Shopify store speed.
9. Replace GIFs with static images
One last Shopify speed optimization tip related to visuals - avoid GIFs. GIFs might seem like an innocent and fun addition to a product or informational page. And indeed, they can be tied to improved landing page conversions and in general give a more dynamic appearance to any page.
However, if not optimized correctly, GIFs can be detrimental to store speed. You have several options here:
Compress GIFs using lossy compression (yes, lossy. GIFs cannot be compressed using lossless compression because they contain graphical data).
Convert them to HTML5 or MP4 files.
Replace them with static images.
Unless GIFs are an irreplaceable part of your Shopify store's identity, we highly suggest going for the last options and saving yourself some headache. If you have numerous GIFs across your store, replacing them with static PNG images will bring noticeable Shopify page speed improvements.
10. Make regular performance analysis
Even if it seems that your Shopify store is loading fast and smooth, remember to run constant tests, get reports and analyze performance.
For a reliable Shopify speed score and actionable suggestions for improvements, we suggest running regular Shopify speed tests on Google PageSpeed Insights.
We realize that these tools can seem somewhat overwhelming if you haven't encountered them before. A good place to start is looking at the two most important metrics, First Contentful Paint and Time To Interactive. Once you have an idea of how to improve them, you can explore more opportunities, the tool is very powerful.
Tip: To keep track of and analyze overall store performance, set up a Google Analytics account. For a better understanding of how shoppers interact with your pages, consider Hotjar.
Other tips for a faster Shopify store
Still feeling like you could do more? Explore more nuanced and technical solutions to Shopify speed optimization:
Consider using AMP pages. Accelerated Mobile Pages are great to improve mobile usability and load times, but keep in mind that moving an eCommerce website to AMP can be complicated.
Minify the use of Javascript and other assets. Have professional developers revise your Javascript, CSS and HTML and remove unnecessary parts of the code.
Check for unnecessary page elements. Monitor on-page activity to see if users are scrolling down to see images/videos at the bottom of the page or whether they are using "Quick preview" function. If not, remove them.
Reduce the number of HTTP requests. Every single file on your website is an HTTP request. Remove unnecessary elements, especially images, to avoid excessive amounts of HTTP requests.
Eliminate render-blocking JavaScript and CSS. Prioritize loading order correctly to ensure HTML is loaded before JavaScript and CSS files.
Upgrade to Shopify Plus. Every store with Shopify Plus plan benefits from Storefront Renderer.
Final thoughts on improving Shopify speed
Optimizing Shopify store speed should be among your priority tasks. Most of it comes down to optimizing visuals, fixing redirects and using Shopify apps effectively, all of which you can accomplish using TinyIMG.
Implement the tips we provided and we assure you that you will see improvements in your Shopify store speed.
Curious to read more? Check out these articles:
Frequently asked questions
Does Shopify ensure your site speed is fast?
Shopify makes sure your store is fast by hosting it on fast and reliable servers, providing unlimited bandwidth and world-class CDN. However, there is a lot you can do on your part to make your Shopify store even faster.
How to improve Shopify store speed?
You can get quick Shopify store speed wins by optimizing images and third-party app usage with TinyIMG app. If you wish to go the extra mile, look into more technical solutions, such as minifying JavaScript or reducing the HTTP requests.
What is a good Shopify speed score?
Anything above 70 on Google PageSpeed Insights can be considered a good Shopify speed score.
How to increase Shopify speed on mobile?
If your desktop version is well-optimized, Shopify takes care of store speed on mobile very well. If you want to go an extra step, you can consider AMP pages, but implementing them on an eCommerce store comes with challenges.
How to find out which apps are slowing Shopify store speed?
To understand which apps are slowing down your Shopify store, you can use Shopify store speed report. You can also go the extra mile and use TinyIMG script control feature to ensure apps are loading only on pages that need them.