By purchasing through the links on this page, you are giving us the opportunity to earn a commission. Your support is greatly appreciated!

How to get sales on Shopify can be a tough question to answer. Optimizing your online store for conversions, correctly targeting paid ads, gathering an email list - a lot goes into seeing those early results.

We're determined to help you make your first Shopify sale fast.

We'll start by analyzing why your store isn't bringing in sales. Then we'll go over 15 actionable tips to help you get sales on Shopify and succeed. These tips are a combination of theoretical marketing fundamentals, real life examples of stores that grew their Shopify sales fast as well as innovative ideas.

By the time we're done, you'll not only have the first Shopify sales coming in, but will also know where they are coming from and why these channels work.

So let's do this!
Why Shopify stores bring traffic, but no sales?
Before we delve into the actual sales strategies, let's do some meaningful troubleshooting.
If your store is struggling to get sales despite all the effort, take a look at these usual suspects.
Slow website load times
If a web page doesn't load in 3 seconds, most people will close it. And at that point, it won't matter that you tailored your CTAs to perfection or got your paid ad campaign just right - there will be no sales.
Pair it with the fact that slow website speed also hits organic rankings and you're looking at one of the biggest culprits behind poor store performance.
Unbalanced marketing channels
SEO is an amazing investment into your long-term Shopify sales strategy. But if that's the only one you're relying on, you'll have to sit around for a while waiting for your first sale.
Building your email subscriber list, collaborating with influencers, and running targeted paid ads is imperative if you wish to bring in sales during the very first weeks.
The key here is finding balance between necessary long-term investment and immediate benefit.
Poor store navigation and UX
If people can't find it, they won't buy it.
Every single product page should be intuitively accessible from your home page, your CTA buttons should be visible immediately upon loading a page, and your page elements should be placed in a logical order and provide a smooth purchasing experience. Doing otherwise will discourage even the most determined shoppers.
Lack of social proof
Trust is everything. If your store lacks online reviews and your website doesn't display opinions of happy customers, your store visitors might not find your brand trustworthy enough to make purchases.
Poor mobile-responsiveness and design
Misplaced website elements, layout shifts, ugly website color schemes and poor readability are a sure way to scare off just about anyone.
Incorrect target audience
A lot of incoming traffic is a generally good sign for your website, but if most of that traffic is "empty", monetizing it is practically impossible. "Empty" traffic is people who end up on your online store through the wrong keywords or ads, don't find what they're actually looking for and leave.
Analyze where most of your traffic comes from and how well those keywords or platforms convert. That's especially relevant for paid ads - running them for the wrong target audiences brings no sales and wastes your marketing budget in the process.
No organic traffic
Even if you get initial sales from well-targeted paid ads or email subscribers, lack of organic visitors from search engines or social media will eventually stagnate your store's growth.
So, anything that resonates? Good, it means we can fix it even more easily.
Keep in mind the main obstacles hindering your revenue growth and let's come up with a plan to increase Shopify sales that's tailored to your business.
How to generate sales on Shopify: overview
15 main tips and strategies to generate Shopify sales quickly:
How do you navigate this list?
Essentially, you should implement every single step, but always pick the low hanging fruits first.
To make evaluating these strategies as easy as possible, we will provide you with estimations for time investment, costs and impact on your sales. Also, in-depth guides and walkthroughs are available for the more complex strategies.
Now let's get to it, shall we?
How to get Shopify sales: 15 main tips and strategies
1. Start with your product
Time investment: Moderate
Difficulty: Moderate
Costs: Low
Impact: Big
Let's get back to complete basics for a second - without a solid, high-quality product, there will be no sales. Period.
If you haven't launched your store yet, this is your mandatory first step to ensure Shopify sales.
If you're struggling with ways to get Shopify sales as an established business, it's also a good idea to go back to the drawing boards and re-evaluate what you're offering. Market demand fluctuates and what was trending a couple years back might be completely irrelevant today.
Whatever stage your business is in right now, follow these steps to verify the potential success of your product:
Find proper inspiration. Struggling to come up with a product idea in the first place? Browse the latest eCommerce trends, such as trending print-on-demand products, and settle on something that is both in-demand and interesting for you.
Conduct proper market research. It's no small process, but at least you'll be sure you're investing your time into a worthy undertaking. If you don't know how to plan and handle market research, HubSpot's guide to market research with a free research kit has you covered.
Define your unique angle. Even if your market research shows potential, make sure you can clearly articulate the unique benefit your product will bring to the market. Without that, you're still at risk of being overshadowed by brands with more successful tactics.
No Shopify store just yet? Here are two additional readings to get you off the ground:
2. Optimize Shopify store speed
Time investment: Low
Difficulty: Low
Costs: Low
Impact: High
Depending on the state of your website, store speed optimization can be one of the most low-investment, high-reward solutions to indirectly increase Shopify sales.
How does improving your store speed help with revenue and why is it so high up on the list?
More people stay on the site - long wait times are among the biggest reasons why people exit online stores and don't make purchases.
People will have an easier time browsing your store pages and finding the perfect product to buy.
Google puts a lot of emphasis on store speed, so improving it is a sure way to climb organic search rankings and bring more shoppers in.
This step cannot be an afterthought. If people end up on a product page that doesn't load fast, you won't convert them.
The truth is that if done on your own, Shopify speed optimization is a complex and fairly technical process.
That's why a dedicated app like TinyIMG is crucial for automated and cost-effective store speed optimization. It will handle everything - image optimization, asset preloading, script control and more - for you.
3. Pick the right Shopify theme and apps
Time investment: Moderate
Difficulty: Low
Costs: Varied
Impact: Moderate
To ensure your Shopify store makes sales, a well-converting Shopify theme and multipurpose, state-of-the-art Shopify apps are a must.
First off, what's a high-converting Shopify theme?
In short, it's a lightweight theme with a high focus on intuitive store navigation and purchase completion process.
Sounds simple enough in theory, but how do you know when you're looking at one?
Make things simple and just choose one from our tried-and-tested, handpicked list of best-converting Shopify themes.
Now, how should you think about the best Shopify apps to optimize your store for sales?
Install apps that directly boost your Shopify sales, such as apps for cross-selling, loyalty programs and social proof collection.
Remember - every app you install slows down your store. Uninstall all unused apps and take advantage of script control to run apps only on web pages that benefit from them.
Script control does wonders for your store speed, but it isn't easy to implement manually. Save yourself the trouble - handle script control with TinyIMG.
Control scripts with TinyIMG
4. Run paid Google ads for the right audience
Time investment: Moderate
Difficulty: Moderate
Costs: Varied
Impact: Very high
Don't overthink store design - as soon as it's live, focus largely on getting people to your store.
Well-targeted Google ads are one of the quickest ways to start generating Shopify sales. But beware - the pay-per-click model means you'll be paying for every person that clicks on your ad and visits your store, even if ultimately they don't end up buying anything.
For a successful Google ads strategy to generate Shopify revenue, you need to:
Understand which keywords with transactional intent are the most relevant to your product.
Create personalized ads with that target audience in mind.
Make sure your ads link to the most relevant product page or, ideally, a dedicated sales landing page.
Track ROAS rigorously and if you're not getting enough sales, rethink your ads or keywords.
5. Collect emails and run email campaigns
Time investment: Moderate
Difficulty: Low
Costs: Low
Impact: High
Building an email subscriber list will give you an early and direct way to talk to your potential customers. That's incredibly valuable. Thoughtful email marketing campaigns have a massive potential to turn these people into some of your early buyers.
Don't take it from us, take it from the success story of Curt Nichols. Glade Optics, a recreational skiing equipment brand he founded and runs alone, boasts around $1M in annual sales and "building Glade's email list source was the single most impactful growth tactic since inception."
How did he get there?
First step is to collect emails from prospective leads.
"I have used on-site pop-ups and co-branded giveaways with other brands in the ski category to grow the list in the most targeted manner possible."
Follow Curt's steps and remember, to be successful you need to give something in exchange. To grow your email subscriber list faster, offer free shipping, small discounts or valuable downloadables in your pop-ups.
Once you have a decent set of emails to work with, start crafting simple yet effective email marketing campaigns. Essential email campaigns and flows to generate Shopify sales include:
Promotional emails that inform potential clients about discounts, deals, new arrivals and other changes on your store.
Transactional emails. Send order or shipment confirmation emails optimized for more sales with cross-selling widgets.
Cart abandonment emails. These people almost made it! Don't let them go - offer a discount or ask what went wrong to help them make that purchase.
Also, don't overlook the opportunities to engage your email audience with a powerful email newsletter strategy and educational email flows.
And a couple of golden email marketing rules to remember if you want to make sales with your emails:
Segment your subscribers. Use whatever information you have about them to send the most targeted and relevant emails possible.
Space emails out. Mailbox is a personal space, you don't want to spam it and annoy your potential clients into unsubscribing.
Write like you would to a friend you care about. Honest, straightforward and polite communication always pays off.
Include clear CTAs. Even the most crafty emails will end up being pointless if you don't give people a clear opportunity to convert.
Send promotional email clicks to dedicated landing pages.
6. Get on social media
Time investment: Big
Difficulty: Low
Costs: Low/Moderate
Impact: High
Social media for eCommerce is a powerful tool, especially if you're a mission-driven store with a strong message.
The single most effective thing you can do to get your first Shopify sale through social media is collaborating with influencers. Find trusted voices in your niche and convince them your product is worthy of their audience. As the Combat Flip Flops case shows, it's one of the most viable ways to get your product off the ground and establish brand presence.
Tip: Macro influencers get thousands of collaboration offers every day and it will be difficult to attract their attention. If you have little to no social media presence and your product is new, focus on micro influencers instead. They have a small but usually very dedicated following and their word will go a long way.
But the potential of social media doesn't stop with influencers. Here is how you build your own social media presence and how to get Shopify sales from it:
Understand where your target audience spends most of their time and choose social media platforms accordingly to avoid wasting resources.
Create a content strategy and post regularly.
Make your own social media content shoppable.
Run hashtag campaigns, giveaways and promotions.
Join efforts for your social media and SEO strategies.
7. Create dedicated sales landing pages
Time investment: Moderate
Difficulty: Low
Costs: Low
Impact: Moderate
Are you spending a fair share of your marketing budget on paid ads, running frequent social media and email promotion campaigns but aren't seeing satisfying results?
You should ask yourself whether you're sending those people to the right place.
If your external marketing effort lands everyone on your homepage or a generic product page, you're missing out. Build dedicated sales landing pages optimized to convert the crowd coming from specific offers or keywords.
A good sales landing page should have:
A headline with a hook
Clear benefits and features of the product/service
Images that tell a story
A clear CTA to convert
Ideally, social proof from happy previous customers
8. Cover SEO basics
Time investment: Moderate
Difficulty: Moderate
Costs: Varied
Impact: Varied
Solid Shopify SEO is your way to generate Shopify sales in a reliable, long-term fashion. But it's no small task if you're handling everything on your own.
There is on-site SEO with all the meta titles and descriptions, alt texts, keyword optimization.
Then there is technical SEO - a tough nut to crack for many. Shopify has you covered in many ways, but you still need to figure out:
And let's not forget about the most common SEO mistakes to ensure you're not working against your own effort to get more Shopify sales.
That's a handful. We strongly recommend investing in a dedicated Shopify SEO app that will automate, audit and proactively look for ways to improve your SEO.
SEO can be tricky - TinyIMG is your easy way out. Automate SEO tasks, get easy-to-understand reports, troubleshoot and increase your store sales with organic traffic.
Make SEO easy with TinyIMG
9. Optimize product pages for SEO and conversions
Time investment: Moderate
Difficulty: Low
Costs: Low
Impact: Moderate
Your products are probably great, but do your product pages show that?
If you haven't invested active effort into perfecting your product pages, you should. After all, that's where all the sales happen.
To get the full potential out of your product pages, finetune these aspects:
Product descriptions. People like to make informed decisions and a product description is your opportunity to convince them. Understand how to write a good Shopify product description.
Product visual presentation. Few things have more sway in guaranteeing Shopify sales than quality product images and videos that tell stories. While it sounds like a huge investment, it doesn't have to be. These days, you can take outstanding product photos with your smartphone.
CTAs and widgets. Your product page elements shouldn't be cluttered or experience any layout shifts. "Add to cart" button should be noticeable immediately.
Offers and trust badges. Whatever you offer that can lead to a sale - 30-day money back guarantee, free shipping, many payment methods - display that proudly, ideally using icons designed to build trust.
Social proof. Display reviews from previous customers, ideally with user-generated photos and videos.
Live chat. You do not want people getting stuck at this stage. Place your live chat (assuming you're offering it) icon in a very visible location and invite people to consult your support for whatever reason.
SEO. Your product pages aren't there just to make sales, they can also rank on search engine pages and drive very valuable, very targeted traffic. Choose relevant keywords, optimize Shopify meta titles and descriptions, implement structured data to capture rich snippets, optimize product image size and voila - your product pages are an SEO powerhouse.
10. Optimize your online store for mobile users
Time investment: Moderate
Difficulty: Moderate
Costs: Low
Impact: High
In the USA, at least 79% of mobile users have made a purchase on their phone over the past 6 months.
If you want to profit from this potential, your store must be optimized to make Shopify sales on mobile devices.
Take care of smooth mobile user journey, fix any layout shifts, choose proper fonts for good mobile visibility and place CTAs to encourage mobile sales.
For a full walkthrough, refer to our guide on mobile Shopify optimization.
11. Create a killer About Us page
Time investment: Low
Difficulty: Low
Costs: Low
Impact: Moderate
People want to know who they're buying from. They want to buy from brands with purpose, clear mission and to see the person behind the scenes.
Creating an About Us page will help your potential customers get acquainted with your store and sway the purchasing decision.
12. Invest into live support
Time investment: High
Difficulty: Low
Costs: Moderate
Impact: High
People tend to get confused and if there is no one to turn to immediately, they will likely take their money somewhere else.
Sure, investing in live support means taking on a lot of work or even hiring a dedicated person. But it's a very important step towards generating more Shopify sales, especially if your store sells expensive, technical or subscription-based products that require consultation before the purchase.
13. Build credibility with social proof
Time investment: Low
Difficulty: Low
Costs: Low
Impact: High
Building solid trust from the start will skyrocket your ealy sales.
Once the very first Shopify sales roll in, offer future discounts in exchange for reviews. Once the reviews are added to your Shopify store, repurpose them and showcase them wherever you can - your website, social media or ad campaigns, promotional emails.
As you grow, a good idea is to leave the review collection and display process to a dedicated Shopify product review app.
Tip: New stores with little to no customer reviews can struggle to establish that much needed initial credibility, so showcase everything you can. For example, make use of apps like TinyICONS to promote your benefits with icons designed to inspire trust.
14. Have friends test your website
Time investment: Low
Difficulty: Low
Costs: Low
Impact: Low
If you're struggling to land sales, chances are you're not too eager to hire a UX expert at this stage of your business. That doesn't mean you should overlook user experience though!
Sit down with your friends or family, ideally someone who doesn't have website development or eCommerce experience. Create a scenario for them around your product and target audience (e.g. you're an amateur skier trying to buy your first ski goggles), and let them figure things out. Ask them to point out where they get stuck, what looks bad and so on. They might not be able to tell you what's the right thing to do, but at least they will tell you what's wrong.
15. Do basic data analytics
Time investment: High
Difficulty: Moderate
Costs: Low
Impact: Moderate
If sales aren't coming in, don't second guess and turn to numbers.
Measure customer behavior (LTV, time on page, returning visitors, etc), ROIs, seasonal trends. When you have enough data to draw conclusions, start segmenting your potential customers and ensure everyone sees offers best fit for them. That's what helped to get Brumate off the ground, which now boasts $1.1M in monthly sales.
If you're completely new to data analytics, Shopify has a solid introductory guide with pointers.
How to get sales on Shopify: main takeaways
That was a lot, don't get overwhelmed. Remember - your early focus should go on having a functional store and driving as many people to it as possible at low costs.
Start with the low-hanging fruits and go from there. Soon the sales will start rolling in, you'll see very clearly what works for you and you can move towards more advanced strategies.
Curious to read more? Check out these articles: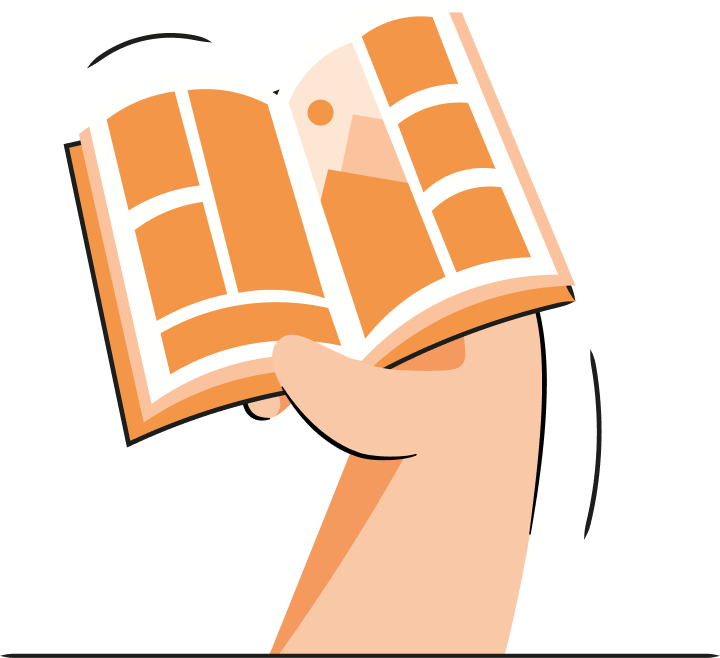 Frequently asked questions
Depending on your niche and initial investment, it can take anywhere between a few days to a few months to get the first Shopify sale. It's imperative to set realistic goals for yourself and test numerous sales and marketing techniques.
If your Shopify store isn't making sales, it could be because the website is slow, has poor UX, or doesn't have enough traffic.
The fastest way to attract your first buyers is with paid ads or with the help of influencers. The strategies that follow largely depend on your product and business model.