By purchasing through the links on this page, you are giving us the opportunity to earn a commission. Your support is greatly appreciated!

As two of the more substantial digital marketing channels, social media and SEO play a role in the growth strategy of most businesses. But how do they actually come together?

Sharing your SEO content on social networks boosts brand visibility and reputation, expands content reach and that way generates larger amounts of page traffic. While none of this is a direct Google ranking factor, it does help generate more searches around your brand and signals to Google that your content is being read and worth recognition.

Let's dive deeper into the relationship between social media and SEO, strategies to make these two channels boost each other as well as what the best platforms are to achieve that.

Are you a Shopify store owner? Get TinyIMG and boost your SEO performance even more with fast loading speed, optimized meta data, structure data and more!

Improve SEO performance
Does social media impact SEO rankings?
As mentioned before, social media doesn't directly impact SEO rankings. However, the way you create the content that gets shared on social media and how you share it matters.
Here's how:
Sharing content on socials increases clicks on the links included in your posts;
Quality content leads to brand trust and people start searching for your brand specifically;
People who read something and find it valuable tend to share it on their social networks, creating an effective engagement circle.
Bottom line is that you should focus on improving how your SEO and social media strategies complement each other.
5 ways social media can improve SEO performance
Here are some of the more measurable benefits social media can have on overall SEO performance of your website:
Brand awareness and branded search growth. People who come across your content on social media and find it valuable are likely to search for your content next time they encounter a similar issue. In that way, your brand search volume grows and Google credits your business a lot of authority because of it.
Social signals. The concept of social signals is somewhat misleading. There is no hard proof or statement from Google that they take good social media performance into account when determining web page ranking. However, Google does crawl social networks, so relevant, popular articles that become trending on the socials are seen as valuable by the search engine.
Organic backlinks. Acquiring quality dofollow backlinks can be a massive headache, especially for less known websites, and yet they are a fundamental part of SEO success. Social media can give an edge here. While other blog or website owners will rarely browse Google SERPs with hopes of finding sources they can link to, if they discover a content piece on social media and find it valuable, they will be excited to share it with the world. Also, if you're willing to put in the work and participate in discussions, you can also get dofollow backlinks from online forums.
More overall visibility. SEO and social media strategy designed to boost all channels can do wonders when increasing visibility of your content. It's a two way street. People who come across your content on social media will click on your links and if they find value, they will likely come back for more. At the same time, those who find your content on search engines and like it will sometimes be excited to the point that they will share it on their personal social networks.
Better understanding of the target audience. The engagement your social media posts get can guide your SEO effort quite easily. Observe and analyze what your audience likes the most, what strikes quality discussions in the comments and do keyword research around these topics. You are likely to find content opportunities that will both bring in new readers as well as engage your current audience even more.
We will further discuss how to design social media and SEO strategies to target these benefits and make the most out of your organic growth effort.
Optimizing social media for SEO: best practices
The benefits are clear. How do we actually bring social media and SEO together though? Let's look into some of the best practices and actionable steps we can draw from them.
1. Profile optimization
Generally speaking, social media effort for SEO starts from the basics - optimizing your social media profile.
Here is what that looks like:
Choose an appropriate profile picture. If you go for a person's profile, make sure you upload a photo where your face is seen clearly, and the overall quality of an image is great. For your brand's profile, choose your logo.
Provide all the necessary information. Filling in the information correctly includes your contacts, your about me section, describing your basic goods, and some extra information that may benefit your readers.
Include relevant links. On your profile, make sure you include a link that will guide your audience to your online store or any other channel where users might convert to your product or service.
2. Regular social media activity
If you want to reap the benefits of social media for SEO, uploading content regularly is key.
Create a content calendar and prepare your texts and visuals in advance to make your life easier.
We highly recommend you give apps such as Trello or Asana a try. With them, you'll be able to easily manage and track your content.
By the way, keep in mind that posting regularly does not mean that you have to be on social media 24/7. In fact, for most platforms, 2-3 high-quality posts will do just fine, and will help you build your presence online.
Tip: Use social media scheduling tools to make posts. That way you will have an incentive to plan in advance and won't have to worry about always being online to maintain regular posting intervals.
3. Posting unique content
One of the best ways to stand out among your competitors is by creating unique content.
To do that, research what your main competitors are posting, and think of how to prepare content that is more engaging and unique.
If you feel like you are running out of ideas, consider some of the following ones:
tell the story of how you started your business;
carry out a case study your audience would appreciate;
encourage a discussion about a recent trend in your niche;
use the content your customers create for you (e.g., a review of your product);
However, some topics are so heavily researched and written about it's practically impossible to provide groundbreaking novelties. If you're creating content in a crowded niche, don't forget that content presentation can help you get that competitive advantage you're looking for.
This is where unique blog post images come in. Whenever you can, use original images you took, screenshots or even design infographics to illustrate the more difficult concepts you're covering.
What's the benefit? For starters, Google identifies unique content and images easily, giving your content an upper hand and allowing you to rank in image search. Plus, social media is a lot more visual than search engines. Good featured images that turn into thumbnails for social sharing or Pinterest pins will surely boost your click-through rate on the socials and site traffic.
Is your Shopify store filled with beautiful product images? Use TinyIMG to optimize them for fast site load speed and your Google ranking improvements!
Install TinyIMG
4. Engagement with audience
One of the biggest mistakes you can make when creating social media content is thinking that your job is done after publishing the post.
That's exactly when your real job starts. That's when you start engaging with your audience by replying to their Instagram messages, Facebook comment and questions, asking for their tips and insights.
With the help of AI-powered business tools, you can streamline this process by automating responses, analyzing audience preferences, and identifying key trends.
Doing so not only builds a stronger relationship and trustworthiness among you and your audience but also allows you to share content or other resources you have as well as get insights into the interests of those reading your content.
5. Making content easy to share
We already established the reach of your content will grow massively with social shares. But what's the actual process here?
Making the readers excited to share website content they liked comes down to two main parts:
Social share buttons. Introduce social share buttons in the sidebars or at the top of your web pages to give readers that extra nudge they need to suggest your content to their social network.
Open Graph tags. Use OG (Open Graph) markup to ensure your content looks presentable once shared as a social media post.
Tip: grammar and spelling errors can happen even to the best of us, so proofread your messages more than once. It is better to use an online grammar checker to avoid such mistakes.
6. Add CTAs to encourage shares and visits to your website
If you want the reader to visit your website, invite them over. If you think buying your product will benefit them, make sure they can easily do that.
A well-crafted social media CTA will increase the chances of your content getting noticed and clicked on.
To create a powerful CTA, apply the following tips:
Start your CTA with a strong command verb (e.g., go, activate, install, buy).
Use words with positive connotations (e.g., benefit, discover, enjoy).
Give your audience a reason why they should visit your website or buy from you (e.g, tell how your product will make their homes cozier, etc.)
Find a FOMO opportunity (e.g., explain that your audience is going to miss an excellent opportunity if they don't visit your website).
Make your CTAs personalized and creative. Instead of generic "Buy now", use "Improve website speed" or "I want new shoes!" as CTA. Personalized CTAs are known to inspire higher clickthrough rates because they incentivize people to take action.
7. Measuring results
Understanding what types of content perform best on social media and search engines will help you invest effort where it counts.
As for social media, we suggest to approach it this way:
Measure success of different channels. To understand what type of social sharing will benefit you most, track which posts perform best on which platforms.
Make use of engagement metrics. Use the obvious means that measure engagement (likes, comments, shares) to understand the topics your audience is most interested in. Also, research keywords around these topics to translate that into your SEO effort.
Share top-converting content pieces. To bring in the most business value from social media, share content that converts a lot of the traffic it gets from search engines.
Best Social media platforms for SEO
Now that we've discussed how social media and SEO strategies come together, let's quickly look at some of the social media platforms to learn how each of them specifically can help you out with SEO and vice versa.
Facebook
With billions of users and unlimited strategy possibilities, Facebook is a platform every business needs to be on. It's characterized by great audience segmentation opportunities and various ways to build relationships with your audience.
Facebook is a place to share company news, new arrivals or ask for your audience's opinion on a recent industry trend, all of which increase brand trust and awareness. Plus, Facebook is a great platform if you want to bring attention to your newest blog posts, getting the necessary traction that would set up for SEO success.
Also, Facebook is where you can build up your E-A-T signals. A business with an active Facebook page that gets a lot of engagement and positive reviews will be considered an authoritative source of information by Google.
Twitter
If your online business or website is in any way related to trends, you want to be on Twitter. With its short post format, Twitter is perfectly designed for microblogging, quick retweeting of content posted on other accounts and in that way makes deserving posts go viral.
One right tweet scheduled using a Tweet Scheduler and your website can get a boost like no other! After a trending Twitter moment, your brand awareness and thus brand searches on search engines will explode. Plus, Twitter is a great platform for sharing flash sales, polls and other short yet very engaging ways of interacting with the users.
Instagram
Is your website full of breathtaking images? Make sure all of them end up on a themed Instagram feed and use relevant hashtags. You will gain enormous reach and sell more on Instagram. Instagram is also great for sharing behind-the-scenes or new product sneak peaks in reels format (and you don't even need to create videos, as it's possible to make Instagram reels with photos of your products!).
An Instagram profile optimized for SEO is full of links to the website, especially in the bio, as well as relevant keywords. Don't forget that Instagram profiles and posts have a chance to show up on the SERPs!
YouTube
YouTube is home to over 1 billion videos, and all of them successfully find their audience. As the most popular video sharing platform, YouTube is a great tool to skyrocket your visual content. Video presentations about your service or product and engaging short films meant to introduce people to your brand will surely find their audience.
When speaking of SERPs, videos capture quite a lot of them for specific queries. You can capture SERP features, such as carousels, and gain incredible reach with your video content. Plus, embedding video into an article is regarded as a huge boost of content value by Google.
TikTok
TikTok is a revolutionary platform. With its short mobile-video format, it reformed the way people consume content. It affected how business and influential people connect with their audiences and create their brand image, especially among the younger demographics.
A link to your website in a bio of an established TikTok profile can bring massive amounts of users, all of which have some kind of interest in your brand and what you do. However, this feature is only limited to accounts with a minimum of 1K followers. So, if you're wondering how to put a link in your TikTok bio, make sure your account follows this criteria.
Medium
Medium calls itself "The YouTube of Writing", and it's not far from the truth. A combination of blog host and social media platform, Medium has a constantly growing paying subscriber base.
Not only is it a great opportunity to expand your audience, it's automatically in sync with your SEO strategies. The Medium algorithm works based on the quality of writing and reacts to the engagement your posts get, meaning you are incentivized to write quality content that will also get recognized on Google. Plus, everything that goes on Medium is indexed, which is a perk to your overall SEO performance.
Quora and Reddit
Online forums, such as Quora and Reddit, are some of the strongest playgrounds for building brand authority. People love businesses that really take the time to solve their issues and online forums are exactly about that.
If you participate in discussions actively and with valuable insights, you will gather a loyal audience that has trust in your brand, your business and can become brand advocates.
What's more, you can score dofollow backlinks if your post meets certain conditions and has a link to your website. These are not easy to get, but can have a massive impact on your website SEO.
Pinterest
Pinterest is where people come for inspiration. And brands that inspire are bound for long term success. If you can successfully tell visual stories on Pinterest, you can attract a surprising amount of engaged visitors to your website that are very likely to convert. Plus, your visual content will get pinned and shared, meaning people will easily return to it and your brand memorability will grow.
Bottom line
SEO and social media do not benefit each other very directly, but their relationship for effective marketing strategies should not be overlooked. By understanding which social media platforms lend themselves to SEO effort and how they can benefit search engine rankings you set yourself up for success.
Follow our tips, analyze performance and data, make actionable conclusions and you will end up with a content marketing strategy that's wholesome and where social media and SEO go hand in hand.
Curious to read more? Check out these articles: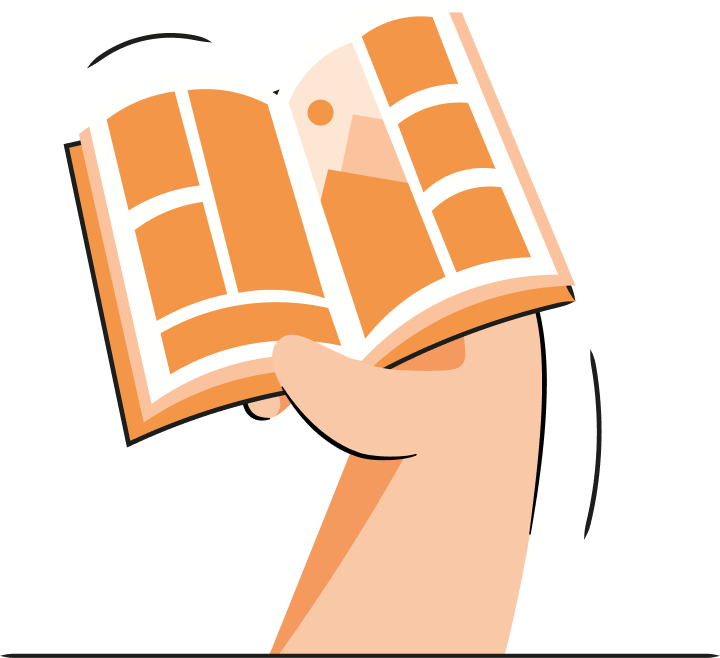 Frequently asked questions
Yes, social media can have an indirect effect on SEO. Creating coherent social media and SEO strategies will lead to more brand visibility, branded searches, organical backlinks and more benefits.
No, social media is not a direct ranking factor for Google. However, Google crawls a lot of social media platforms, so your content can get noticed and indexed faster. Plus, established social media presence gives you authority, which is important for overall website performance.
Every social media platform has its own SEO benefits. Facebook and Pinterest are amazing at driving traffic to your website, online forums like Reddit are great for acquiring organic dofollow backlinks whereas YouTube videos can help you capture more of the SERPs by appearing directly on Google search.
Most definitely! Optimizing social media profiles for SEO will improve your chances of ranking on search engines as well as when people use internal platform search functionality. Some of the basic profile optimization practices include using keywords relevant to your business, good profile picture and a link to your website.