By purchasing through the links on this page, you are giving us the opportunity to earn a commission. Your support is greatly appreciated!

Sometimes we all need a break, and with a Shopify store you do have the ability to put your store on hold if you need a breather, time to make stock or fulfil orders, or any other number of things.

In this article we'll go through the step-by-step process of pausing your store, what it means, and other considerations you may want to keep in mind while putting your store on hold.
Quick guide to pausing a Shopify store
When you put your Shopify store on hold, rather than deleting it completely, Shopify essentially puts you on a plan (Pause and Build) that turns off the checkout for your shop. How to do this is pretty straightforward:
Go to your Shopify admin
Find your Plan
Choose to deactivate the store through the "Pause and Build" option
Confirm the switch to the "Pause and Build" plan
Use the pause to impove your store's SEO performance and automate image optimization
Try TinyIMG today
What is a Shopify Pause and Build plan
Shopify can be good with how they name things, because for the most part "Pause and Build" is generally descriptive of what you're trying to do. The Pause and Build plan, as mentioned earlier, turns off the checkout on your site. Aside from that, all your products, etc. are still live and accessible to customers. You're also able to still access the Shopify admin.
Pausing a Shopify store step-by-step
To Shopify's credit, they make it fairly easy to put your store on hold:
1. Go to your Settings: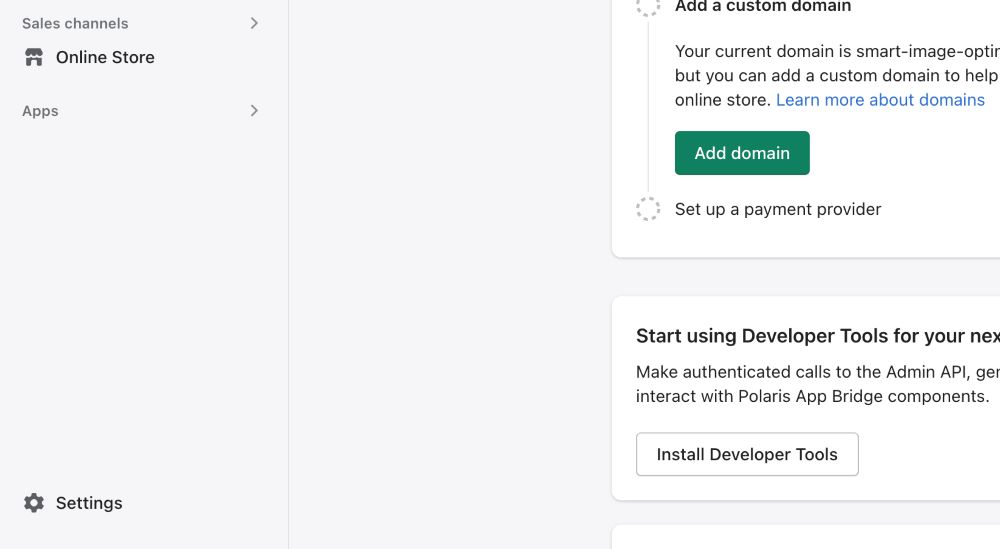 2. Choose Plan.

At the bottom of the screen, click Deactivate Store.

3. You should get a popup like the below, asking you to choose either to Pause and Build, Start New or Deactivate your store:

4. Click Pause and build.
When is it a good idea to pause your store?
There are any number of reasons you might want to consider putting your store on temporary hold. A few common ones include:
Redesign: If you're redesigning your website or your product visuals and need to focus 100% on that task.
Seasonal: If your business primarily or only sells during a particular season or around a particular holiday, putting your shop on hold during other times may save you some money.
Order management: Sometimes the number of orders you get through your shop may just seem like too much to handle. Putting your store on hold could give you a bit of time to get on top of your order fulfilment and dispatch.
Holiday or a break: Everyone needs a bit of time to refuel, breathe and relax. Pausing your Shopify store can give you peace of mind that no orders will come through while you're taking that much needed break.
Pausing Shopify store vs customer experience
When you pause your store, there is still a bit of admin and coding work worth considering before you take that break: your customer experience. The Shopify "Pause and Build" plan just turns off your checkout.
If your prices are left on your product pages, and it still looks like your Shopify store is shoppable, it may send mixed messages to your customers.
There are relatively straightforward ways to update your theme and hide things like product price and add to cart buttons
You could also look into doing something like:
Adding a sticky banner to your website sharing how long you'll be closed for, or any alternatives for folks who are desperate to buy from you
Updating your homepage to include information on the store closure
Difference between pausing and deactivating your store
There are some major differences between pausing and deactivating your store, so you want to be sure you're clear on your plan before you deactivate.
Pausing
Deactivating

Moved to different subscription
Products still live on website
Shopify admin accessible
Website still usable
Myshopify domain still usable in future
Can re-enable store

Cancelled subscription
Products not live on website
Shopify admin not accessible (unless you start a new plan and pay)
Website not usable
Can't reuse the myshopify domain
Can re-enable store up until 2 years later
How to re-activate your Shopify store after a pause
To re-activate your Shopify store after temporarily disabling it, basically you need to choose a plan for your store other than the "Pause and Build" plan you're currently on. It doesn't necessarily need to be the same plan you were on before the "Pause and Build."
Generally it should either be the old plan you were on, or something more expensive. Choosing a less expensive plan may not include all the features you want or potentially not allow you to "Pause and Build" again in the future.
To re-enable your Shopify store after a pause:
1. Go to your Settings: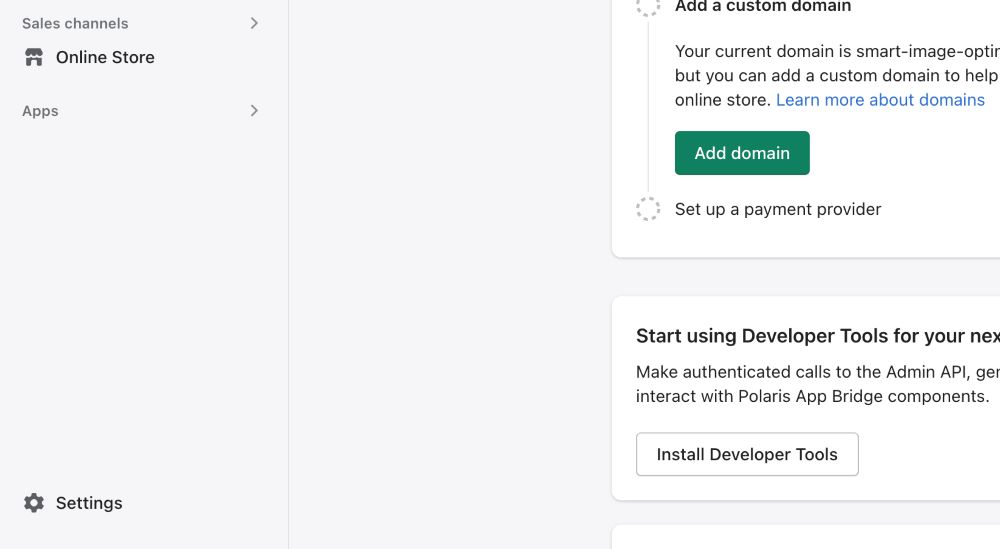 2. Go to your Plan.

3. From here you want to click Change Plan in the lower right corner of the screen.

4. Review the plan options presented to you and choose a new one that is right for your store and what you need on Shopify.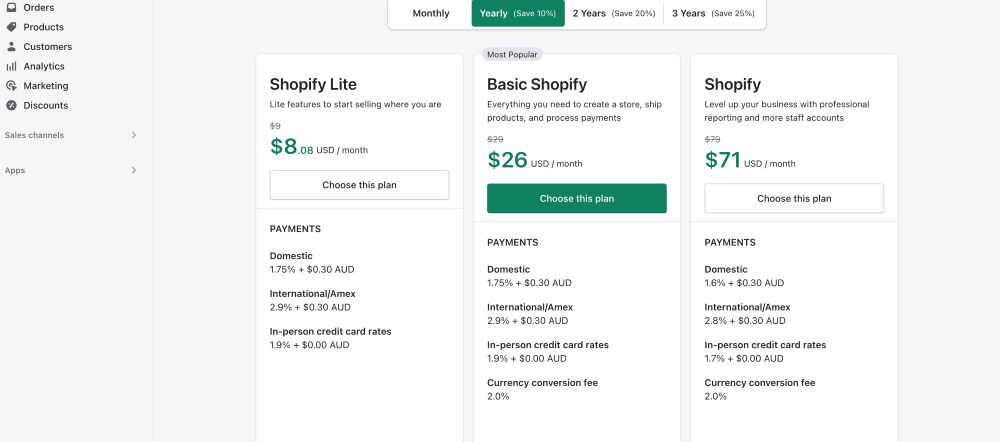 Summary
Shopify makes it relatively straightforward to put a hold on your website sales, through a simple plan choice directly in the settings of your Shopify admin. So if you need to take a break for whatever reason, know you can do this relatively easily. Then with a few tweaks to your website, voila, you've let your customers and potential customers know what's happening.
Curious to read more? Check out these articles:
Frequently asked questions
Yes, you can absolutely pause your Shopify store. To do this, you'll want to go through some steps to change to a different plan specifically for this purpose. It will cost a small monthly fee. We explain it in detail in this article.
Yes, you do need to pay a fee while your Shopify store is paused. At the time of writing, the payment for this $14 USD/month.
No, to pause your Shopify store, you'll still need to pay for a "Pause and Build" plan, which will temporarily close your checkout. You can deactivate your store and not pay. For up to 2 years, you'd be able to re-enable your store, but to do so you would need to pay for a new plan, use a different MyShopify domain and rebuild your website.
When your Shopify store is put on hold with the "Pause and Build" plan your checkout is temporarily disabled.
No. On the "Pause and Build" plan only your checkout is disabled. If you want the store to be hidden from the public, you can password protect it, and you would have to do this yourself.