By purchasing through the links on this page, you are giving us the opportunity to earn a commission. Your support is greatly appreciated!

A good logo is a very important part of any successful enterprise. But making one can be quite difficult – not to mention, seriously expensive. Luckily, there is plenty of free and paid logo makers for business options, that will let you quickly make an excellent logo and build a serious visual identity.

In this post, we'll cover some of the best online logo makers for your store or website and help you choose the one that's right for you.
12 best logo makers to use
We searched all around the web to find the best logo maker options. Presented in no particular order, these are the best logo makers out there:
1. Hatchful
Hatchful is a Shopify-made logo maker, letting you make logos for 12 distinct business niches. It offers 17 different visual styles, ranging from "bold" and "calm", to "futuristic" and "innovative".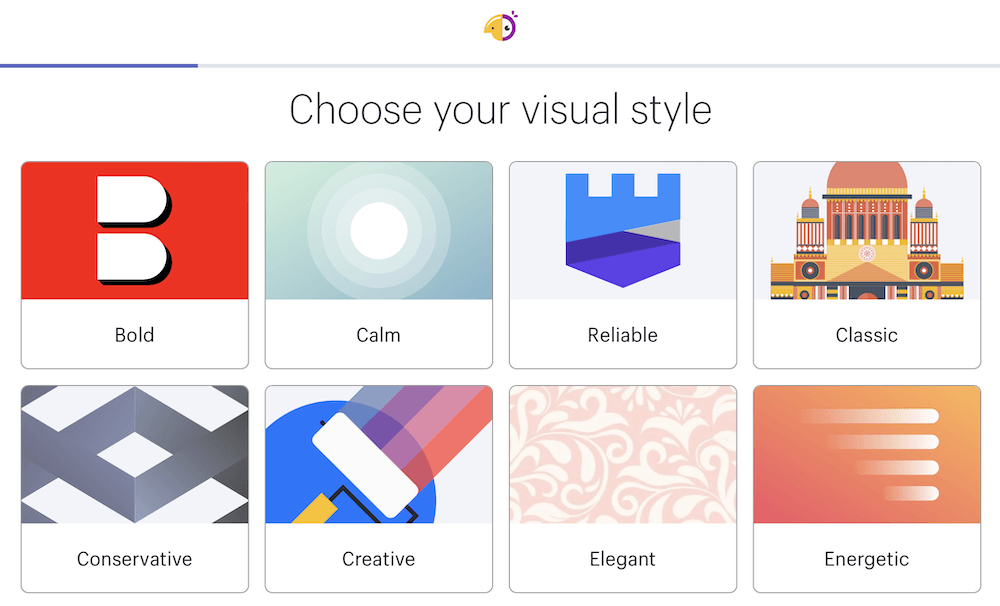 With those options selected, there will be over 50 variations right out of the gate for you to pick. The logo edit options change depending on the template, and the placements are predetermined, but you can edit colors and fonts of each of the templates. All in all, picking out the perfect logo and editing it to your taste takes only a couple of minutes.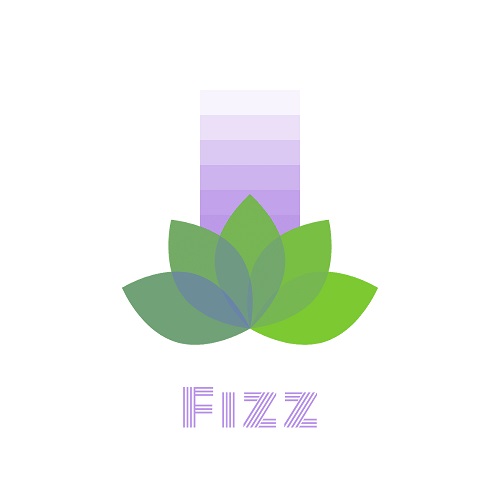 Using Hatchful is entirely free of charge – it's probably the best free logo maker out there. Once you're done, all the files will be neatly delivered to your email. While this logo maker doesn't add many editing options, it's an excellent option for beginners looking for their first visual identity. Sleek and simple to use, Hatchful is a great logo maker.
A logo is one of the smallest images in your Shopify store. Keep larger images optimized with TinyIMG
Try TinyIMG for Free
2. Canva
Canva is an all-in-one design system, letting you create visual content for just about anything your business may need. Of course, this includes logos – and Canva's option for making them is seriously impressive.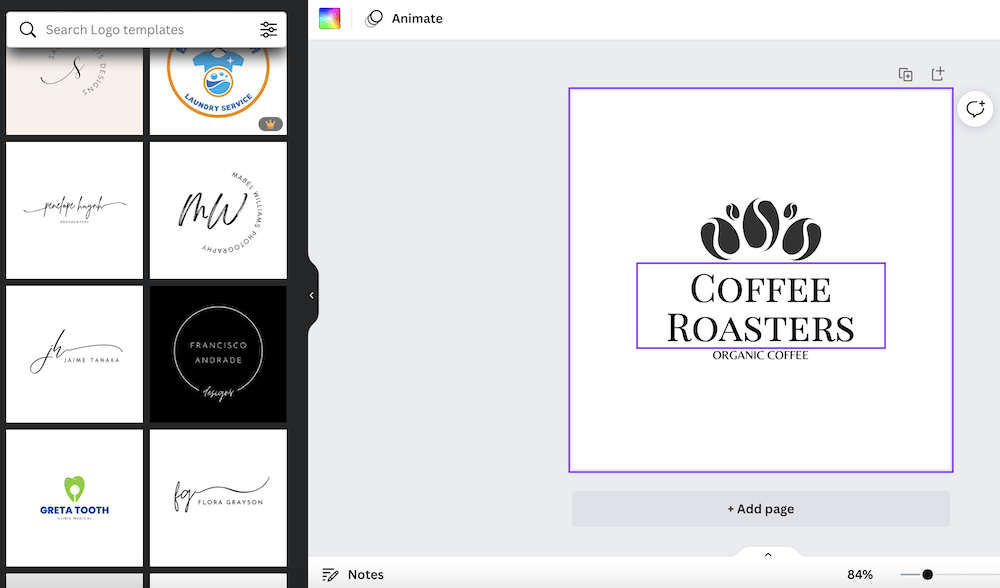 With hundreds of templates available, you can get an exciting starting point. A search option will let you find something that suits you best. And then, the editing options are incredibly extensive. You can upload images and fonts of your own, choose between available elements and move them around at will.

You can use Canva entirely for free: however, you'll come to find that both the editor and the design options will be heavily limited. For a seamless experience, letting you make better logos, and more than just them, a premium Canva Pro option will set you back $9.99/month.
3. Placeit Logo Maker
Envato's Placeit logo maker aims to give you beautiful logos that suit your business niche – easier than ever before. The creation process is as simple as they come: pick a name, tell your niche, and seconds later there will be dozens of possible options to choose from.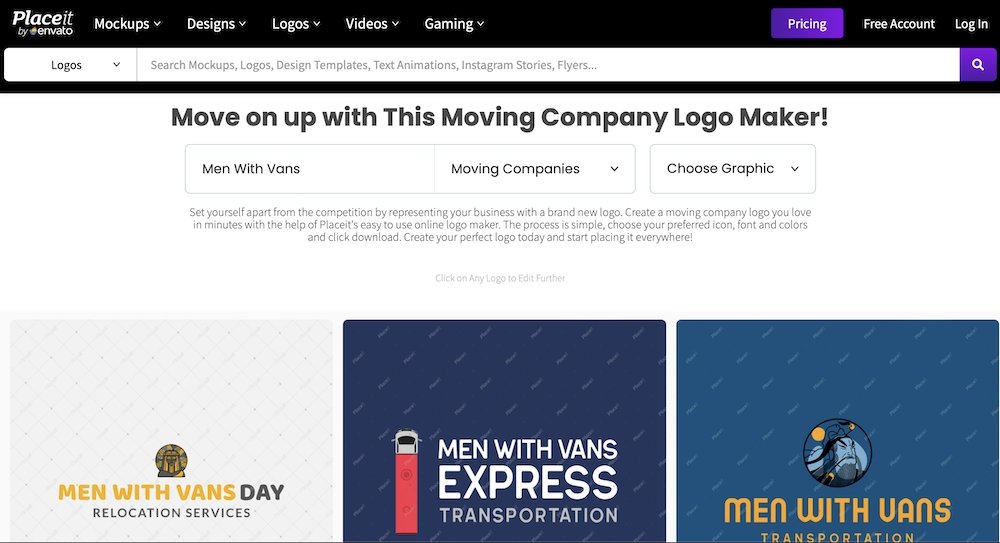 The editing process is pretty simple, too. You can choose from a handful of fonts, and a pretty large list of available icons and clipart. While there aren't a lot of options to go with, the editing freedom more than makes up for it. You can make some pretty good logos that way.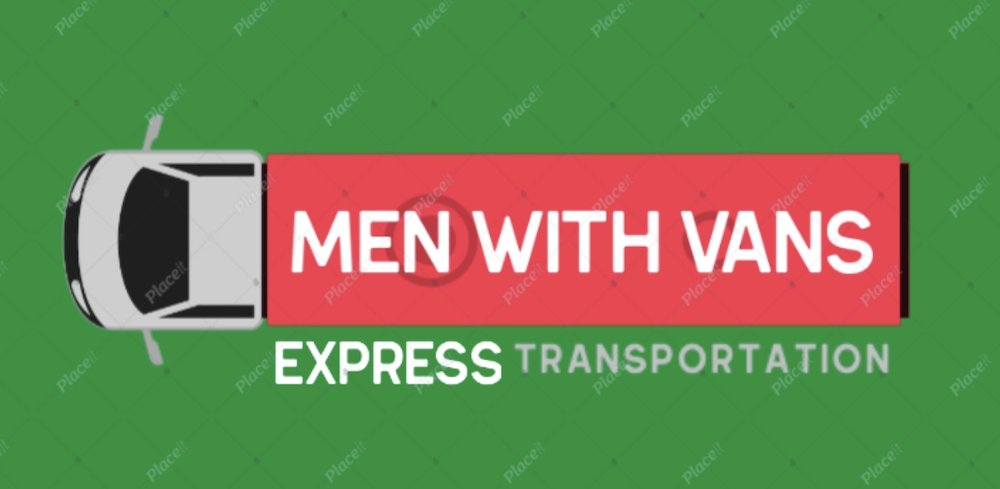 However, Placeit isn't a free logo maker. You can get a high-resolution PNG of your creation for $39.95 a piece. For unlimited logos, videos, designs, and mockups, Placeit also offers a long-term subscription, for either $14.95/month or $89.69/year.
4. Squarespace Logo Maker
Coming from one of the world's best website builders, Squarespace logo maker inherits its smart minimalist design: and that can only be a good thing. A super simple and minimalist editing process lets you make a logo following exactly these principles. With simple, mobile-friendly fonts and shapes, you can make a neutral, text-based logo.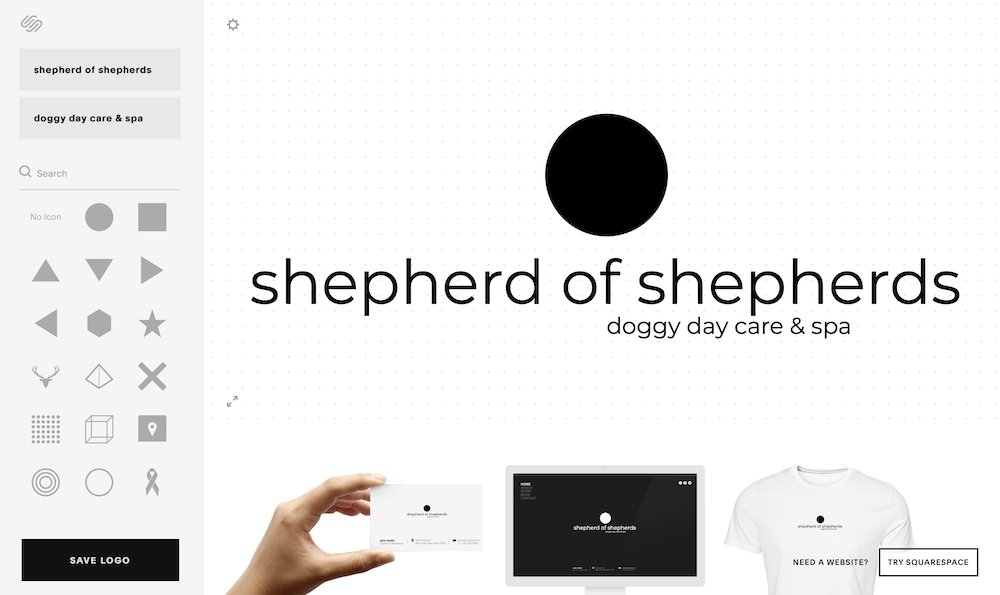 While the simplicity of this logo editor might be endearing, some will also see it as a negative. For instance, some will miss the option to combine several icons together to make something entirely unique. But if fancy fonts and fresh-looking icons suffice for you, you'll love how Squarespace does it.

Squarespace logo maker is entirely free to use: you just need to have a Squarespace account. All in all, this logo maker is an excellent option if you're looking for a simple modern logo.
5. DesignHill Logo Maker
DesignHill logo maker uses a smart survey system to help make a perfect logo for your business – as it generates logos based on your design preferences. You start by entering your business name: but then, you'll be choosing the designs that you like, as well as your preferred color schemes.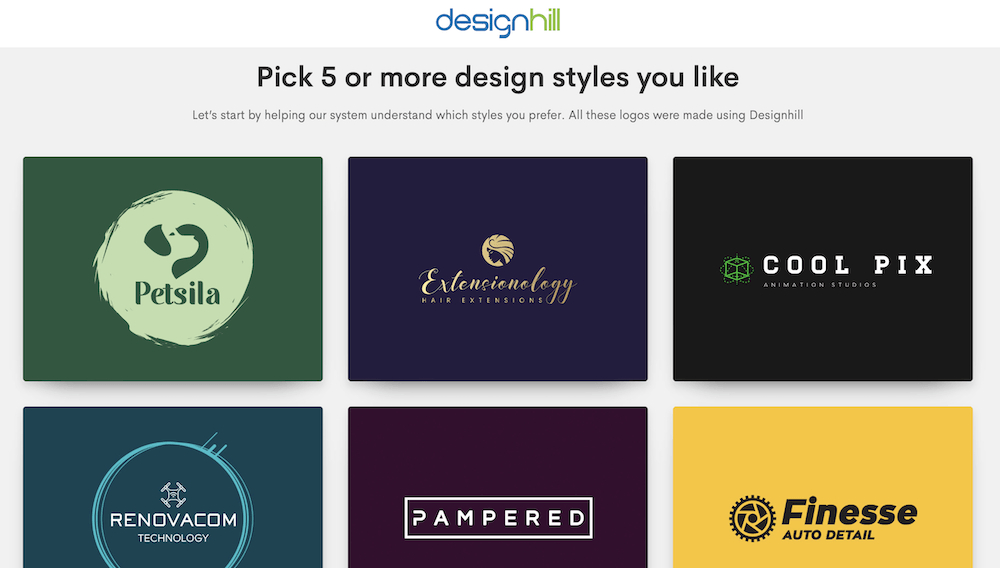 Then, with slogan, niche, and preferred symbols added, it is time for the smart system to do the work. Once you pick your preferred logo, however, the editing options become a little scarce. You can choose from various types of typefaces, and change colors, but the logos themselves can't be edited too much. That being said – if the system works as intended, you might get a perfect logo at first try.

Once the logo is done, you can purchase it. It costs $20 to get only the logo, $65 to get all the additional files and full ownership, and for $125 you can also get additional designer help and full phone support.
6. Logo.com
Logo.com offers a simple logo maker that focuses more on editing, and not smart logo generating. After typing in your name and slogan, you'll be given a massive array of options. You can choose the one closest to your liking, or start entirely from scratch.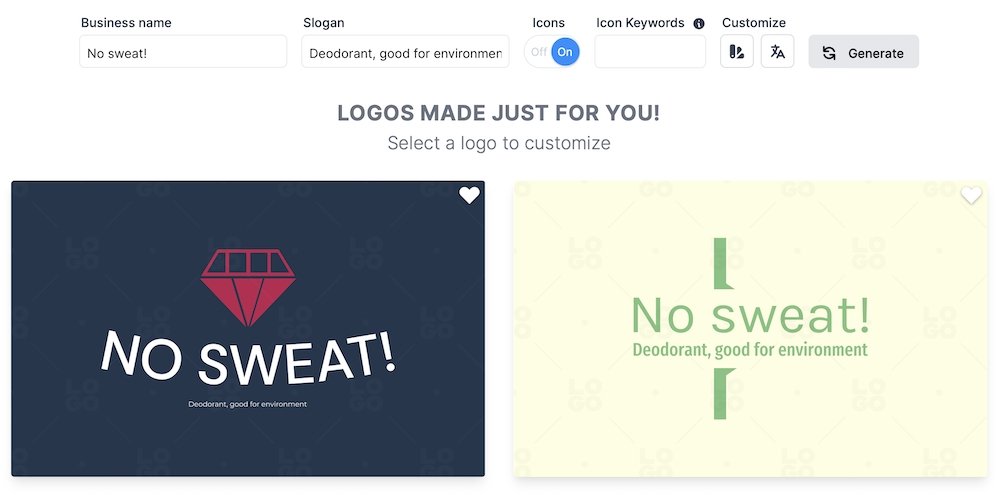 With a pretty wide selection of core designs, accompanied with color options, containers for better logo display, slogan placing options, and additional icons, you can make a seriously original design, fully from scratch.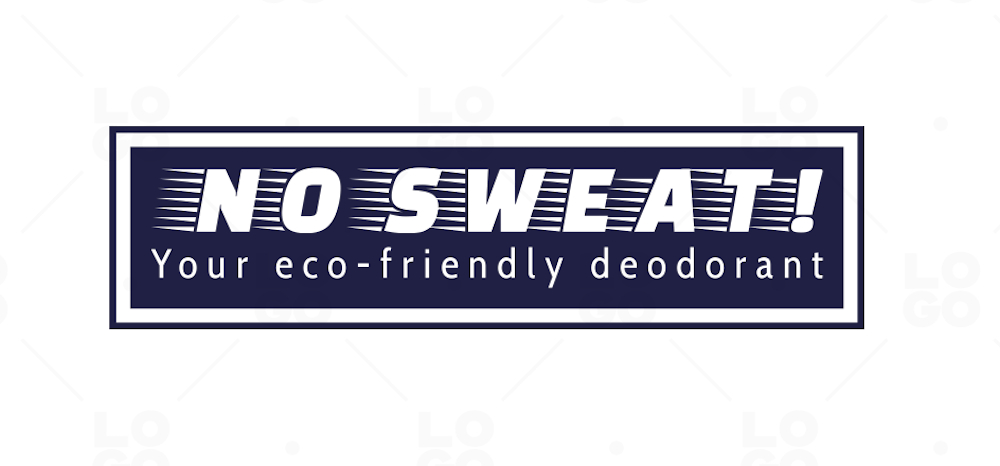 You can get a high-resolution Logo.com design entirely for free. If you're looking for something more, like a full brand package with social post creation, business card, and branded mockup features, it'll be either $10 a month, or $96 a year.
7. Wix Logo Maker
Wix logo maker tries to offer you the best logo, based on your business type and design preferences. Before you get to see the designs, Wix asks you a lot of important questions: what is your business like? How would you like to be seen? Which of the displayed logos look the best?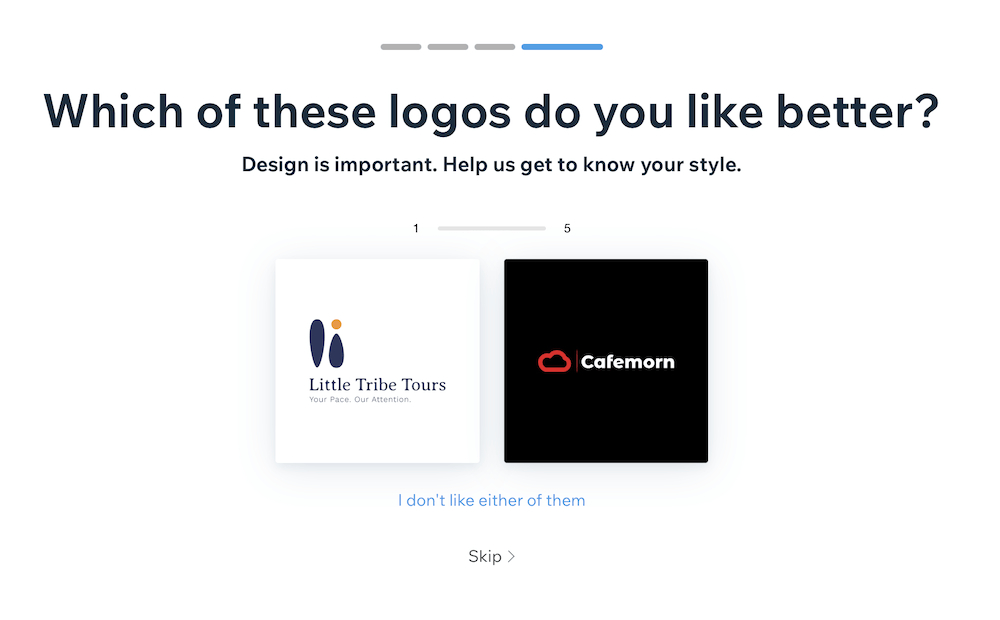 Later on, Wix logo maker showcases some options suited entirely for you – and it's editing time. You can choose between several carefully-tailored color palettes or make some of your own. There are also options for editing text, adding icons, shapes, and uploading visuals of your own.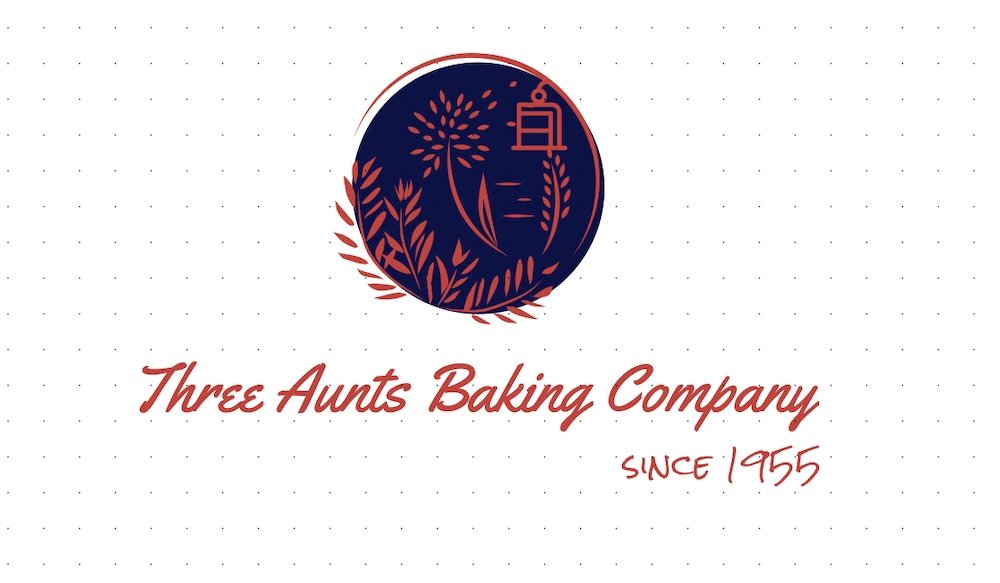 If you're looking to use this website builder platform just for the logo, the logo is going to cost you. Just the logo with commercial rights and standard files costs $20. The same logo with vector and social media files costs $50.
8. BrandCrowd
BrandCrowd logo maker is a very simple, but seriously effective service, offering beautiful-looking designs for several different niches. Starting is straightforward: just add your name, mix in a few keywords about your business, and let BrandCrowd do its magic.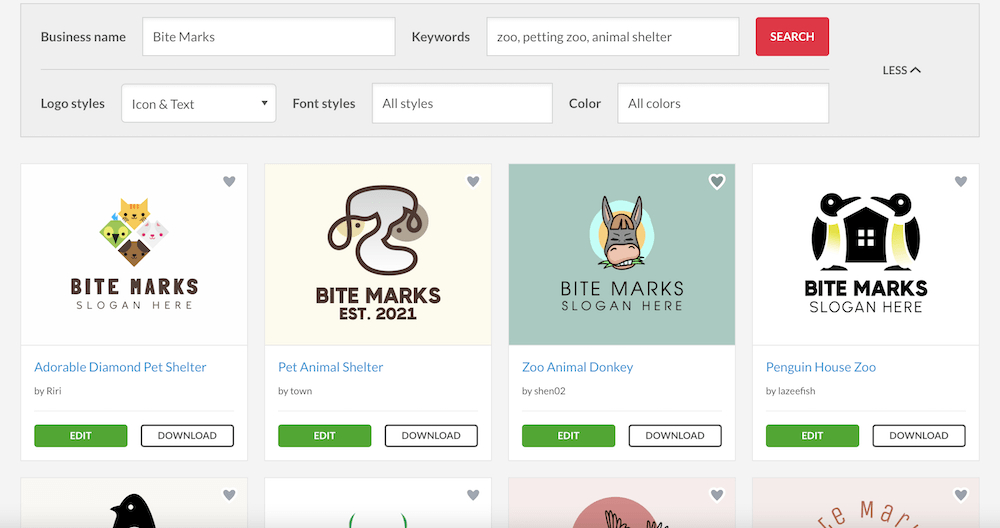 Once you pick out the preferred starting point and get to editing, you can change the layouts, select from a big variety of fonts, as well as add additional shapes. The editing isn't quite as detailed as in some other options – but you can change the overall look pretty heavily.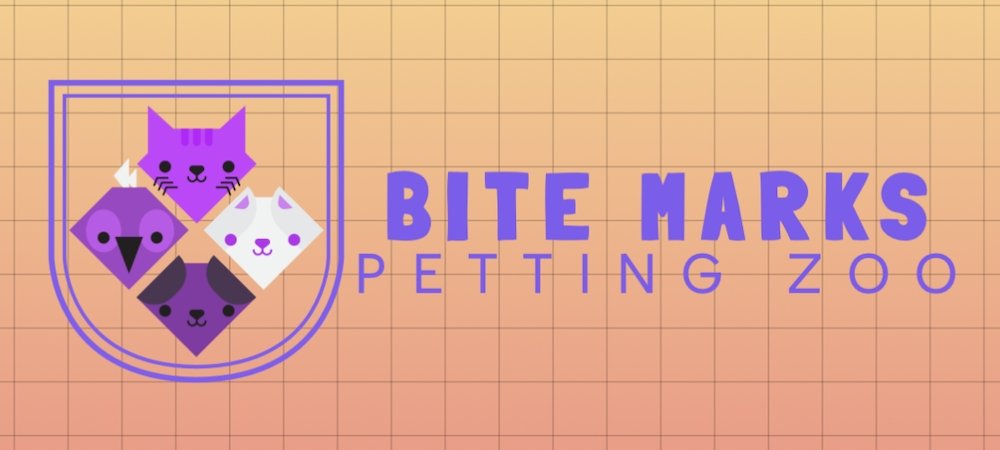 You can use BrandCrowd to make high-resolution transparent and vector logo files, as well as use them on templates for business cards, prints, and social media designs. A small tip: consider also using a QR code generator to link your website or social media to your business cards.
The Premium Logo Pack is $9 a month – or $60 a year.
9. OnlineLogoMaker.com
Online Logo Maker does exactly what it says: and it's by far the most straightforward experience anyone could ask for. Immediately after getting started, you get transported into an intuitive logo editor.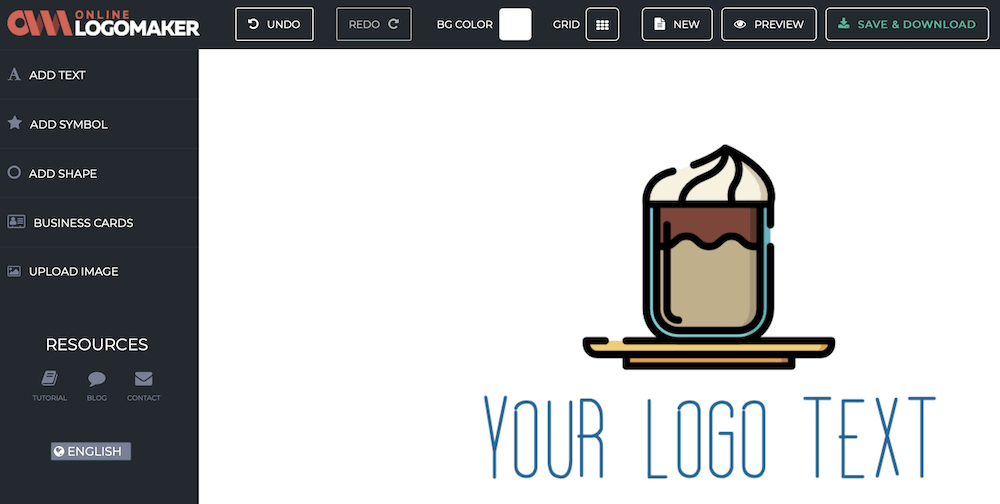 From there on, the world is your oyster. OnlineLogoMaker offers hundreds, if not thousands of icon options to choose and combine. Sadly, there isn't a good search option – so finding the right designs can take a little patience. Luckily, you also can easily upload some images of your own.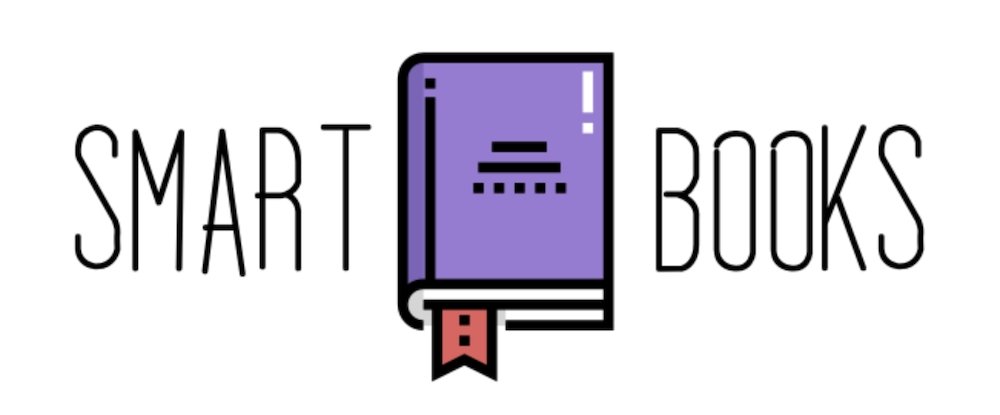 You can download a high-resolution logo with all the commercial rights for $29. If you only intend to use the logo for personal projects, a low-resolution logo is available for free.
10. Looka
Looka logo maker combines AI technology together with its users' design preferences to make completely custom, modern logos. The starting process is simple – you just insert your business name, and its niche. Then, it's a matter of giving Looka some information, like choosing several designs that you like, as well as your preferred color scheme.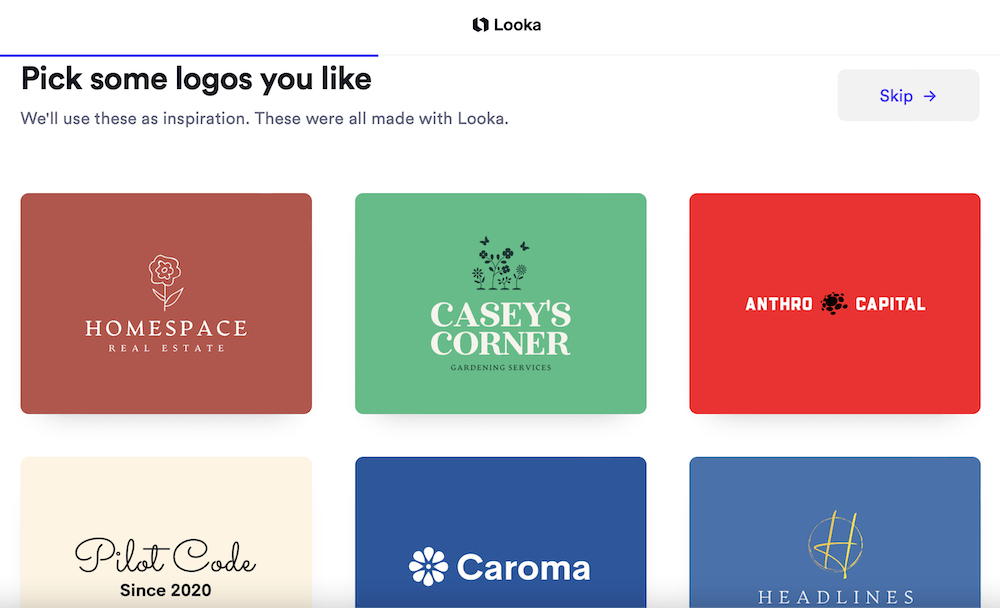 With some options generated, it's time to edit them. Looka offers options for adding symbols and monograms, as well as fully editing colors. There is a lot of variety out there, which is great because the overall editing options are a bit limited. However, it was nice to see that you could easily choose different designs, and you weren't stuck with the one option you picked at the beginning.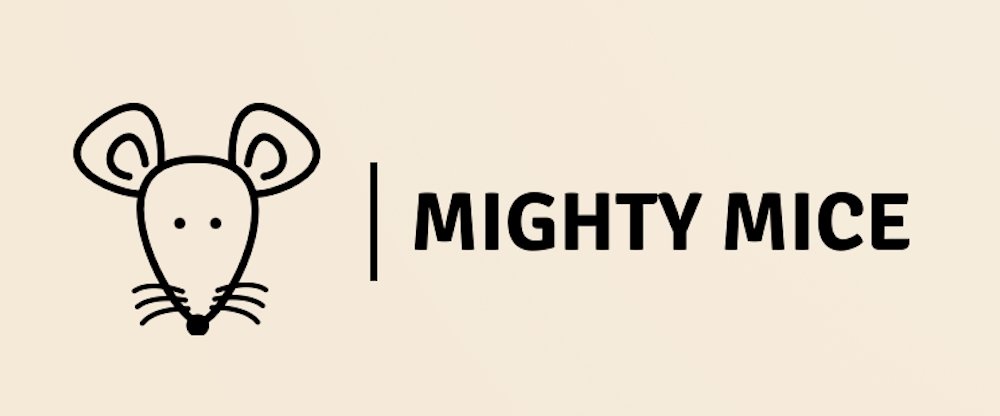 Basic logo download will cost you $20 apiece. High-res logo with full ownership and unlimited changes is $65, and a subscription to a premium Looma service with a full brand kit functionality starts at $96/year.
11. DesignMantic
DesignMantic is a simple, beginner-friendly logo maker. Its logo creation process starts off quickly: by entering your business name and picking a niche. Then, you'll see plenty of logo options, seemingly, the name and all the designs fitting the broad niche. There are hundreds of options to choose from, all combining a simple icon and a basic typeface.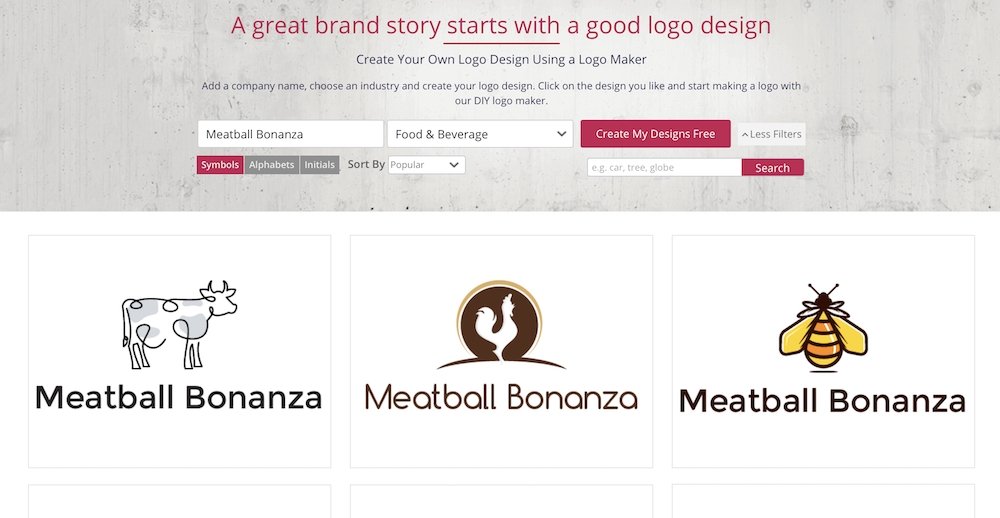 The editor interface is fairly simple and very intuitive. Your pre-made logo includes shapes, basic logo icons, and text. You can replace all of them at will, and move them around how you see fit. You can even mix and match different logos and shapes together for the best results.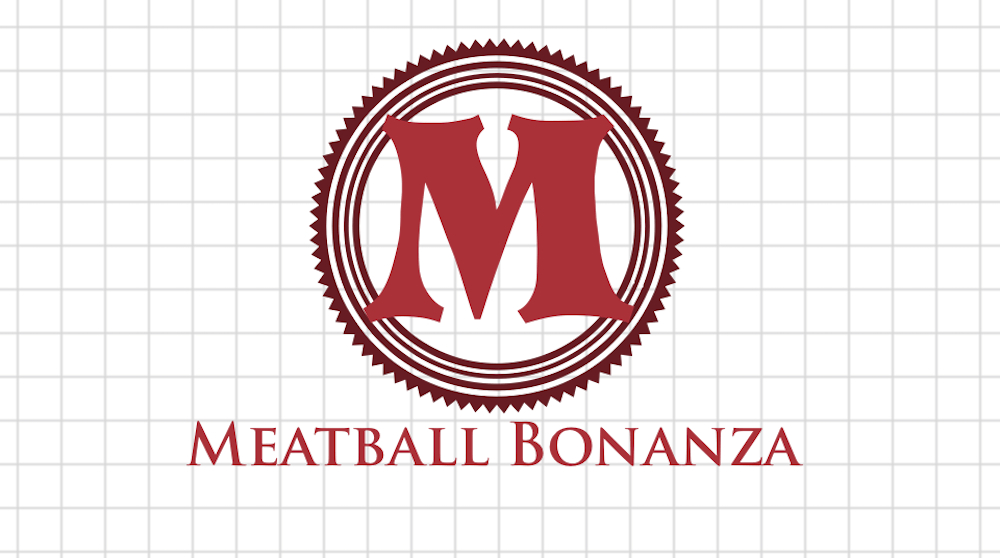 A basic logo, including high-res PNG and vector files, will cost $37 apiece. Adding business card designs will push the price to $57. Top version, with a shirt, social media, and even website designs will cost a total of $197.
12. Graphic Springs
Graphic Springs, to no one's surprise, goes hard on graphics. This logo maker offers thousands of clipart logo designs, separated into dozens of niches. There is no AI to help suggest ideas or a search function to narrow it down, so there might be some serious browsing involved – but you'll have options for days.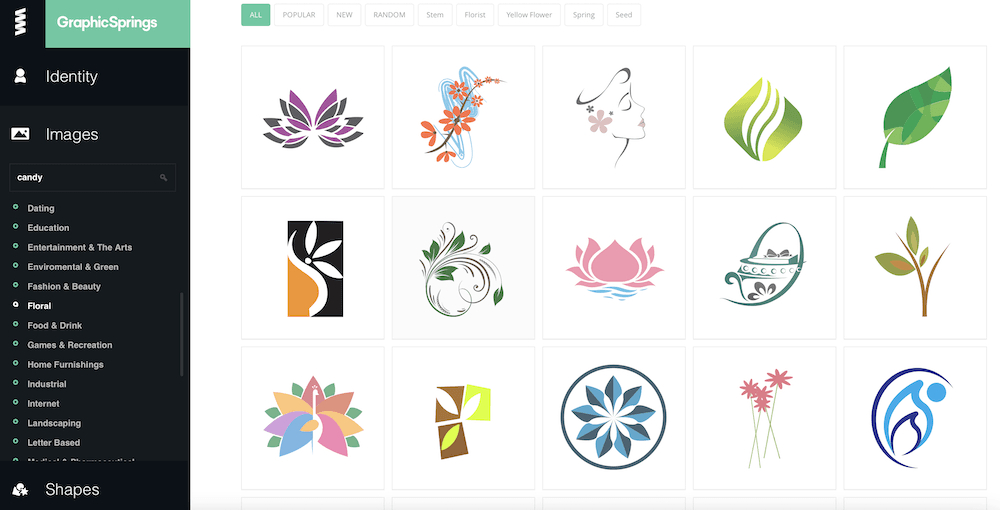 The editor itself is pretty extensive. There are loads of images you can combine, as well as additional shapes to make that logo really yours. You can even let you edit as much as the colors of the smallest details in the logo. To some, that can get a little overwhelming – but it can be an excellent way to get just the right look.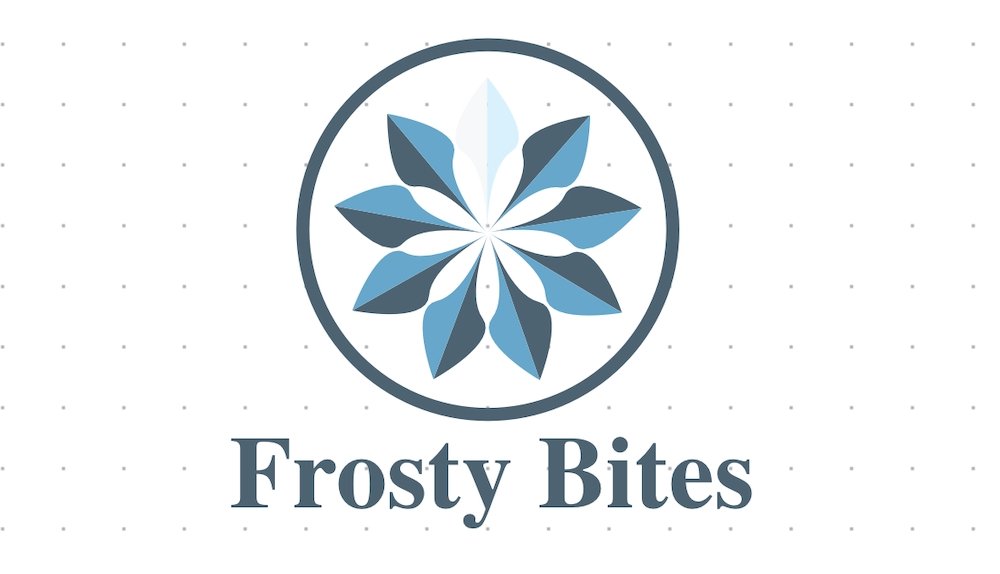 For $19.99, you can get a high-res logo, for $39.99, you can get a full transparent version of it. The most expensive version is $199.99 – for that, you'll be getting all the required files to go full pro with your design.
How to create a logo with a logo maker?
Logo makers are excellent tools for creating your own visual identity. And they're pretty similar, too – here's how to use one to make your own logo.
1. Choose your business type. Many logo makers will offer you special visual identities based on your business niche.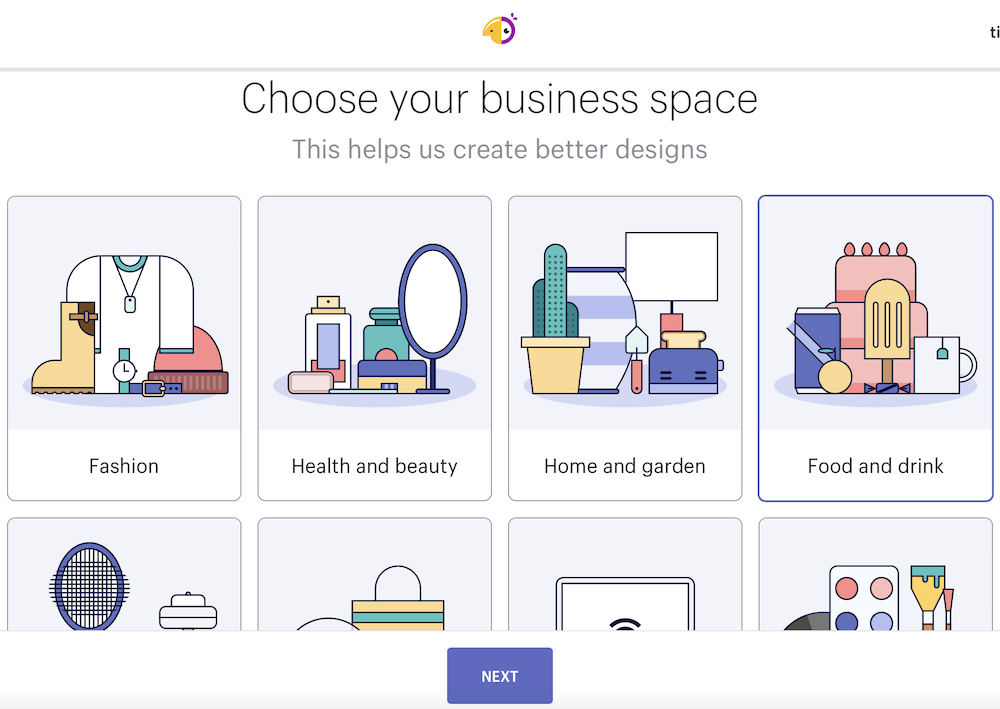 2. Pick your preferred style. Some logo makers will ask you to pick logos that you like, others – ask you to choose your desired style. The idea is the same: making sure that the logos suggestions are closest to your taste.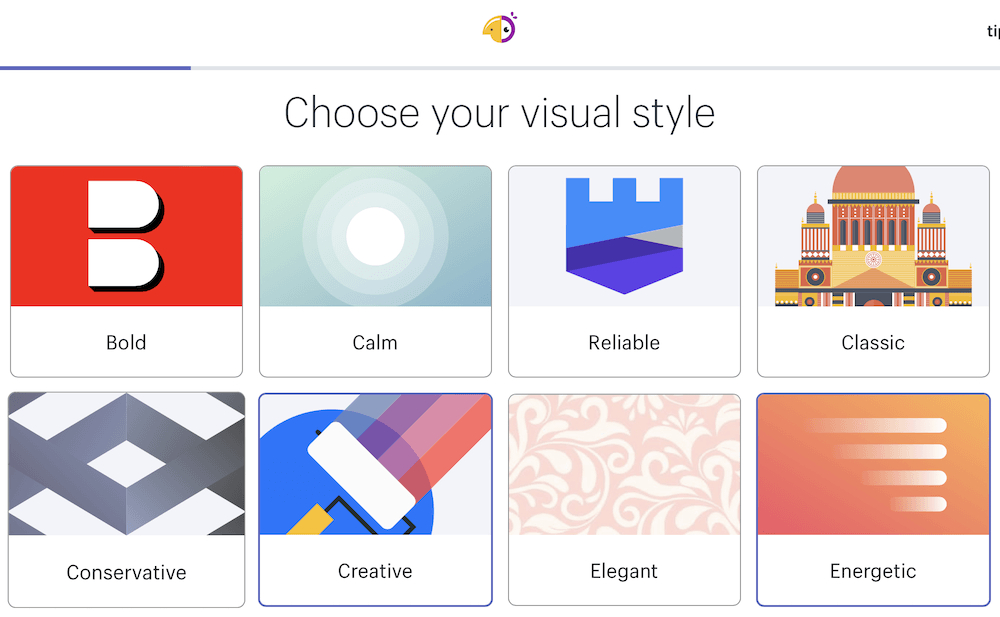 3. Add your business name. Some logo makers will ask for it right at the start, others will wait for longer. Your business name will be used in logo mockups.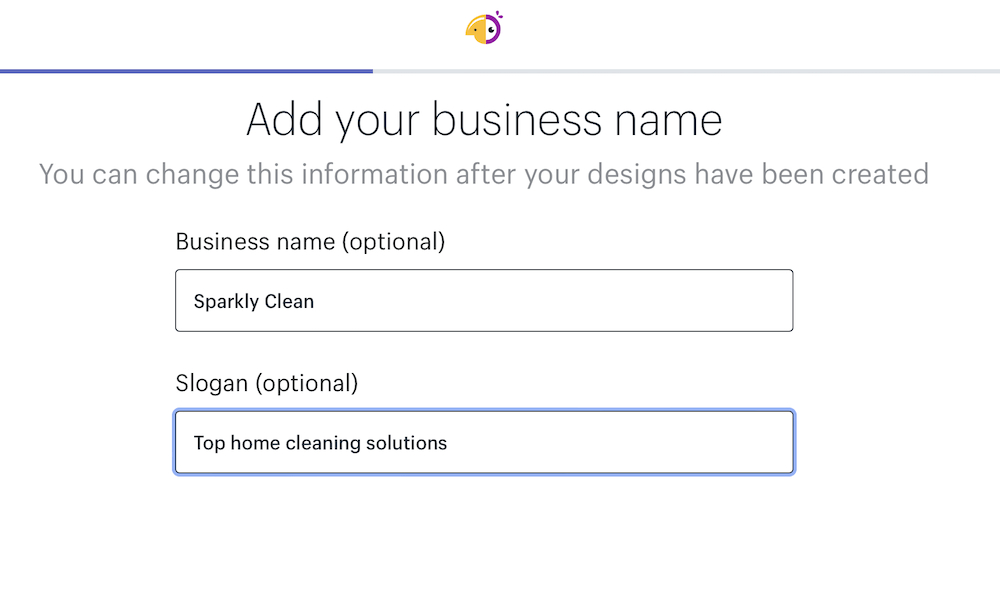 4. See your first options. Some will be misses, others will look close to what you imagined. Pick an option closest to your preference!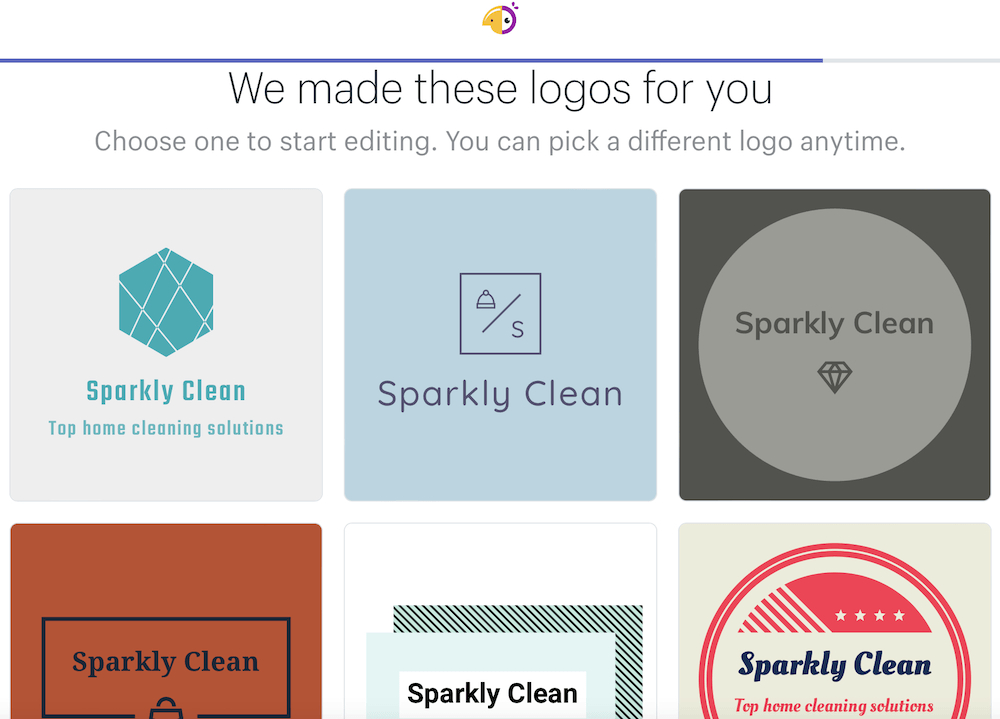 5. Get to editing! Best logo makers include extensive editing interfaces that let you edit the logos to fit your desires.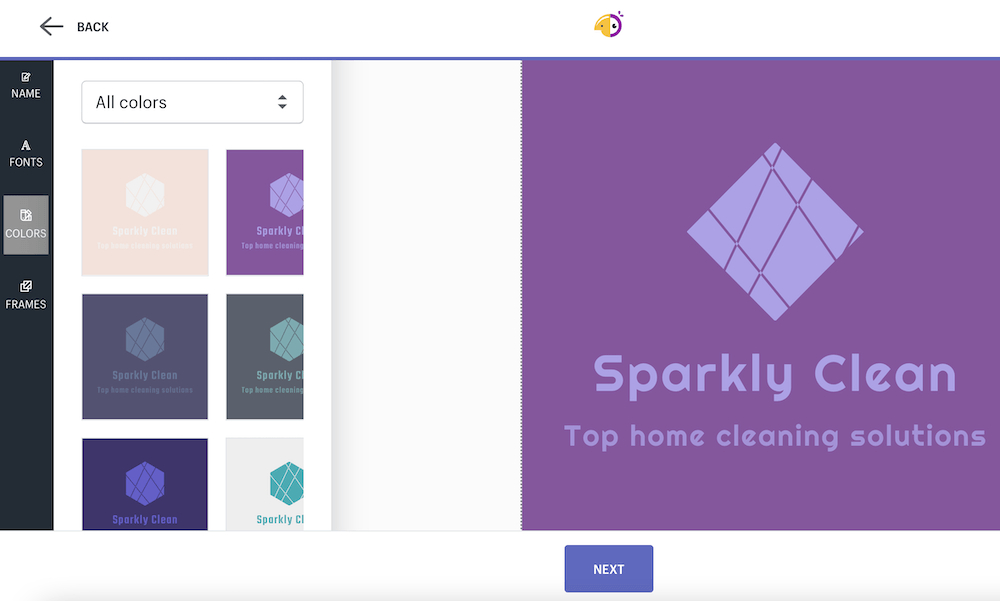 Using a logo maker: pros and cons
A logo maker can be an excellent solution for your business – or not. Here are some of the main pros and cons when it comes to using a logo maker for your visual identity:
Pro: quick and easy way to get off the ground. It can take just a couple of minutes to go from blank canvas to a fully functional logo you can call yours.
Pro: relatively inexpensive. While many logo makers can still charge you $20-40 a piece, that's a lot cheaper than hiring a professional designer.
Con: relying on cookie cutter designs. There are no two ways about it – logo makers still depend fully on pre-made logos. Meaning, there can be several businesses with logos similar to yours.
Con: simple design options. Most logo makers will get you an icon and some sharp text. Even the best logo makers can't give you original shapes or custom design solutions professionals could do.
Where to find logo ideas
Logo makers themselves often offer some interesting logo ideas: their libraries are full of thousands of different logos and just browsing around them might give you some excellent ideas to get started with.
Plus, it's always worth seeing what the big brands in your industry are up to. With massive marketing budgets and dedicated design teams, they can act as excellent guidance to you.
Also, platforms like Behance or Pinterest are full of excellent designers showcasing their talents. Look around, see what people are making, and who knows – maybe you will stumble upon your next great idea.
Curious to read more? Check out these articles:
Frequently asked questions
Yes, you can use a logo maker for business. You just need to make sure that your created logo comes with commercial rights to use it. Most logo makers offer such an option, letting you use your created business logo commercially.
You can create a logo for free using some of the free logo makers out there. Options like Hatchful offer you a fully free logo making interface.
Yes, you can make a business logo for free using free logo makers. They will let you make a professional logo for your business and use it for commercial purposes, entirely free of charge.