By purchasing through the links on this page, you are giving us the opportunity to earn a commission. Your support is greatly appreciated!

Shopify dropshipping app can simplify most processes when running a dropshipping business. It can help you find potential products to sell and also analyze and optimize your business.

When looking for a Dropshipping app on the Shopify app market, there are over 400 options to choose from. Yet, many of them appear valueless, lacking valuable features.

So, to help you avoid unsuccessful experiments, we have tested and selected the top 8 Shopify apps for dropshipping. They all excel in ease of use, functionality, and fit all types of financial stages.

Read on, select the app for your store, and find some additional tips on running a dropshipping business on Shopify.
Best Shopify apps for dropshipping: overview
Shopify has a massive selection of apps: many of them are made for dropshipping. In this article, we'll help you choose the best options – with a good selection of products, fast shipping options, and additional features to help your brand and business shine.
Improve your Shopify store speed and SEO optimization today
Install now
And these are the best Shopify apps for dropshipping:
1. CJDropshipping – top Shopify app for dropshipping
Specifications
Price
Free – $59.99/month
Features
Quality inspection, product sourcing, and auto-listing
CJDropshipping is the best dropshipping app due to its versatile list of functions and compatibility with multiple shopping platforms.
First of all, you won't have to worry about taking care of your orders, as CJDropshipping automatically handles sourcing, payment to the supplier, and the shipping process.
This app can calculate all your shipping expenses to offer you the best methods. And you can also import product reviews to attract new customers using real-life human experiences.
Pros
Item promo material available
Shipping Calculation feature
Free version available
Access to over 2 million product listings
Quality inspection for all plans
Cons
Possible additional fees
Can be tricky to use at first
CJDropshipping is for anyone who wishes to leave order management aside and focus on developing the business in other areas. You can either get it for free and have 5 daily sourcing requests, as well as order monitoring and quality inspection. Or you can get the paid version starting from $15.99, which gives you access to 24/7 customer support and VIP products.
2. DSers-AliExpress Dropshipping – top Shopify app for dropshipping
Specifications
Price
Free – $49.90/month
Features
Product management and automation
DSers is an excellent solution if you're looking to use AliExpress for your dropshipping business. The manual work here is reduced to a minimum.
Automatically synced shipping and tracking information, as well as no manual order placing, allows you to make and track hundreds of orders in just a few clicks.
DSers also aims to solve one of dropshipping's biggest problems – finding the right supplier. DSers lets you change suppliers on your existing products to find the best quality, as well as pick country-specific suppliers for the lowest worldwide shipping times.
Pros
Powerful free plan
Great shipping supplier options
Automatic order placing
Great customer support
Excellent for AliExpress
Cons
The provider is a great fit for both beginning and advanced merchants who want to work with AliExpress. The possibility to manage up to 3 stores with 3k products for free showcases an excellent price-to-quality ratio that DSers offers. As for the premium plan, the starting price is $19.90/month for 20 stores.
3. EPROLO – Shopify app for custom dropshipping
Specifications
Features
Custom-branded items with fast shipping
EPROLO offers a simple way to ship out products to your clients all across the world – from their headquarters in China, the US, and the UK.
Shipping within the US may take up to a maximum of 4 days, and it doesn't get worse in either Europe or Asia. But what's better is that you can test the products yourself first before shipping them to your customers.
Your brand can also be displayed on the invoice, shipping label, and even tape: giving you a unique, reliable look. Auto fulfillment will let you sort everything out in just a few clicks, leaving all the hard work to EPROLO. Orders can be tracked automatically on every delivery, and an active tracking number is added.
Pros
Cheap lifetime subscription
Custom item branding
Fast worldwide shipping
Easy to use, intuitive app
Cons
Before selling, you have to source a product and get a quote
EPROLO is excellent for finance-conscious small dropshipping companies, as it has a one-time payment of $19.99 for Junior branding and $99 per year for Senior branding service.
4. Spocket – speedy dropshipping for global products
Specifications
Price
Free – $99.99/month
Features
Worldwide suppliers, real-time inventory count sync
Spocket lets you dropship high-quality products and ships them directly from the US, Canada, the EU, Asia, and more within a week or even faster.
It offers an extensive market, offering you a wide variety of products, like clothing, jewelry, and beauty products, among others. And what's even better is that Spocket will always try to make a better deal with suppliers to save money on orders.
Another useful feature you get is analytics for sales and traffic, allowing you to boost your business's performance. Putting all the available features together with real-time order tracking, you can use Spocket to build a fully working business quickly and effortlessly.
Pros
High-quality products
Fast shipping
Plenty of worldwide shipping locations
Branded Invoicing
24/7 chat and email support
Cons
No usable free plan
Pricier than the majority of other apps
Unfortunately, the free plan is only meant for "browsing Spocket's catalog of products." To start selling products, plans start from $39.99 a month. The cheapest option lets you sell up to 25 unique products, have unlimited orders, and use the image search. Hence, this dropshipping app may be challenging for small businesses, but totally worth it.
Suggested reading
5. Zendrop – professional dropshipping with POD included
Specifications
Features
Product Sourcing, automated fulfillment, custom branding
Zendrop is a comprehensive dropshipping app for Shopify that focuses on solving all business-given challenges. With it, you can choose from over 1M products located in both US and EU warehouses.
To prevent overselling, Zendrop offers real-time synced between the supplier and your sales channel. And it is also known for lightning-fast worldwide shipping, so the number of unsatisfied customers is likely to be zero.
But speaking of shipping, there are more benefits to talk about. For instance, all your customers will receive tracking codes and status updates about their orders. Meanwhile, you will be able to use calculated rates and label printing. Now, if you feel like expanding your business and the print-on-demand business option seems attractive, that's okay! Zendrop's Plus plan works with POD effortlessly.
Pros
Real-time inventory syncing
Print-on-demand is available
User-friendly
Advanced features for a better product offer
Cons
On the pricier side
Smaller selection of products
This professional dropshipping app has a free version that gives you access to all of its products, allows making unlimited imports, and includes 24/7 customer support. The premium plans start from $49/month, which is rather expensive for beginning merchants. Yet, with a paid plan, you get custom branding options, product sourcing, and even more.
6. Syncee – Shopify dropshipping option for a variety of products
Specifications
Features
Built-in product research tools, multichannel
With over 7,000,000 products on their marketplace, Syncee offers a massive variety of products for you to fill your dropshipping site with.
It's a fully automated solution – with automatic uploads, updates, order data, and synchronization letting you keep everything in order. The promotional side of your business will be covered as well, as Syncee includes email marketing and Facebook ad campaign creation tools.
It works with most other item suppliers, too – using Syncee's DataFeed Manager, you can simply upload their CSV, XLS(X), XML, JSON, or TXT file. This way, you can dropship from wherever you want.
Pros
Full control of your suppliers
Solid automation features
Marketing tools included
Free plan available
Cons
Premium plans can get rather expensive
Potential issues with the suppliers
Syncee is a more suitable option for bigger dropshipping businesses, as its free and basic plans are severely limited. With the free version, you can only view the product catalog, while with the basic plan, you can put up to 25 products on your e-store by paying $29/month. The most expensive plan allows 10,000 products to store.
7. Spreadr – cheap Amazon dropshipping app for Shopify
Specifications
Features
Amazon dropshipping on Shopify
Spreadr offers something a little bit different – it lets you easily sell Amazon products on your Shopify site.
You can choose from one of the two options: you can either dropship the products and get to work with the clients, or simply send your visitors directly to Amazon, taking the affiliate fee.
The app automatically synchronizes the inventory and does it all to emphasize your customers, including geo-localization, currency conversion, and more. If you're curious about your dropshipping business metrics along the way, Spreadr will tell you all that based on its built-in analytics.
Pros
Reliable Amazon fulfillment
Fast shipping times
Two distinct business options
Cons
Rather low-profit margins – Amazon is more expensive
No free version
Amazon is well known for its excellent list of items and low shipping times – Spreadr lets you take advantage of that. With the starting price of $5/month, you can import unlimited products and use the Amazon button link. With the higher price, more automatizations become available for you.
8. Trendsi – dropshipping app for Shopify fashion business
Specifications
Features
Product research, ad optimization, order automation
If you're looking for a way to make all divas happy by selling them everything fashion, then Trendsi is a dropshipping solution for you.
Immediately choose from over 100k trendy products and grow the number daily. Moreover, Trendsi itself thoroughly analyzes data to handpick high-quality products that are trending and help your store become more profitable.
The service mainly works with US brands, but products from overseas are also possible with a bit higher fees. Yet, that's not an issue, as Trendsi also helps you promote your brand using custom packaging and private labeling, so each extra penny, in the long run, pays off.
Pros
Free to install and use
Quick restocking
Strong focus on boosting sales
Cons
Possible fees are unclear
Quite limited suppliers
The best part is that initially, Trendsi is a free service and has no obligation. Their margins are calculated into the wholesale price once the order is completed. They claim that all they want in return is honest feedback, which, as we know, is meaningful for any business.
How we selected the top dropshipping apps for Shopify
Selecting a Shopify app isn't that easy when there are more than 400 pages of suggested apps on a Shopify app store. But luckily, we did all the work for you. See how we tested and picked the top dropshipping apps for Shopify right below:
Supplier sources. The quality of the products you sell is definitely the major player in your long-term success. Therefore, we have analyzed what suppliers the dropshipping app works with and evaluated the potential product quality you may work with.
The product range. Each Shopify dropshipping app comes with a different focus on products. But the bigger selection of options you get, the better. Hence, we have gone through each potential app and looked at what products they work with to fit many types of stores.
Inventory synchronization. Staying up to date with your inventory is important. We searched for dropshipping apps that automatically synced your store with the supplier's resources in real-time.
Order management. A reputable dropshipping app should ease your dropshipping business by managing orders in detail. For this, we have researched every step that the app takes over from you to manage your Shopify orders.
Shipping process. A splendid shipping progress is good news for the merchant and for the customer. That's why we picked dropshipping apps that offer shipping process updates and tracking information for the customer.
Additional features. Each extra feature adds value and can boost your revenue. We looked for Shopify apps that include analytics, SEO optimizations, customer support integrations, and such.
Price-to-quality ratio. Whenever testing new Shopify apps, we seek to root out those that ask a lot for nothing. In this case, we also selected only those dropshipping apps that come with a fair price-to-quality ratio.
Tips for better Shopify dropshipping
Looking to make money from Shopify dropshipping? That's an excellent idea – there's a lot of it to be made! Here are some things that will help you get off the ground faster and build your business quicker:
Get some sample products. Dropshipping is exciting because it can help you sell without keeping all of the stock with you. But don't get lured into selling products you haven't actually tried.
Promo materials matter. When you find the right product, make some high-quality photos and videos. They make a major difference.
Make the margins worth your time. Sure, everyone wants to sell low! But if you're only making a couple of bucks an item, you need to make loads to make your investment worth it! Don't be afraid to ask for more.
Search for the right supplier. Suppliers aren't all the same – they can differ in product quality and shipping times. Always try out different options: you might find something that you love even more!
Don't forget the basics: optimize your Shopify store speed, use SMS and email marketing, as well as upsell products to increase conversion rate and revenue. You can also use some of the best Shopify apps to automate those tasks.
Summary
There are a lot of excellent Shopify dropshipping app options: ever so different, they offer exciting options for selling products to users all across the world. All of the options here are highly rated by us and other users alike – so you can't go wrong with any of them.
Some of the apps here use platforms like AliExpress and act as a middleman. Others keep their own stock and offer lower shipping times so the items reach your buyers quicker. It's all about the approach that you like more – that's what you need you know when looking for the best Shopify dropshipping apps.
So, to build a successful dropshipping business with one of these apps, try to think about what kind of business you wish to run, what products there will be, and how much time you wish to spend. Then, just pick out the most suitable app, and make your dropshipping business grow!
More Shopify apps you might be interested in: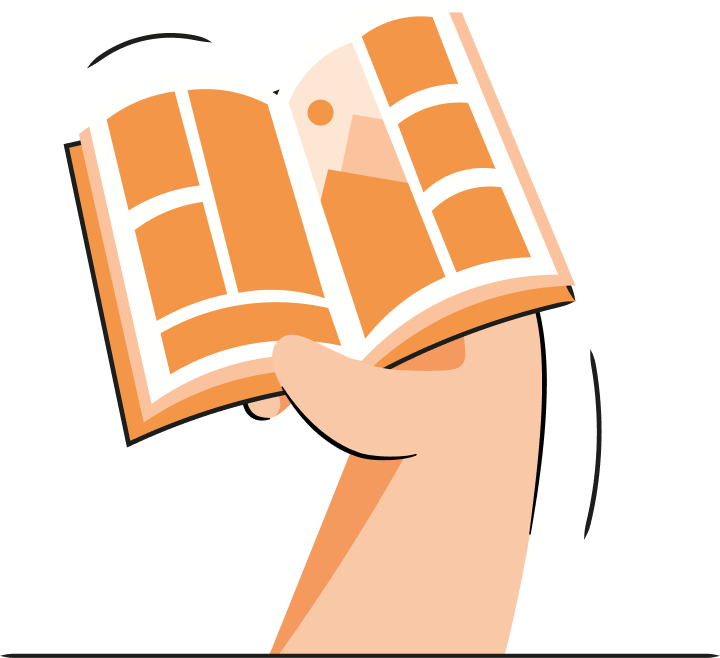 Frequently asked questions
DSers is the best Shopify app for dropshipping. Primarily focused on AliExpress, the service offers an all-around set of features, such as automated order sync and tracking, mapping, etc.
Dropshipping on Shopify is absolutely worth it – you just need to pick the right profit margins and the right platform to use, so you and your store can be successful.
Yes, Shopify dropshipping is entirely legal. However, some general rules must be followed, such as honoring supplier agreements, following Shopify's Terms and Conditions, selling products for which you have the rights, and similar rules of law.