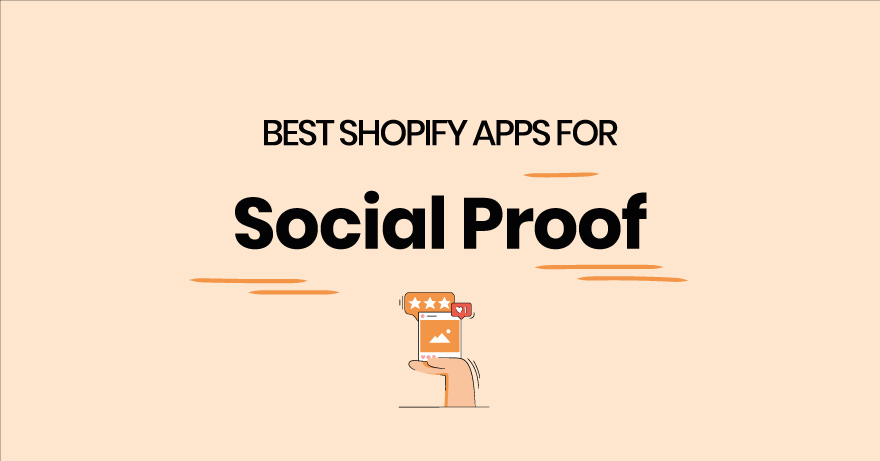 By purchasing through the links on this page, you are giving us the opportunity to earn a commission. Your support is greatly appreciated!

Shopify social proof apps help turn your visitors into customers. This massive goal can be achieved in many different ways: such as populating your website with content that shows completed sales, or running out stock. That fear of missing out often leads to additional sales.

Social proof apps can also help your store by including reviews, that showcase which products are worth buying, and what things about them are the best – helping visitors choose more confidently, and get the well-needed peace of mind.

For merchants, social proof apps can be a surefire way to increase the conversion rates – leading to more sales. Finding the right app with the right tools can be incredibly helpful.

In this post, we'll showcase the best social proof apps for Shopify. With product reviews, product ratings, pop-ups, testimonials and more, these apps can help you lift your store's conversions to the next level. In this post, we chose the intuitive, highly-rated social proof applications with a wide variety of features that can help you sell more.

Let's see what they are and how they can help your business.
Best Shopify social proof apps: overview
Take care of your Shopify store speed and SEO optimization today
These right here are the best Shopify social proof apps. Let's have a look at them – and see what their best features are.
1. Sales Pop up

Sales notifications, countdowns, traffic and stock counters
Sales Pop up offers an excellent list of social features that will help increase your customer urgency and reduce bounce rate. For that, there are features such as sales notifications, stock countdown bar, countdown timer, live traffic counter, stock counter, quick view popup. trust badges, and announcement bar.
This list includes just about every trick in the book to help improve conversions on your Shopify store. Plus, with an intuitive dashboard, you can implement these features and see how they directly impact your site, with no previous experience or knowledge required. Sales Pop up makes all of this as simple as it gets.
Sales Pop up has a free plan. However, it's pretty limited – only allowing up to $100 boosted revenue, but letting you test out all of the features with unlimited user impressions. For bigger sales, check out the paid plans, costing up to $29.99/month.
What do the Sales Pop up reviews say? People love just how easy this app is to install and use – requiring no additional coding. Plus, customer support gets a lot of additional praise.
2. Nextsale

Site activity, product review, promo bars and headers
Nextsale app helps you build your social proof by combining many different approaches – its conversion toolkit uses recent sales notifications, website activity, product reviews, promo bars, and announcement headers.
With an email and SMS capture bar you can offer your visitors special discounts and grow your contact list. It also offers a wide variety of integrations with some of the biggest Shopify apps out there, including MailChimp, Omnisend, Klaviyo, MailerLite, Stripe, Capterra, and more.
It's a solid all-around tool that includes just about anything to help your business grow and sell more. If you have an existing store that works with plenty of other tools, Nextsale might slow right in.
It offers a free plan that allows for 1,000 unique monthly visitors, as well as unlimited impressions and campaigns. However, Nextsale branding will be seen on your site, and no integrations with other apps will be available. Premium plans with fewer limitations go from $19.99 to $79.99/month.
What do the Nextsale reviews say? People love how versatile it is, letting them introduce this app into their existing store solutions.
3. Vitals

Imported reviews, conversion notifications, live chat function
Vitals offers a lot of excellent features in one simple package – acting as an all-in-one hub for all things Shopify social proof, such as product sale and conversion notifications, user and product count bars, and recently active user notifications. But these social proof features are barely scratching the surface.
There are also features for upsell and cross-sell campaigns, sticky add to cart buttons, "frequently bought together" bundles, live Facebook Messenger chat, and more.
One of the most exciting features is the imported reviews. If you're using suppliers like AliExpress, Vitals Shopify social proof app lets you build authority on your website by instantly importing the original product reviews right on your site. It's a great way to connect your buyers to actual visitors that have already purchased, used, and tested your merchandise.
Plus, with Visitor Replays, you'll be able to see exactly how the visitors interacted with your site, seeing which of your sales decisions hit the bullseye, and which did not.
There's a lot to speak about: we haven't fully gone in yet. That's the biggest strength of Vitals – offering much more than just the vital Shopify social proof tools. For a price of $29.99/month, it might turn out to be a bargain.
What do the Vitals reviews say? Users of Vitals love how many features it has and how customizable it can be. Some reviews say it's like "many apps in one" – and it certainly feels that way.
4. POP! Sales Pop & Social Proof

Sales, browsing user notifications
Tapping into FOMO (fear of missing out) of your visitors is a crucial factor to your site's success. This is exactly where POP! social proof app can help, showing your visitors that your store is active – showing sales notifications, and people browsing your store. This way, you can attract even more additional visitors, as they wish to complete the purchase while stocks last.
Plus, with a solid array of fully customizable templates, with custom colors, styles, and CSS, you can make all of your alerts be in line with your store's design: making sure you increase your conversions in style.
Overall, POP! Sales Pop & Social Proof is a nice simple app to give your visitors an extra nudge to go and complete that conversion. The free plan allows for 100 unique monthly visitors, and offers all the main features. However, it only lasts for 90 days. Then, you'll have to go premium. There, prices range from $29 to $199 a month.
What do the POP! reviews say? Users love the simple layout of this Shopify FOMO app, as well as the easy to understand features. Rare critical reviews mention issues with the billing system and a fairly steep price for what you're getting.
5. ProveSource

Displaying sales, page visits, and reviews
ProveSource offers a wide list of social proof features, including product purchase notifications, reviews, live visitor counters, showcase of how many users have done a specific action over a period of time, and page visit counter.
Using all of this data, you can build social proof and show your visitors that your store is worth buying for. It's a very simple solution that helps to convert hesitant users into happy customers.
Plus, all of these elements can be fully edited to reflect the style of your site, giving everything a consistent, professional look. Overall, ProveSource is a solid app for building your store's social proof – and a very easy option to use, at that.
ProveSource offers a free app. And it's a pretty good one, offering all the ProveSource features and allowing for up to 1,000 monthly visitors. However, your site will be brandished with ProveSource's logo.
Paid plans, removing this logo, and allowing for more monthly visitors, go from $21 to $54 a month.
What do the ProveSource reviews say? People love how quickly it transforms a quiet, boring site into a bustling marketplace. Some negative reviews include slight criticism on functionality and billing.
6. Proof Bear

Testimonials, sales notifications, pop-ups
Proof Bear offers simple, sales-focused social proof features to tap into the FOMO of your visitors and increase your profits. With sales notifications, pop-ups, add to cart notifications, and testimonials, you get several options to show your visitors that your site is busy.
With plenty of layouts and solid design freedom, you can edit these elements to best reflect your site and look the best they can. These elements will take the existing product images on your store and use them to build dynamic, engaging designs.. Plus, a powerful custom tracking dashboard lets you efficiently see how your customer engagement increases due to your tactics.
What's even more interesting – Proof Bear is free, letting you use all of these features without having to worry about low visitor view limits and expensive premium plans.
What do the Proof Bear reviews say? They say that this app is simple – that being one of its main strengths. It's a simple and free Shopify social proof tool, and people like Proof Bear for what it is.
7. SalesPush

Real-time notifications for sales, coupons, promos
SalesPush helps increase your customer engagement by showing real-time sales notifications and pop ups, as well as custom notifications letting you announce coupon codes, free shipping, or sales. This social proof app works both automatically and on selected manual offers, giving you full freedom of what sales get shown to your visitors.
With the manual input feature, as well as an easy set up, it's an excellent Shopify social proof app for beginner store owners – giving them a good starting point to grow from.
Another thing that beginner users will love is the price. There's no free plan – but you'll get all the features for unlimited users for $9.99/month.
What do the SalesPush reviews say? SalesPush users – beginners and experienced ones alike, love how simple this app is to use, as well as share their praises to the SalesPush customer support team. Negative reviews mention certain issues with the app not working or slowing down the site – but they've been very rare.
8. Sale Kit

Header bar, exit popups, email collection
SaleKit offers solid Shopify social proof features, such as recent orders, promotion header bar, number of visitors and orders, and a countdown timer. Features for collecting email addresses, discount promotion, and exit popups, capitalizing on users that are about to leave, giving you that additional advantage.
The all-in-one dashboard, letting you manage and control all of your marketing efforts is very simple to use, and tracking performances of your campaigns is as easy as it gets.
SaleKit offers a free plan: it includes all of the social proof features, but limits you to 1,200 impressions a month. In order for those limits to be lifted, you'll need to pay up. Premium plans range from $4.99 to $39.99 a month.
What do the SaleKit reviews say? Critical reviews mention the rather limited design customization options. But overall, users love how easy the app is to install and use.
How do Shopify social proof apps work?
Shopify social proof apps help you increase your store's sales by offering your visitors additional value and making them act quicker, before the stocks run out!
Shopify social proof apps help you turn a deserted-looking store into a bustling metropolis. A well put-together app will show your visitors that your site is active: showcasing existing sales, as well as displaying the active users and potential running out stock.
Plus, with additional marketing tools for collecting leads they can also help you increase not only your sales – but your marketing contact list as well. Many apps on our list do more than just alerts and notifications, but also act as all-in-one marketing tools for your site's conversions.
By using Shopify social proof apps, you can tap into FOMO, push your visitors over the edge: and turn them into customers, vastly increasing your site's performance.
More social proof techniques to use for your store
Here are some of the most interesting social proof techniques to use for your Shopify store – helping to increase the conversion rate and growing your business.
Reviews matter. Before buying, people love to know if the product's actually worth it. Make sure that product reviews are there, and they're easy to access for anyone who's interested. Read our overview of the best Shopify review apps to use.
Offer your expert advice. If you're selling something, you're an expert on that, right? Offer visitors an opportunity to text you a question: and use the received questions in order to build relevant, helpful content for others.
Site activity breeds activity. An empty store is not an invite for purchase. If visitors browse your store, and end up seeing nothing – chances are, they won't be interested. Make sure that footprints of other visitors are seen all over your site.
Summary
Social proof apps are very helpful for any store: even the busiest websites can look completely bland and uninviting. But by using the apps on this list, you can give them an immediate glow up. And for smaller Shopify stores, every transaction matters – a social proof app can help give them a nudge they very much require.
Apps on this list can do just that: an excellent well-rounded Sales Pop up is a great option for most businesses, Nextsale combines with just about any Shopify marketing solution out there, and Vitals has several apps combined into one. Which option is the best for your and your store? That's for you to decide.
Curious to read more? Check out these articles: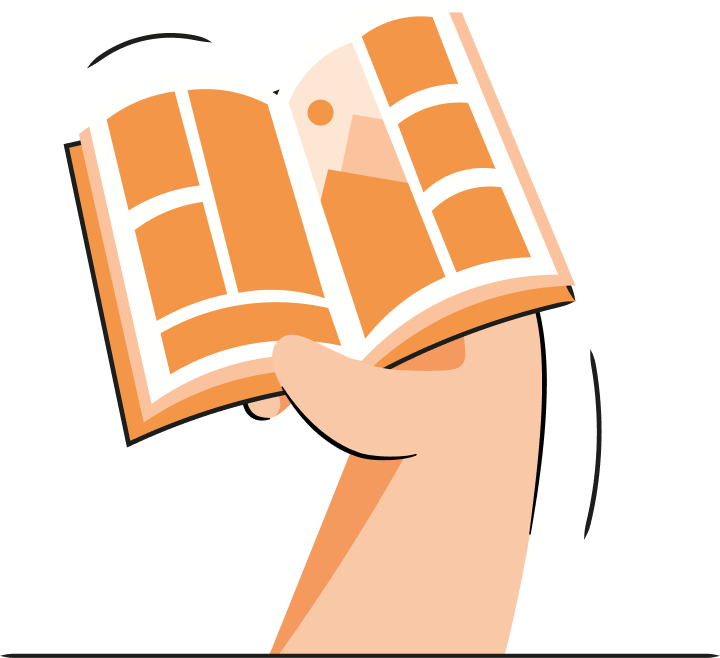 Frequently asked questions
How to add social proof to Shopify?
You can add social proof to Shopify by using one of the great available social proof apps, They will add purchase notifications, product reviews, visitors counters and more.
What is the best social proof app for Shopify?
Sales Pop up offers the best all-around Shopify social proof features, Nextsale offers solid marketing integrations, and Vitals has a great all-around list of marketing features, going beyond social proof.
Does social proof influence sales?
Positive social proof influences product sales: by seeing activity and information from other users, customers are more inclined to make a purchase themselves, helping to increase your overall sales.
Are product reviews also social proof?
Product reviews are a part of social proof. By seeing other visitors buy and review a product, a potential customer knows what to expect after buying. That helps increase the number of made sales.