By purchasing through the links on this page, you are giving us the opportunity to earn a commission. Your support is greatly appreciated!

Shopify apps for social proof help turn your visitors into customers. This massive goal can be achieved in many different ways: such as populating your website with content that shows completed sales or running out of stock. That fear of missing out often leads to additional sales.

Social proof apps can also help your store by including reviews that showcase which products are worth buying – leading to more sales. Finding the right app with the right tools can be incredibly helpful.

We hands-on tested and selected the best 9 social proof apps for Shopify that were the most versatile in functionality, user-friendly, and affordable. You will find them in the post below, just like extra tips on using social proof for your Shopify store.
What do social proof apps do?
Social proof apps are meant to help you showcase user-generated content (UGC) to improve your Shopify store's credibility. This may include reviews, testimonials, photos, and videos. However, this process consists of a handful of helpful functionalities overall:
Collecting reviews and testimonials. Social proof apps help you collect various forms of product reviews from your customers via email, SMS, and other ways.
Adding review widgets. These apps allow you to add widgets using the top reviews of a product to highlight users' satisfaction rates of it.
Managing UGC. One of the key social proof app functionality is helping you curate user-generated content – add it to your website in the most prosperous places.
Showcasing recent user activity. Shopify social proof apps are excellent at evoking FOMO (fear of missing out) in your visitors by presenting recent purchases, out-of-stock widgets, and more.
Visitor activity tracking. To help you improve your sales, social proof apps track site visitors' numbers and traffic.
Best Shopify social proof apps: overview
These right here are the best Shopify social proof apps. Let's have a look at them – and see what their best features are.
1. Nextsale
Specifications
Features
Site activity, product review, promo bars and headers
Nextsale app helps you build your social proof by combining many different approaches – its conversion toolkit uses recent sales notifications, website activity, product reviews, promo bars, and announcement headers.
With an email and SMS capture bar, you can offer your visitors special discounts and grow your contact list. It also offers a wide variety of integrations with some of the biggest Shopify apps out there, including MailChimp, Omnisend, Klaviyo, MailerLite, Stripe, Capterra, and more.
Pros
Flexible triggers
Highly customizable to match your brand
Anti-spam technology
Real-time stats
User-friendly
Cons
Free version doesn't support integrations
Nextsale is a suitable option for all-size businesses. It offers a free plan that allows for 1,000 unique monthly visitors, as well as unlimited impressions and campaigns. However, Nextsale branding will be seen on your site, and no integrations with other apps will be available. Premium plans with fewer limitations go from $29 to $99/month.
2. SalesPush
Specifications
Features
Real-time notifications for sales, coupons, promos
SalesPush helps increase your customer engagement by showing real-time sales notifications and popups, as well as custom notifications letting you announce coupon codes, free shipping, or sales.
To boost FOMO, you can add a countdown timer, which will rush your visitors into buying even more effectively. This social proof app works both automatically and on selected manual offers, giving you full freedom of what sales get shown to your visitors.
Pros
Fully customizable
Popups to increase FOMO
Detailed analytics for the data driven by the popups
Flexible popup targeting
Seamless integration
Cons
Not too many additional features
No free version
With the manual input feature, as well as an easy setup, it's an excellent Shopify social proof app for beginner store owners – giving them a good starting point to grow from. Another thing that beginner users will love is the price. There's no free plan – but you'll get all the features for unlimited users for $9.99/month and a 7-day free trial on the side.
3. ProveSource
Specifications
Features
Displaying sales, page visits, and reviews
ProveSource offers a wide list of social proof features, including product purchase notifications, reviews, and live visitor counters. The app can also showcase how many users have done specific actions over time and add a page visits count.
All of these elements can be fully edited to reflect the style of your site, giving everything a consistent, professional look. And accurate analytics will help you improve your sales performance continuously.
Pros
Excellent free version
Precise analytics
Highly customizable
Showcases live customer notifications
Cons
The starting price is quite high
No integrations
There's a free version offering all the ProveSource features and allowing for up to 1,000 monthly visitors. However, your site will be brandished with ProveSource's logo. Paid plans, removing this logo, and allowing for more monthly visitors, go from $29 to $54 a month. Overall, ProveSource is a solid option, especially if you already have some Shopify e-commerce experience.
4. Vitals
Specifications
Price
$29.99 – $299.99/month
Features
Imported reviews, conversion notifications, live chat function
Vitals offers a lot of excellent features in one simple package – acting as an all-in-one hub for all things Shopify social proof. You get features such as product sale and conversion notifications, user or product count bars, as well as recently active user notifications.
One of the most exciting features is the imported reviews. If you're using suppliers like AliExpress, Vitals Shopify's social proof app lets you build authority on your website by instantly importing the original product reviews right on your site.
Pros
Imported product reviews from AliExpress
Visitor replays
Notifications on visitor activities
User and product count bars
Cons
No free version
Up to 1000 products with the cheapest plan
The biggest strength of Vitals – offering much more than just the vital Shopify social proof tools; that's why it's a great match for all-size businesses. Although there's no free version, and the prices start from $29/month, each plan comes with a 7-day free trial.
5. Sales Popup
Specifications
Plans and pricing
Free – $39.99/month
Features
Social proof popups, elements for FOMO, promo bar
Sales Popup offers solid Shopify social proof features, such as recent orders, a promotion header bar, the number of visitors and orders, and a countdown timer. Take advantage of features like email address collection, discount promotions, and exit popups to capture users who are about to leave, giving you an extra edge.
The all-in-one dashboard, letting you manage and control all of your marketing efforts is straightforward to use, and tracking performances of your campaigns is as easy as it gets.
Pros
Flexible popups display rules
Real-time analytics
Fully customizable
One-click installation
Generous free version
Cons
Due to affordability and ease of use, Sales Popup may fit both beginning and advanced merchants. The provider offers a free plan: it includes all of the social proof features but limits you to 500 unique visitors a month. In order for those limits to be lifted, you'll need to pay up. Premium plans range from $4.99 to $39.99 a month.
6. Fomo
Specifications
Features
Push notifications, customer activity showcase
Fomo is literally a social proof app for motivating your customers to buy using the sense of scarcity. This Shopify app creates an urge to buy a product by adding recent sales, reviews, and live visitors count. Additionally, you can send push notifications, like price drops or discount alerts.
There's also a feature called Fomo Analytics that will help you track all crucial metrics to continue growing your revenue, including conversions, sales, clicks, and more. Plus, you will be able to go viral with the multi-language social proof support of over 27 languages.
Pros
Extensive selection of social proof elements
Detailed analytics
Web push notifications
User-friendly application
Cons
Only up to 500 notifications per month with a free plan
May be expensive
All in all, Fomo is a modern social proof app for at least slightly advanced merchants. There's a free plan available, but it limits you to up to 500 notifications per month. However, other premium features are included. To go bigger, you will have to upgrade to a premium plan with a starting price of $25/month.
7. Nudgify
Specifications
Features
Social proof, urgency nudges
Nudgify goes serious about evoking an urge to buy. This social proof app for Shopify offers a variety of nudges for your customers, such as recent purchases, a live visitor counter, selling fast badges, and others.
A unique approach is the possibility of encouraging your visitors by determining the amount for free delivery and the delivery date. And if these options aren't what you want, you can add custom nudges and motivate your customers in your own way.
Pros
Great free version
Affordable
Integrates with Loox, Stamped, Instagram, PageFly, Vitals, Tidio
Easy to setup and use
Cons
No detailed analytics
The brand label gets removed with a $29/month plan
If you're looking for a way to boost your sales extra fast, then Nudgify is an option for you, even if you're only starting with your Shopify store. The provider offers a free plan that allows one to have up to 1000 notifications/month and enjoy all the features but with the branding on the page. To have more notifications and remove the brand label, you will have to go premium. Prices vary from $9 to $89/month.
8. SalesPop
Specifications
Features
Location-based social proof, analytics
Tapping into the FOMO of your visitors is crucial to reflect your site's success. This is exactly where the SalesPop social proof app can help, showing sales notifications and people browsing your store. This way, you can attract more visitors, as they wish to complete the purchase while stocks last.
With a solid array of fully customizable templates, custom colors, styles, and CSS, you can make all of your alerts in line with your store's design. And a management dashboard will help you stay on track with metrics.
Pros
Social proof elements based on geo-location
Multi-language support
Advanced CSS
Highly customizable
Cons
Lacks integrations options
Only up to 200 unique sessions/month with a free plan
Overall, SalesPop is a nice simple app for already advanced merchants to give your visitors an extra nudge to go and complete that conversion. The free plan allows for 200 unique sessions and offers all the main features. To have more unique monthly sessions, you will have to go premium. There, prices range from $29 to $129 a month, and there's a 7-day free trial too.
9. Proof Bear
Specifications
Features
Testimonials, sales notifications, pop-ups
Proof Bear offers simple, sales-focused social proof features to tap into the FOMO of your visitors and increase your profits. With sales notifications, pop-ups, add to cart notifications, and testimonials, you get several options to show your visitors that your site is busy.
With plenty of layouts and solid design freedom, you can edit these elements to reflect your site best. These elements will take the existing product images on your store and use them to build engaging designs. Plus, a powerful custom tracking dashboard lets you efficiently see how your customer engagement increases due to your tactics.
Pros
Effortless integration with other apps
Built-in custom CSS
Emails of how many customers clicked on popups
Completely free
Cons
Popups may look robotic
Weak mobile optimization
What's even more interesting – Proof Bear is free, letting you use all of these features without having to worry about low visitor view limits and expensive premium plans.
​​How we selected the top Shopify social proof apps
Testing and selecting the most valuable Shopify social proof apps required us to dig into multiple aspects that include both in-app functionality and compatibility with outside sources. Here's what we looked into:
Set of features. To pick a worthy social proof for Shopify, we thoroughly went through suites of features and looked for extras, such as widgets, pop-ups, analytics, and more.
Showcasing capabilities. A reputable social proof app should be able to present product reviews effectively. Hence, we tested each app regarding how efficiently and easily it could showcase social proofs across your store.
UGC sources. Having a variety of product reviews is essential to build a more substantial effect on social proof. That's why we picked only those Shopify apps that were versatile with sources they gathered UGC from.
Design and customization. Eye-catching Shopify stores are known for making more revenue due to a better user experience. Therefore, our selected social proof apps offer extensive selections of templates and allow personal customizations.
Ease of use. A Shopify social proof app should ease your business processes, not the way around. To ensure that, we picked applications that were seamless to install and work with.
Pricing. A service should always come with a fair price-to-quality ratio. So, we selected Shopify social proof applications that were affordable to all sizes of businesses and also ensured they either offered a free version or a free trial.
More social proof techniques to use for your store
Here are some of the most interesting social proof techniques to use for your Shopify store – helping to increase the conversion rate and growing your business.
Reviews matter. Before buying, people love to know if the product's actually worth it. Make sure you add product reviews, and they're easy to access for anyone who's interested. Read our overview of the best Shopify review apps to use.
Offer your expert advice. If you're selling something, you're an expert on that, right? Offer visitors an opportunity to text you a question: and use the received questions in order to build relevant, helpful content for others.
Site activity breeds activity. An empty store is not an invitation for purchase. If visitors browse your store and end up seeing nothing – chances are, they won't be interested. Make sure that the footprints of other visitors are seen all over your site.
Summary
Social proof apps are beneficial for any store: even the busiest websites can look completely bland and uninviting. But by using the apps on this list, you can give them an immediate glow-up. And for smaller Shopify stores, every transaction matters – a social proof app can help give them a nudge they very much require.
Apps on this list can do just that: an excellent, well-rounded Sales Pop up is a great option for most businesses, Nextsale combines with just about any Shopify marketing solution out there, and Vitals has several apps combined into one. Which option is the best for you and your store? That's for you to decide.
Curious to read more? Check out these articles: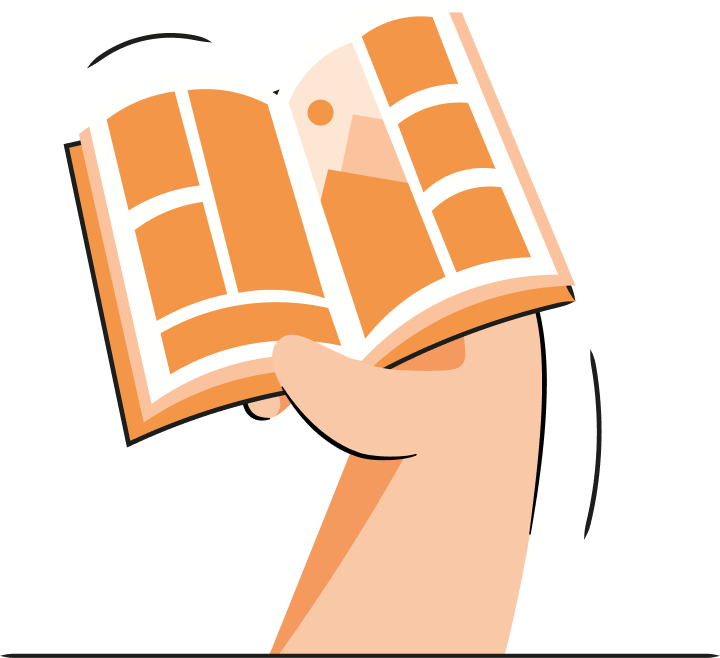 Frequently asked questions
You can add social proof to Shopify by using one of the great available social proof apps, They will add purchase notifications, product reviews, visitor counters, and more.
Nextsale offers the best all-around Shopify social proof features. It combines multiple tactics to boost your sales, such as urgency nudges, integrations with the other top Shopify apps, and more. You can either use it for free or with the paid plan, starting from $29/month.
Positive social proof influences product sales: by seeing activity and information from other users, customers are more inclined to make a purchase themselves, helping to increase your overall sales.
Product reviews play a crucial role in social proof. When potential customers see others buying and reviewing a product, they gain insight into what to expect after making a purchase. This, in turn, leads to an increase in sales.