By purchasing through the links on this page, you are giving us the opportunity to earn a commission. Your support is greatly appreciated!

Shopify page builder apps allow beginning and advanced merchants to quickly build personalized, eye-catching store pages. On the contrary, Shopify's built-in website builder is powerful yet limited, making it difficult to customize the store as you would want.

While premium Shopify themes can be compelling, the selection of free templates is limited to 9, and the customization possibilities are narrow. Meanwhile, building modern and matching store pages can be a way to boost your revenue.

Continue reading and find 9 Shopify page builders that, during our tests, excelled in functionality, ease of use, and price-to-quality ratio. We will also distinguish key benefits the page builder offers and walk you through how to choose the right app for your store.
What is a Shopify page builder app?
A Shopify page builder app offers an upgrade on the stock Shopify page builder option. It adds additional elements, extra templates, various business features, and a more flexible design workflow.
Many apps offer a drag-and-drop editor, letting you drag and drop various elements right on your website and immediately see how it will look before you publish. It's a much more beginner-friendly option – and more design-savvy users also prefer it. A Shopify page builder is an all-in-one solution that can help improve your website's design, add more features, and boost sales.
What to look for in a Shopify page builder?
When choosing a Shopify page builder, weighing your financial capabilities and considering your needs is important. Find some guiding criteria to follow below:
User-friendly page editor. Your app will be your workspace – you must be comfortable in it. Pick a Shopify page editor closest to the tools you're comfortable working on. Or give them a shot if they offer a free plan or a trial.
Suitable templates. A good template can give you a great head start. Choose a Shopify page builder with templates closest to your ideal landing page vision.
Solid sales features. Numbers don't lie – your store needs to sell. So, pick a Shopify landing page builder that will give you the tools to succeed.
Good customer support. This might be an afterthought: it won't be, if you'll end up having problems and losing clients. Choose an app that offers around-the-clock customer support. You won't regret it.
Pricing. It's always important to consider if the page builder you're about to get goes hand-in-hand with what you can afford or if the service offers an excellent price-to-quality ratio.
Best Shopify page builders: overview
Let's have a look at each Shopify page builder app in detail – and see which one's the best for you and your business.
1. PageFly
Specifications
Plans and pricing
Free to install – $199/month
Features
Drag-and-drop page builder and pre-made pages
Looking to build a page for a specific goal? A sales page, a "coming soon" page, a collection, a blog? PageFly has all that – and then some.
It's a simple solution that lets you choose your preferred type of website and have a fully custom solution published within minutes. You simply choose one of the available 9 types of pages, including product pages, and then either drag and drop the relevant elements onto a blank canvas, or pick one of the pre-made template pages.
PageFly highlights:
Flexible design options
9 template options
Intuitive drag-and-drop builder
SEO optimizations
Adapted for mobiles
PageFly's premium plans start at $24/month – but you can also try it all out with a free version – it includes access to all features, page analytics, 1 page per page type, 1 saved section, and 3 history versions.
2. EComposer Landing Page Builder
Specifications
Plans and pricing
Free – $149.99/month
Features
Speed-up tools and optimization codes
Searching for an all-in-one solution to build your Shopify store page? Look no further, as EComposer Landing Page Builder has multiple layouts and an intuitive drag-and-drop editor.
The page builder comes with unique add-ons, such as image optimizer, cross-selling, and color swatch, among others. When building the page, you will find many elements and even templates for sections.
EComposer Landing Page Builder highlights:
AI content generator
Page analytics
Global blocks
CRO Extensions
Templates for the page and sections
EComposer is one of a few page builders that with its free version allows building even 3 pages. You can also choose from over 70 free page layouts, 200 section templates, and select over 20 integrations. This and even more is available from $19/month.
3. Shogun Landing Page Builder
Specifications
Plans and pricing
Free – $499/month
Features
Massive element and feature library
Shogun is a Shopify page builder for those who want full control of their site's design. It's a killer combination for design-savvy users.
There's a massive library of unique elements, including video backgrounds, carousels, HTML, CSS code, and a very powerful, precise Shopify page editor, letting you make custom designs based on device screen sizes.
Shogun Landing Page Builder highlights:
Builds Blogs, Products, Collections, Homepage, and Landing Pages
Editable theme sections
Intuitive drag-and-drop editor
In-builder image optimization controls
Content scheduling
Shogun's free plan will give you access to some templates that you can build one page with, SEO controls, pre-styled content blocks, and the limited page editor. For more features and unlimited built pages, you can opt a paid plan that costs from $39 to $499/month.
4. GemPages Landing Page Builder
Specifications
Plans and pricing
Free – $199/month
Features
Premium themes, third-party tools
If you've previously worked with various WordPress page builders, the GemPages Landing Page Builder will be right up your street.
But of course, GemPages is more than a familiar face. It also has modern, fully-responsive templates, fully in line with today's web design stardards, as well as over 60 individual elements and over 30 third-party apps.
GemPages Landing Page Builder highlights:
AI-generated layouts
Built-in sales boosters
Builds Home, Product, Collection, FAQ, Blog Posts, and Landing Pages
Page Scheduling
SEO/ Speed Optimization
GemPages does have a free version that allows you to publish one page by selecting from 80+ CRO Templates and using various elements, integrations, as well as SEO optimizations. The premium plans start from $29 a month and give you additional themes, A/B testing tools, options for custom code, and more.
5. Automizely Page Builder
Specifications
Plans and pricing
Free – $95/month
Features
Powerful, easy-to-use editor
Automizely Shopify page builder offers templates, coded and designed by professional UX/UI experts, and optimized for the best user experience – which, in turn, means better sales.
But themes are only the starting point – Automizely editor is also quite impressive. It lets you use these templates as a starting point, giving full freedom to drag and drop individual blocks to make the site uniquely yours.
Automizely Page Builder highlights:
Built-in lazy-loading
30+ codeless page elements
Analytics dashboard
User-friendly drag-and-drop editor
Sticky add to cart widget
Automizely Page Builder is available for free or for at least $35/month. With the free version, you can build one page, use a full library of elements, and choose from basic templates. On the contrary, the paid version allows you to build 150 pages, use pro templates, and other premium features.
6. Layout Hub Easy Page Builder
Specifications
Plans and pricing
Free – $59.99/month
Features
Big library of templates
Layout Hub offers a wide variety of layouts – there are around 150 fully-custom website options already available.
This app offers its users a big, constantly-improving library, bigger than all Shopify page builders we tested. Each layout also has plenty of sections you can edit or rearrange using a built-in drag-and-drop editor.
Layout Hub Easy Page Builder highlights:
Regularly increasing number of layouts
Intuitive editor
Lazyload images
Highly customizable
Trying out Layout Hub is free – the app's free plan lets you use all premium layout options. The limits are the app's branding in your site's footer; you can build up to 3 pages; customer support is limited to only email. For more published pages, you may check a paid plan, which can cost starting from $14.99/month.
7. Zipify Pages Builder & Editor
Specifications
Plans and pricing
$67 – $138/month
Features
Sales-focused features
Zipify is a Shopify page builder optimized for one main mission – increasing your store's sales.
Speed and SEO-optimized page templates are separated into five different categories: home, blog, product, collection, and landing pages. We loved how straightforward this app was in putting a page together.
Zipify Pages Builder & Editor highlights:
Product page multi-assign
Global blocks and styles
AI-driven page editor
Split Test Campaign
Zipify offers a pretty generous free version that allows you to publish one page using fully-fledged page builder functionality, all templates, third-party integrations, and adding dynamic discounts. Yet, by paying at least $66/month, you can build more pages, using slots for articles, products, and homepages.
8. Hypervisual Page Builder
Specifications
Plans and pricing
$9.95 – $49/month
Features
Simple, design-focused editor
Hypervisual uses giant images in its templates and offers simple on-screen options on the Shopify page editor to let you quickly and easily edit the site with all custom information.
It's a simple solution, suited well for beginner users – and in our opinion, a superior approach compared to Shopify's stock minimalist design solution.
Hypervisual Page Builder:
Page content is indexed by Google
Automatically optimized images
Add-to-cart forms, embedded collections, and videos
Built-in email opt-in forms
Suitable for blog posts
Hypervisual Page Builder doesn't have a free version to use. However, what it does have is a 14-day free trial that you can use to test its paid plans. The starting price is $24/month.
9. Tapita Landing Page Builder
Specifications
Plans and pricing
Free – $59/month
Features
Blog-focused page builder with AI content generator
If you're into blogging as much as selling your products, then Tapita Landing Page Builder is for you.
This user-friendly page builder will help you get your content seamlessly with its AI-generated content from OpenAI and ChatGPT. And to make everything eye-catching, you can choose from over 100 different page layouts.
Tapita Landing Page Builder highlights:
100+ templates for the blog page, about us, age verification
Widget builder
AI-generated content from OpenAI or ChatGPT
Translation is included
SEO optimization
Tapita is a versatile solution not only for paying customers. With its free version, you can build up to 5 pages, choose from all templates and elements, as well as use SEO tools, and contact customer support via live chat. Premium plans start from only $9/month, letting publish more pages and adding the translation feature, among others.
Why should you use a page builder for Shopify?
Still not sure whether you should use a page builder for your Shopify site? Here are some of the reasons why more and more shop owners are adding one of these apps to their "must-buy" lists:
Solid editing tools. Shopify's stock builder is fine – but it's no match to custom page builders. With them, you can stop limiting yourself and try making the website truly yours.
No coding is required. This is one of the core Shopify truths – you either build your site with a template or roll your sleeves up and learn coding. Page builders offer the third way – letting you make fully custom sites with no coding knowledge required.
Better value. Shopify page builder options come with many templates included free of charge. Meanwhile, one Shopify theme can cost anywhere from $50 to $200. We don't need to point out which of the two options is better for your wallet.
Summary
There's no one best Shopify page builder for everyone – but PageFly comes very close to that title. With custom templates and elements made for various purposes, it's a great solution if you're looking to grow your website and your business.
If you're still not sure which page builder to pick, make sure to give them a shot: most of the options here come with either a free plan or a free trial you can use. See their features, try out their different and exciting page editors, and see the world beyond Shopify's stock solutions.
Other Shopify apps you might be interested in:
Curious to read more? Check out these articles: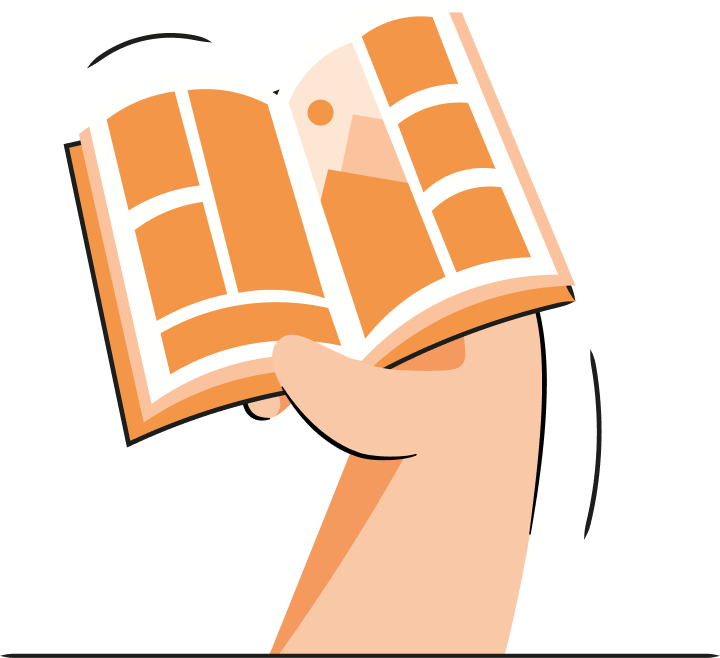 Frequently asked questions
PageFly is probably the best Shopify page builder – it offers plenty of pre-made templates for various types of pages, letting you build completely custom websites in no time. It's a great all-around solution for both beginners and advanced users.
Shopify does not offer a full drag-and-drop builder – however, there are many Shopify apps that can offer a full drag-and-drop website editing experience. Many of these apps are free as well.
Tapita Landing Page Builder is the best free Shopify page builder option, letting you build fully custom landing pages, blogs, and more without paying a single dollar.