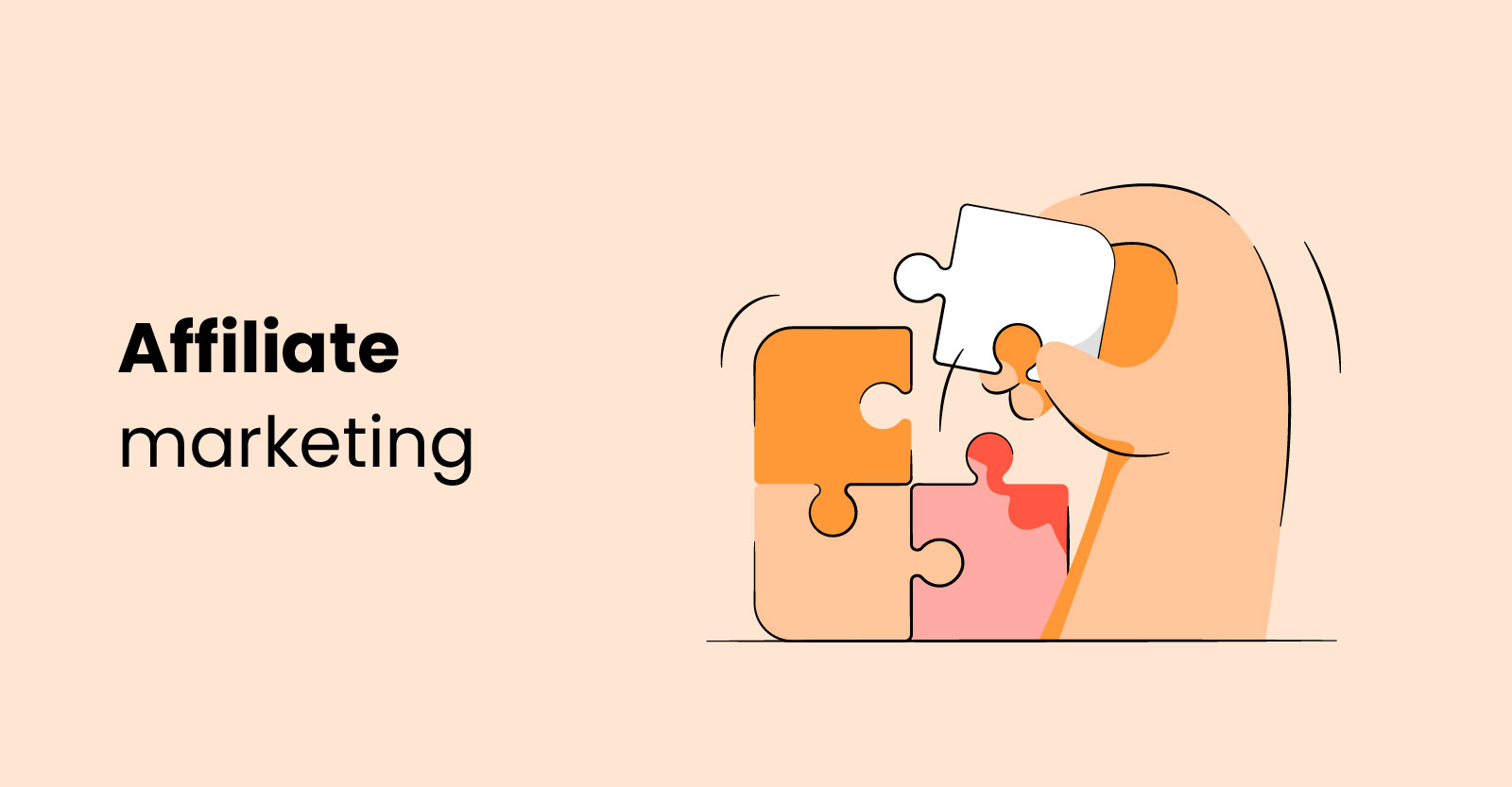 As an online business owner, you're always on the lookout for new ideas to grow your venture. Be it an online store, a consulting business or a blog that you're running on Shopify, having multiple streams of income is always a good idea. That's where affiliate marketing comes in!
Affiliate marketing has been around for a while now. Businesses, brands and individuals across various industries have leveraged the tactic to create another stream of income for themselves. But it too, has undergone a number of changes in the last few years.
In this article, we're going to quickly go over what affiliate marketing is, whether it's worth your time or not and some tips on getting started. We have also included a section on how you can use it on your Shopify store to grow your business, along with examples to take inspiration from.
Optimize your images for better reach on search engines with TinyIMG.
Install the app
What is affiliate marketing?
Affiliate marketing refers to the practice of promoting a product or service, and earning a commission on the sales that are successfully made. Simply put, it is like getting paid every time someone makes a purchase based on your recommendation.
This revenue generating tactic typically includes three parties:
The affiliate: The one who promotes the product or the service on their store or website
The merchant: The one whose products or services are being promoted by the affiliate
The audience: The ones who are targeted by the promotions made by the affiliate for the merchant
The affiliate in this case, earns a commission each time someone makes a purchase through the merchant's unique link associated with their promotions.
In turn, the merchant gets to reach a wider audience and make more sales.
And the audience gets to buy products or services that are recommended by someone they trust.
If executed right, affiliate marketing has plenty of benefits and performance-based opportunities to increase your revenue as well as your income over time.
So let's get to understanding how it works.
How does affiliate marketing work?
Affiliate marketing is considered one of the easiest ways to earn more. All you need to do, is take these five steps to get started:
Find and join an affiliate program of a merchant whose products/ services that interest you
Choose the merchant offers you'd like to promote on your Shopify store based on what your audience may find value in
Get a unique affiliate link for each merchant offer you want to promote from their program
Share those links on your blog, social media pages, or on announcement bars, pop ups, etc of your website
Collect the commission you earn anytime someone uses the link to make a purchase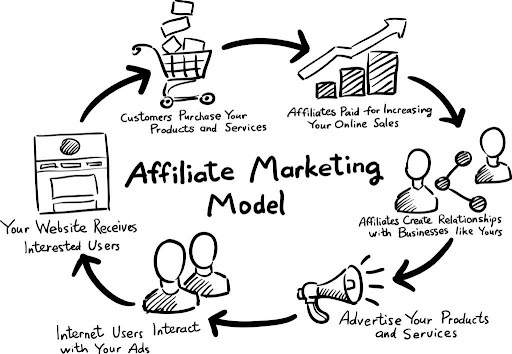 A popular example to understand how affiliate marketing works is Amazon Affiliates.
The leading e-retailer lets anyone who has a website, blog, YouTube channel or other platforms established with an audience to sign up. You can choose the products you want to promote, get a unique affiliate link and promote it the way you like.
If a sale is made through the link you share, they add the commission to your account which gets transferred to your bank account after a certain threshold.
How much can one earn with an affiliate program?
Commission rates usually vary from merchant to merchant, based on their target audience as well as the products or services they sell.
On the lower end, you'll earn about 5% from the sale you make, but in some cases, you can earn upto 50% of the sale made. The merchant typically includes this information in their affiliate program.
You will also find a few affiliate marketing programs that provide a flat rate per sale instead of offering percentage commissions.
The good thing is that you can sign up for multiple affiliate programs at a time. Just make sure that there is a clear distinction between the offers so that your audience does not feel confused, overwhelmed or spammed when you're promoting them.
What are the benefits of affiliate marketing?
Affiliate marketing offers several benefits to affiliates. Let's quickly go over some of them:
1. It's easy to get started with
All that you're required to do is get a unique link for the merchant products and service you want to promote, and handle the marketing.
So you're focusing on educating your audience about the product/ service, and promoting it using different content formats like blogs, videos, etc.
You don't have to worry about making the product or fulfilling the order. The merchant takes care of it all.
2. It's a low risk revenue-generating model
There is no cost associated with joining affiliate programs. So there is no upfront investment you need to make while getting started.
You can continue to promote a merchant for as long as you like, and stop when you feel it is not serving your goals.
Affiliate marketing is also passive income. You don't have to actively sell the product or services of the merchant.
3. It lets you grow your business without any extra help
Affiliate marketing programs are easy to not just join, but also participate actively in. You really don't need to set up a separate channel to promote your affiliate links.
Use your blog, social media or wherever you have an established audience, to promote your affiliate links. No extra effort is required!
Now we know it all sounds rosy, it is important that you get started with affiliate marketing in a strategic manner.
The first step being looking for the right affiliate program.
How to find affiliate programs
There are an endless number of businesses that have set up affiliate programs to get their products and services to reach a wider audience. So picking the right one means keeping in mind your audience, your goals and your capabilities to market the offers.
Here are some of the steps we recommend to find affiliate programs:
1. Check affiliate networks to find active programs
One of the easiest ways to find affiliate programs is to go through affiliate directories and marketplaces. You can browse these platforms based on the products or services you want to promote, or even your niche.
Here are some of the popular ones:
Alternatively, if you have a store on Shopify or offer services to Shopify merchants, you can also explore the 4200 (and growing) Shopify partners in the Shopify App Store.
Most of them have an affiliate program set up that you can become a part of.
For example, TinyIMG is a premier SEO and image optimization tool for Shopify stores. It has an affiliate program that offers you a commission on every successful conversion your recommendation gets. You can learn more about it here.
2. Check the company's website for credibility
Take a look at the merchant's official website.
It is important to ensure that you're engaging with a legitimate business. At the same time, you also need to ensure that the products and services they offer are of value to your audience.
Look at the reviews and ratings their products/ services have received over time. Be absolutely sure of what you're going to recommend to your audience.
3. Go through affiliate program details
If you find the merchant and their offering credible, start reading the fine print of their affiliate program.
Take a close look at what they expect from you, how much commission they're offering per sale, how they typically send payouts and whether they have a robust way of tracking the sales.
If you find yourself confused at any question, reach out to the merchant before signing up for the program.
4. Sign up for the affiliate program
Now if everything looks good, sign up for the affiliate program by the merchant or the company you want to engage with.
Make sure you use contact details that can be verified. You need to also ensure these details are those that you will receive communication on actively.
This is important so that you do not miss out on any important updates on the affiliate program and keep track of your progress.
PS. If you're signing up for multiple affiliate programs, it is a good practice to keep your credentials saved in one place.
Once you're all set up, it is time to start promoting the products and services from the affiliate program you signed up for.
How to promote your affiliate offer
Signing up for an affiliate program is just the first step to making money. The actual trick lies in how you promote your affiliate offers to your audience.
While most companies will give you brand assets like logos, short videos, website banner images, etc to get started with promotions, there are a few things that you need to do on your part.
If you want to turn your affiliate commissions into a steady stream of income, you need to create a concrete plan.
1. Identify and define your target audience
For each affiliate program you sign up for, remember to define the target audience you'd have to reach for it to be a success.
This information needs to include basic information like the age, gender, location, etc of the ideal customer/ user of the merchant's offer. Post which you also need to dig deeper into identifying why these people are more likely to buy the product/ service you're recommending and how you can motivate them to make the purchase - be it with the help of more images, videos, etc.
2. Shortlist the channels and the format to use for promotions
Once you know who your target audience is, start working on shortlisting the channels you will use to reach them with your affiliate offers.
This could be the social media platforms you use, the website web pages you'd want to promote the offer on and so on.
At this stage, we also recommend identifying the content formats you'd be creating for promoting these offers on those channels.
For example, if you're going to use Instagram to promote the affiliate offer, you may require creating carousels or short videos. Similarly, if you plan to use video platforms like YouTube, you might have to create how-tos or product tutorial videos.
Each format takes time and planning to create. So make sure you pick content and promotion formats that best suit your resources.
3. Create a plan for your affiliate promotions
You know your audience. You know the channels you need to promote the affiliate offers on.
And you also know the collaterals you need to create to promote them.
The next step is to create a well-documented calendar. This is essential so that you set clear timelines for yourself to create the collaterals, publish them, promote them, and track the results of your efforts.
It will also help you stay accountable!
4. Start promoting your affiliate offers
Now that you have a clear plan of action ready, it's time to get to work.
Start promoting your affiliate offers. But remember to keep track of your progress and the impact every effort is making on your commissions.
The goal is to identify what's working for you and what's not, optimizing your strategy to make your promotions better.
Not sure how to promote your affiliate offers? Well, we have some ideas for you as well to give you a headstart on this new journey! Start driving traffic to your Shopify affiliate store today.
Different ways to promote your affiliate offers
Remember, there is no one-size-fits all. We're just going to cover some of the popular ways in which you can promote affiliate offers around the merchant's products and services.
1. Create a content piece
If you have an active blog, write out an in-depth content piece or create a listicle to promote the affiliate offer subtly.
For example, if you're promoting a list of the best Shopify apps and you have signed up for TinyIMG's affiliate program, include it in a list of the ten to fifteen other apps you're including. Remember to also include a little about each of the apps you include, so that your list is more helpful.
Similarly, you can also pick a topic that your audience is interested in and will also let you subtly promote the affiliate offer. For example, you could write an article on "the importance of image optimization" to promote TinyIMG.
2. Make a product tutorial or guide
Another way to promote the affiliate offer and drive relevant, high-converting traffic to it is to create a tutorial.
Most of us make "how to" searches on a daily basis; for example, "how to optimize images for search engine optimization" or "how to click product pictures".
Identify similar search queries that are relevant to the affiliate offer you need to recommend to your audience.
You can create a quick how-to tutorial around it then. This can be in the form of a step-by-step textual guide on the blog, a screen recorded video or showing you using the product or service on video platforms like YouTube, TikTok, Vimeo and others.
The idea is to show your audience the value of the product/ service you're recommending. You need to give your audience context and it needs to appeal to their interests if you want them to convert.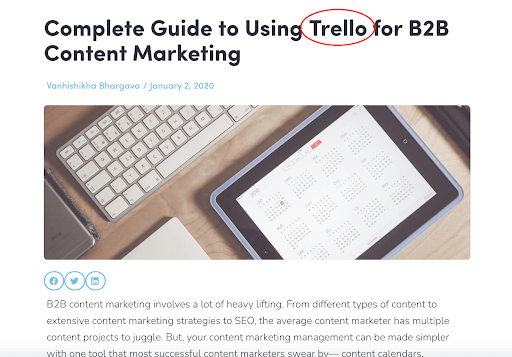 3. Send an email to your list
If you have been active at building out an email list of your audience, make the most of it.
Send out your affiliate offer along with why you're recommending it to your list. Remember to list out the value it has to offer and other collateral that will help them put it to use; for example, a quick video on how to use the product or the service.
4. Promote it on social media
If you're a micro blogger or have a good following on social media, you can promote your affiliate offer there as well.
Create multiple posts around the value of the product/ service, or your experience with it. This could be an image post, a quick video or a live session you host with your followers to introduce them to it.
The idea is to create engaging content on social media that will help you showcase the product/ service, and at the same time, not make it look like a sales pitch.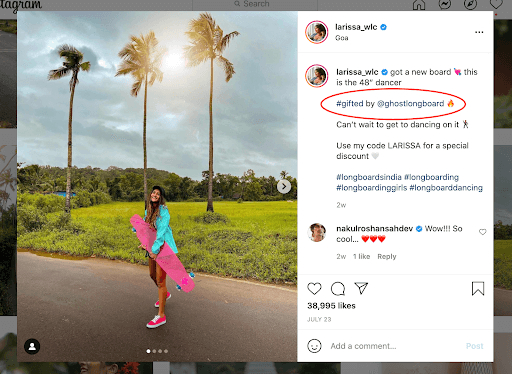 5. Add banners and buttons to your website
In case you have a website where you get a decent amount of traffic, promote your affiliate link to the visitors using promotional banners and buttons.
Just make sure you place the offers on contextual pages and in areas where they will be noticed the most.
But more importantly, make sure the banner images you add on your site do not add to the load time of your site. Keep them optimized to load faster!
Optimize your affiliate offer images for faster load times and better search discoverability.
Get TinyIMG today
6. Run paid ad campaigns on social media and search engines
If you have some budget for promoting your affiliate offers, you can also explore setting up social media and search advertising campaigns.
We recommend not targeting too broad an audience. Instead, narrow it down to people you think are more likely to be interested in the product/ service offer you're promoting.
7. Offer incentives, discounts and coupons
Everyone loves a good discount. Use common consumer psychology to appeal to your audience and drive higher conversions on your affiliate offer.
Most affiliate programs give you a custom coupon code to use in your promotions. This makes it easy for them to track the conversions you bring them.
Just make sure you position the incentive, discount or coupon in a way that your audience feels it is an add-on to the value the product/ service has to offer on its own.
Sounds doable, right?
Well, affiliate marketing is easy to get started with. But you need to make sure that you pick the right products and follow a strategic approach to promote them!
Not sure what you can be an affiliate marketer for? Let's give you some ideas.
Which product is best for affiliate marketing?
The best products for affiliate marketing change with market trends and consumer demands. If you're just starting out, look for products or services that people are actively looking for.
You want to pick those that are popular due to a seasonal trend, need, celebrity feature or similar reasons. At the same time, you also want to pick a product or service that people are also converting on or purchasing.
According to research conducted by Cloudways, based on consumer trends, here are some of the products that are sell well as affiliate offers:
Virtual Reality
Drones
3D Printers
Phone Accessories
Wireless Chargers
Home Automation
Security & Surveillance Systems
Car Vacuum Cleaners
Wearable Devices
Managed Cloud Hosting
Gym Equipment
Travel and tourism
Shapewear
Safety Apparel
Gaming
Pet-grooming
Subscription Boxes
Food Delivery Services/Coupons
Baby Care
Digital Courses and Learning Material
Office Accessories
Gardening Equipment
Kitchen Apparel and Equipment
Lighting Products
Computer Accessories
Insurance
Car Accessories
Bicycle Add-ons
Bottles and Protein Shakers
Backpacks
Think about the number of times you have seen that influencer you follow on Instagram promote the GoPro they recently got.
Yes, that is affiliate marketing and you've seen these products in one way or another, on different channels.
Similarly, if you offer services like marketing, design and web development to brands, you can also sign up on affiliate programs of softwares.
For example, if you offer Shopify store set up services to brands, you can promote TinyIMG to your customers and earn commissions on it! Sign up for the TinyIMG affiliate program here.
Ready to get started with affiliate marketing?
Earning money with affiliate marketing is a promising way to add an additional revenue stream to your business.
But it does take time to establish, and requires consistent effort to execute.
Frequently asked questions
Can you make money from affiliate marketing?
Yes, you can. It is in fact one of the easiest ways to start earning from home or even set up a store. Dropshipping stores are also an example of affiliate marketing for those who want to sell products via a storefront of their own. A lot of people take up affiliate marketing as a side-hustle to earn extra income.
How can I start affiliate marketing with no money?
The good news is that you do not need money to sign up for being an affiliate to any brand or business. You don't need to buy the products or services yourself either! All you need is a plan to reach an audience that is more likely to convert on the offer you promote. It could be an organic strategy or a paid one.
Which product is best for affiliate marketing?
The best product for affiliate marketing changes with market trends and consumer needs. Make sure you keep a tab on what consumers want using tools like Buzzfeed or Google Trends. Some of the popular affiliate products include health and wellness products, fashion and apparel, computer accessories, insurance and other items. You can also be an affiliate for services like web design, marketing, etc that are provided by other businesses.
Do I need a website to be an affiliate marketer?
No, you can even use your YouTube channel or social media pages for marketing affiliate offers. You just need a platform to reach your target audience and showcase the value of the offers.