By purchasing through the links on this page, you are giving us the opportunity to earn a commission. Your support is greatly appreciated!

Shopify apps for affiliate marketing can help you optimize your affiliate program. These apps offer task automation, metric tracking, and even affiliate network integration. With these features, you can easily earn passive income from affiliate marketing with minimal effort.

With almost a thousand affiliate apps to choose from in the Shopify app market, it can be difficult to find one for your affiliate business. So, after running in-house tests, we have selected the best 10 affiliate marketing applications for Shopify. We made sure they offered data tracking, automation features, reputable integration options, and were easy to use.

Continue reading, learn all the advantages of an affiliate app, find some of the best Shopify apps, and learn how to start your own Shopify affiliate marketing program.
Advantages of using an affiliate app
Here you will learn key advantages of using a dedicated Shopify application for affiliate marketing:
Metrics tracking. Shopify affiliate apps can provide you with an in-depth analysis of clicks, conversions, attribution, referrers, and other fundamental data.
Automation. To save loads of time, you can trust an affiliate app to automatically add affiliate links, track referrals, calculate commissions, and process payments, among other tasks.
Coupon codes. Create unique coupon codes with your affiliate ID fixed to boost your affiliate sales.
Centralized management. With these affiliate marketing apps, you can manage all links, affiliate partnerships, payouts, and more from a single dashboard.
Clean links. You can easily make neat links that don't have long and messy tails by using a third-party Shopify affiliate application.
Growth of affiliate network. Top Shopify affiliate apps will help you connect with leading affiliate networks.
Increased credibility. An affiliate program run by a dedicated application may build a more professional appearance for your Shopify store.
How we selected the top Shopify affiliate apps
To root out ineligible Shopify affiliate apps, we had to run tests regarding a set of features, overall functionality, user experience, and more criteria. Read below and find out how we selected the best affiliate apps for Shopify in detail:
Tracking capabilities. We looked for apps that offered detailed analytics of essential affiliate marketing metrics, such as clicks or conversions.
Network integration options. Continuously growing your affiliate network is important. That's why we picked apps that work with top affiliate names, like Refersion.
Automation features. The less work is left to do for you, the better. Hence, we selected affiliate apps that could automate the process of adding links, coupons, and more.
Management capabilities. The top affiliate apps for Shopify should noticeably help you optimize your processes. Therefore, we chose apps that offer informative management dashboards.
Ease of use. No additional Shopify app should burden your e-commerce experience. Considering this, we picked affiliate apps that were intuitive and suitable for both beginners and advanced users.
Price-to-quality ratio. Running an affiliate business should help you boost your income and not the way around. All our selected apps offer a fair price-to-quality ratio or even risk-free trials.
Top Shopify affiliate apps: our shortlist
We decided to keep the app list quite short in hopes that it'll be easier for you to choose the best Shopify affiliate app.
10 best Shopify apps for affiliate marketing: Overview
To help you out, we have selected the best 10 Shopify affiliate apps that were tested in terms of features, ease of use, price, and more. Find all the insights right below!
1. UpPromote
Specifications
Price
Free – $199.99/month
Features
UpPromote Marketplace, reliable tracking, powerful management
UpPromote offers an easy, few-click setup process, from building the registration form to managing the payment system. You get an opportunity to turn your customers into affiliates automatically and use UpPromote's marketplace to grow the affiliate network.
The app gives you extensive performance tracking, including affiliate links, SKUs, coupons, and emails. Detailed reports of clicks, orders, and sales are also available.
Pros
Easy setup
Precise affiliate activity tracking
Responsive customer support
Easy payout
Fraud protection
Cons
Slower growth for non-established brands
UpPromote versatility makes it suitable for either advanced or beginner players in the field. The application is available for free with features like marketing listing, fraud protection, unlimited affiliate & referral links, and analytics. However, by getting a paid plan with a starting price of $29.99/month, you get access to custom referral programs, network integrations, and many more features.
2. Referral Candy
Specifications
Features
Rewards system, marketing app integration, refer-a-friend program
Referral Candy offers an extensive refer-a-friend program that rewards every referral, creating motivation for referrals and loyalty amongst customers.
With Referral Candy, you get convenient app integrations, like email tracking with Klaviyo and MailChimp, retargeting ads with Adroll, Facebook, and Google, as well as traffic tracking with Google Analytics. The app also has a powerful dashboard that tracks referrals and sales.
Pros
Refer-a-friend program
Post-purchase popups
Branded landing pages
Google Analytics integration
14-day free trial
Cons
Limited customization options
Quite expensive for smaller shops
Referral Candy comes quite steep with its prices; hence, it's a better fit for bigger businesses. Two plans are available, either for $59 or $299 per month. The pricier subscription outshines the cheaper option giving premium support and SLAs, a dedicated account manager, and quarterly campaign review. With both plans, users get a 14-day free trial.
3. Refersion
Specifications
Features
Unlimited affiliates, individual dashboards, conversion triggers
With Refersion, you get a seamless affiliate onboarding process and a branded registration page. You also get access to the Refersion marketplace, which is free to all app users.
Refersion helps you easily track all affiliate marketing offers, be it by links, coupons, or emails. You can also create a detailed report system and personalized affiliate dashboards. Affiliates can be paid out through various different means – including PayPal, gift cards, or even offline. And before you pay, you can check out recurring reports to see where you're doing well – and what can still be improved.
Pros
Unlimited affiliate offers
Personalized dashboards
Affiliate Discovery
Easy onboarding process
Cons
A bit expensive
Issues with onboarding
Refersion is a professional Shopify affiliate marketing app for medium or large businesses. Although the provider doesn't have a free version, you can test it using a 14-day free trial. The pricing starts from $119/month and goes as high as $599/month. Yet, by paying more, you get exclusive features, such as affiliate discovery, Amazon integration, or custom reporting.
4. Automizely
Specifications
Features
Refer-a-friend program, branded rewards system, one-click setup
Automizely offers a refer-a-friend program that helps generate more traffic, save money, and boost retention rates. A branded loyalty and reward system for advocates and new referrals helps to increase repeat sales, as well as bring in new ones.
With redeemable coupon codes, custom reward programs, and beautiful pop-ups, there are a lot of interesting opportunities for growth. Automizely's loyalty program seamlessly turns customers into brand advocates. The app also has an easy setup that doesn't require you to be tech-savvy.
Pros
Refer-a-friend program
Real-time reports
Automated reward emails
Easy to set up and use
Cons
Sparse customization options
Lack of features
Being a completely free affiliate app, Automizely is a perfect solution for beginners. Of course, the set of features and customization options come limited, but if you're looking for a tool for a large business, you may contact the provider and make a custom deal.
5. RecomSale
Specifications
Features
Affiliate, referral, and ambassador programs, influencer marketing
RecomSale is excellent for effortless affiliate marketing business on Shopify. It focuses on several fields simultaneously: referral, affiliate, and ambassador programs, together with influencer marketing.
The app will help you turn social influencers and customers into affiliate partners and automatically generate affiliate links or discount codes to share on social platforms and elsewhere. Additionally, RecomSale supports multiple commission payment methods.
Pros
Completely free
Referral, ambassador, and affiliate programs
Influencer marketing
Affiliate portal for stats
Cons
Limited automation options
The app may have technical glitches
All in all, RecomSale stands out as a very intuitive application for Shopify users who have little or no experience in affiliate marketing. And the fact that it is completely free of charge makes it great to test the affiliate marketing waters in general.
6. ReferrLy
Specifications
Features
Referral program, coupons, analytics
With ReferrLy, affiliate and referral marketing on Shopify isn't complicated nor expensive. The application automatically creates referral coupons, links, and discount pop-ups for your affiliates. Along the side, ReferrLy is great for beginners, as it has a seamless onboarding.
Another selling point of this provider includes analytics for each of its plans, so you won't have to follow additional metrics to continue improving your affiliate business. Plus, you will have the ability to set commission rules for affiliates, products, collections, achievements, and more.
Pros
Beginner-friendly service
Generous free plan
Helps run referral programs
Has an affiliate management dashboard
Cons
Lacks extra features
Limited customization
ReferrLy outrivals the majority of affiliate apps on Shopify due to its price-to-quality ratio. The provider offers you a free plan, which covers unlimited affiliates and orders, an affiliate portal, as well as analytics. Meanwhile, its starting price is as little as $5/month, and for this low, you are getting marketing assets, referral pop-ups, and discount coupons, among other benefits.
7. BixGrow
Specifications
Features
Tracking system, referral program
If you're searching for a budget-friendly Shopify affiliate marketing app, then look no further, as BixGrow offers an excellent price-to-quality ratio. The app comes with an extensive set of marketing features.
With it, you can track referral orders by coupons and links, create customized affiliate portals, auto-generate coupons, and much more. Not to mention that BixGrox includes fraud protection and secures affiliate links.
Pros
Generous free version
Integrates with Klaviyo and direct mail
Tracks referral orders
Unlimited referred revenue quota for paid users
Cons
No keyword tracking
Smaller affiliate network
BixGrow is a great match for users who have no or a little experience in Shopify affiliate marketing. The app has both free and paid plans. The free version allows you to make up to $1000 of monthly referral revenue, create and track unlimited links/coupons, work with up to 30 affiliates, start a referral program, and more. Nevertheless, by paying at least $5/month, you can make unlimited monthly referral revenue, programs, and coupons, as well as work with unlimited affiliates.
8. Rise.ai
Specifications
Price
$19.99 – $599.99/month
Features
Loyalty program, bulk gift cards, one-click checkout
With Rise.ai, you can start a loyalty program that helps to increase membership and LTV. By using advanced Credit, Loyalty points, and discounts, you can incentivize referrals and reward your customers. It also allows you to manage rewards, cash back, and loyalty cards easily.
A fully customized loyalty program will be excellent for businesses that know exactly what they want. Personalized rewards give you an additional level of control and let you run your business your own way. Additionally, you can schedule and send gift cards one by one or in bulk.
Pros
Scheduled gift cards
Loyalty program
Returns and refunds
Cons
Some functionality is not intuitive for beginners
Bulk request has to be manually approved
Rise.ai requires advanced knowledge in the affiliate marketing field, and it has no free version, so we wouldn't choose it as a beginning user. But you can still check it out using a 7-day free trial. If you like it, the pricing starts from $19.99/month. The priciest plan of $599.99/month stands out with 12,000 Monthly total store orders included, multi-store gift cards, and white labeling features.
9. Snowball
Specifications
Price
$99 – $499.99/month
Features
Affiliate, referral, and influencer programs, safelinks
Snowball is one of the major players in the Shopify affiliate marketing applications list. The provider follows a unique approach by generating affiliate coupon codes and preparing social posts for each customer without question.
The application is also customizable, allowing you to polish the Thank You page to match it with the overall voice of your brand. And to extend its functionality even more, Snowball integrates with the top services, such as Klaviyo, Tremendous, Zapier, Postscript, PageFly, and Knocommerce.
Pros
Influencers management
Automatic coupon codes for each customer
700+ payout options
Cons
Pricier than most affiliate apps on Shopify
Limited reporting
Snowball is mainly used by medium or large businesses, as with the starting price of $99 per month, the app is simply a no-go for a Shopify startup. There are two subscription plans overall, and the pricier one of $499/month allows you to run up to 8 more programs, there are no commission fees, you can customize the dashboard, and more. To test the app first, you can use a 30-day free trial.
10. Affiliatly
Specifications
Features
Affiliate programs, referral tracking
Without glitter, Affiliatly does everything it says without unexpected performance drops. The application requires no coding for Shopify integration, and the further experience is just as great. A personal dashboard will help you manage your affiliate business from a single place.
Affiliatly helps you stay on track with your progress by offering in-app analytics of affiliates' performance. Moreover, you can build an individual commission structure for each affiliate separately.
Pros
Affordable pricing
No commission fees
Intuitive affiliate dashboard with analytics
Cons
Works only on the web
Possible issues with affiliate networking
Although this app may seem flexible and functional enough, it's not the top option for larger businesses. But even though it doesn't have a free version, it makes a suitable solution for beginners or medium companies. The starting price is $16/month, and with each subscription option, you get all the features. What differs is the number of active affiliates, which is from 50 to unlimited.
7-step guide to launch your Shopify affiliate marketing
Reading about rewarding experiences with affiliate marketing can make you feel very tempted and excited to jump right into it. I don't want to diminish your enthusiasm, but before delving into your Shopify affiliate app of choice with full force, you should first build your strategy base.
But where do you start? For starters, follow this step-by-step guide:
Decide on what kind of affiliate commissions you want to offer (discounts, coupons, or something else).
Set up your budget range.
Think of what features you need in an app.
Read customer reviews (My tip: make sure to look at lower start reviews too).
Set up your communication strategy (automated emails, personalized emails, etc.).
Recruit your affiliate partners through the affiliate marketing app and find affiliates on their owned networks.
Track performances, sales, referral links, and everything else using provided dashboards.
Conclusion
Affiliate marketing is one of the most effective ways to drive sales and traffic to your website without doing too much work. And a good way to track your affiliate marketing progress is through a dedicated app.
Following our test results, UpPromote is the best Shopify affiliate app as of today, as it offers a versatile list of features, including multi-level marketing tools.
But whichever Shopify affiliate app you decide to go for, make sure it meets your needs. Be sure to thoroughly study the pricing, features and read the reviews (especially those with lower stars). For a beginner business, start with affiliate apps that offer free plans. Even those with 14-day free trials are a great way to see whether app functionality is enough for you.
Curious to read more? Check out these articles: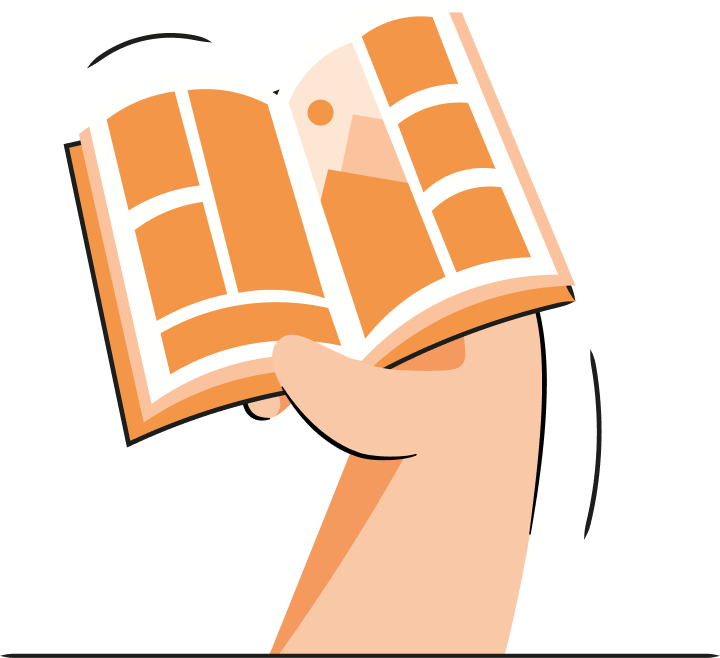 Frequently asked questions
Yes, you can manage your affiliate partners and find new ones using affiliate program apps on Shopify. Amongst the favorites are UpPromote, Referral Candy, and Refersion.
Here's how to get started with affiliate marketing on Shopify:
Choose the best Shopify affiliate app by checking out reviews, features, ratings, and pricing.
Go to your chosen app's Shopify page.
Click "Add app".
Start managing your affiliate partners.
No, Shopify does not charge you for joining an affiliate program. However, if you are considering getting a dedicated Shopify affiliate app, then there will be additional costs unless you use a free application, like Automizely.
Automizely is the best free affiliate application for Shopify. With it, you can set up a refer-a-friend program as well as a branded rewards system. Plus, the application is straightforward to use, making it a great option for beginning users.