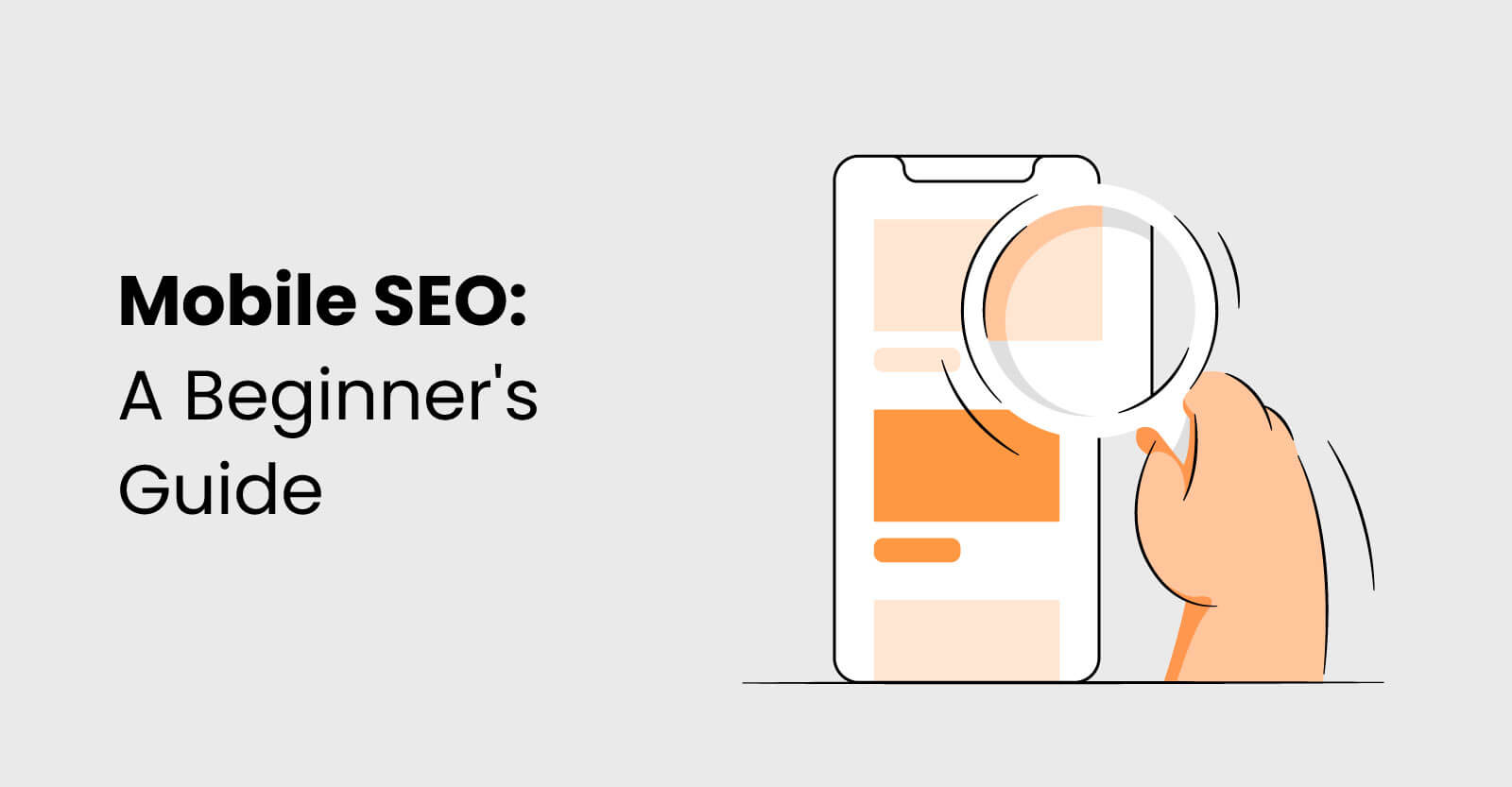 When it comes to an online business, understanding some of the concepts behind it can bring massive results. SEO for mobile is one of those things.
As of today, so many people use their mobile devices for almost any and every purpose. That includes reading the news, scrolling social media accounts, and, of course, online shopping.
Unsurprisingly, the global pandemic increased the usage of mobile devices. For instance, an average adult in the US spends around 23 additional minutes per day scrolling their smartphone.
Therefore, it's about time you take the personal responsibility and put the effort to learn all there is to know on the topic.
In fact, getting a grip on how to use mobile SEO properly can help you find new clients and ensure they are content on your eshop enough to buy some of your products.
In this article, we'll guide you through the fundamental concepts of SEO for mobile devices. We'll share why it is so important and, above all, how to check if your e-shop is SEO-friendly.
Without further ado, let's get into the topic.
What is mobile SEO?
Let's start with the basics.
SEO stands for search engine optimization, which aims to increase both quality and quantity to the traffic of one's website through various search engines (think of Google, Bing, or Yahoo!). In this case, we are talking about organic search engine results.
SEO usually means using different tools and techniques to optimize your website's content (articles, product descriptions, you name it) so it's ranking better in the search engine results pages (SERPs).
Adding ''mobile'' only means that you are working on improving SEO on mobile devices.
Therefore, mobile SEO is websites' search engine optimization paired with superb mobile-friendliness, both of which are aimed to help a website rank higher in SERPs.
Of course, that's easier said than done, but we will get into the specific tips and tricks (e.g., optimizing your images for mobile devices) in no time.
According to Statista, mobile organic search engine visits in the US alone have been rapidly increasing over the last 10 years.
But before that let's quickly overview a concept that is called m-commerce.
The rise of M-Commerce
Increasing usage of mobile devices for online shopping coined the new term - m-commerce. As the name suggests, m-commerce means purchasing products online via your smartphone.
As so many of us carry our mobile devices everywhere we go to, it only makes sense to purchase our needed and wanted items through m-commerce. Usually, it's both faster and more convenient.
That said, let's look at how mobile SEO practices and techniques can help you in improving and scaling your e-business.
Why Is Mobile SEO Important?
Understanding the concept is one thing, but knowing how to use it to your advantage, is another.
Simply put, proper understanding and usage of mobile SEO can increase your sales, improve your brand awareness, and overall maximize the number of people visiting your online shop every single day.
By implementing the best SEO practices, you will:
reach your ideal customers
provide them with the best user experience on your website and/or e-shop
increase your sales.
Therefore, it only makes sense that together with improving the products you are offering to the clients, you should also work on improving your e-shop. And implementing SEO techniques will help you do that.
Google guidelines for mobile SEO
Even though at the beginning we mentioned various search engines, the truth of the matter is that Google is the one we are going to discuss the most in this article.
As of now, Google is the most widely used search engine for both mobile and desktop. Let's see some of the most important aspects related to mobile SEO.
Google's Mobile-First Index.

It means that

in terms of indexing and ranking, Google primarily uses the smartphone's version of the website's content

. It is important to note that this was not always like that. Earlier, the desktop version was used, given that it was more relevant back in the day.

Making your website mobile-friendly is key

. In this case, you have to make sure that your content loads perfectly on both desktop and mobile. Moreover, ensuring a superb user experience is key.
Understanding Google's reasoning on mobile SEO, let's see how to check if your website is mobile-friendly.
How to check if your site is mobile-friendly?
To see if your online shop is mobile-friendly, use one of the testing tools mentioned below:
If something doesn't make sense now, no worries. We will discuss things like page speed or bounce rate shortly.
Mobile SEO Best Practices
Now that you've learned some of the basics behind mobile SEO, it's time to put everything into practice.
In this section, we will discuss some of the key steps of achieving the ultimate mobile SEO.
Optimized titles and meta descriptions
Let's start with a simple but often overlooked step - optimizing your meta titles and descriptions. Completing this step will only take a couple of minutes, but it will help you go a long way.
Adequately filled-in data will help the users from search engines know what to expect on your website and click quickly to see what it is that you have to offer.
Here are some things to remember when optimizing the metadata for your website:
Make sure your meta title is no longer than 60 characters
Make sure your meta description is no longer than 160 characters
When it comes to the meta description, keep it short and to the point. Try to pick the most important message and convey it in a most intriguing way.
That way, the search engine users will know what to expect, and if the message is interesting enough, they'll click on it to visit your website.

One thing is to remember, though, is that sometimes in the search results, Google chooses to show random sentences from your article.
A general tip here - make sure your sentences are as relevant and valuable as possible. Hence, if even your metadata won't be chosen, users will still get a decent image of what you have to say.
3. Use your main keyword at the beginning of the meta title and meta description.
Not much to say on this one; just try your best to include your focus keyword as quickly as possible.
4. Include a powerful call-to-action (CTA).
If you want users to visit your website, say it. If you need them to buy your products, ask them. A powerful CTA will go a long way in encouraging users to click on your website's link.

Optimize images for mobile devices
Optimized images for mobile is key. Nobody likes images that load for forever or turn out to be of terrible quality. Hence, make sure that is not something a user will find on your website.
Some of the steps you should follow to have optimized images for mobile devices:
Resize your images

.

Choose the most suitable image format

. If your images are colorful, use JPEG. If they are not, PNG will do its job just fine.

Use relevant file names

. Shortly describe what the picture is all about — no need to go into details. Make the names short and sweet.

Use ALT tags

. It will help Google and other search engines to index your image content accurately.

Where needed, include captions

. This step will be particularly useful if you are providing screenshots with instructions. Captions will help users to understand the image's content better.

Check the website's speed

. We've already mentioned PageSpeed Insights on Google. Make sure you use the tool to check if your images don't make your website slow.
To optimize your images, we highly recommend you use the TinyIMG tool. With it, you'll be able to optimize all the needed images in no time.
User experience
Speaking about user experience (UX), it's one of the key factors that make or break your website.
If a user gets a positive experience on your website, he or she will likely buy from you. Hence, it is your most important task to make sure the person would find everything that's needed on your website and will do so quickly and comfortably.
If we had to summarize making the user experience as mobile SEO-friendly as possible, that would be focusing all your effort on your website's visitors.
Before you write and publish an article, complete keyword research

. The better you'll do at this, the more relevant users you will receive to your website.

Identify your ideal visitor, and speak their language

. If you're aiming at corporate workers, make sure your style and tone are formal and concise. If you're looking forward to attracting young, startup-mindset visitors, be more casual, and make sure to include one or two relevant jokes. They'll love it.

Optimize URLs. Nobody likes long URLs. Hence, make sure yours are short and relevant.
Perfect website's navigation. Make sure that browsing your website is easy and intuitive. Users will love it.
Optimize your content

. The biggest mistake you can make when completing an article is leaving it as it is forever. What you should do instead is revisiting your articles constantly and updating them so they are engaging, relevant, and valuable to your readers.

Go the extra mile.

When it comes to the user experience, think of what could make your ideal customer happy. For instance, try tweaking your website for special events or celebrations. Here's the

guide on how to do that for Halloween

. Trust us, your customers will be impressed!
Responsive design
At its core, responsive design is changing the format of your images and copy on the website, so it is well presented on different platforms or devices.
Think of it that way - your website should look just as good on your mobile device as on your tablet or desktop.
Responsive design is strongly related to the user experience that we have just discussed. In this case, it's only worth repeating - when creating and optimizing your website, make sure it is as intuitive as possible.
Page speed
Page speed is one of the key factors that help the site's visitor to decide whether to stay or leave your page. Therefore, do your best to implement the needed practices to make your page speed as fast as possible.
The faster your page is, the more likely that Google would rank it higher. The higher you rank, the more visitors you are likely to get.
So how do you measure how fast your page is?
1. You can test your page's speed. To do so, go to PageSpeed Insights on Google or use similar tools.

2. Use Google search Console to see core web vitals. Put it simply, it's a place where you could see different factors that are included into Google's page experience score.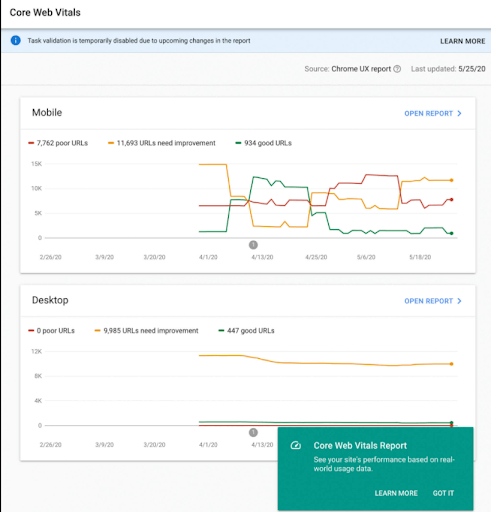 The results will give you a better idea of how you stand in terms of your page speed.
The interesting thing is that there is no specific number on how fast your page should be. The general rule is that your page should be fast enough for users to enjoy their experience.
Structured data
Put it simply; structured data is any data that is organized.
For example, if on your phone you have an endless note list of the upcoming appointments, you can organize them in the following groups: business, medical, acquaintance, self-care, etc.
In the SEO case, structured data works as a markup of the information about the website and its content.
Key things to remember about structured data in mobile SEO:
The widely-used format for marking up the structured data on a website is JSON-LD.

With it, you'll achieve clean and structured code, and it will be a huge life-savior when editing manually.

Snippets and cards

. In them, you can include additional articles, product descriptions, customer reviews, ratings of your products or services, etc.

Social cards

. Include the links to your social media profiles to get more visitors.
We could write a book on structured data in mobile SEO, but all you have to remember is to deal with the basics.
Mobile SEO tips for your e-commerce websites
In this section, we will briefly look at some of the quick and practical steps you can take to improve mobile SEO on the most common website builders out there.
We will share both tips and some handy tools.
Shopify based e-shop
For your Shopify-based website, make sure to provide great page structure and perfectly optimized images.
To do that, we offer trying TinyIMG out. With it, you'll:
optimize your images
fix any broken links on your e-shop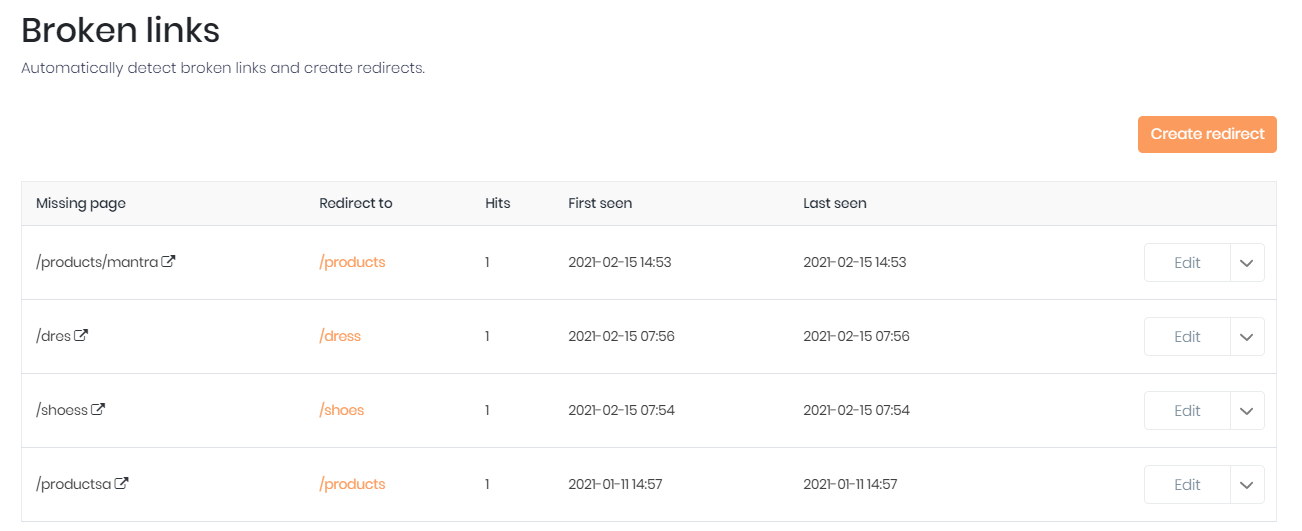 handle tedious tasks (like ALT images or product descriptions) in no time.
WordPress based e-shop
When it comes to the WordPress-based e-shop, your main challenge will be providing superb structure and excellent speeds.
To achieve that, use handy tools like:
Yoast
Cloudflare
PageSpeed Insights by Google
Page Load Time extension for Chrome
Wix or Squarespace-based e-shop
Wix and Squarespace make life easier for those who have never created any website before. With these website builders, you'll get templates and basics guidelines.
Even though you won't have as much customization and freedom as with Shopify or WordPress, these website builders will work fine for beginners.
To take the most advantage:
Get PageSpeed Insights by Google, and improve your website's speed
Optimize your images
Make sure your meta titles and descriptions are in place.
Mobile SEO to gain competitive advantage
To understand and successfully implement mobile SEO practices could mean gaining a competitive advantage in any market you currently are in. If you are someone who strives to be an A-player in the field, taking the time and putting effort into mobile SEO is key.
The good news is that only a handful of creators take mobile SEO seriously and fulfill all the needed tasks.
Some key things to remember:
Optimize your meta titles and descriptions.
Ensure superb user experience.
Perfect your website's responsive design.
Improve your website's speed.
Implement structured data to your website.
Optimize images for mobile devices.
Without a shadow of a doubt, completing these steps will help you gain a competitive advantage in the market and achieve a website with complete mobile SEO-friendliness.
Frequently asked questions
What is mobile SEO?
Mobile SEO is your regular SEO (search engine optimization) but one that is dedicated to your mobile device.
How do I optimize my website for mobile?
To optimize your website for mobile: optimize your meta titles and descriptions; ensure the best user experience and functioning responsive design; increase your website's speed; implement structured data to your website, make sure your images are optimized for mobile devices.
Does a mobile-friendly page affect overall SEO?
The short answer is - yes. Mobile-friendly page ranks higher in SERPs, and increases your chances of being discovered by potential clients.