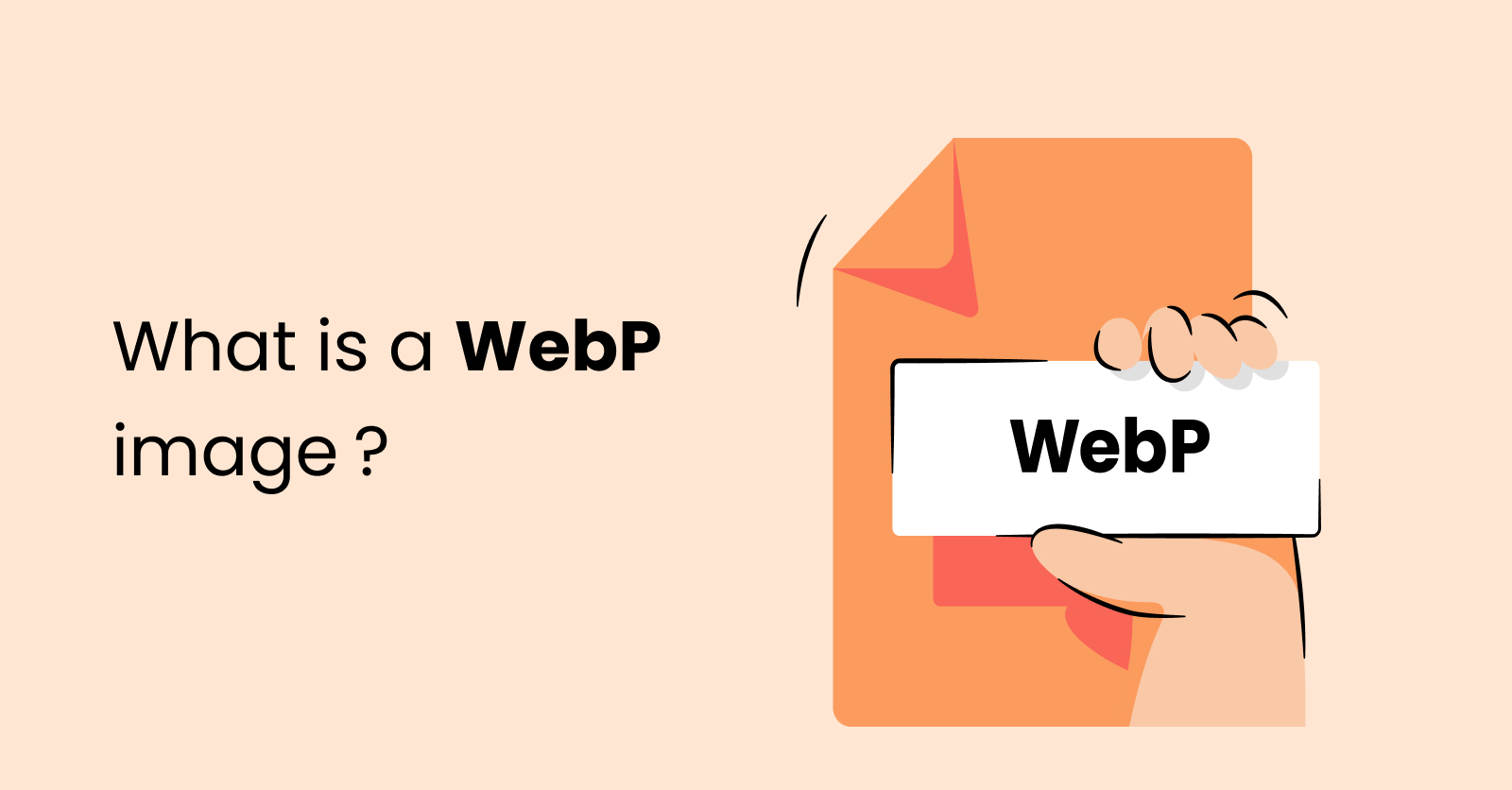 The number one thing an online shopper seeks while making a purchase are product images. It is the only way for them to know more about how the product looks and what it may feel like. But when these very images don't load well, it ruins the entire shopping experience for the same store visitors. Imagine having to view pixelated images when making a purchase. This is where WebP images come in.
WebP Image is a modern image format that provides superior lossless and lossy compression for images on the web. Using WebP, webmasters and web developers can create smaller, richer images that make the web faster. WebP lossless images are 26% smaller in size compared to PNGs.
Shopify image optimization apps like TinyIMG allow you to set up WebP images on your Shopify store and make them perform better by compressing their size, adding meta and ALT tags, and making your Shopify store lightning-fast and search-friendly.
Let's look at why WebP images are the ideal image format for your Shopify store and how you can set them up.
Pros and Cons Of Using WebP
As a new format, WebP images are not widely adopted by website owners. However, due to its advantages, WebP images should definitely be considered for your Shopify store. We've listed a few pros and cons, showing you why it's worth using WebP images along with any restrictions and challenges you may face while using this image format.
Here are a few advantages and disadvantages to using WebP images:
+ Pros
Smaller file size

. The biggest advantage to using WebP images is its lightweight file size.

WebP images are 26% smaller than PNGs and 25-34% smaller than JPEGs

, making them the smallest image formats. This is perfect for Shopify stores due to the volume of images you need to add as product images.

High Image quality

. The image quality with a WebP image remains the same and even improves as compared to JPEG and PNG images, despite the small file sizes.

Supports transparency

. Lossless WebP supports transparency at a cost of just 22% additional bytes. This is perfect for logos, as non-rectangular images for the web, or when you need to display multiple images adjacent to each other.

Smoother color gradations

. With WebP images, color gradations are much more seamless since the image data is richer than image formats like JPEGs and PNGs.
- Cons
Weak browser support

. Not all browsers support WebP images 100%. While the images open in all browsers, the support is fairly weak. WebP images work seamlessly on Chrome and Opera, but might break on browsers like Firefox, Edge and Safari. This means that not all your Shopify store visitors will enjoy the benefits of WebP images.

Poor exporting interface

. It's hard to export and save WebP images and the process of converting this image format is slightly tedious. However, there are a few conversion tools that make the process easy:




TinyIMG - Shopify image optimization app with features like auto-optimization, SEO and page speed audit, SEO metadata optimization, one-click JSON LD metadata, broken link detection and redirection, editable ALT text and filenames, and a

powerful image converter

. Also available on the web.

TinyJPG - A powerful WordPress plugin for image optimization and conversion, with features like background optimization, progressive JPEG encoding, compression of animated PNG, retina 2x compatibility and auto translation of color profiles
Shopify WebP Image Compression
In 2019, Shopify started to support WebP images, allowing you to save over 30% in file size over traditional file formats like PNG and JPEG. What's more, TinyIMG - Shopify image optimization app allows you to set up lightweight WebP images on your Shopify store. This way, you can set up lightweight images and shorten load times on your Shopify store.
TinyIMG automatically compresses the size of your images resulting in smaller WebP images server by Shopify, generates alt tags and filenames for them at the same time too. The app then uploads the optimized versions to your Shopify store.
Set up WebP images to make your store load faster
Try it now
Benefits of Using WebP Image for Shopify Store
For Shopify stores specifically, WebP images provide a specific advantage. They allow you to upload as many images as you want to your backend, keeping your website fast and helping you climb search rankings. Here are 3 key benefits to using WebP images for your Shopify store.
1. Allows you to upload a large volume of photos without impacting speed
Shopify stores need to upload a lot of images for the various products they have listed. Each product requires 3 to 7 images, depending on the merchant's preference. Unfortunately, high-quality images tend to have large file sizes, slowing down your Shopify store.
With WebP images, you don't have to worry about your uploaded images taking up too much space and impacting your page speed. Instead, your images will be of high-quality yet lightweight!
Read how TinyIMG saved 311.6 MB of space by optimizing 860 images.
2. Faster page speeds
With smaller image file sizes, your website speed will increase, ensuring that shoppers can see your storefront content within seconds of landing on your Shopify store. You'll see fewer drop-offs and higher engagement rates.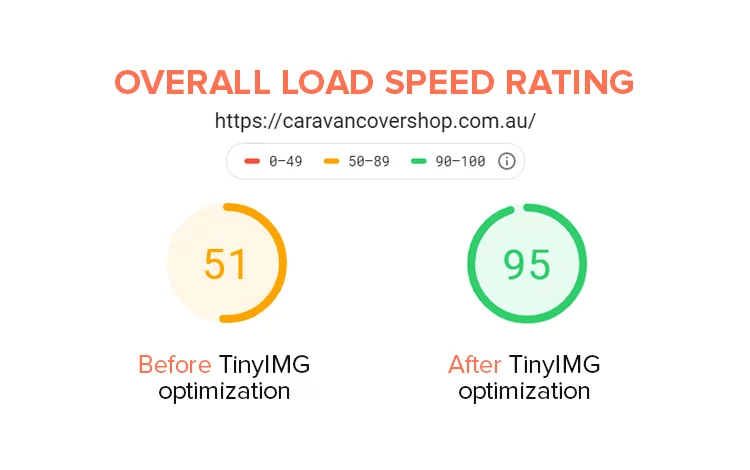 3. Better search engine ranking
With faster page speeds due to WebP images, Google's web crawlers will start favoring your Shopify store and start showing your pages within relevant searches, helping you rank higher on search engines.
How the TinyIMG Image Converter Works
If you're looking for a solution to set up WebP images for your Shopify store, you can use TinyIMG's free online WebP image converter. With this, you can directly upload files of different image formats and convert them to WebP, reducing the file size without impacting quality.
Besides converting your images to WebP, TinyIMG can optimize your images, add meta and ALT tags, identify SEO problems, and help your Shopify store rank better on search engines.
Here's everything that TinyIMG helps your Shopify store with:
Image optimizer:

optimize and upload these high-quality, small size images to your Shopify store

Auto-optimization:

Automatically optimizing your images when they are uploaded to your store.

SEO and page speed store audit:

Generates reports on the store's page speed and SEO and suggests fixes.

Metadata optimization:

Pinpoints issues with your store's metadata and suggests better meta titles and descriptions to improve search ranking.

JSON LD metadata:

Delivers easily indexable content to search crawlers like Googlebot.

Broken link detection and redirection:

Automatically detect and redirect users from broken links to working pages.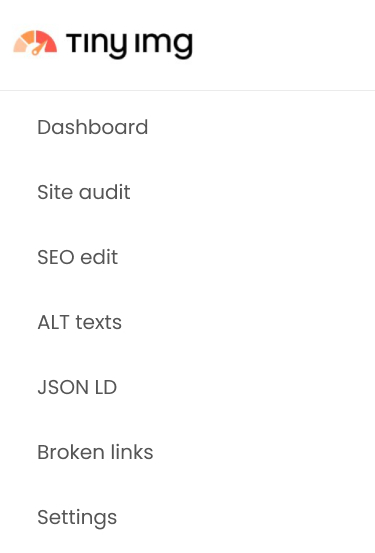 Looking for a solution to convert and optimize your store images?
Get started now
Set up WebP images on your Shopify store with TinyIMG!
WebP images are the ideal image formats for Shopify stores, especially due to the storage that images take up due to the numerous product pages you need to upload. WebP images are small in size, rich, high-quality, ensuring faster website speed.
It's crucial for merchants to stay updated about the ideal image formats and identify which ones can help them increase their search ranking. You need a Shopify solution made to help you optimize your Shopify images to keep your website fast and search-friendly.
Also read: Shopify image optimization - why it's important
TinyIMG helps you keep your website updated, optimizing your images automatically and helping you identify problem areas like broken links and ALT-tags to boost your Shopify store SEO.