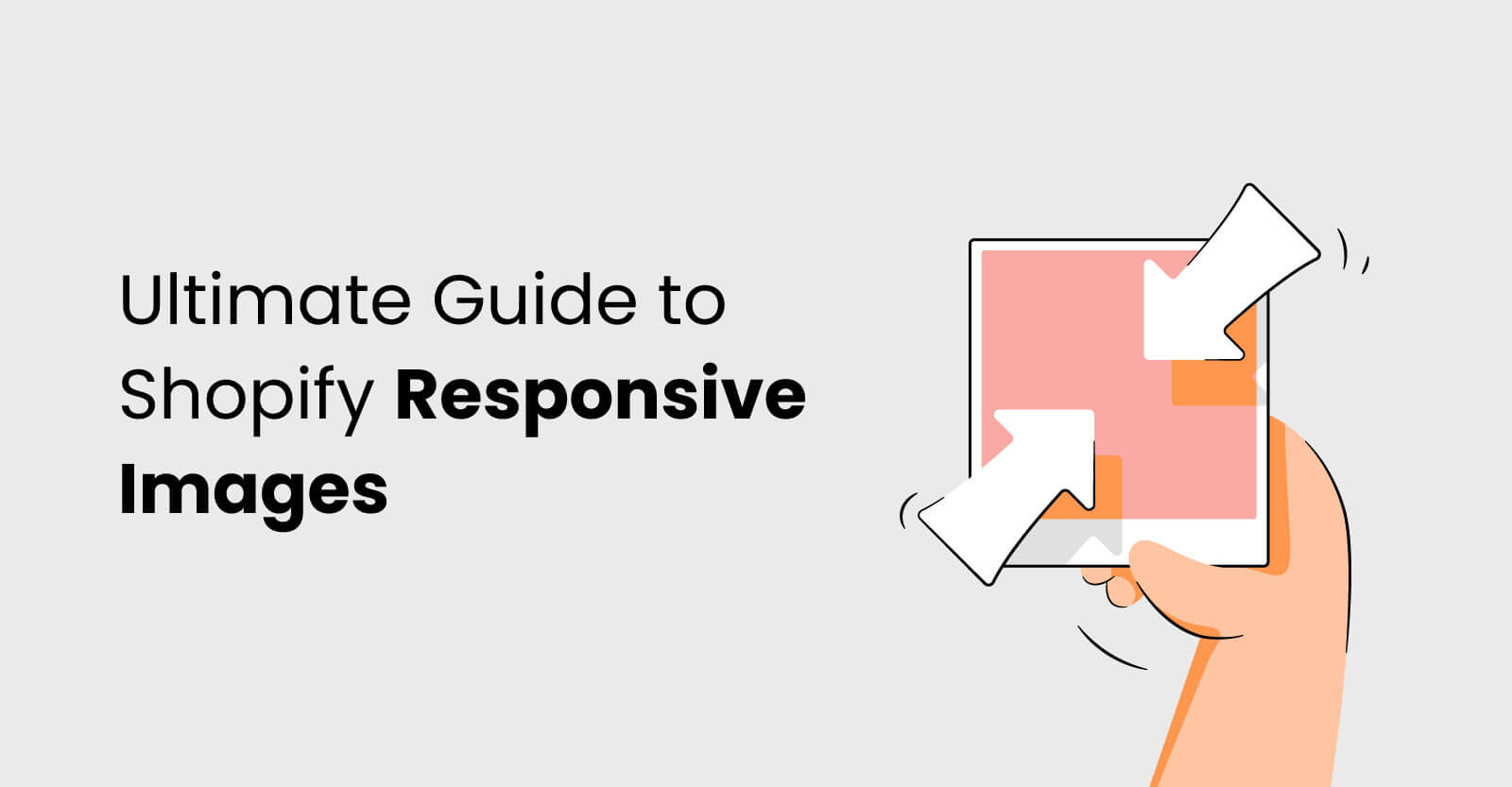 By purchasing through the links on this page, you are giving us the opportunity to earn a commission. Your support is greatly appreciated!

Providing your shoppers with a great on-site experience will keep them engaged and motivated to keep buying from you. That could be done by having a fast and lightweight Shopify store. But most importantly, you must ensure that your product images are responsive to all electronic devices your customers use.

There are some benefits that responsive images can offer. For instance, it allows you to set up images that adapt to the shopper's device. It adds to your Shopify store mobile optimization and provides a positive customer experience.

We want to help you to get a better understanding of Shopify responsive images. That's why we will dive into what Shopify responsive images are, the importance of making your images responsive, and how you can set up optimized images on your Shopify store.
What is a responsive image?
Responsive images are images that work well on all screen devices with widely differing screen sizes, resolutions, and other such features
These images are set up with a set minimum size range and automatically resized based on the device they are being viewed on. This has a massive impact on your user experience, ensuring that your webpage doesn't break from an unoptimized and rigidly set image dimension.
How do Shopify responsive images work?
Responsive images automatically adjust to fit the size of the screen, providing a better experience for shoppers across different devices and loading quickly.
Let's say that you've set up an image with a specific dimension on your Shopify product page. Now, since you've added this image to your page by viewing and testing it on desktop, chances are that shoppers on mobile may not have a pleasant experience. They may find the image to be too small or have a hard time looking at the details.
However, if you've made your images responsive, these images would load to adapt to the device the shopper is using. Responsive images adjust the screen size, enhancing the shopper's experience.
Best scale and size for image responsiveness
The size and scale of your images depend on the shopper's device. For the best results, upload the highest quality image you have within the 20MB or 20-megapixel limit but at 72dpi.
To ensure that good image resolution doesn't impact your site speed, use TinyIMG to auto-optimize your images and keep your resolution intact.
Best image scale for mobile
The best image resolution for most mobiles is 640 by 320 pixels. Although you should ideally maintain the dimensions of the original image or it will be distorted.
In terms of best practices for your image sizing, the average JPG is 29KB and the average PNG is 16KB. These sizes are recommended to ensure that you have optimized images for mobile devices.
Best image scale for desktop
Since your images will open within a full-screen (unlike smaller smartphone screens), size your images at 1500 pixels and leave the other dimension value to be automatically generated.
Benefits of setting up responsive images on a Shopify theme
There are many benefits that responsive images can offer you. We have prepared a list of key factors that should make your mind upon implementing this method:
1. Enhanced speed
Responsive images will reduce customers' time to wait for the page to load. The smaller the screen, the less time it will take to load the webpage.
The same logic applies to the image file sizes, which means that the file size may significantly influence your Shopify website's speed.
At first sight, this may not seem like such a big deal. Yet, from the customer's perspective, loading speed is one of the key considerations voiced by online users. According to Google, websites that load slowly experience a 20% decrease in traffic per additional second of waiting time.
Of course, more than 50% of a website's content consists of various pictures for the most part. However, if you are struggling with improving the website's loading time, you need to reduce its image file size before making them responsive.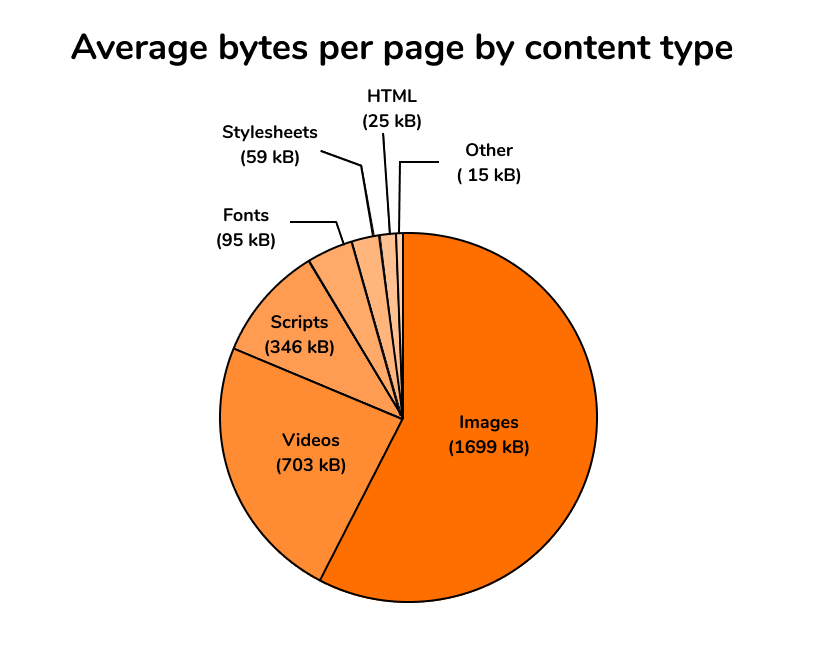 2. Improve your search engine ranking
Google's algorithm uses factors like site's speed and users' interaction with your store to rank different websites. Your image sizes would, in turn, affect your search position. Google would end up moving your Shopify store lower on search results, even if your site has been well-optimized for the keywords that users have typed in.
Consequently, you would lose potential customers and miss out on the opportunity to be more visible on Google, the one place where you could capture organic visits easily.
3. Optimal UX experience
Responsive images are vital in front-end development. It enables both merchants and marketers to provide the best experience to online users.
It's possible due to the ability to have your images supported by all kinds of screen devices. In turn, it gives you a chance to offer a multi-device experience. Customers will be able to access the website that looks similar no matter the device used to access it. This can help to produce brand credibility and trust, eventually leading to more conversions.
The best image size for Shopify is 2048 x 2048 pixels. This ensures that the image is big enough to view and look at closely but not too large that it affects the page load speed.
Read the complete step-by-step guide on how to optimize images on your Shopify store.
4. Increased e-commerce conversions
Responsive images are essential for those running their Shopify websites. Especially now as more and more customers are making their e-commerce transactions on their smartphones.
Although, you need to remember that online users prefer using services that they can access and navigate promptly. This may be challenging for websites that require a lot of images. That's why you need to opt for responsive images, as they can improve the loading time and become a key factor for producing significant conversions.
That said, responsive images can deliver various benefits that could help you to boost your business and the overall performance of your Shopify website. Yet, as we have put the record straight on the strengths of responsive images, we need to discuss its negative aspect.
The negative side of responsive images
The only negative side of the responsive image is that you may give up the command to the browser to choose which image to display for precise viewport width.
Browsers choose the appropriate responsive image differently. So with each browser, you might see different images loaded for the exact resolution. Therefore, before you opt for this method, consider what platforms your user base utilize to access your Shopify store.
Yet, losing control upon the viewport width is a minimal minus. It's worth the squeeze since responsive images offer more benefits than disadvantages.
Bottom line
Making your Shopify images responsive is crucial to deliver a great experience to customers and optimize your on-site to increase conversions. We hope this guide helped you understand why you need Shopify responsive images and how you can set them up.
TinyIMG is an app you need to maintain high-quality images that don't slow down the rest of your site. This Shopify app can help you maintain image quality, auditing and optimizing your store's SEO. On top of that, this app has an advanced image reduction, meaning your images will be resized to smaller sizes alongside optimization. TinyIMG preloading function will allow you to tell the browser about the order of images you want to load first.
Curious to read more? Check out these articles:
Frequently asked questions
What is the best image size for Shopify?
The best image size for Shopify is 2048 x 2048 pixels. This ensures that the image is big enough.These are high-resolution images that may give your store a well-designed look with great zoom capabilities.
Why are Shopify images blurry?
If your Shopify images appear blurry, it is because the image has been compressed during the import. You can ensure that your images are not compressed by following these 3 best practices:
Upload high-resolution photos;
Follow best practices for the image file type and size;
Use smart image optimization tools like TinyIMG to keep your image quality intact while optimizing your image size.
Does Shopify automatically make responsive images?
No. Whether an image is responsive or not depends on the theme you have installed and how It's developed. That's why certain images can sometimes require manual editing. Also, keep in mind that apart from different sizes, desktop and mobile screens have opposite orientations as well.
Is Shopify Mobile responsive?
Yes. All of Shopify templates are adapted to multiple screens including mobile.
Are Shopify websites responsive?
Yes. All of Shopify's offered website templates are responsive.