By purchasing through the links on this page, you are giving us the opportunity to earn a commission. Your support is greatly appreciated!

E-commerce websites have grown immensely in the last decade. However, they have seen even greater success as mobile devices become a decent alternative to the desktop for shopping.

BFCM (Black Friday - Cyber Monday) data are key indicators about the trends in e-commerce. They tell us exactly what is happening and which direction that e-commerce goes to.

Let's start with a striking fact from BFCM 2018: Last Black Friday (2018) desktop lost 8% of sales compared to last year while mobile increased sales by 12%. Mobile consistently steals a part of the show from desktop year-by-year.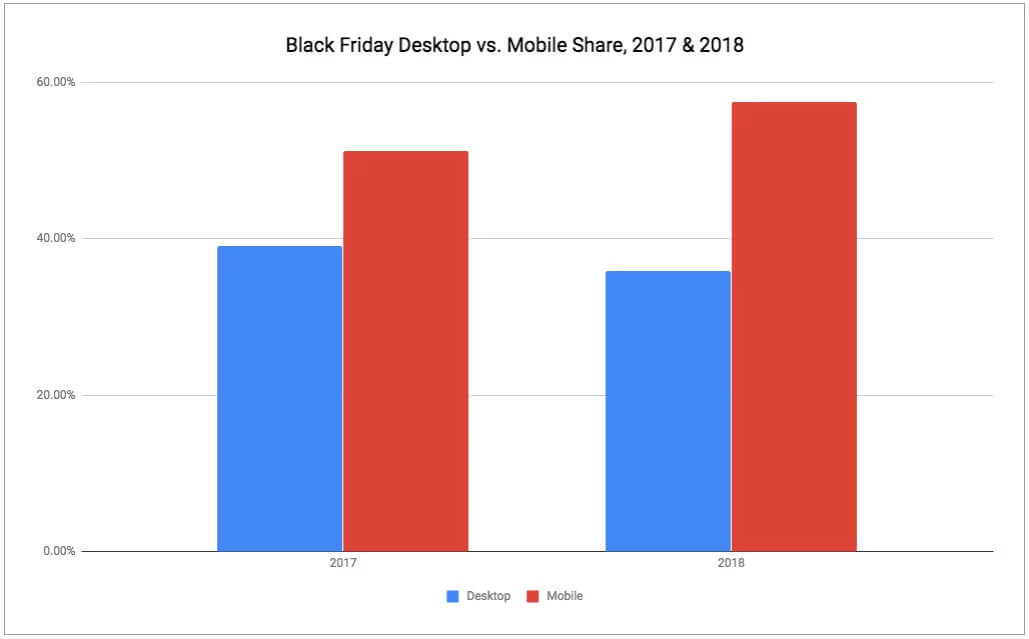 Black Friday Desktop vs Mobile Share 2017&2018 (by Akamai)
And mobile is predicted to surpass the desktop in sales by 2021. There could not be any better indicator than the following graph to show the growing importance of mobile e-commerce. It is coming faster and bigger every year.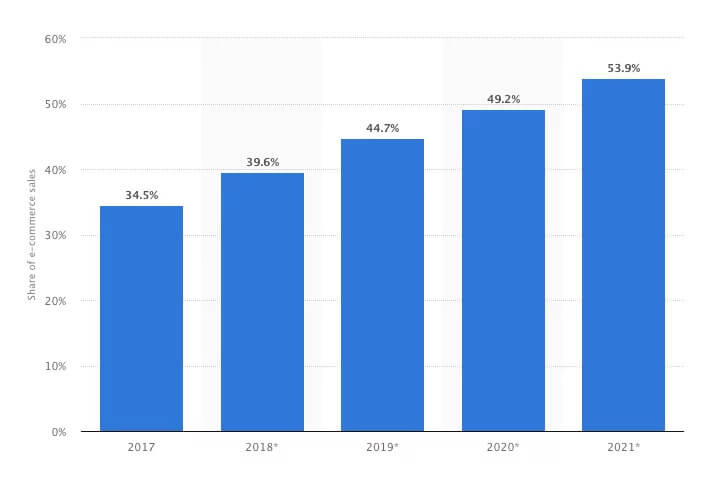 The predicted growth of mobile commerce from 2017 to 2021 (by Pixel Union)
But how to adapt to what is on its way to change the industry status-quo? How will 'the shift from desktop to mobile' effect the customer's needs? And what to do to satisfy those new needs? It's again hidden behind the data. Let's dive in!
What do mobile shopper want?
A top-notch user experience
Google research shows that 73% of consumers will switch from a poorly designed mobile experience to one that makes purchasing and browsing easier.
Useful, actionable content
69% of smart phone users say they are more likely to buy from companies whose mobile sites or apps help them easily find answers to their questions. This is why it's so important to explain your product and stay connected with your clients during their mobile shopping journey.
Speed
40% of consumers will leave a page that takes longer than three seconds to load. Test your store's loading speed with Google's PageSpeed insights tool. You will not have this problem if you have a native mobile shopping app though.
An intuitive purchasing experience
59% of smartphone users feel more favorable towards companies whose mobile sites or apps allow them to make purchases quickly. Mobile apps are the leaders in this field with native and really quick checkout availability.
How to satisfy those needs and adapt?
What we mentioned above are the obvious 'wants' from shopper's point of view. Updating and crafting your web store depending on those is definitely a great start. But it can never be enough if you are craving to play in the top league. In an era, in which 80% of online store traffic is on mobile, you have to make sure that your brand offers the best mobile shopping experience. Only if you want to stay in the competition. Because most probably your competitors will be doing their best for it.
Shopify, the trendsetter of future retail, released a blog post almost three years ago about today's reality.
Responsive will no longer cut it as mobile-first because it's not designed with the mobile user's context in mind. The experience that you offer has to belong to the user's device in order to work perfectly. And the only things that truly belong mobile devices are mobile apps.
What is the value that a mobile app will add to your business?
Best store experience in mobile
As they work with the native device dynamics, mobile shopping apps offer the best possible experience, highest speed, and easiest checkout gateways. These are the main pain points of an average shopper today that a decent mobile app solves. And these pain points are so crucial that they determine if your business will grow or fall away…
Free marketing opportunity
Besides, mobile apps offer many other functions to help you grow as push notifications. Once you have a customer downloaded your app, you don't need to pay for social ads anymore to reach that customer. You can announce your sales, new collections or any other update about your brand with just a send of a push notification. So that means, a free marketing opportunity. It sounds amazing, as online marketing is so expensive nowadays.
Greater customer satisfaction
And there are many other functions of a mobile app that you can leverage such as order tracking, in-app messaging and so on. These will all keep your customers closer to your brand and enable you to offer better customer service and satisfaction.
Loyal customer base
Finally, downloading an application shows that a customer is already much more invested in your business. While visiting a website, people basically look for detail and downloading the app shows their willingness to buy your products. Potential customers also tend to spend a lot more time in an application as compared to online sites.
How to have your own shopping app as a Shopify merchant?
To have a mobile shopping app used to be so expensive and tiring. Dealing with the designers or developers along the process and facing technical problems were a huge pain. But if your store is based on Shopify, life is so easy these days.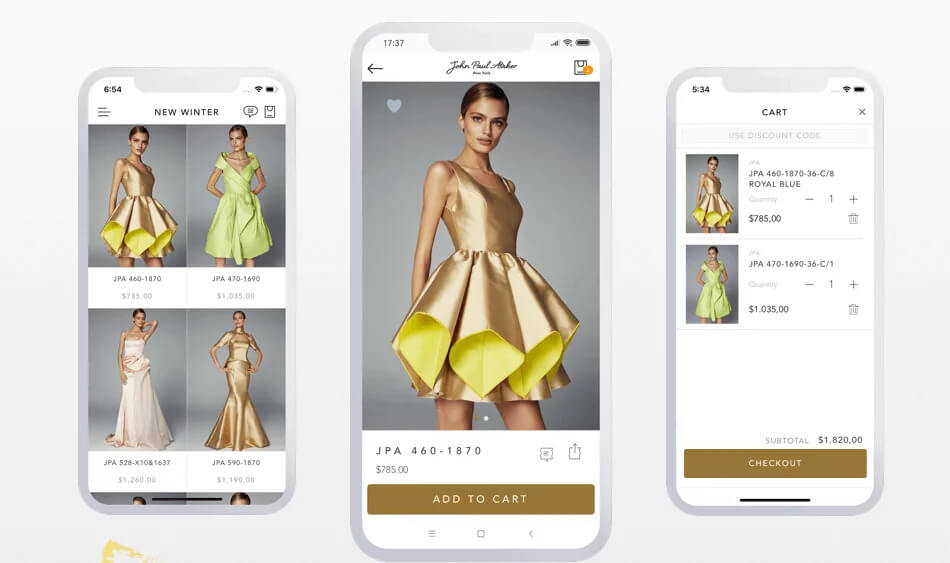 Some examples of great shopping apps (by Shopney)
In the Shopify App Store, you can find mobile app builders. They enable you to create your mobile store (app) by yourself without any design or coding skills. Not all of the app builders are providing native iOS and Android apps. Many app builders just provide progressive web apps (PWA) which can be considered app looking web pages. They fall back of native mobile apps at any KPI. So, make sure to work with one that provides native mobile apps. Shopney - Mobile App Builder (www.shopney.co) is one and the best of them.
It differentiates with its unique features like theme options and in-app messages. With the theme options, you make sure that your brand and products look as beautiful as they are in your web store. You have options for any size of the store inventory and product photography.
When it comes to in-app messages, it is a feature to satisfy user trends of today's e-commerce. At this era, we all love the ability to communicate in real-time and get questions answered quickly. This feature is inspired by this fact and enabling you to increase customer satisfaction. As you know it is the key to loyalty. And loyalty is the key to growth.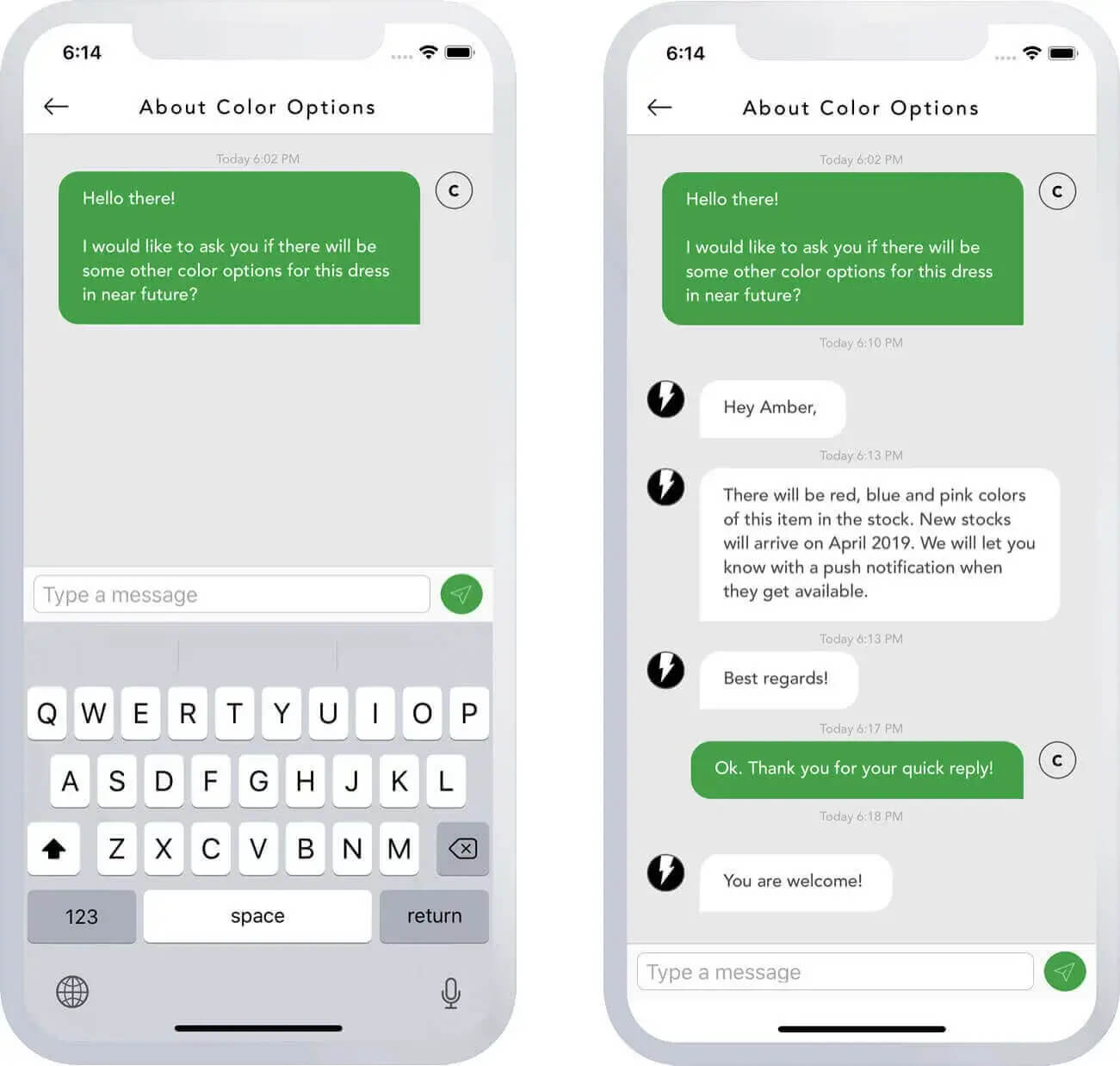 With Shopney, having an easy design tool and great customer service, you can start to sell through mobile within a couple of days.
If you are about to adapt to the new trends and grow your business by offering the best mobile experience, visit www.shopney.co