By purchasing through the links on this page, you are giving us the opportunity to earn a commission. Your support is greatly appreciated!

Shopify and Squarespace are eCommerce platforms that allow businesses across the globe to create online stores and sell products through the Internet.

With global ecommerce sales projected to reach over $34.9 trillion by 2027, having an online store has become crucial for many businesses looking to expand their reach in this digital era.

In this post, we will compare two of the most popular ecommerce solutions — Shopify and Squarespace.

We'll look at factors like features, ease of use, cost, and scalability, and we will examine the pros and cons of both platforms to help you decide which better suits your needs.
Shopify and Squarespace: An overview and quick comparison
At first look, Shopify and Squarespace may appear to be cut from the same cloth — two flexible tools enabling website building and selling products without the need for design or coding skills.
However, their origins and core purposes are not so similar, which plays a huge role in shaping their unique identities in the eCommerce industry.
Feature
Shopify
Squarespace
Features
Smart SEO, Dropshipping, Marketing, Shopify analytics
Custom templates, product merchandising, POS, and analytics
Pricing
Starting from $29/month
Starting from $16/month
Themes
80+ fully customizable themes
140+ fully customizable themes
Ease of use
Suitable for beginners and professionals
Suitable for beginners and professionals
Payment
Multiple payment gateways, including cryptocurrencies
Limited selection — PayPal, Stripe, and Apple Pay
Marketplaces
TikTok, Instagram, YouTube,Facebook, more...
Facebook, Instagram, Google Shopping, more...
Customer support
24/7 customer support
24/7 customer support
Squarespace had its inception as a solution built for constructing and managing content-centric websites.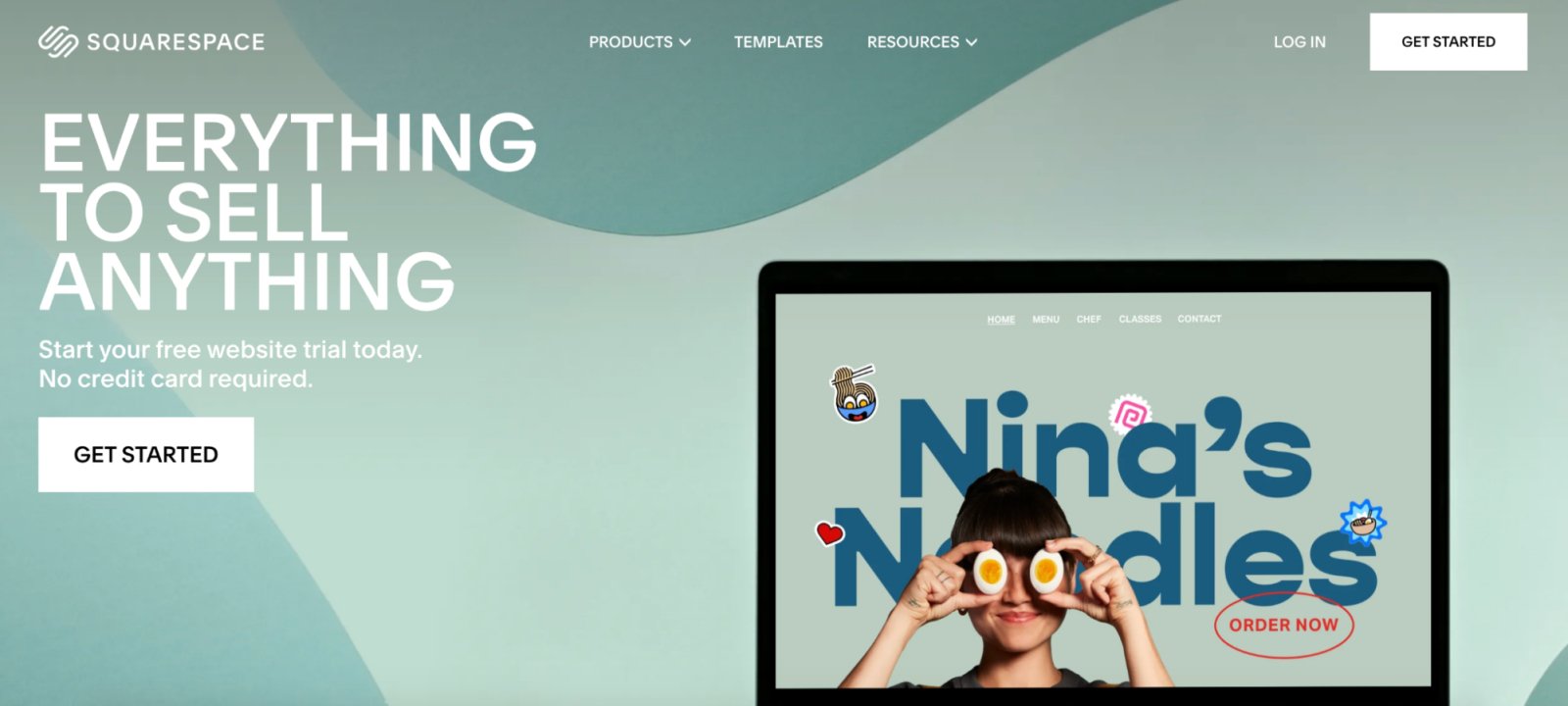 Shopify, on the other hand, was always headed towards becoming an eCommerce powerhouse, offering a dedicated platform for online store creation.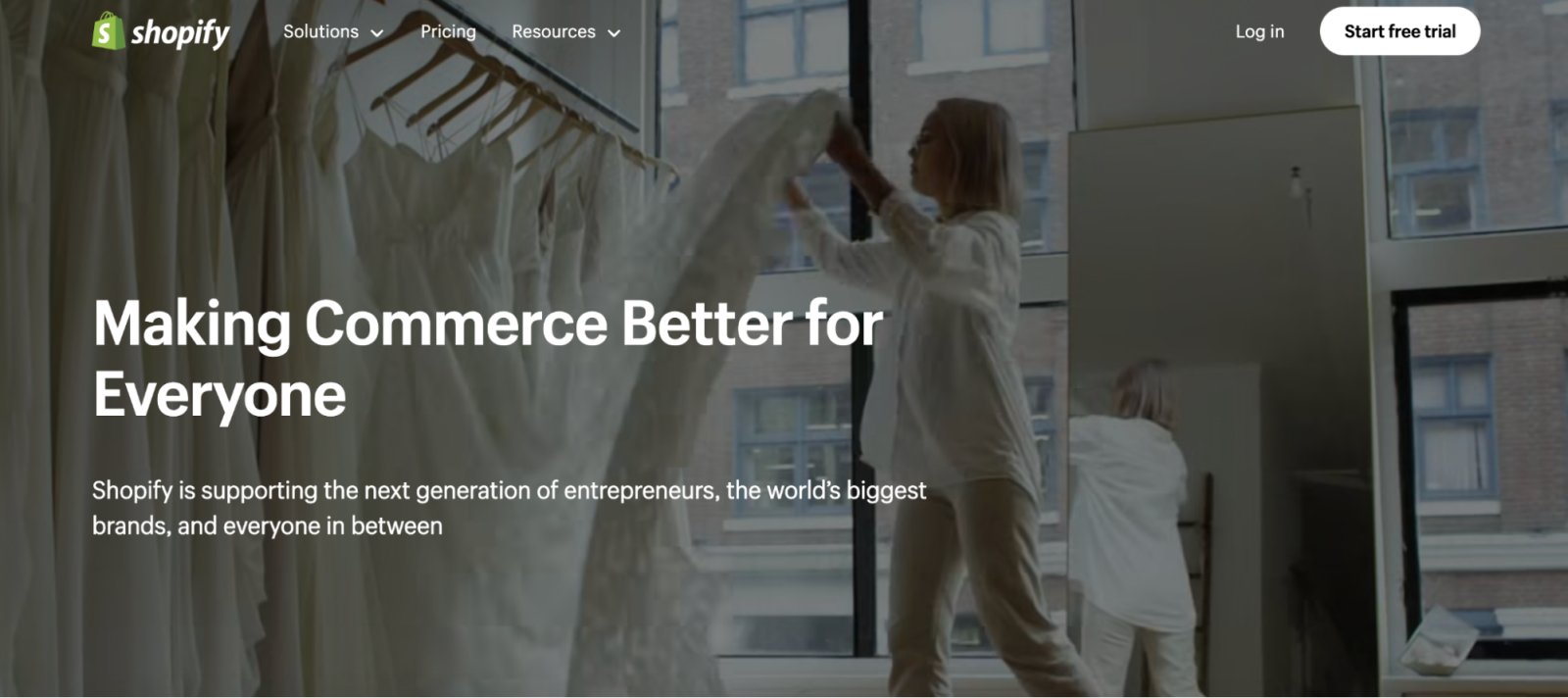 Nevertheless, the ever-evolving nature of these two digital products has led to a convergence of features. Squarespace has added capabilities to create and maintain e-commerce stores, while Shopify has expanded its toolkit to include content creation tools to help businesses of all sizes create an online store.
Suggested reading
As a result, the line that once clearly demarcated them has blurred. Today, both platforms can be used to create content-driven websites or for selling products online.
eCommerce features of Shopify and Squarespace
When it comes to eCommerce capabilities, Shopify and Squarespace are two formidable contenders, each offering a suite of features designed to cater to businesses of every size and expertise level.
Shopify eCommerce features
One standout feature is the built-in abandoned cart recovery functionality, allowing you to identify visitors who nearly made a purchase but decided to exit prematurely. With this data, you can create compelling retargeting campaigns to entice them back and complete their transactions.
With the inclusion of Shopify point-of-sale (POS), Shopify has ensured that it reaches customers beyond the Internet. This feature empowers businesses to sell in physical locations while seamlessly integrating payments, inventory management, and analytics into a unified system.
Even better, the basic version of Shopify POS is available to all users free of charge, opening up new possibilities for expanding your business's reach.
Moreover, Shopify boasts an extensive library of third-party applications that cater to a broad range of eCommerce needs, ensuring that your online store can adapt and scale as your business grows.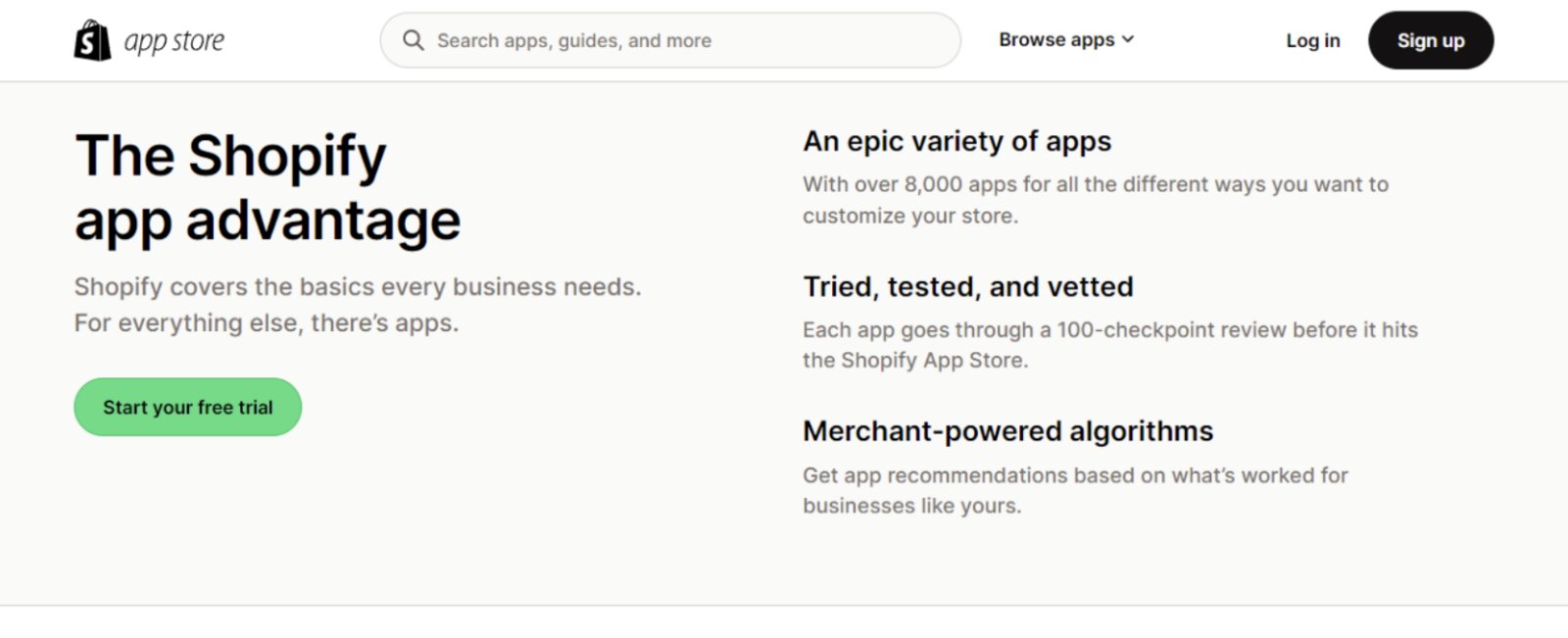 Squarespace eCommerce features
While Shopify specializes in eCommerce, Squarespace has made significant strides in this area despite its origins as just a website builder.
Squarespace's eCommerce solution is particularly appealing to beginners — thanks to its user-friendly approach.
Setting up your shop on Squarespace is a walk in the park, guided by straightforward setup guides that walk you through the process.
A brief questionnaire collects essential information about your business, such as the products you intend to sell and your experience level. Once completed, you'll find yourself in a brand new online store with pre-added example products tailored to your preferences.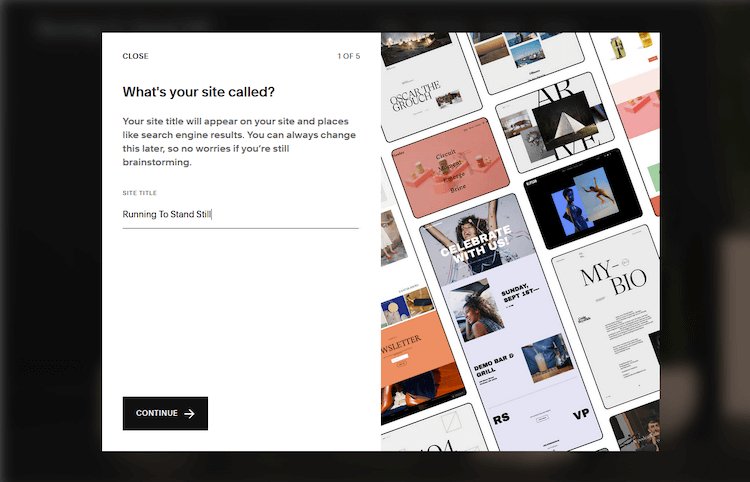 Squarespace offers features covering all the essentials required by most online stores, ensuring you have the tools you need.
In terms of product presentation, Squarespace stands out with its zoom feature and the ability to transform product photos into 360-degree videos, providing an engaging shopping experience. While Shopify also offers zoom functionality through an additional app, Squarespace holds an edge in this department.
Choosing between the two platforms ultimately depends on your business's specific needs and goals.
Shopify vs. Squarespace: The drastic price difference
Squarespace provides four premium plans, and all of them come with various features. Three of these plans are designed for eCommerce, and their monthly prices range from $16.00 to $49.00.
Shopify, on the other hand, offers three eCommerce plans that are slightly more expensive, with monthly prices ranging from $29.00 to $299.00.
Now, let's take a closer look at each of these plans:
Shopify pricing plan
| | |
| --- | --- |
| Plan | Price (Yearly) |
| Shopify Basic | $29 per month |
| Shopify Advanced | $299 per month |
| Shopify Plus | Starts from $2000 |
Refer to Shopify plans and pricing review for detailed Shopify pricing breakdown.
Squarespace pricing plan
| | |
| --- | --- |
| Plan | Price (Yearly) |
| Personal | $16 per month |
| Business | $23 per month |
| Commerce (Basic) | $27 per month |
| Commerce (Advanced) | $49 per month |
Refer Squarespace review: Features, pros, and cons (2023) for a comprehensive breakdown of Squarespace pricing.
Is Squarespace easier to use than Shopify?
When it comes to ease of use, Squarespace emerges as the clear winner in the Squarespace vs. Shopify showdown. Its clean template editor and beginner-friendly dashboard are hard to surpass.
Squarespace's emphasis on user-friendliness ensures that even those with minimal technical experience can navigate and create stunning websites effortlessly.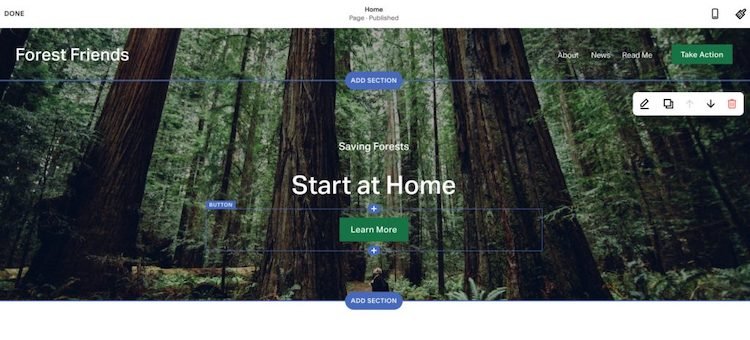 Shopify, a renowned e-commerce builder with a comprehensive feature set, also prides itself on user-friendliness. Utilizing a drag-and-drop design approach, Shopify allows users to seamlessly click, move, and drop media elements anywhere on their pages. Its interface is designed with visual cues, ensuring users never feel lost while designing their online stores.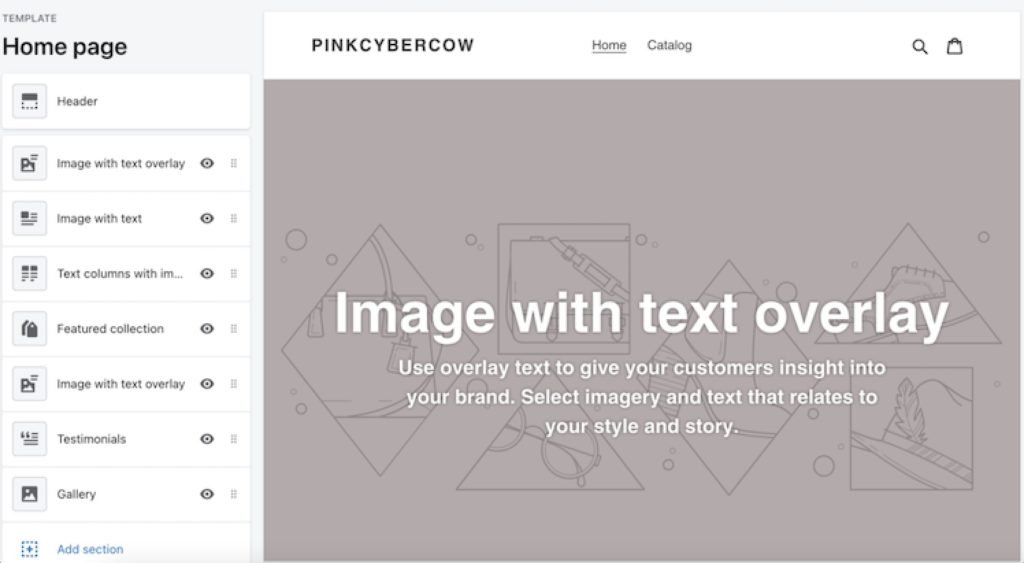 In our research, users found Shopify's simple language, 'undo' button, and keyboard shortcuts to be of invaluable help in building an online store. Shopify undeniably simplifies the website creation process, making it accessible to a broad audience.
However, despite Shopify's user-friendly approach, Squarespace takes the lead in this category. One Squarespace user aptly summed it up, stating, "In terms of ease of use in the backend, Squarespace is the best on the market. I really enjoyed it; it's very intuitive, and most functionalities are where I would expect them to be."
Shopify vs. Squarespace: Marketing Features
When it comes to marketing features, Shopify stands out as the undisputed champion in this matchup. Let's explore the marketing capabilities of both platforms to understand why Shopify takes the lead.
1. Truckload of marketing tools
Shopify outshines Squarespace by offering an extensive array of marketing tools tailored to help your online store flourish.
It boasts a wealth of built-in email marketing tools, allowing you to engage with your customer base effectively.
Additionally, Shopify provides access to a plethora of third-party marketing apps, offering versatility and customization to meet your specific marketing needs.
2. Superior SEO features
Shopify provides robust SEO features that allow your online store to rank higher on Google and attract more organic traffic.
Shopify offers a range of SEO apps and delivers best practice prompts when adding new products to your store, ensuring that you optimize your content effectively for search engines.
3. Social media integration
Shopify takes the lead in social media integration as well. With a wide range of apps and social media advertising options, you can seamlessly expand your business presence across ten different social media platforms. This versatility allows for broader outreach and greater audience engagement.
4. Email campaigns
While Squarespace introduces an Email Campaigns add-on feature, Shopify offers more flexibility in email campaign management.
Shopify allows you to create email campaigns directly from your admin page and offers a variety of useful apps like Privy and Omnisend Email Marketing to enhance your email marketing efforts.
5. Blogging
Although Squarespace excels in design, Shopify's blogging features are relatively more basic. While it does lack some of the advanced blogging tools found in Squarespace, Shopify compensates with blog-specific SEO features, contributing to improved discoverability in search engine results.
Which is the better platform for design and customization?
When it comes to design and customization, Squarespace takes the crown as the superior choice. Squarespace offers sleek and modern themes spanning a wide range of industries to ensure that your brand looks sophisticated.
Shopify, while respectable in its own right, offers a decent selection of themes. Users can choose from 10 free templates or over 50 premium ones, ranging in cost from $140 to $180. These themes cover various industries, including electronics, clothing, sports, and cosmetics. However, some Shopify themes lack scrollable navigation bars, which can be a drawback for user experience.
Better scaling options: Shopify or Squarespace?
While both Shopify and Squarespace offer the fundamental tools for running an e-commerce business, Shopify does a better job of providing a complete suite of features designed for effective and efficient scaling.
1. Sales expansion
Shopify empowers businesses to integrate directly with a multitude of sales channels, including Facebook Marketplace, Instagram Ads, TikTok Ads, and even e-commerce giants like Amazon and Walmart. This extensive reach allows for broader market penetration and potential revenue growth.
2. Payments flexibility
Shopify boasts compatibility with a wide array of payment gateways, including major players like Apple Pay and PayPal, pay-later platforms such as Affirm and Klarna, and even international and crypto-based payment systems. In contrast, Squarespace's payment options are more limited, primarily working with PayPal, Stripe, Square, and Apple Pay.
3. In-person selling
Shopify bolsters its scalability with a dedicated point-of-sale system, offering transaction rates lower than what Squarespace provides. Squarespace's point-of-sale capabilities are limited and rely on third-party services like Square.
Better customer support — Shopify or Squarespace?
While both Shopify and Squarespace offer commendable customer support, Shopify goes the extra mile to ensure that users receive timely assistance when faced with issues.
Shopify's customer support is available around the clock, 24/7, via phone, email, and live chat. This accessibility means that no matter when challenges arise, you have a direct line to professional assistance.
For those who opt for Shopify's Plus Level price plan, a dedicated support agent becomes available, providing a personalized touch to address your specific needs.
In addition to the same, they also have an extensive help center and blog to learn more.

On the other hand, Squarespace's customer support options are comparatively limited. While they provide a robust knowledge forum where many issues can be resolved, Shopify's 24/7 support sets a higher standard.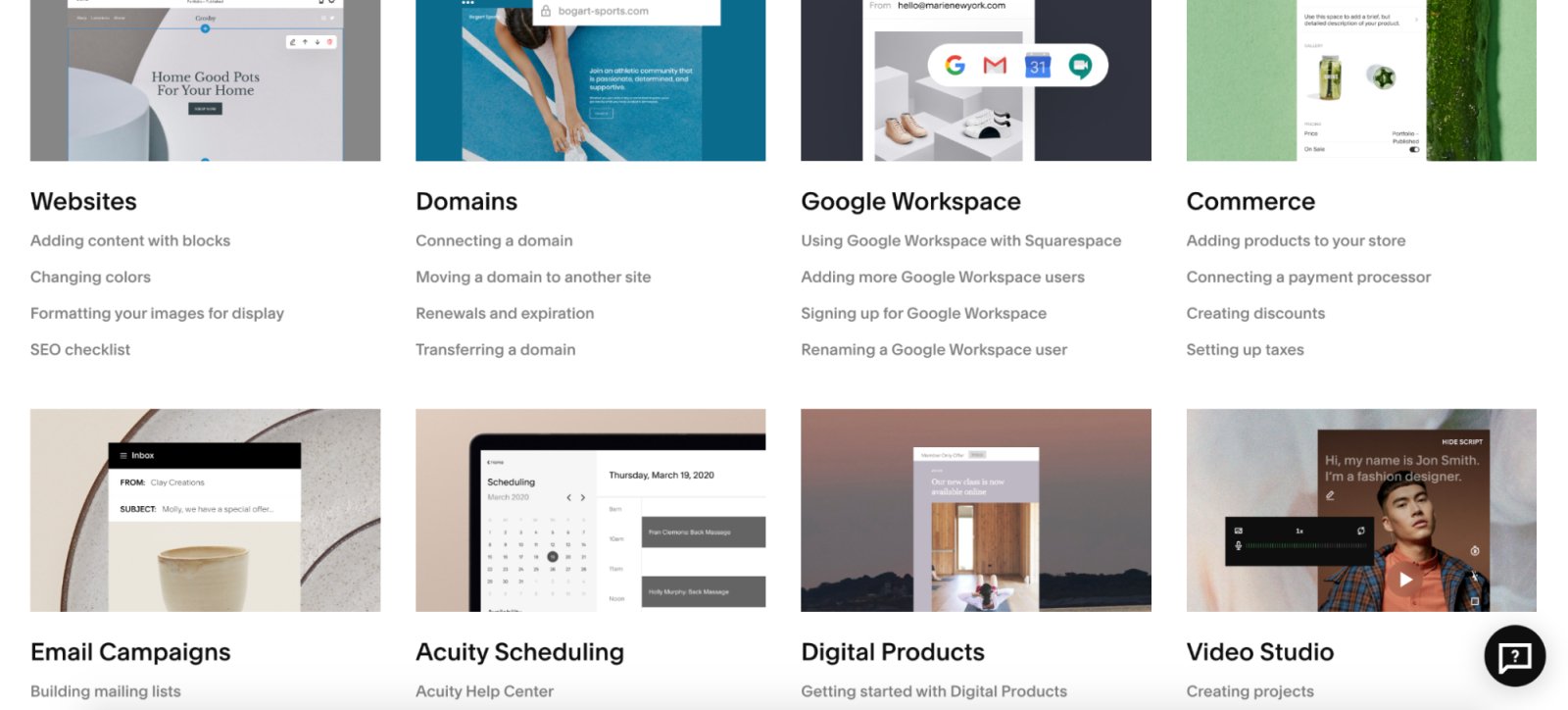 Squarespace does offer live chat support from Monday to Friday between 4 am and 8 pm (EST), but this availability still falls short of Shopify's continuous accessibility.
Shopify vs. Squarespace: Which's best for your business?
Shopify caters to businesses aiming for high sales volumes and complex operations, offering a wealth of customization through its extensive app marketplace.
Squarespace, on the other hand, excels in swiftly establishing a professional online presence at an attractive price point, with a functional e-commerce component suitable for smaller enterprises.
The choice between the two platforms depends on your specific business needs and online presence goals.
While Shopify boasts robust sales features, Squarespace emphasizes brand building and user-friendly design.
Both platforms have established themselves as industry leaders, providing ample tools and resources for success in their respective niches.
Frequently asked questions
Shopify is a lot more comprehensive when it comes to tools and selling features available to businesses of all sizes. While Squarespace does enable building out a website with ease, Shopify is more geared towards helping businesses sell online. So the key difference between them lies in the business intent they serve.
In comparison, Shopify has better SEO tools for online businesses - site speed, auto redirects, and a better variety of SEO tools available in its App Store. Optimizing your Squarespace website for the search often requires more work.
If you have an existing Shopify store, you can integrate it with your Squarespace site or domain. You can use the Shopify Buy Button to make this happen. But we do recommend restricting your CMS to one of them in order to not lose track of data, and ensure all commerce functions flow seamlessly.