By purchasing through the links on this page, you are giving us the opportunity to earn a commission. Your support is greatly appreciated!

The saying less is more applies to many fields – Shopify themes included. Depending on the type and the size of your business, minimalist design can win over the audiences. It's a way to put focus on a brand, on a story, rather than the abundance of products.

If you've looked around for minimal Shopify themes already – and we assume you did – you've most likely seen that there's a lot to choose from. In order to make the choice easier, we've compiled the list of 15 best minimal Shopify themes with detailed reviews, screenshots and overview of features.

We also talk about how we chose those 15 themes and what it takes to have good minimal Shopify store design.

Without further ado, let's dive in.
Top minimal Shopify themes - our shortlist:
15 best minimal Shopify themes for 2023 - our detailed list:
Now, let's take a look at all 12 minimalistic themes we've selected in detail – and see which one's best for you.
1. Handy – excellent custom product theme for mobile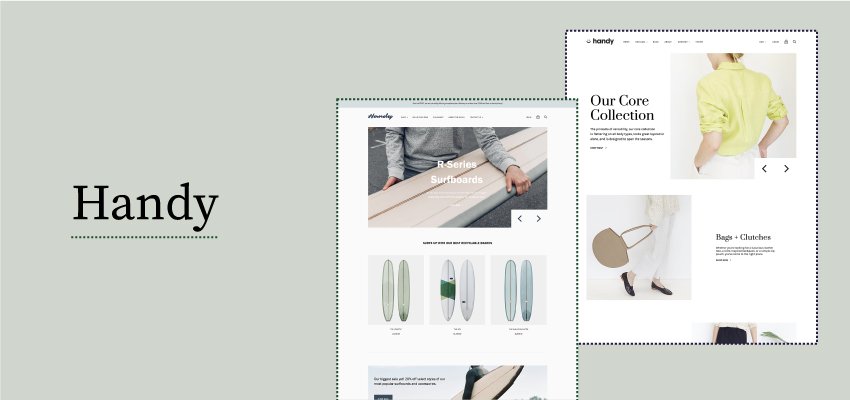 On mobile devices, the screen real estate is limited. Which is where minimal Shopify themes, such as Handy, absolutely shine.
This theme puts your products, texts, and media right at the forefront of the site, removing any unneeded details.
However, don't let the looks deceive you. Despite looking completely simple, this theme packs a lot of great features. There are product badges, various image display options, promo banners, options for slide out and sticky carts, and so much more.
Handy is a blank canvas: you can do just about whatever you want, and look good doing it. Just like Handmade Soap Club have done:
Price: free trial, $180 after publishing
Main features:
Mobile-first interface
Item customization
Smart cart features.
2. Blum - minimal Shopify theme for fashion and beauty businesses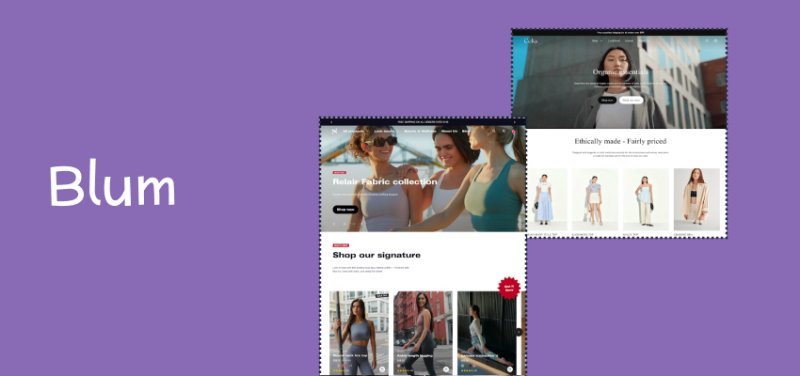 Blum is a modern and minimalist Shopify theme designed for fashion, beauty, and lifestyle stores. It has an elegant design that showcases products in a professional and appealing way.If you're looking for a clean and modern Shopify theme that's easy to customize, super-fast and has excellent support, Blum will be a great choice for your store.
With the mobile-first mindset, Blum was built for mobile first and foremost, guaranteeing an engaging experience for shoppers.
Blum also has an impressive page speed score on mobile. After testing, we found out that pages generated by Blum theme can gain an 80+ Google Pagespeed score on mobile. This is extremely crucial for both buyer's experience and Google ranking, and result in higher conversion rate and sales growth.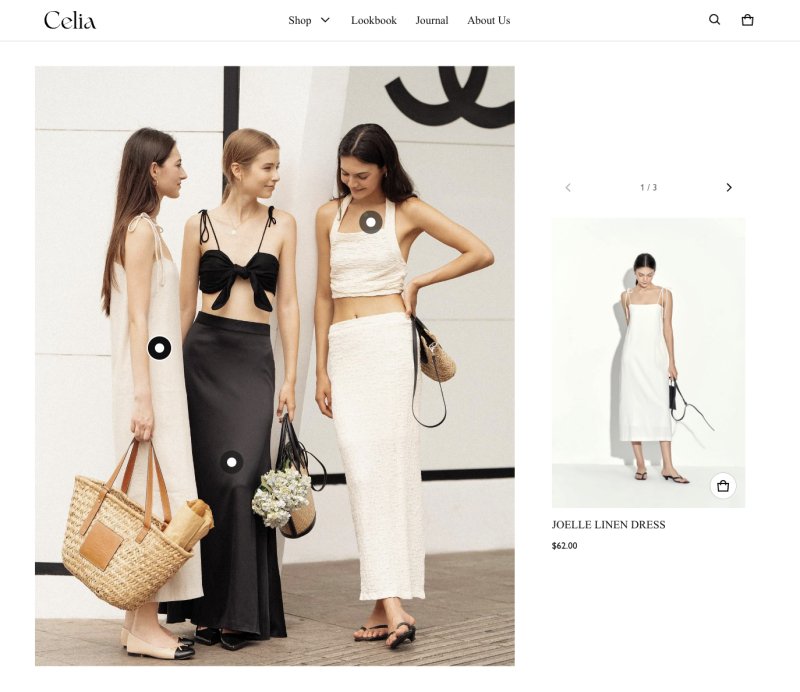 Price: $290
Main features:
Built for mobile shoppers
Distinctive elements for effective promotions
Unrivaled page speed
3. Responsive – minimal Shopify theme with product-popping features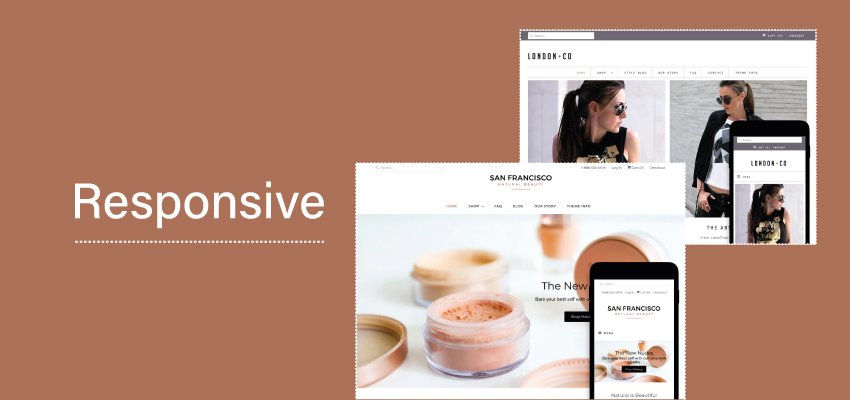 Created by Out of the Sandbox, Responsive is a professional Shopify theme that puts your products front and center. It looks beautiful and sleek across all devices, giving customers great user experience shopping on mobile.
Responsive is clutter-free with minimal navigation, making it easier for customers to find what they need. Speaking of, the theme also offers powerful product filtering and sorting features, as well as enhanced search. There's a lot of white space but the theme doesn't feel lackluster. On the contrary, Responsive comes with tons of great features for design and marketing.
Below, you can see The Zany Store, a clothing brand that uses Responsive Shopify theme for their website. It looks clean and stylish, with easy navigation and no clutter.

Price: $220
Main features:
Fully responsive
Focus on the imagery
Highly customizable
4. Stockholm – beautiful minimal Shopify theme with a unique design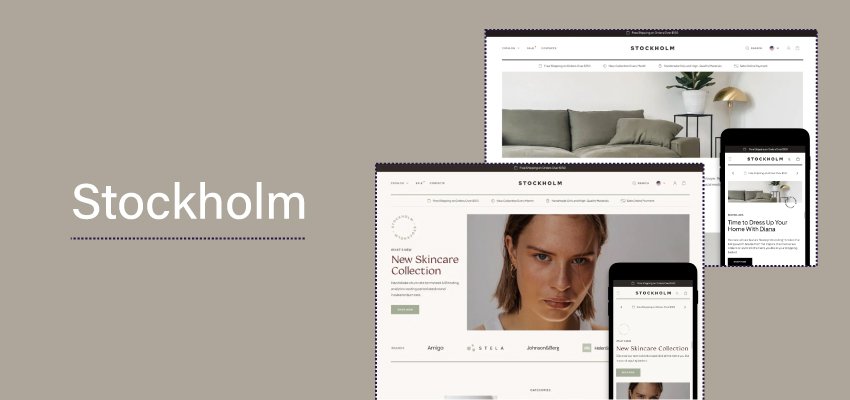 Stockholm is a modern and neat Shopify theme that's easy to set up and configure. You can create an attractive store in a matter of minutes, without any coding skills.
Stockholm offers a seamless and smooth image hover effect, allowing you to display collections in a creative way. This, and other design decisions make this theme pleasant to look at and easy to navigate. You can display a lot of information on the page without overclustering, keeping the entire look of the store minimal.
In the screenshot below, you can see how Stockholm does its seamless image hover effect.

Price: $320
Main features:
Image hover effect
Creative design
High-resolution images
Easy to set up and configure
5. Outstock – Shopify theme with multiple great minimal demos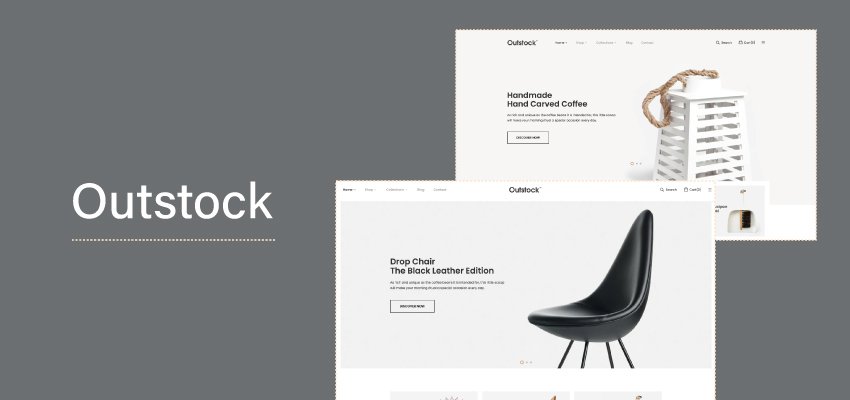 Outstock is a minimal theme in style – offering over 30 demos, all following a simple design language. But behind the hood, it's an excellent, fully-featured Shopify theme, offering excellent product display features and top-class website performance. Outstock stores load fast, and offer an excellent array of design features.
With 3D, AR, and video features right on the product page, you can display your products in the best possible light. A lookbook is excellent if you want to showcase several items in one image, and a products accordion is a great way to show several pieces in one small demo. With a powerful home page builder, powered by Shopify 2.0, editing stores is also a breeze.
All in all – a powerful site building experience, with a solid minimalist design.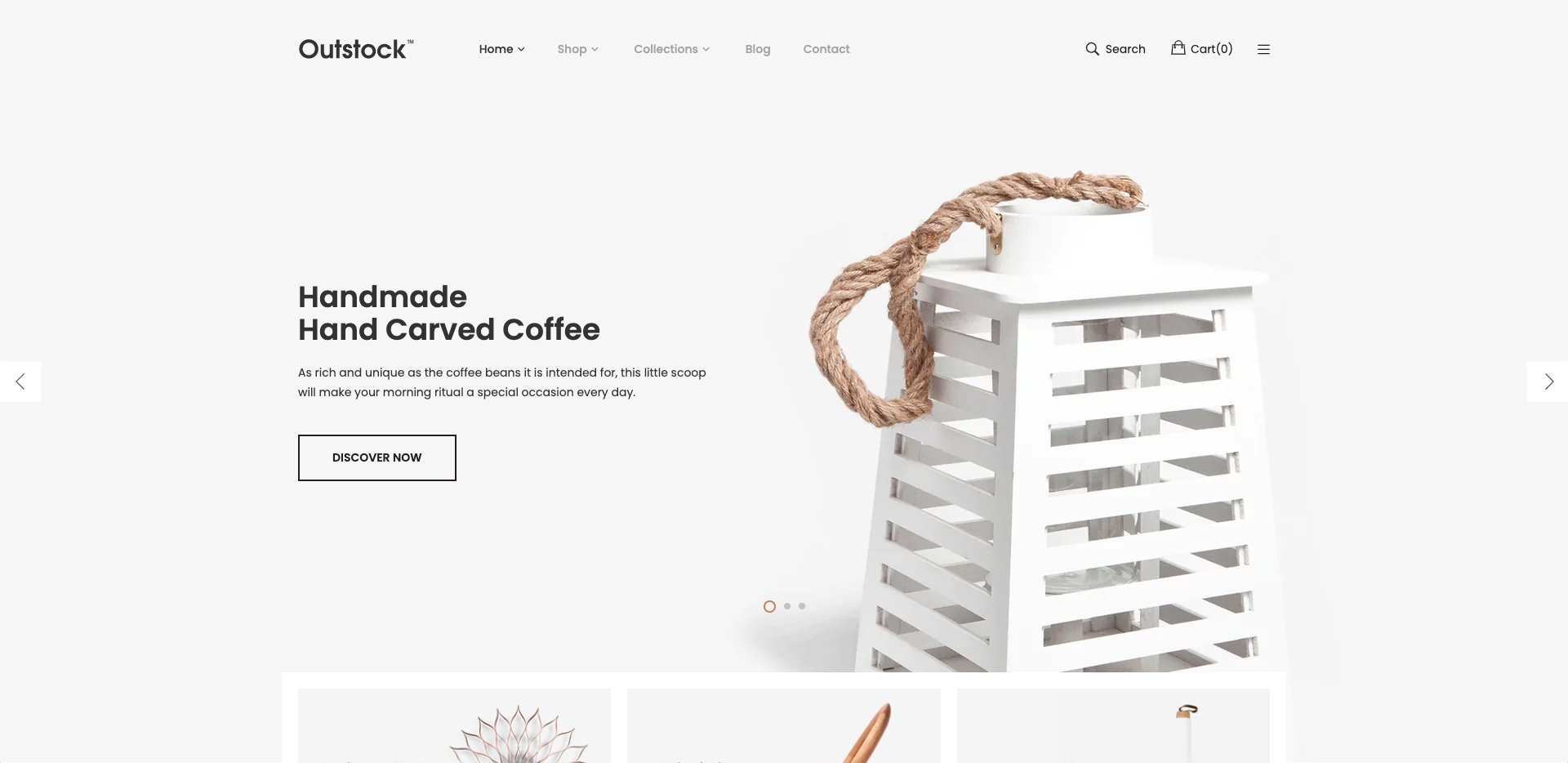 Price: $53
Main features:
3D
AR
Video features in product pages
Product display features
6. Vendy – intuitive theme with excellent additional features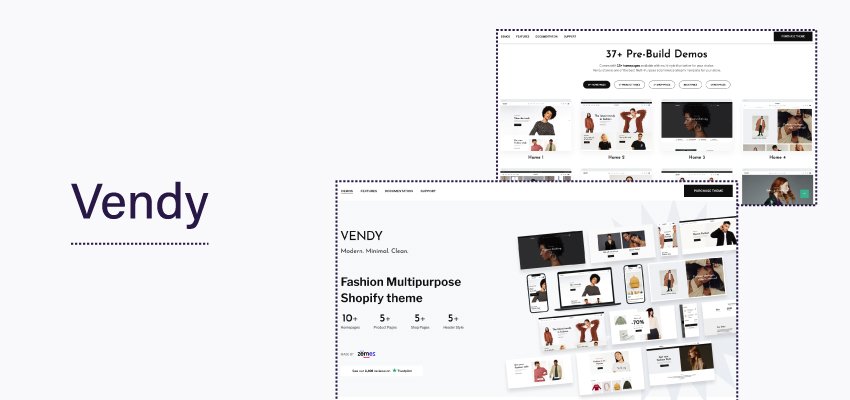 Vendy offers clean and minimal design for Shopify stores – but this affordable premium theme offers a big variety of additional styles and features, perfect if you're looking to make the website not only minimal, but completely custom as well.
The MegaMosaic section will let you mix and match all the available pieces to make fully unique layouts. With 12 homepage sections, 5 types of product layouts, and 5 shop page layouts, you also get an excellent starting point for crafting your site. With full support for Shopify 2.0 for built-in advanced editing, a wishlist feature, and extensive media on product pages, this theme is an excellent option if you have a specific idea for a store, and now look for tools to make it real.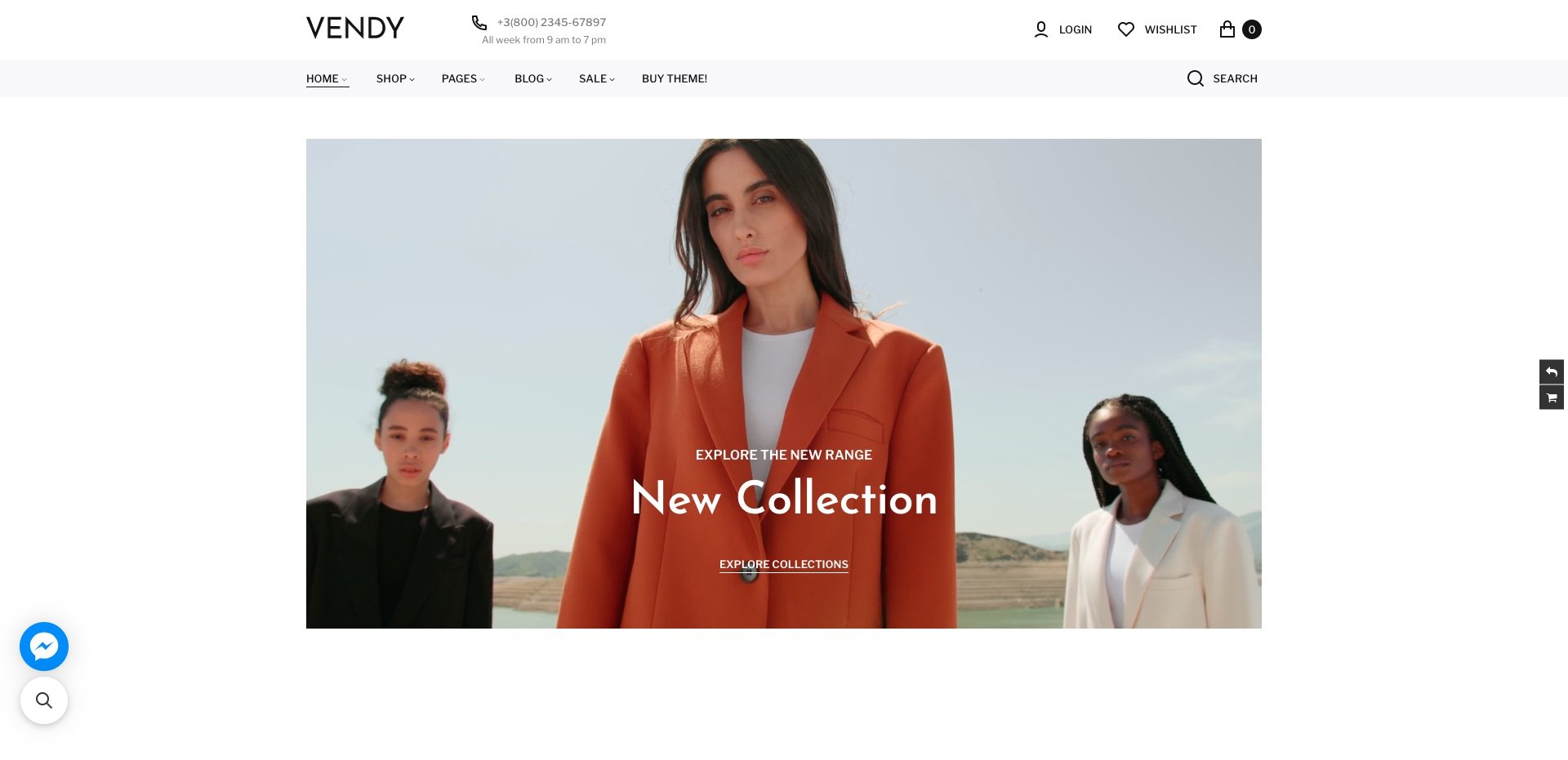 Price: $48
Main features:
Shopify 2.0
Bootstrap 5 support
Advanced editing
Wishlist
7. Craft – simple Shopify dropshipping theme for small inventories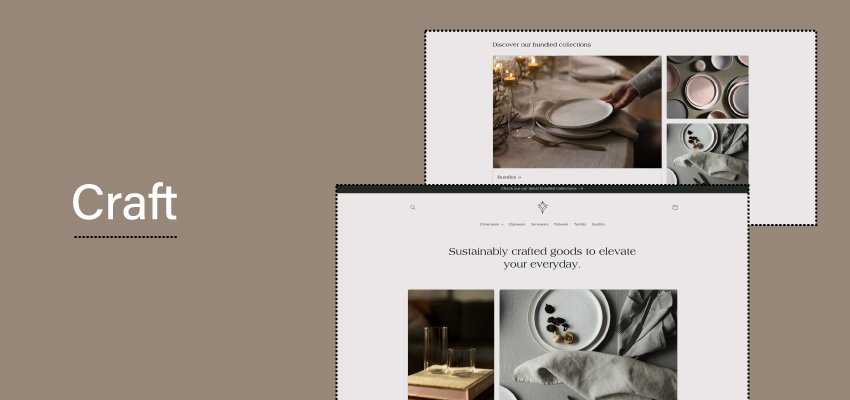 With only one simple design, Craft is the ultimate minimal Shopify theme on this list. There isn't much you can do to fully customize it – however, the one available design is simple and beautiful, and made to look perfectly on any device, showcasing your products and media.
The image-driven design focuses entirely on your images, and displaying them beautifully with galleries, as well as rollover and zoom features. If you have beautiful custom media, created to amplify your product, this theme will work perfectly on it.
Options for lookbooks, and extensive product options are also there: perfect for all things fashion and customizability.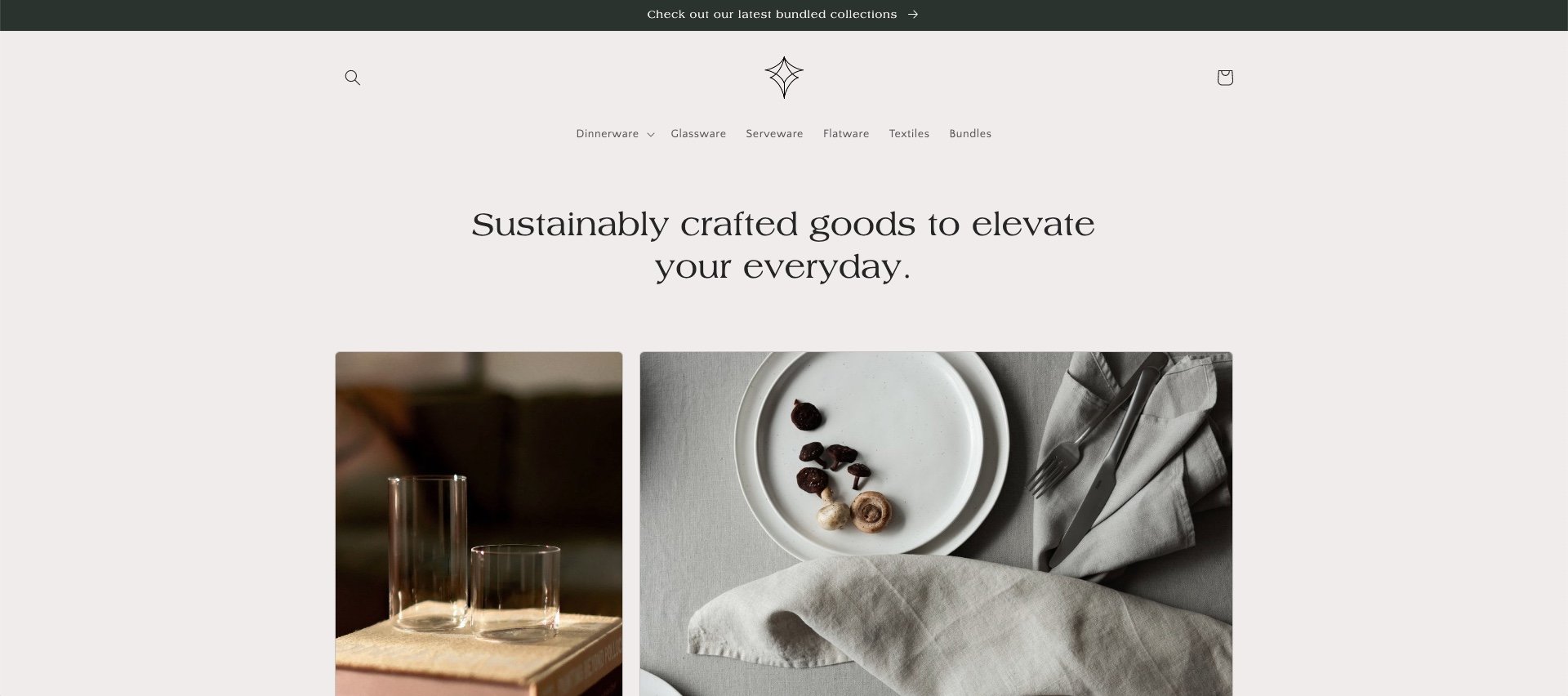 Price: Free
Main features:
Lookbook
Shopify 2.0 support
Quick load times
8. Boom – single-product theme with simple design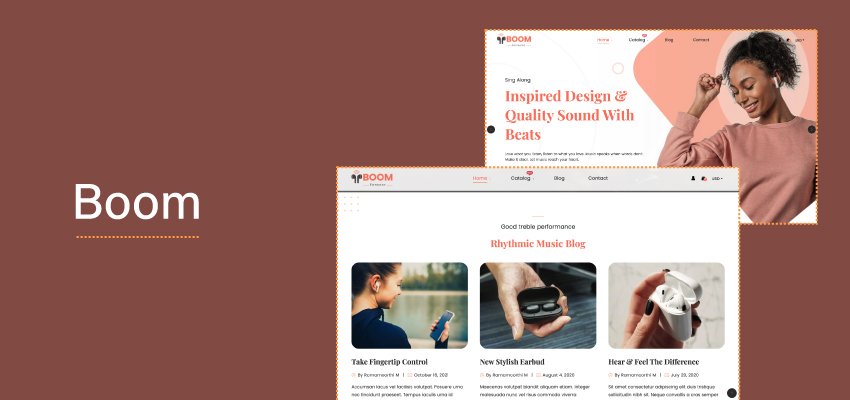 Boom is a simple Shopify theme, offering modern, simple designs – and over 70 demos, offering great example sites for various types of products. If you're not sure what style to pick, chances are that Boom has already thought of that for you. Plus, with excellent editing features and Shopify 2.0 support, it's very easy to take these demos and customize them even more.
With additional sales features, like wishlist, sales notifications, countdowns, and advanced product filters, Boom is excellent for improving your sales, without having to commit to several premium products instead. It's an excellent minimal Shopify theme with plenty of features to grow your brand.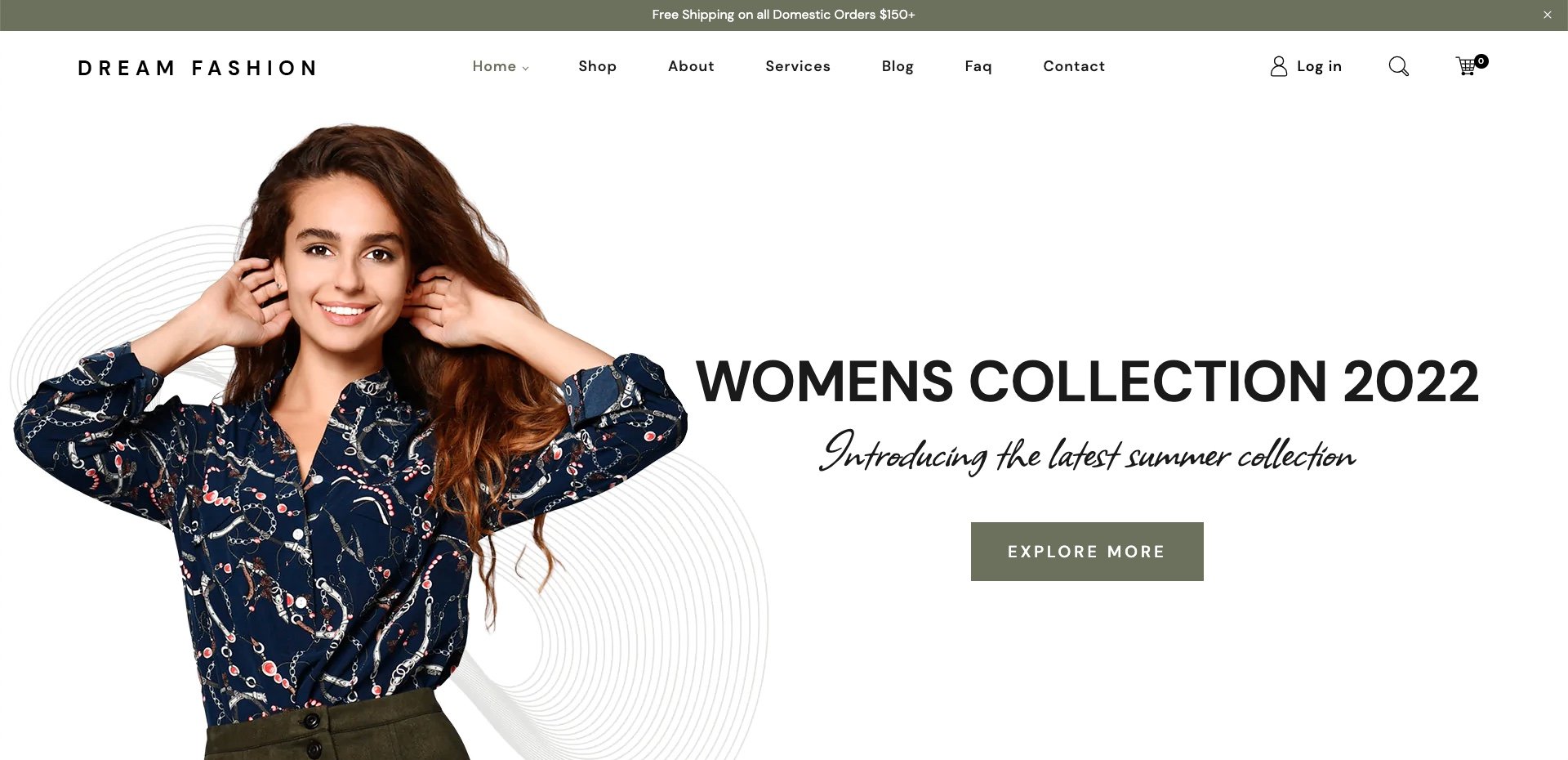 Price: $59
Main features:
Wishlist
Sales notification
Product-focused demos
9. Queen – easy to edit minimal Shopify theme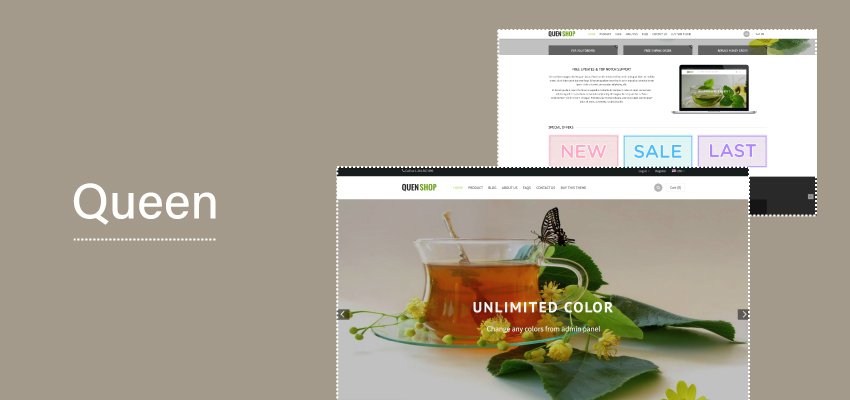 Queen is an excellent minimal Shopify theme for beginners: it offers 5 simple presets that are easy to customize and adjust to your specific needs. The editing process is simple, removing unneeded clutter. A fully responsive also layout looks good on all devices, and full SEO optimization allows you to create content that easily ranks on search engines.
Despite being simple and minimalistic though, Queen is also an excellent choice for expanding your stores and adding plenty of additional features. Excellent meda menu allows you to build your site up to include several different categories and subcategories, allowing visitors to browse through them easily. All of the site growth – while following the same, lowkey and minimalist site design.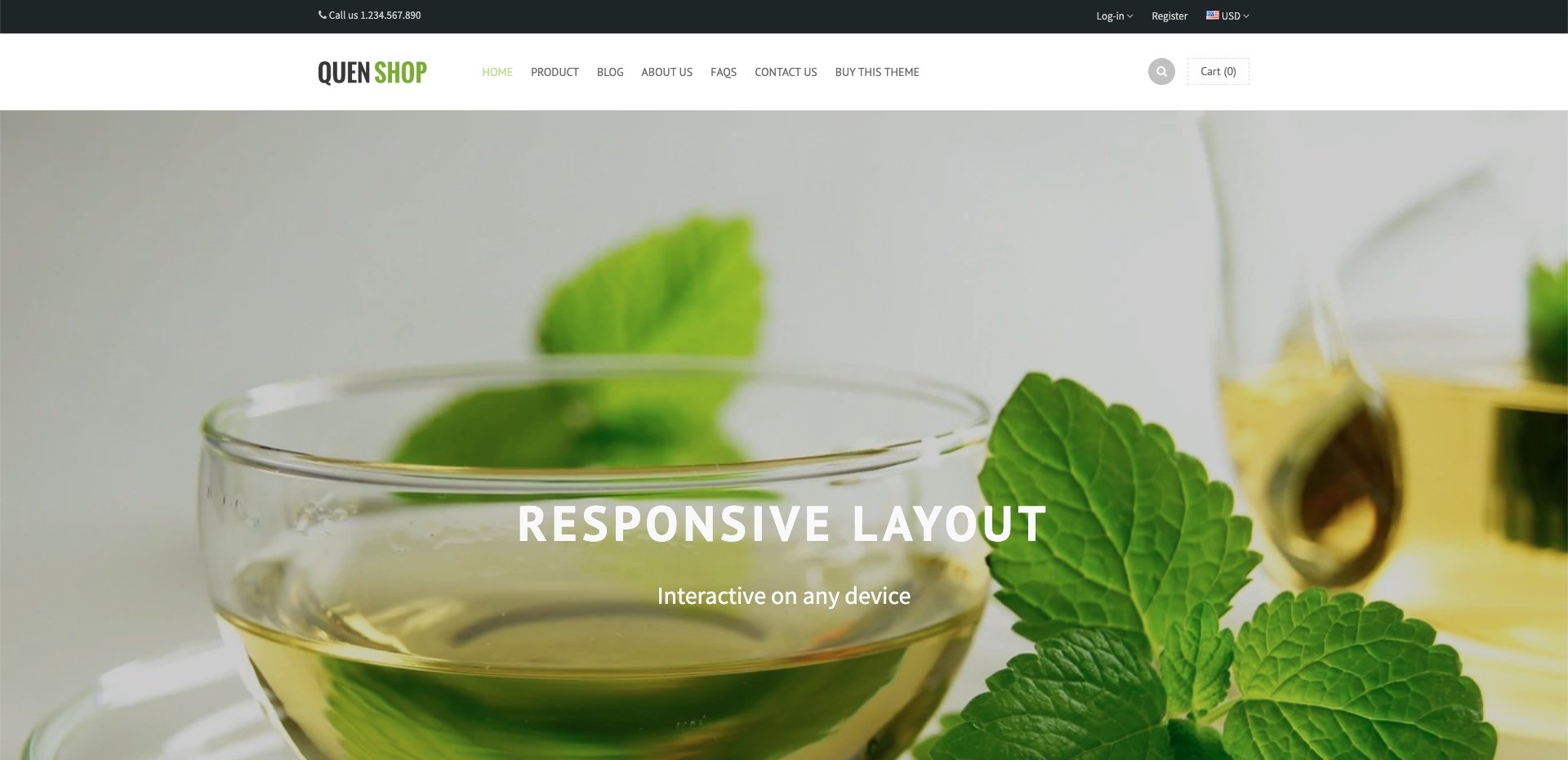 Price: $56
Main features:
Megamenu
5 site presets
Simple site editing
10. Baseline – typography-focused theme for simple websites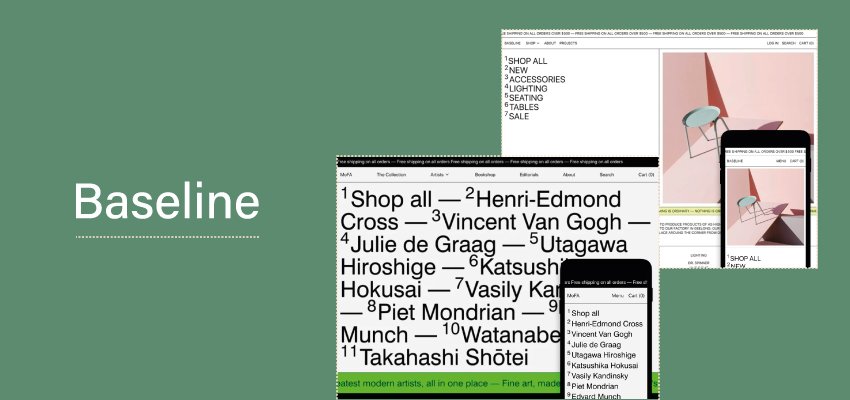 Most minimalist Shopify themes try not to get in the way of your media – letting images shine, and offering only the background. Baseline is entirely different: it's a theme focused on the unconventional, and showcasing typography. This original minimalist style is very unique, and is bound to separate you from the competition.
Text sections are crafted to display menus, collections, and products, as well as act as an excellent vessel for your stories in the blog section. But it's not all about the texts – multiple product templates let you pick either a standard gallery for display features, or a horizontal one for finally letting the images shine through.
With support for Shopify 2.0, this theme is also easy to edit, so you can go whichever way you choose freely.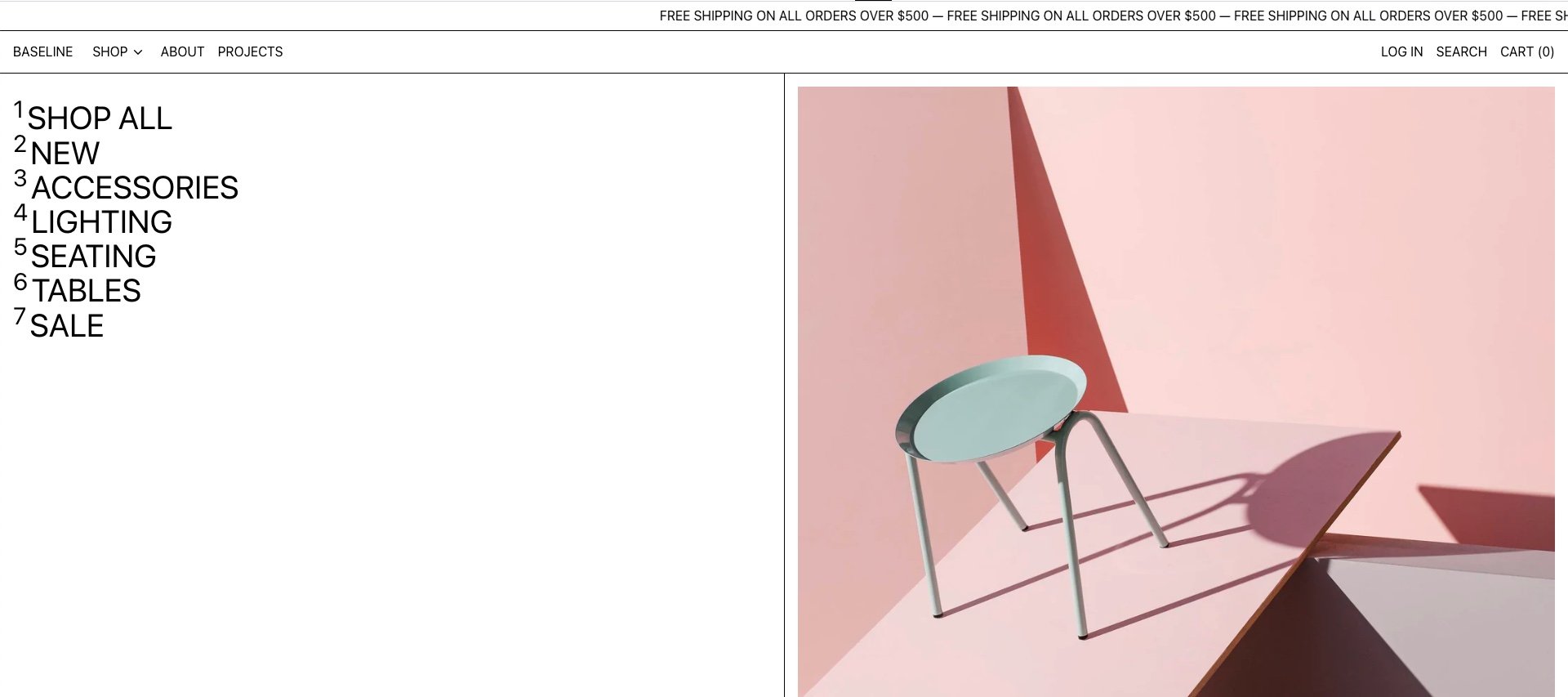 Price: free trial, $300 after publishing
Main features:
Original design
Multiple product templates
11. Editions – simple theme, showcasing your products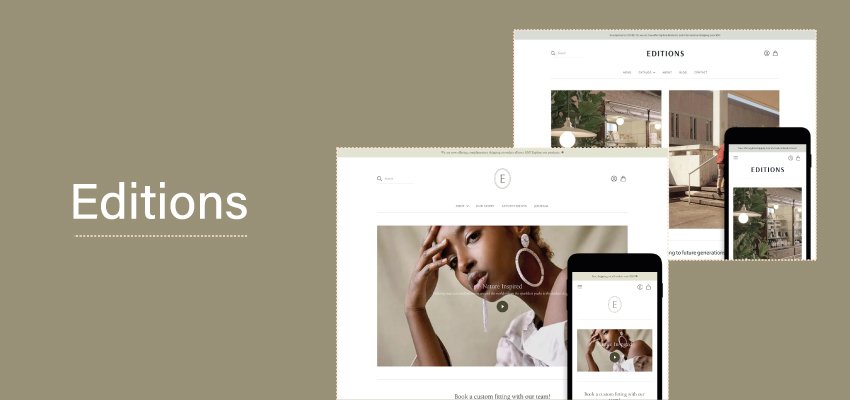 Editions is a theme created by Pixel Union – a design company, responsible for many modern, stylish Shopify themes. Editions is no different. This minimal theme offers a smooth, spacious design, focused entirely on putting the spotlight on your products. As well as a simple editing experience for all your ideas.
Simple and clean lines work well with your imagery, and offer a refined style, perfect for custom and stylish products. With multiple product page layouts, it's also easy to choose the best option for your products.
Plus, this theme is well suited for larger inventories – as you'll find solutions for multi-column navigation, advanced product filtering, and infinite scrolling.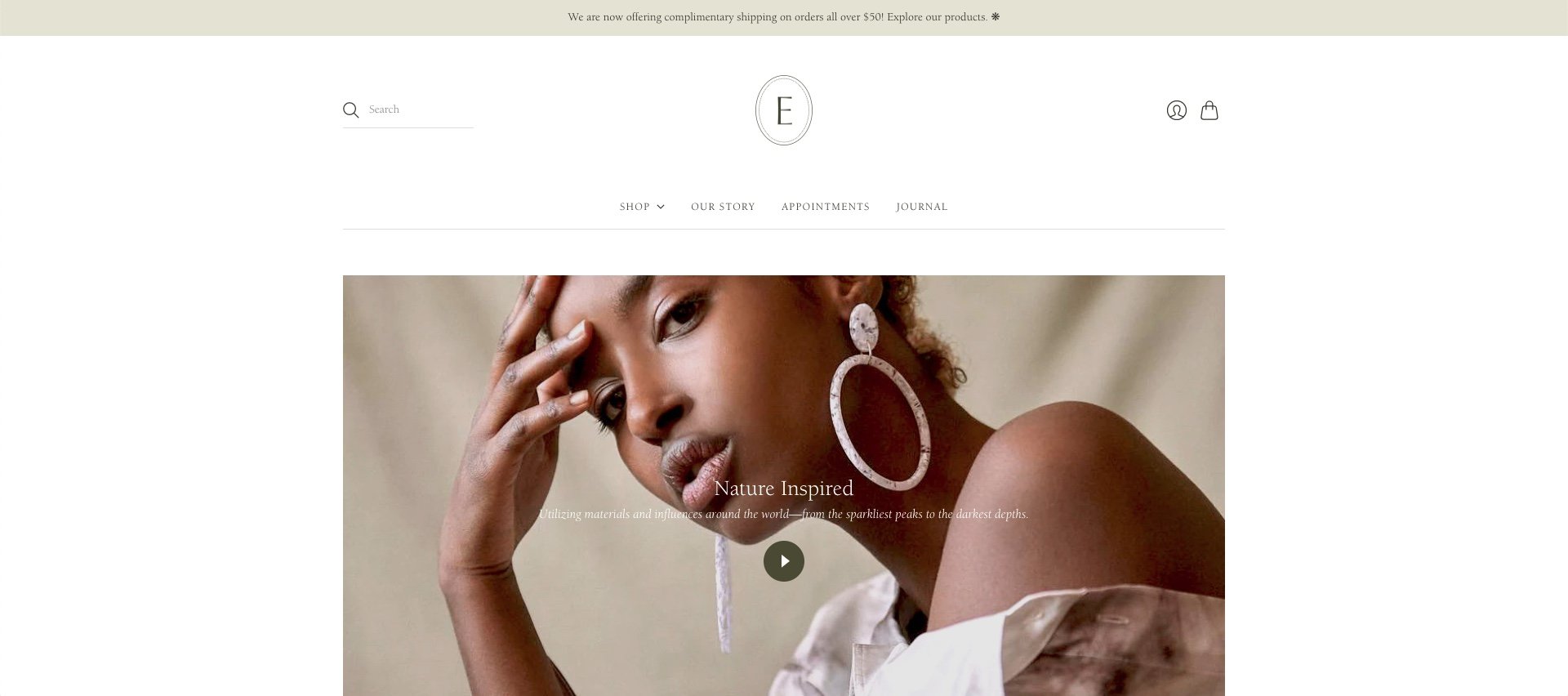 Price: free trial, $180 after publishing
Main features:
Advanced product filtering
Multi-column navigation
Simple editing interface
12. Lusion – multipurpose theme with top minimal design options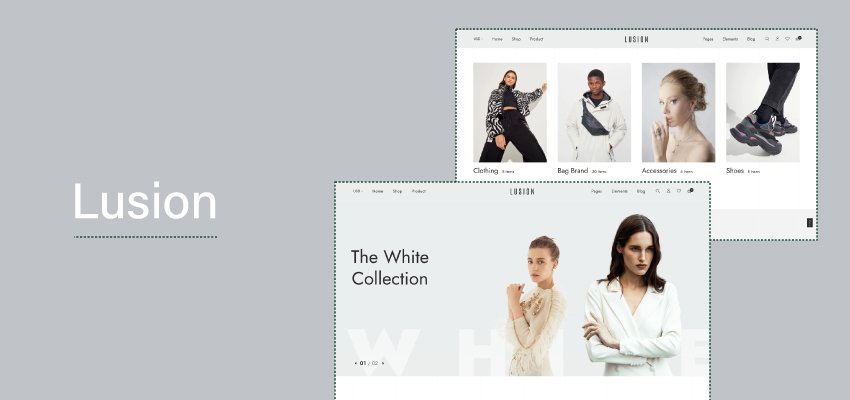 Lusion goes all-in on minimalist white design, offering over 30+ home page templates, all following a simple and clean, light colorway. Plus, with 12 shops pages, 10 product pages, and 10 headers, there are thousands of ways you can edit your website to make it fully unique.
Lusion is fully focused on mobile experience: not only fitting within every modern device out there, but also offering a well thought-out UI, which should make browsing and completing sales simple on a mobile phone. Plus, additional features like newsletters, sales popups, wishlist, and a mega menu are all there for large businesses and large inventories.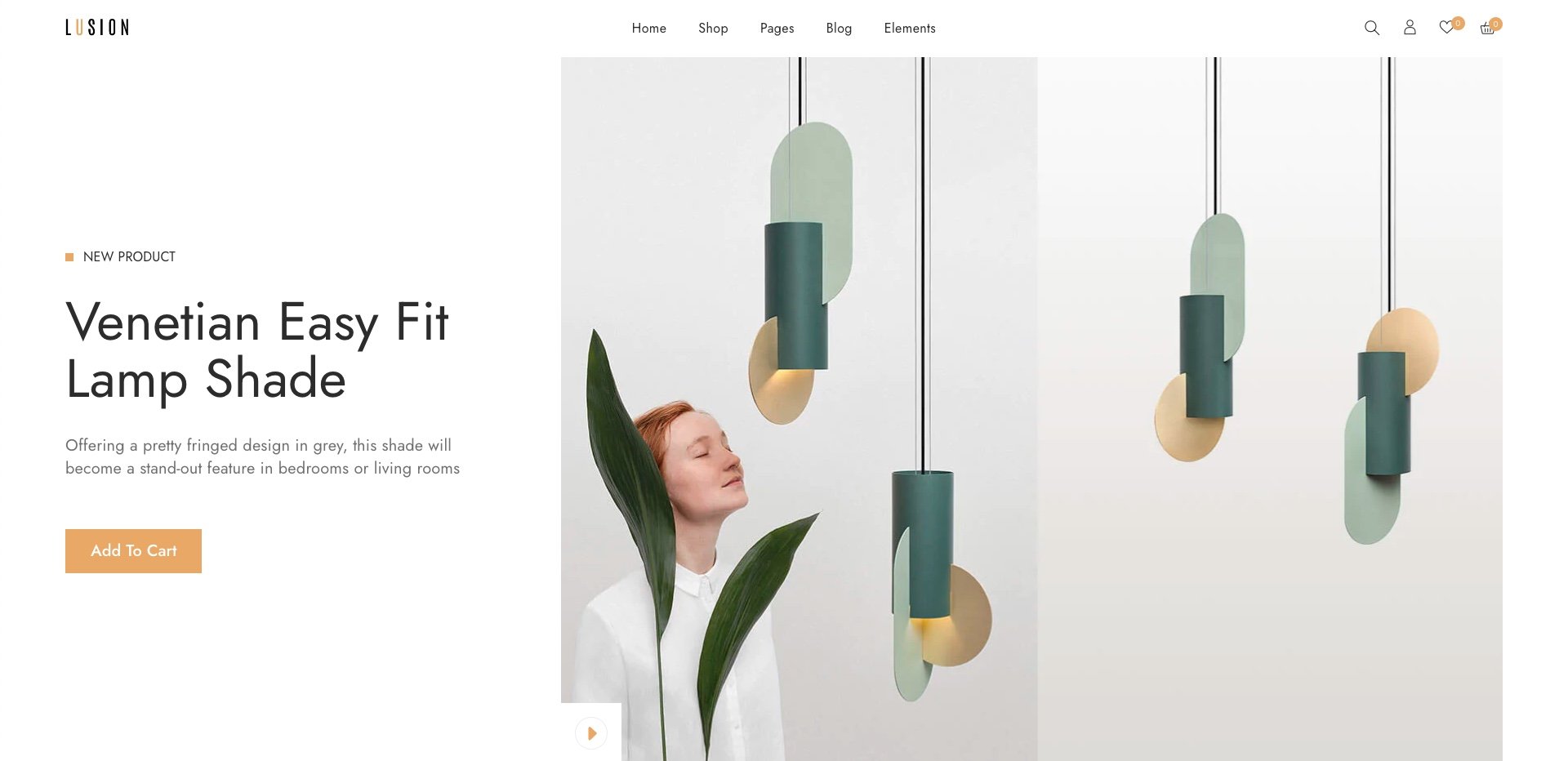 Price: $48
Main features:
Newsletters
Sales popups
30+ demos
13. Kodo – fast minimalist theme with excellent site performance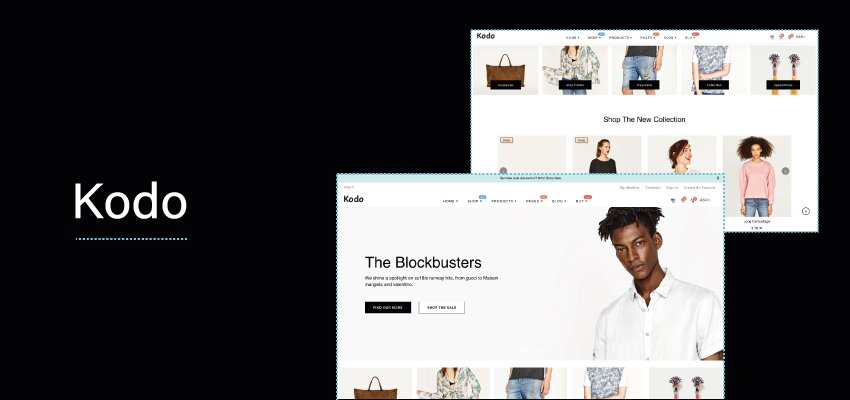 Kodo is a minimal Shopify theme, built with two things in mind: speed and customization. It delivers on these promises handsomely. Kodo sites are minimal not only in style, but it code as well, loading seriously fast. Also, with full color customization, 17 homepage layouts, and a big variety of header and category styles, you can make just about any website – and keep it minimalist.
Product variant switches make it simple to build a custom-product store, and custom quick view with off-canvas shopping cart make it easy for you to display the products in detail and increase your sales. Live search features also make your site easy to browse, even if you have a massive collection of products.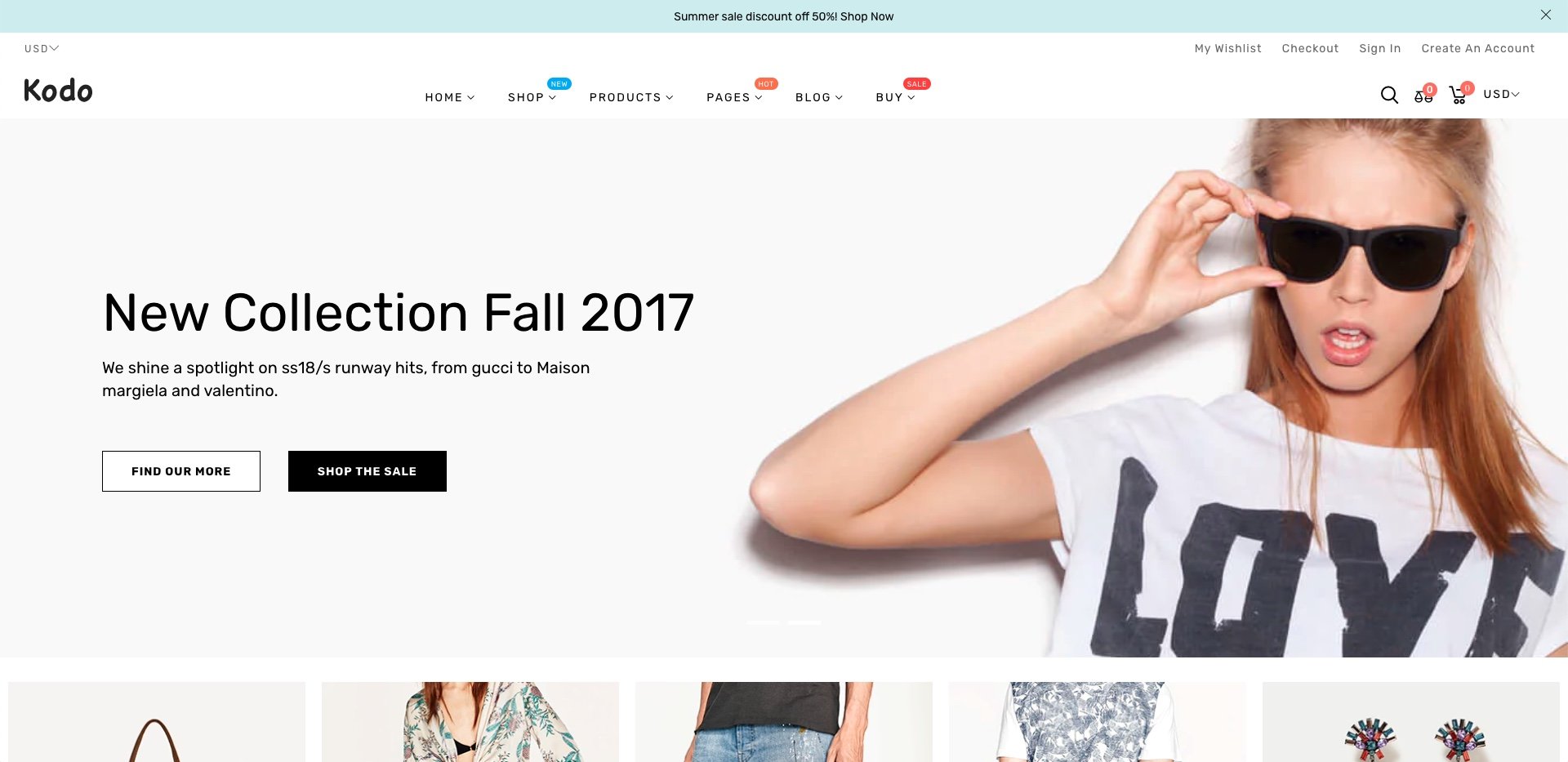 Price: $59
Main features:
Fast loading times,
Advanced product display and search
14. Belle – simple Shopify theme with excellent additional features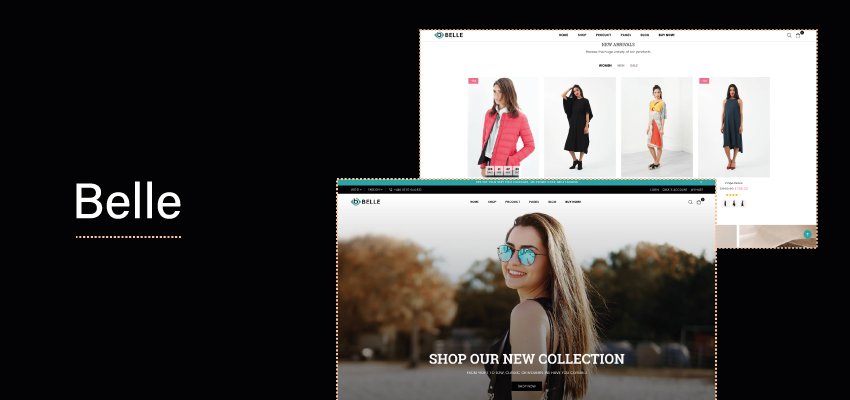 Belle is a minimal Shopify theme, focused mostly on fashion stores. But it can work for just about anything. It works perfectly with Shopify 2.0, making editing the website and adding additional features as easy as it can be. And there are also over 20 different demos you can mix and match to get the best look for your site.
Fully optimized for dropshipping, Belle is an excellent choice for easily managing big inventories and including sales optimization features for the best profits. There are some built in already – like a countdown timer, an option for pre-orders, and a 30-day trial for premium loyalty, rewards, and review features.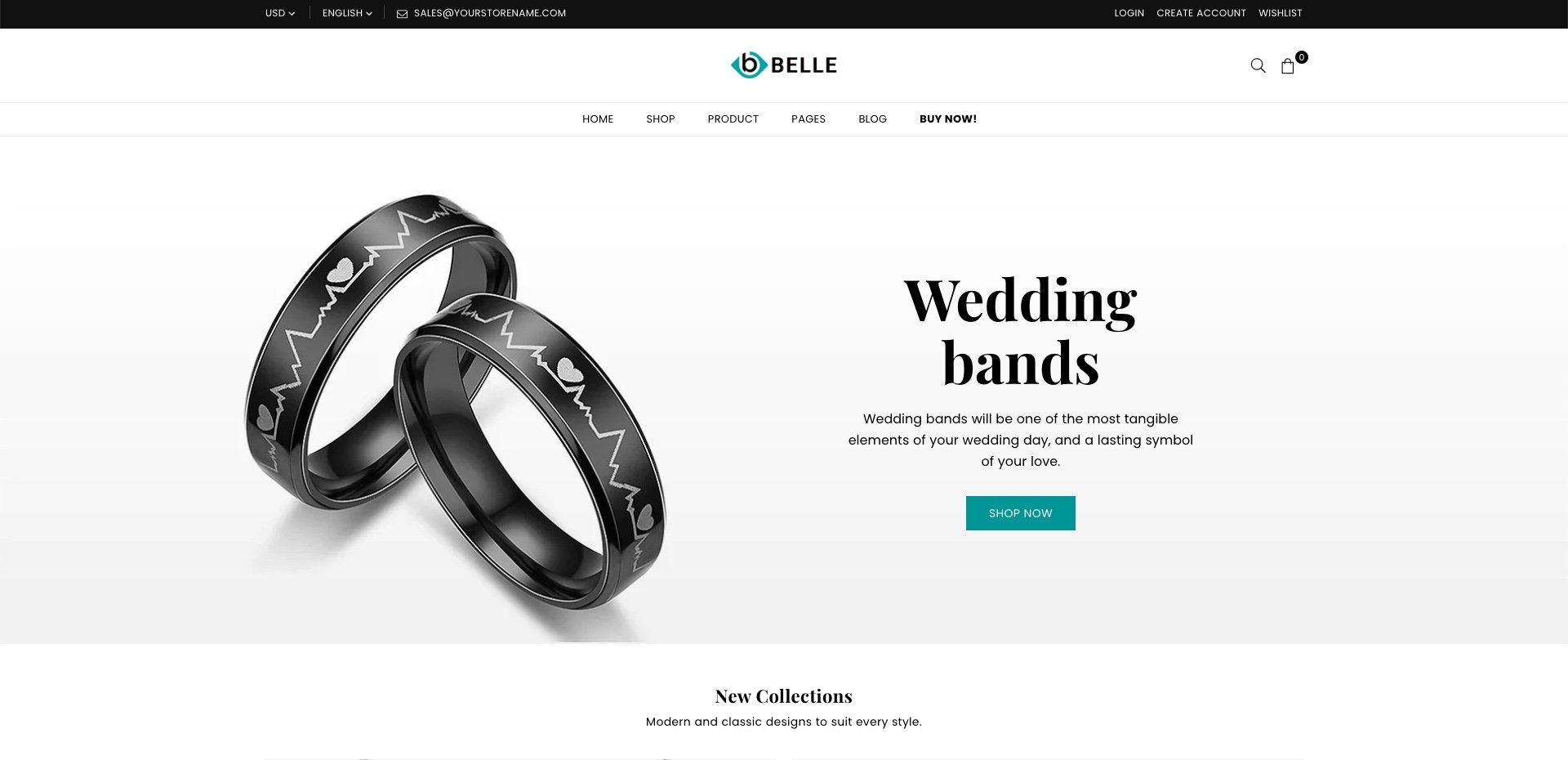 Price: $79
Main features:
Drag and drop design
Pre-orders
Countdown timer
15. Tmart – clean and modern Shopify theme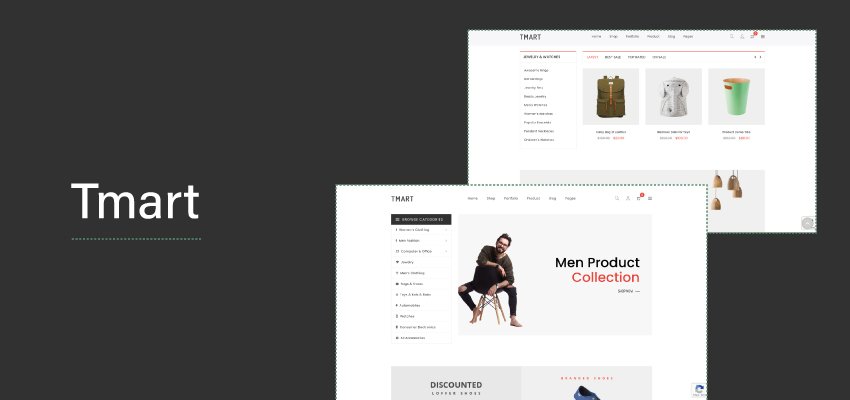 Tmart is a simple Shopify theme, following all the modern online trends. With 11 homepage demos, suited for both single product stores, and stores with massive inventories, this is an excellent all-rounder. This customization lets anyone use this minimalist design on just about any type of site, making this theme a great pick for affiliate and dropshipping sites.
Tmart offers several types of menus, an extensive blog section, and several ways of product display – including product tabs for excellent grid view, portfolio section, and a convenient quick view section. If you're looking for a minimalist theme with a wide range of possibilities, Tmart is a great pick.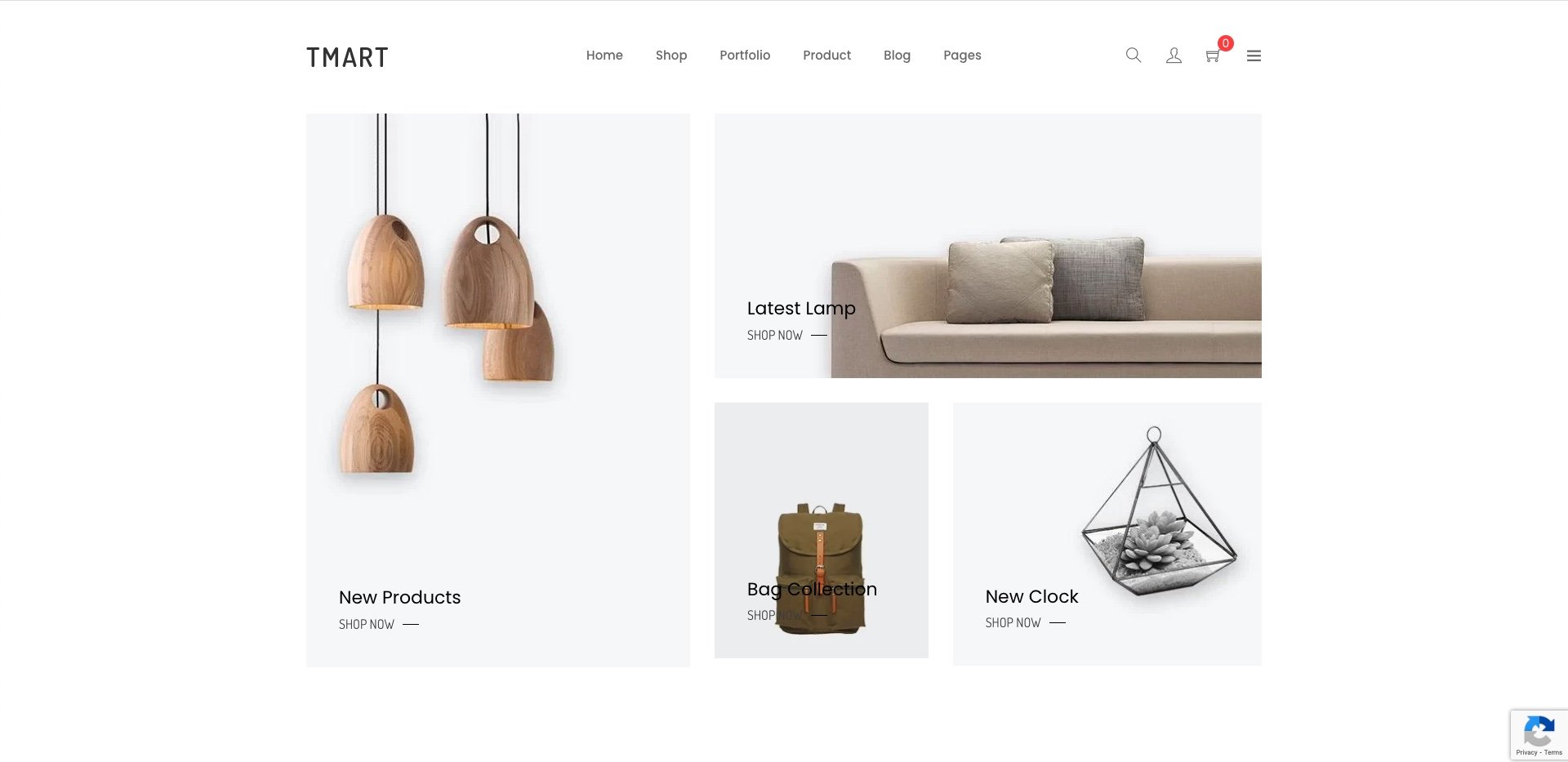 Price: $48
Main features:
Dynamic contact form
Quick product view
Product tab display
How did we choose Shopify themes for a minimal store?
The list we've compiled is pretty extensive – so how did we choose those particular Shopify themes? Here's the criteria we looked at:
Clutter-free design. It goes without saying that words clutter and minimal don't match. We've only added those Shopify themes that made use of the white space and didn't overwhelm with menus, details, and complicated design choices.
Industry versatility. We've chosen themes that are fitting for various different industries, including fashion, technology, home, lifestyle, and so on. No matter what business you're in, you'll find the right fit for you.
Features. A lot of minimal designs lack important features. Therefore, we've picked those Shopify themes that were simple, clean, yet still had a lot to show for.
Real store examples. It's important to see whether a theme is used by real businesses, so we've included real-life examples of stores that use Shopify themes on this list.
What makes a good minimal Shopify store design?
A good minimalist Shopify store design – what does it look like? We have our criteria, and, yes, we've made a bullet point list:
Focus on the product. Storytelling is one the biggest advantages of a minimal Shopify theme. The white space, big images and the ability to add lengthier product descriptions help sell your products through storytelling.
High-resolution images. When you put your brand and product front and center, you want the quality to shine through. That's why be sure to check theme demos or real-life stores that use the theme you're eyeing to see if the theme allows you to put high-res photos or even videos straight to the homepage.
Clutter-free design. You don't want potential buyers to be overwhelmed by your store's design, which includes huge menus, tons of pop-ups, and flashing sales labels. Sure, there are some big eCommerce stores that benefit from that, but if you're a small business or your goal is to tell a story, clutter is something to avoid.
Easy navigation. Make sure your audience has no trouble finding what they're looking for or even buying the product. The point of a minimal theme is to reduce distractions and focus on the brand.
Minimal design is the one that doesn't overwhelm the audience and allows potential buyers to shop in peace. Our general advice is to always carefully check out Shopify theme demos to make sure that it's exactly what you're looking for.
Final words
There's a reason so many brands opt for minimalist Shopify themes – it's clutter-free, easy to navigate, and it puts focus on the brand and the story. Minimal design is also perfect for emerging and small businesses, as it's also easy to set up and usually costs less than themes targeted at big eCommerce businesses.
All in all, whether you're starting a new business, looking for a design that will help you declutter your store, or just want to focus on brand storytelling, we hope our list of the 12 best Shopify themes for minimalistic stores makes your choice even a little bit easier.