commission. Your support is greatly appreciated!

Shopify themes for SEO are a great way to launch your online store on the right foot. Well-optimized and organized pages will make visitors stay longer, increase search engine rankings, and in the end, help you boost conversions. However, choosing the right theme from thousands of options can be daunting.

That's why, in this article, we're going to list the 10 best Shopify themes for SEO and build a case for each of them. We'll cover main features, suitability for specific industries, theme styles, and other details.

Let's get into it.
Best Shopify themes for SEO: shortlist
Here are our top-5 hand-picked themes that will help you build the best search engine optimized Shopify store:
What to look for in the best Shopify theme for SEO?
In order to make sure that people find your Shopify store organically on Google or other search engines, look for some crucial SEO-friendly features. Here's our list:
Compatibility with all devices. Having your website fully optimized for mobile will ensure better SERP rankings.
Clear navigation menu. When choosing a theme for your Shopify store, make sure to preview its live demo, so you get a good picture of how the theme looks.
Site speed. Speed is an indirect ranking factor – if your website loads slowly, people will bounce, which will impact your rankings, traffic, and CR.
Support for rich snippets. Rich snippets take up quite a lot of space in SERPs, so it's a great way to get your store seen.
Customizable metadata. You'll have more control of your SEO if you can customize your site's metadata.
Other features include social sharing, the ability to customize products, translation support, and image size optimization options.
Is an SEO-optimized theme enough for a Shopify store optimization?
While an SEO-optimized theme is a great first step towards a neatly organized website, it's not enough for a fully optimized Shopify store.
That doesn't mean you'll have to spend your time learning all SEO complexities, as there are apps that do it for you. One of them is TinyIMG. Here are some useful app features:
Third-party app script control. With TinyIMG you can easily disable third-party apps from loading on your website.
SEO audits & actionable suggestions. TinyIMG generates reports on your store's speed and various SEO issues (like empty title tags). The app also provides suggestions on how to fix said issues.
Extensive image optimization. If the image is too big, it'll slow down your website, but you can easily resize images in bulk or do it automatically with an app like TinyIMG.
Broken link detection and redirections. The app automatically detects broken links and redirects the readers to working ones.
10 best Shopify themes for SEO for 2023 – our detailed list
Now let's review each theme in more detail so you can choose which one is the best for your industry, shop size, and aesthetics.
1. Palo Alto – a premium SEO-optimized Shopify theme for modern stores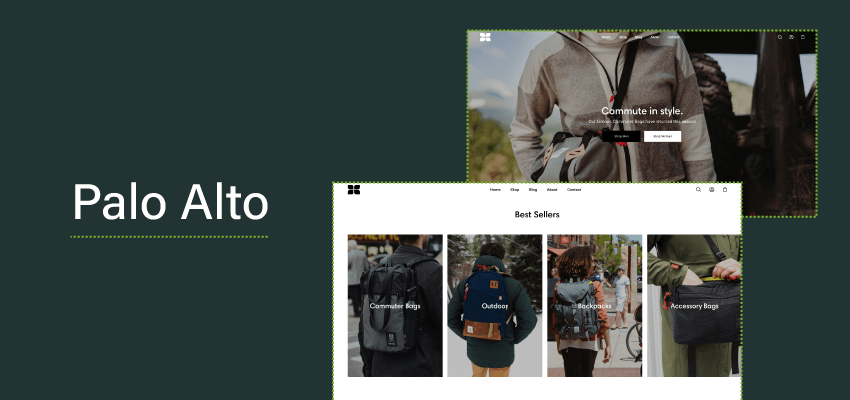 Palo Alto is a premium Shopify theme developed by Presidio Creative. Even though it's the priciest theme on our list, Palo Alto offers tons of top notch features that if used wisely will help you boost organic traffic.
This theme sets a new standard for customization and site speed. It meets Shopify's performance standards and leaves a lot of space for creativity and personalization. With Palo Alto, you'll get to customize your store to feature things like promo popups, product review sections, FAQ page, breadcrumbs, image optimization, better in-store search and navigation.
Main features:
SEO friendly
Large image optimization
Breadcrumbs
High performance
Free theme updates
Quick buy
A well-organized, modern store will make visitors stay there longer, which in turn helps with SERP positions. Palo Alto Shopify theme is expensive, but it does deliver on SEO and much more.
2. Negan – clean and flexible Shopify theme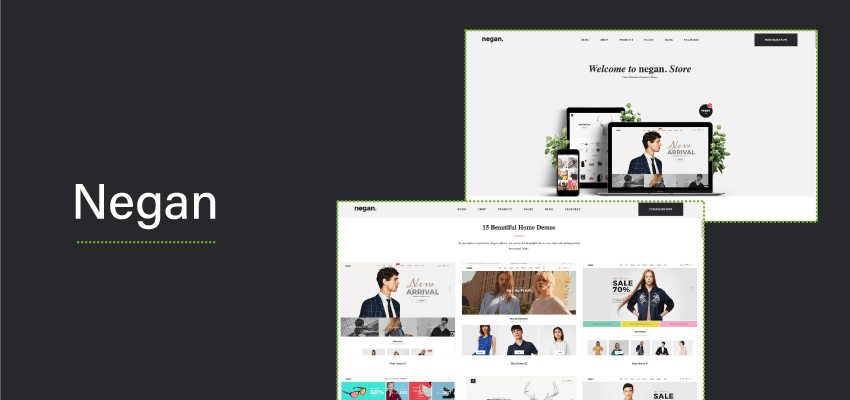 Negan is a minimal theme, yet it's full of powerful features. It was built by Nova-works with SEO in mind from the very beginning.
Important SEO features include Google's rich snippet, speed optimization, metadata and heading customization. Negan is also mobile-friendly and gives you full product category customization options, as well as social media integrations.
Main features:
SEO optimized
Optimized speed
RTL support for easy translation
Instagram integration
Fully responsive on different screen sizes
Lots of layouts and templates
Customer support
Rich in SEO-focused features and contemporary theme styles, Negan is a great alternative for a more pricier contender at the top of this list.
3. Oars – trending design styles and clean back-end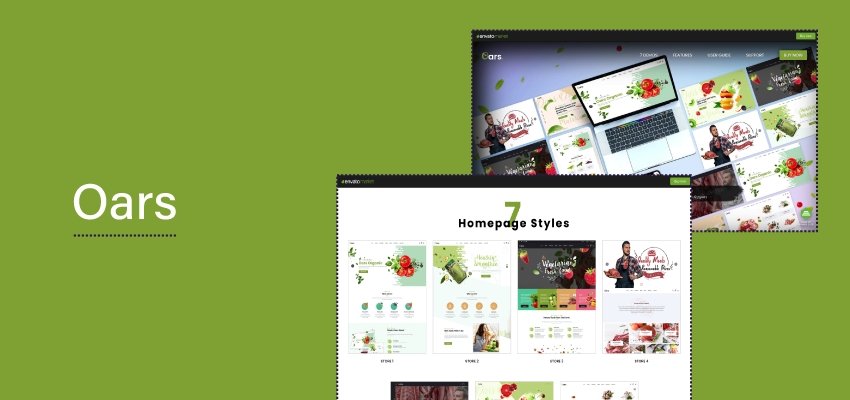 Oars was developed by the Envato Top Elite author team – tvlgiao. It offers clean designs and is fast-loading, mobile and SEO-friendly.
This theme has all important SEO microdata coded, it's fully responsive with different screen resolutions, the code is lightweight so it loads fast. If you want to get creative, Oars allows for a lot of customization, so you can build a unique store perfect for your products.
Main features:
Fully responsive
Fast loading
Mobile-friendly pages
Lightweight
Customer support
If you're looking to boost your rankings not only in desktop, but also mobile, Oars could be yours (for $69, of course).
4. Sigma – professional designs with SEO in mind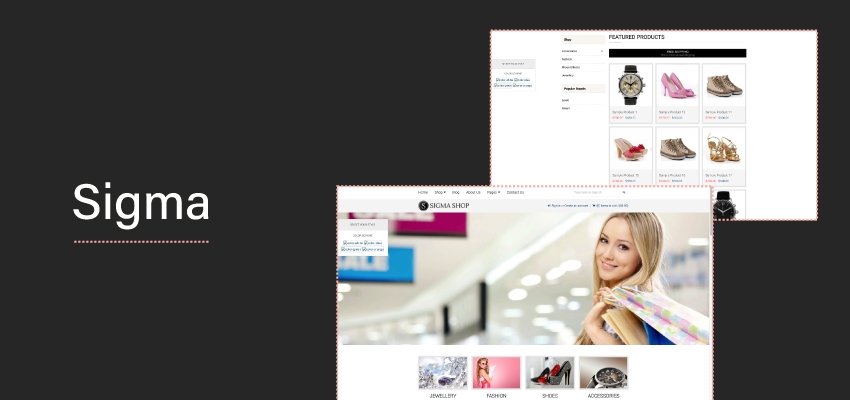 Sigma is packed with next-generation features and lots of theme customization options. Developed by BuddhaThemes, Sigma pays attention to ever-growing SEO needs and all the related features
Those looking for the best SEO-friendly theme, will be happy to know Sigma offers 100% responsiveness with widescreens and mobile devices alike, social media integration, clear navigation menu, compatibility with all major browsers, and more.
Main features:
SEO optimized
Valid HTML5 + CSS3
100% responsive theme
Newsletter signup form
Easy setup
Those looking for a hassle-free, easy-to-set-up Shopify SEO theme, Sigma will not disappoint.
5. Star – modern in appearance and rich in features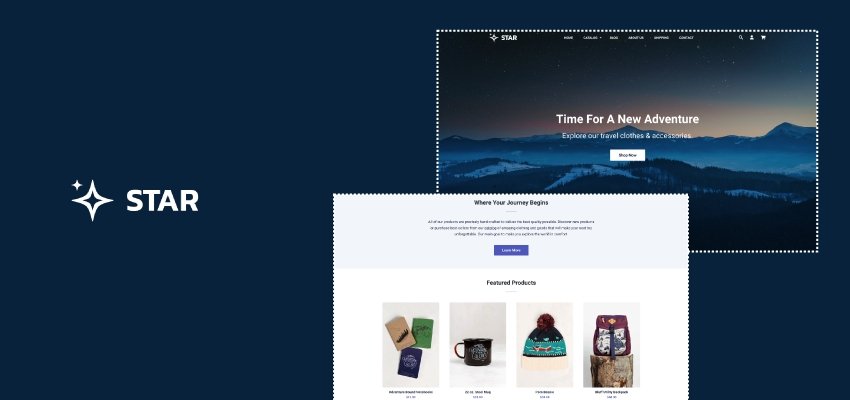 Star boasts a sleek and modern look without overlooking its strong features. Created by Outlane, this Shopify theme is great for those seeking to get ahead in the SEO game.
Star offers a mobile-first design, large image optimization, Google's rich snippets, social media integration, multi-level dropdown menu, and other features that follow SEO best practices. This stunning theme is easy to navigate and set up – a hassle-free experience even for the inexperienced.
Main features:
SEO-friendly
Mobile-first design
Google rich snippet
Customization tools
Product reviews
Social media sharing
Image optimization
This dreamy-looking theme better not deceive you – it's cutthroat when it comes to SEO matters. And it's great for newbies!
6. Everest – a powerful theme designed for conversions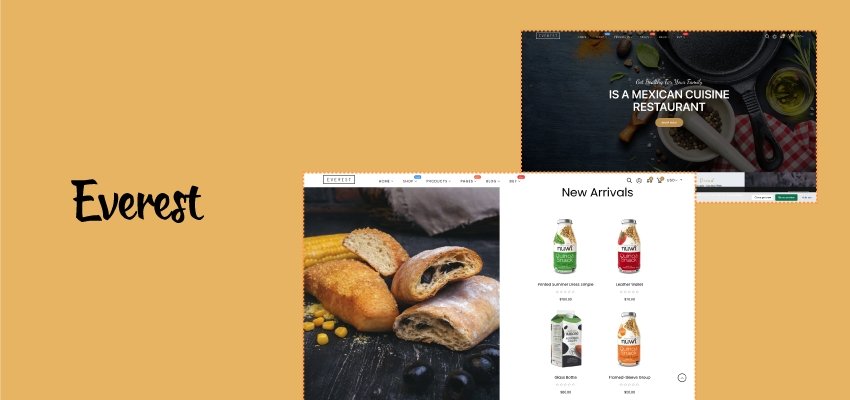 Everest is one of the most feature-packed themes out there. Developed by CleverSoft, it offers modern eCommerce designs and powerful functionality.
Everest Shopify theme incorporates lazy loading to improve site speed and performance, which is one of the most important SEO metrics. It also allows you to fully customize the entire store and choose from several most popular header variants. We can't possibly include all features this modern theme offers, but in the end it all focuses on increasing conversions.
Main features:
Lazy loading for better speeds
Fully customizable
Newsletter popups
Sticky menus
Customizible image size
Countdown timer
With the feature list so long, Everest swooshes its SEO theme competitors aside. But the length is not everything – ultimately, it's for you to decide what's needed in your Shopify store.
7. Micra – an inexpensive, modern and SEO-focused Shopify theme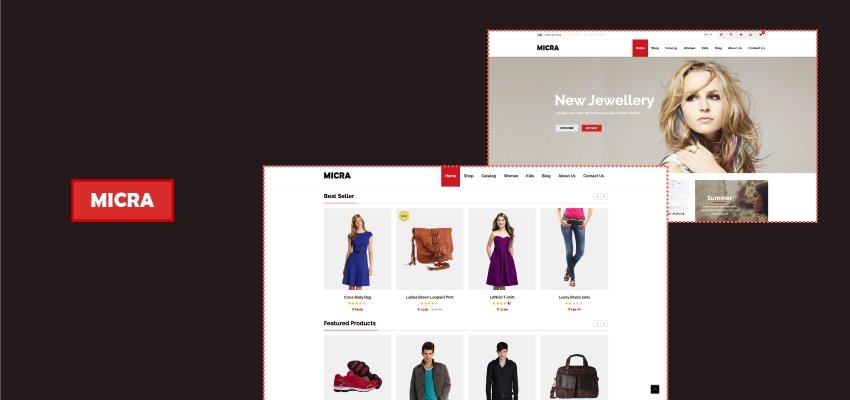 Micra was created by MagikCommerce and it offers responsive SEO-friendly solutions for fashion stores and boutiques.
This Shopify theme is minimalistic and easy to customize. It's 100% responsive, meaning your store will look great on all popular screens – laptop, tablet, mobile. Micra is optimized for the best speed with clean, minimal styles.
Main features:
SEO-friendly
Optimized for speed
Instagram gallery module
Easy to customize
Newsletter popup options
Clean, professional designs
Customer service
Out of all paid options, this one stands out, as it's the least pricey. If you want something minimal, cheap, yet still focused on boosting organic traffic, go for Micra.
8. Narrative – free and perfect for brand storytelling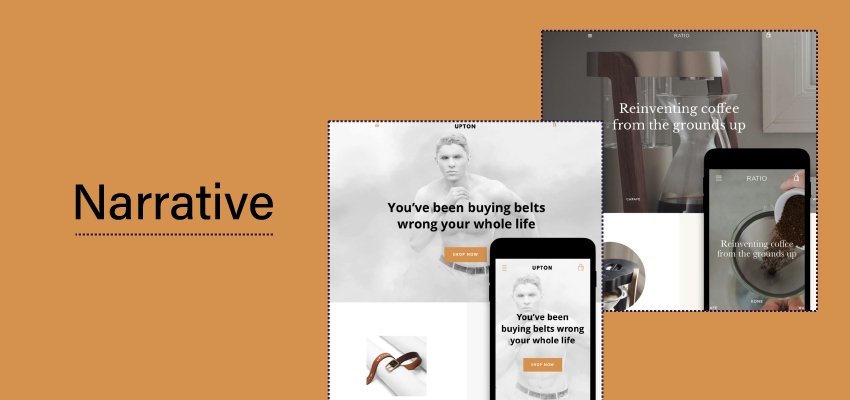 Narrative is a great choice for smaller Shopify stores. This theme is Shopify's own creation and it focuses on usability and site speed.
Minimal design ensures clean look and better loading speeds. Narrative is responsive and functions as great on mobile as it does on wider screens. If you're looking for a simple, modern theme for your product or a small shop, your search can easily end here.
Main features:
Optimized for best speeds
Fully responsive
Focused on one product or a small store
Hero video option
Fixed navigation
Wide layout
It's free, it's modern, it's fast. If you're just starting your business or just want a site to sell a single product, Narrative is unbeatable.
9. Boundless – free and perfect for showcasing high-res images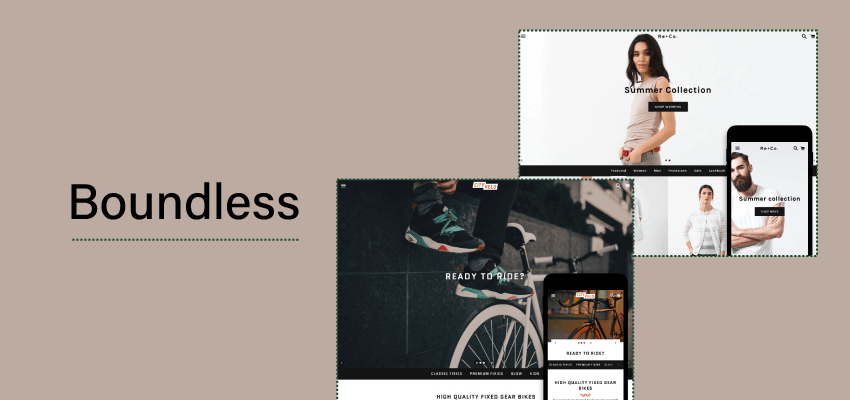 Boundless focuses on telling a story through photography. Brought to you by Shopify, this theme is a high performer in terms of speed.
Since Boundless puts photos first, it's incredibly important that those images are optimized well, so rankings don't suffer. And the developers delivered. You can also navigate the store with a sticky navigation menu, add a video or a slideshow to your home page, and feature large, high-resolution images anywhere on the website.
Main features:
Optimized for large images
Performance-focused
Sticky navigation
Free theme updates
If you want to focus on high-quality photography, Boundless is where you should stay. While not as feature-heavy as some other themes here, it's fast, free, and SEO-optimized.
10. Debut – free and built for small stores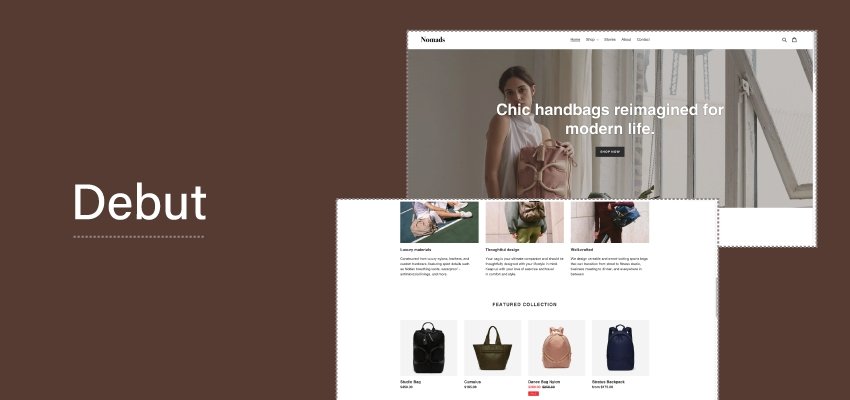 Debut is another free theme that was developed by Shopify. Offering more features than its other two free counterparts, Debut allows for more interaction in the store.
With this theme, you'll be able to showcase product pickup availability, smarter search options and quick links to products, product recommendations, and filtering. You can also add customer testimonials. And yes, all of this user-friendly functionality is ideal for SEO.
Main features:
SEO friendly
Product pickup availability
Predictive search
Customer reviews
Perfect for small stores
As a free Shopify SEO theme, Boundless stands tall with its functional and strong feature list.
SEO-optimized Shopify themes: Final words
An SEO-friendly Shopify theme is the first step to better search engine rankings – as we've already established. We hope you can find your best fit in our list depending on your product niche, expectations, and store size.
If you want a feature-packed theme focused on increasing conversions, go for Everest. For a modern, attractive look and a focus on mobile devices, choose Star. And if you're looking for something minimal and storytelling-heavy, then a free Narrative theme could be your endgame.
And after you're done scouting for the best theme, don't forget that your SEO efforts don't end there. Let TinyIMG app help you out in keeping your Shopify store high up in the rankings!