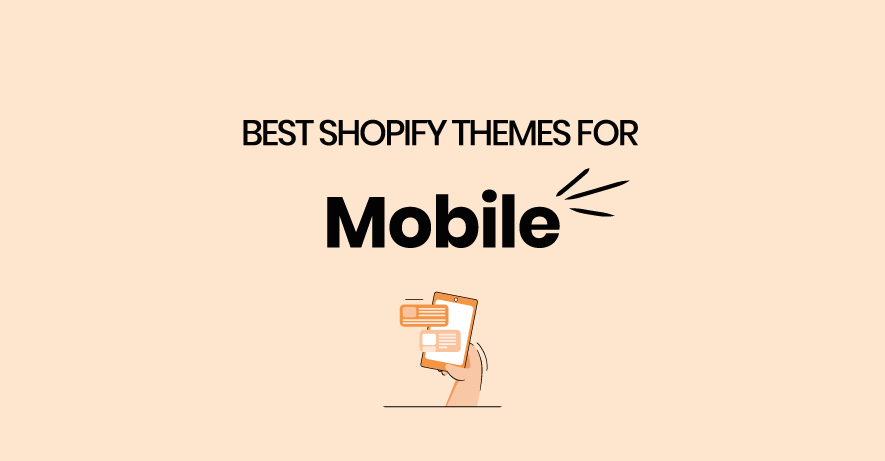 By purchasing through the links on this page, you are giving us the opportunity to earn a commission. Your support is greatly appreciated!

With a great Shopify theme for mobile devices, you show that you take mobile visitors seriously. In 2023, sales from mobile devices are expected to reach $523.87 billion – a 19.9% increase from the previous year. So if you want people to be buying from you, you should build a store that delivers the best mobile browsing experience.

In this post, we put together a list of Shopify themes that will help you build your website to look and sell well on every device. With excellent design and selling features, all of these responsive Shopify themes are winners.

A fitting theme is a great starting point. Optimize your page speed and SEO performance for the best results

Get TinyIMG now!
What to look for in the best Shopify theme for mobile?
Looking for the best mobile Shopify theme? Here are the main things you should be looking for when shopping for your next store design:
Minimalist or bold? Mobile screens don't offer a lot of screen real estate. So, many businesses go full minimalist, with simple designs. But bold designs give you more chance to express yourself: and separate from the crowd.
The right design styles. Most Shopify themes come with several different styles, giving you a good starting point. Choose a theme with a starting point closest to your perfect image.
The buying experience. While there are a lot of mobile users, they're more hesitant to buy compared to desktop ones. Look for themes offering easy checkout features and smart shopping cart functionality. People will buy – if you make it easy for them.
Let's have a look at these excellent Shopify mobile themes in detail:
Top responsive Shopify themes: our shortlist
10 best Shopify themes for mobile: detailed overview
Now, let's take a look at these themes in detail – let's find out what makes each of them the best Shopify theme for mobile devices:
1. Reach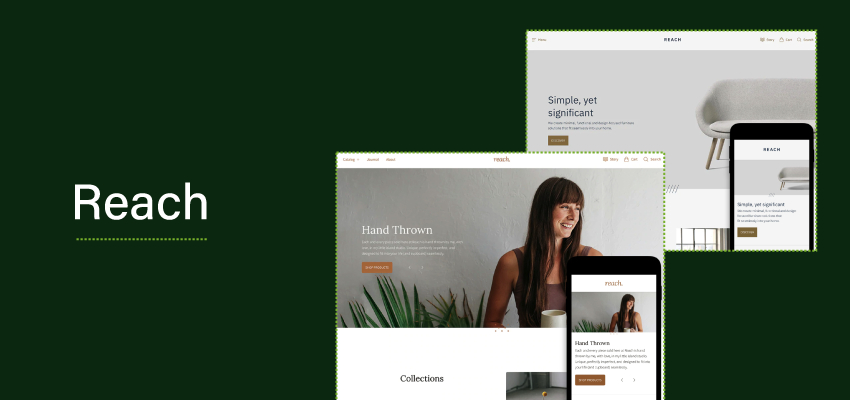 Home and garden industry, crafts
Made by the talented crew in Pixel Union, Reach is an excellent Shopify theme for all mobile devices. With simple lightweight, mobile-first style, and lower-half-focused design elements, this is a great theme to increase your mobile sales.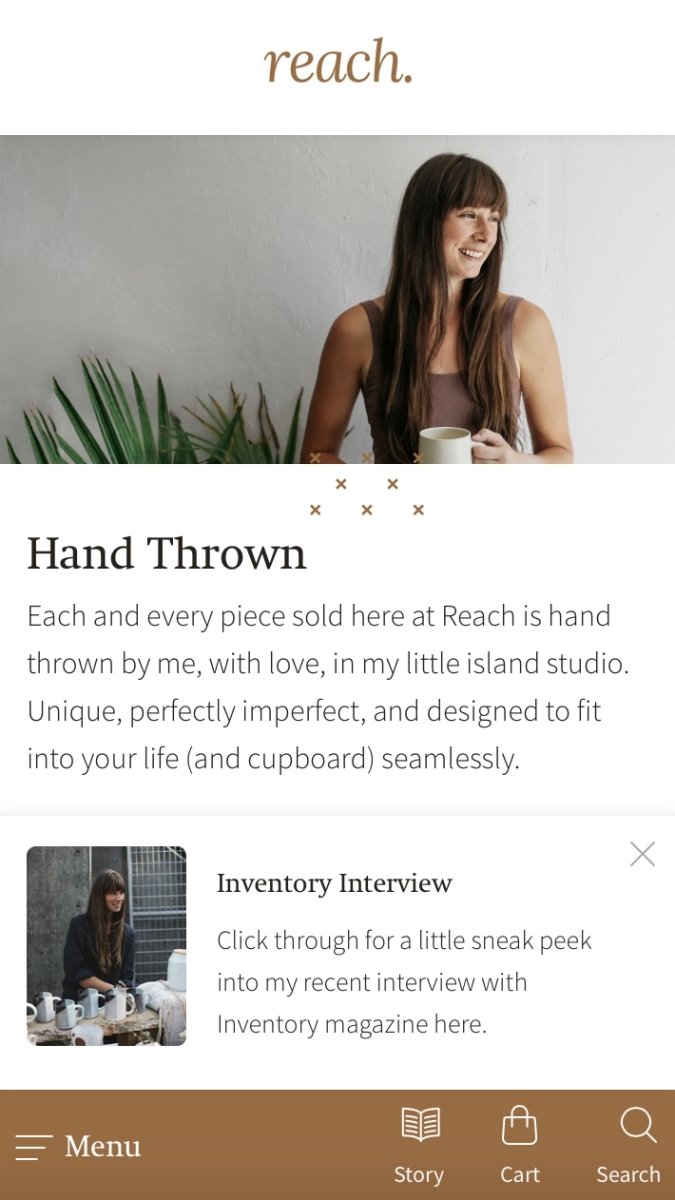 Compared to desktop layouts, mobile theme versions have to interact with much smaller real estate. Often this means less functionality and a worse shopping experience. Not here – Reach helps any user reach options for product customization, additional variants, and more. Customer testimonials, social media feeds, and featured blog functions are all included out of the box as well.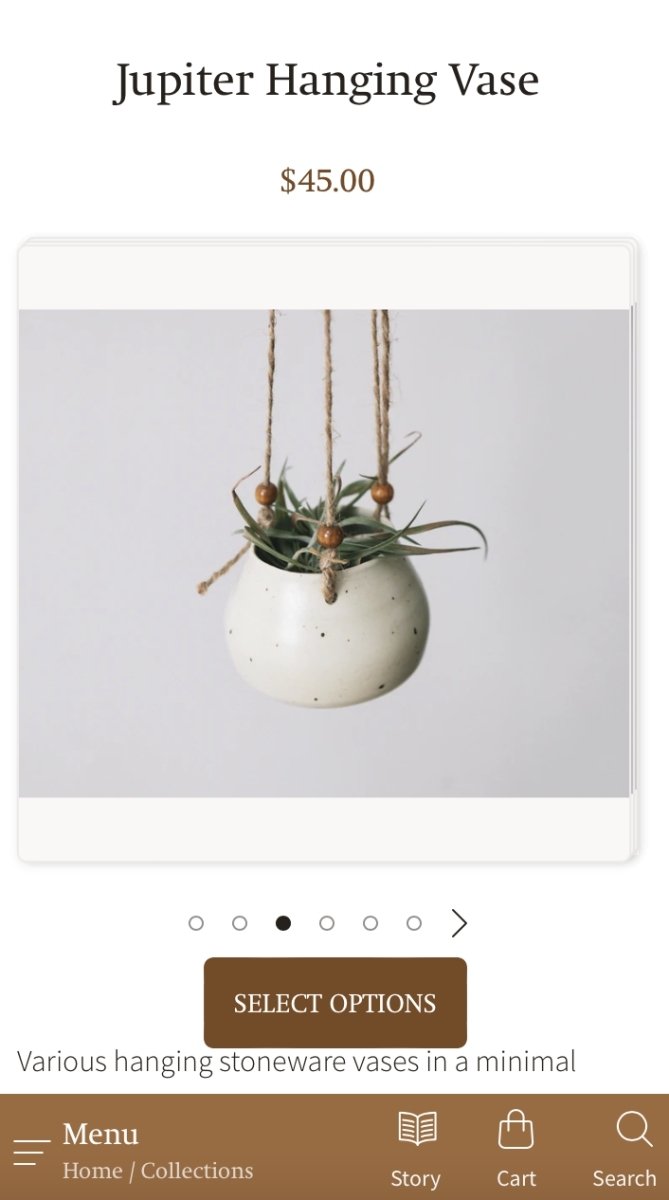 Reach costs $180 – but you pay as you publish, so you can try it for free. You can get it from Shopify's own theme store, so it's guaranteed to work with the platform's latest features.
Highlights:
featured blog post display,
product variant display,
social media feed,
product-focused testimonials.
2. Wokiee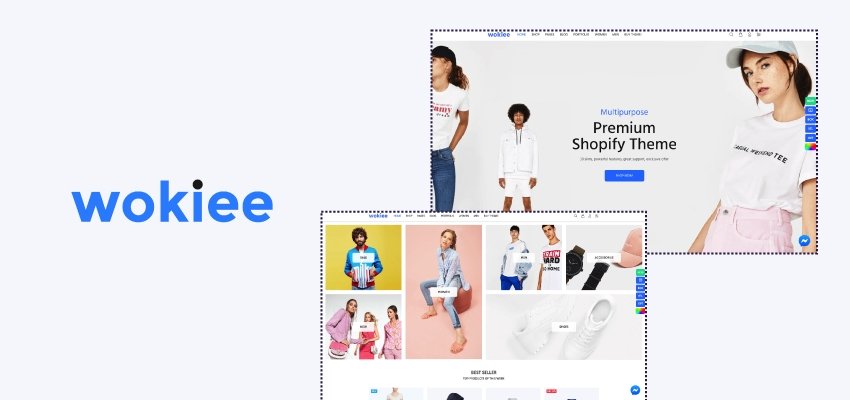 Wokiee is a mobile-friendly Shopify theme, loaded with excellent design and sales features. There are also dozens of pre-made templates, covering just about any type of small business out there. If you're looking for an option that lets you design your very own mobile Shopify store, this is a great option to choose.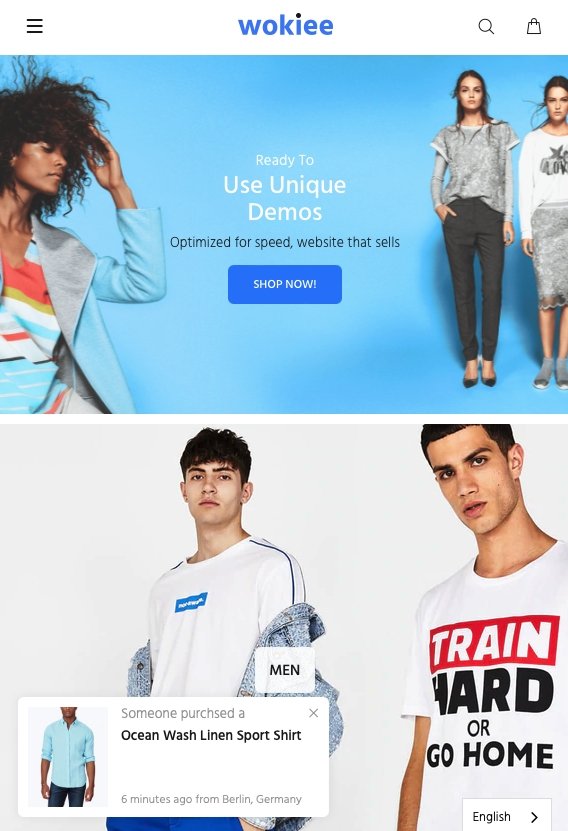 Mobile optimized menus, collections, and product pages look good on just about any device. Sliders, dynamic filtering, easy product configuration, and flexible design blocks come as standard. If you're just starting out, and don't have a library of solutions, covering just about any need – Wokiee might be an excellent choice.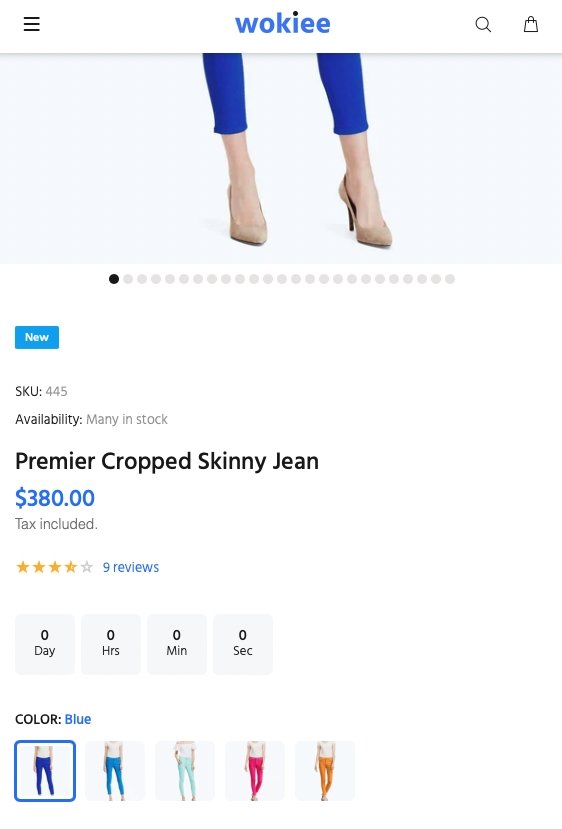 As a matter of fact, this theme claims to replace over $2,000 worth of Shopify apps in its package. For $89, Wokiee can be a solid investment for just about anyone.
Highlights:
full block customization,
8 store page layouts,
82 homepage layouts,
sales and marketing features
3. Porto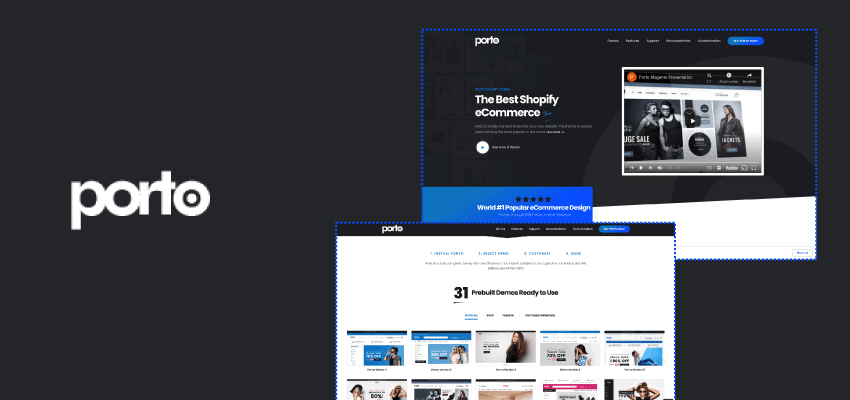 fashion stores, larger inventories
Porto is a highly customizable, responsive mobile Shopify theme. Fully touch-friendly, and optimized for high-resolution mobile displays, this theme is also seriously fast: letting you build an entirely bespoke store your customers will love to browse through.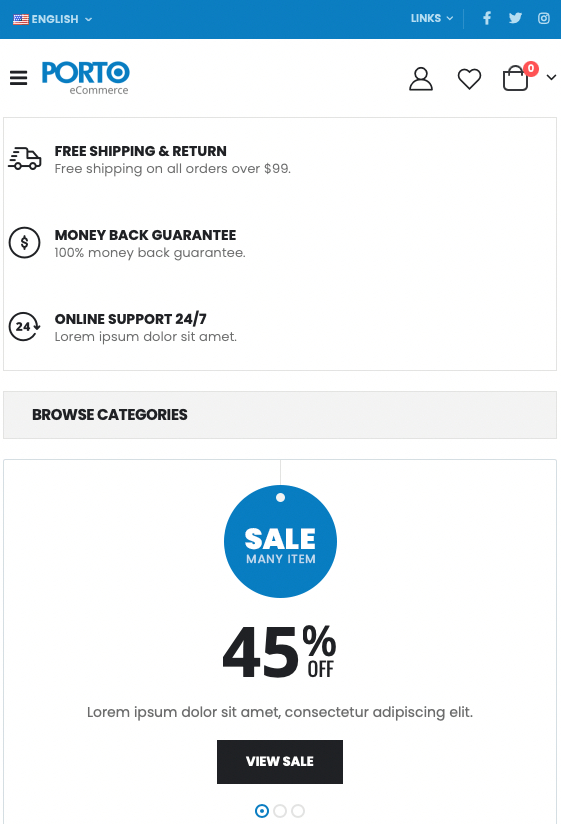 There are three main layout variations and extensive menu options that look good on both desktop and mobile devices. A massive variety of blocks and sections will let you make a full unique website, and a powerful editor lets you edit even the smallest details to perfection. If you know exactly what a good mobile-friendly Shopify website should look like, Porto will let you make it happen.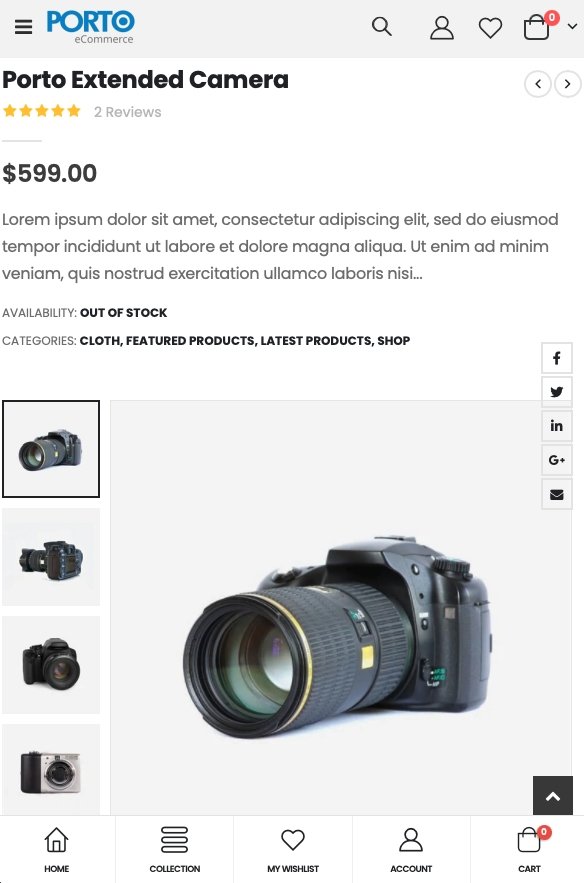 At $99, it's also a pretty good deal – especially considering the flexibility that this theme provides.
Highlights:
great page speed,
extensive customization,
home and product page variations
4. Handy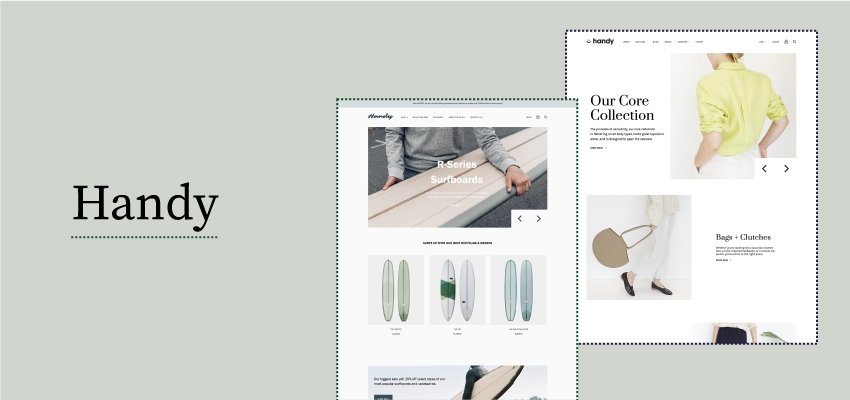 Home and accessory stores, small catalogs
Handy is an excellent responsive Shopify theme, optimized specifically for small screen browsing. It does an excellent job at displaying as much information on a phone screen as possible – giving your site a unique look that separates it from many other mobile-optimized theme options.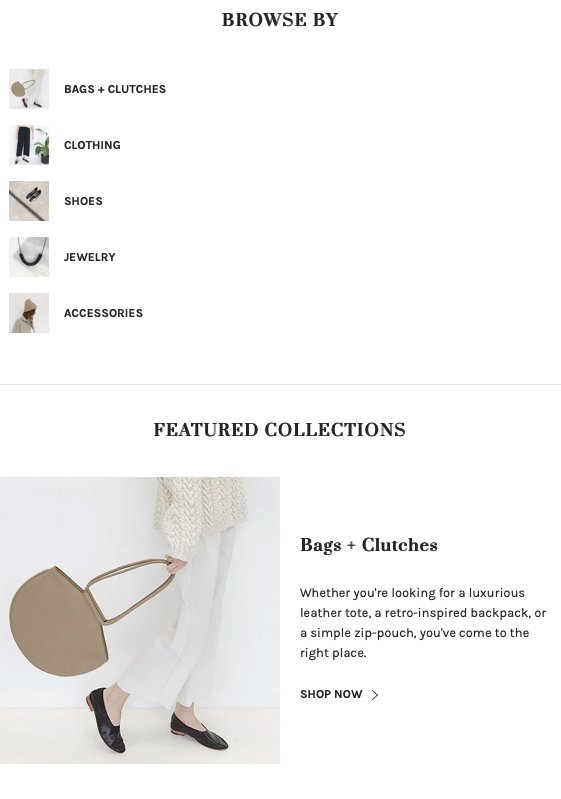 Product display and image gallery options are very powerful and touch-friendly here. On mobile devices of all sizes, everything looks completely right. There aren't any overlapping buttons or odd-looking images. Every single detail here is very well thought out. And you'll have plenty of them to choose from.
Customizable contact forms, product banners, promo tiles, recommended product features, and more are here to give the best overall mobile shopping experience.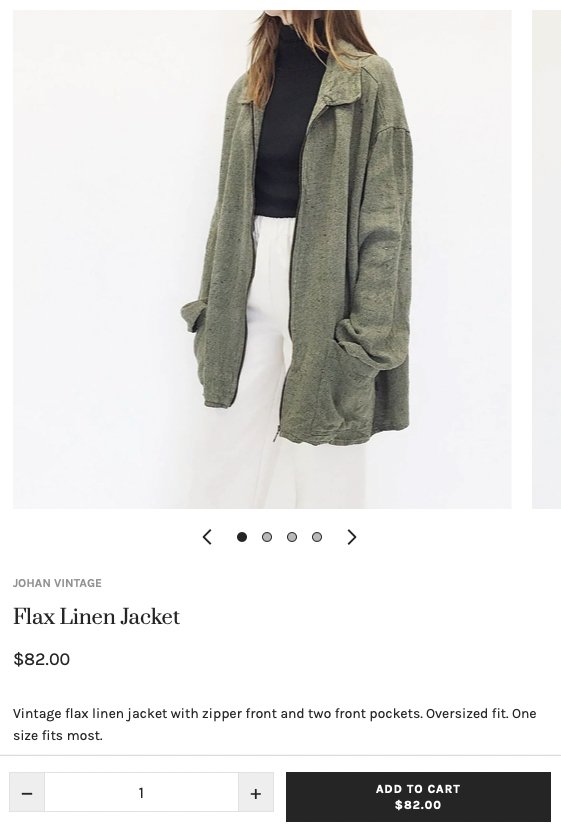 At $180, Handy is a smart investment – giving you a beautiful mobile-first design with plenty of features to work with.
Highlights:
product badges,
customizable forms,
mobile-friendly blog display
5. Flow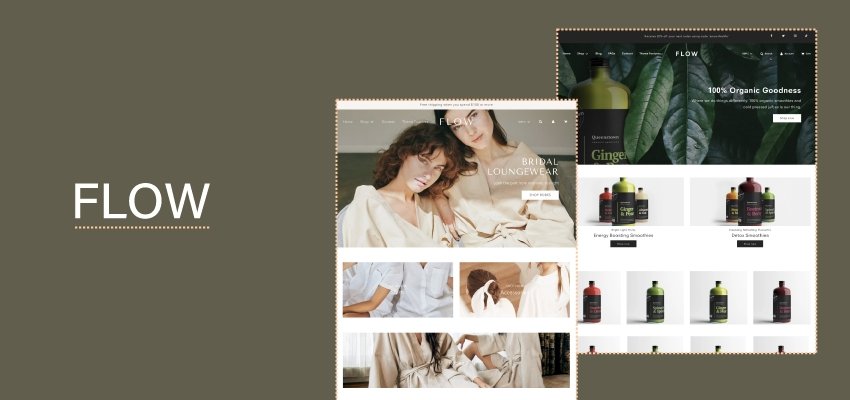 Accessories, age-restricted products, high-volume stores
Queenstown, Byron, Cannes
Flow is an excellent all-around theme that includes smart sales and marketing features right in the package. There are 3 very different layouts in one package: but they're all completely mobile-friendly, and put your product front and center of everything that you do.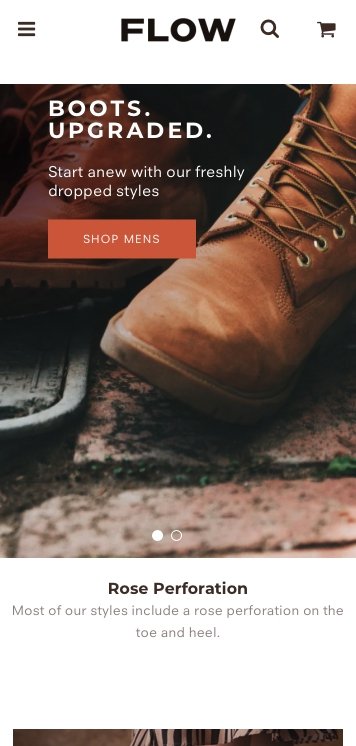 The three available design options offer different starting points, so you can just pick the one that matches best with your company's vibe. Then, use the design features like quick view, various promo popups, and recommended products to promote exactly what you wish to promote. Quick buy features and slide-out cart are there to help you close the sale as quickly as possible. Product pages are highly customizable, and even with several different variants, mobile users should have no issues interacting with your site and completing the sales.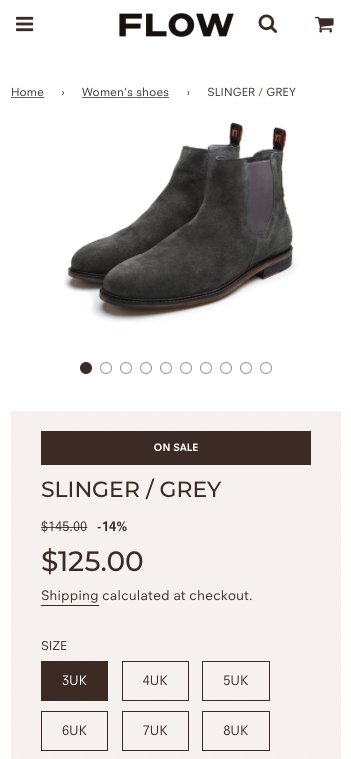 At $350, Flow is rather expensive. But it's excellent value – especially since you'll only pay when you publish. So you can try it out for free and see if it's right for you.
Highlights:
quick buy options,
visual page customization,
age-verifier,
in-depth product page options
6. Express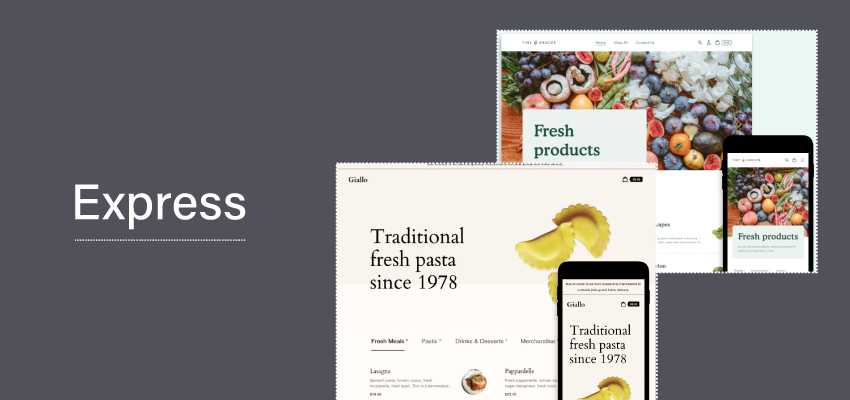 Mobile food ordering industry has been booming for the last several years. And if you're in the food industry, you need a website that can keep up with the times. Enter Express – a theme, perfectly suited for restaurants, cafes, and mom-and-pop bistros of all sizes.
Express comes in two different styles, the nice and beige Bistro, and fresh green Pantry, letting you choose the best starting point. Also, the theme is optimized for one-page stores: so it's excellent for smaller menus. And as everything about Express is built for mobile devices – such as the quick buy function, or the slide-out cart, your visitors will have no issues making sales right from their phones.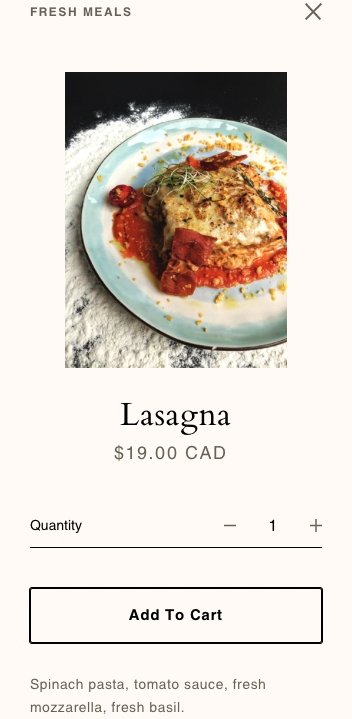 This theme is entirely free. It's developed by Shopify, so all the platform's latest features and updates will be waiting for you for years to come. All in all – a good option for the food industry and beyond.
Highlights:
featured homepage collections,
quick buy features,
slide-out cart.
7. Envy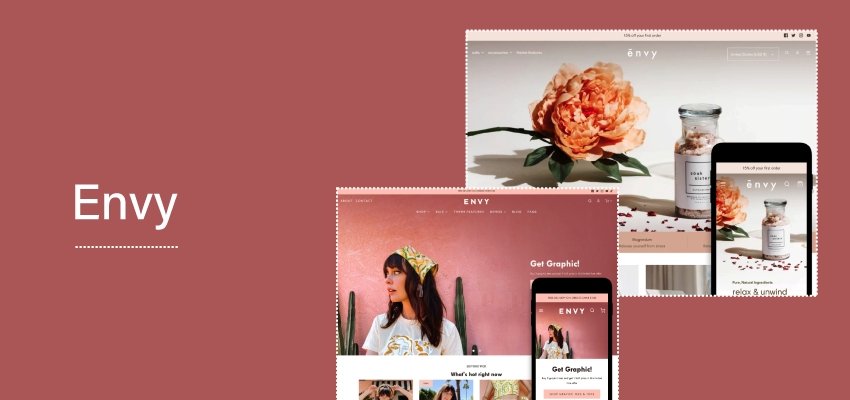 Clothing stores, sales promotions
Oslo, Copenhagen, Stockholm, Gothenburg
While perfect for many types of stores, Envy seems tailor-made for clothing companies, looking to increase their mobile sales. With four beautiful, mobile-friendly styles, sales options, and smart product display features, it's an excellent theme for building the next great fashion icon.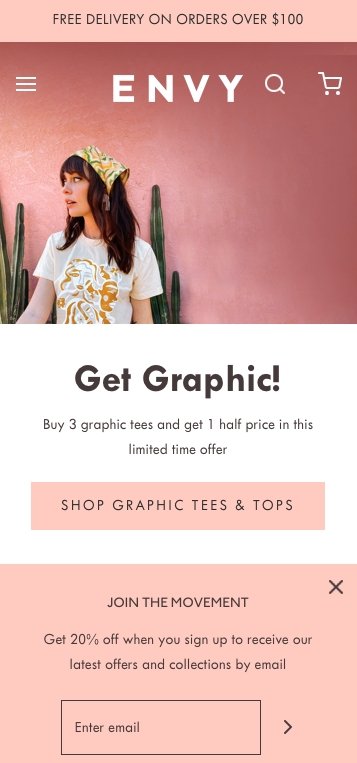 If your products feature striking imagery which needs to look big on the smallest screens, Envy offers exactly that. "Shop the look" product highlight looks great on the phone screen, blog posts and images come in many different types of blocks. Banners, headers, and footers, for both your information and sales notifications are fully customizable.
Plus, Envy offers an excellent product page – it's great for displaying images, sales, and promotions.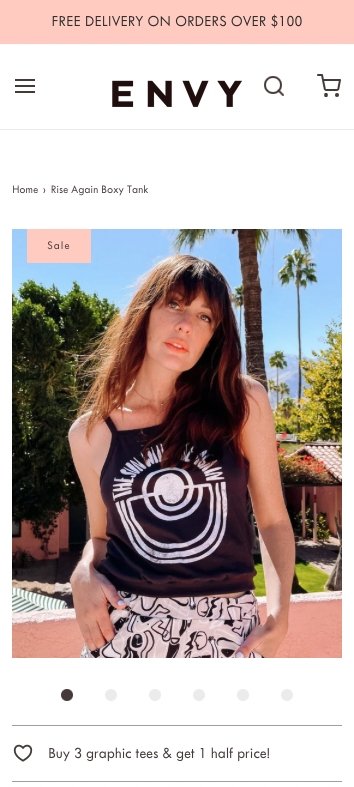 Envy costs $350 – but you can try this theme before you go live. If you're running a fashion store, this theme might pay back for itself really quickly.
Highlights:
mobile-friendly "shop the look",
sales features,
back-in-stock alert
8. Dawn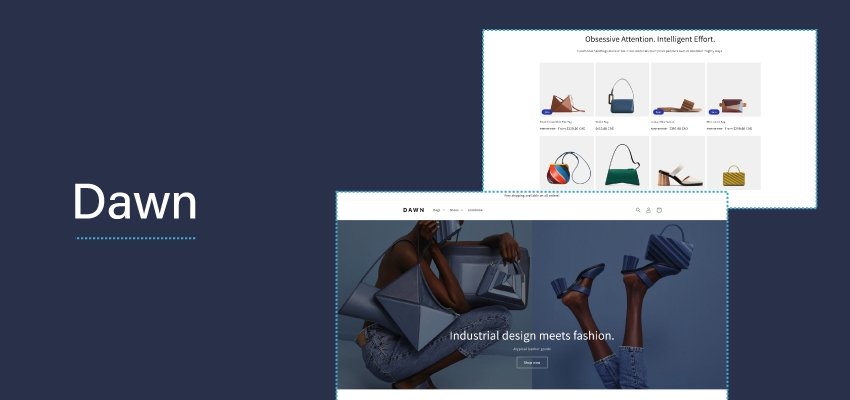 Home, beauty, clothing industries, small inventories
Dawn is a minimalist's dream: this mobile Shopify theme doesn't overload your site with colors and custom designs. A simple white background with black lettering leaves all the space for your products and their wonderful pictures. On limited phone screen real estate, that's the most important thing.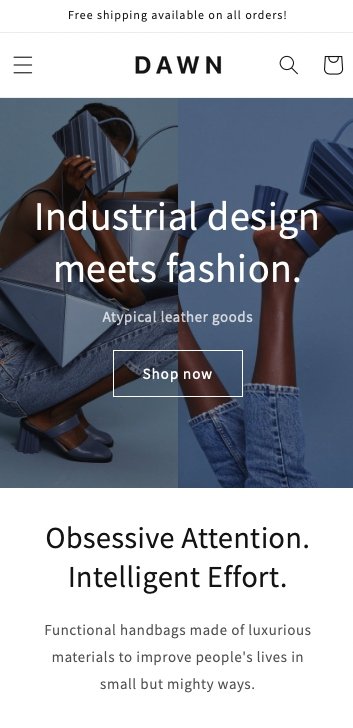 Despite the minimalist approach, all the customization options are still there. You can easily put all your visual content in a grid that will look perfect on devices of all sizes. And since it's a theme made by Shopify, you're guaranteed excellent performance, best optimization with Shopify's latest features, and consistent updates.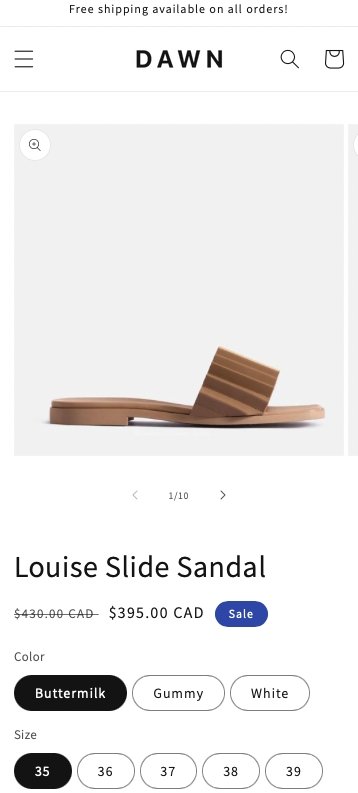 All of that, entirely for free? Talk about good value. Dawn is an excellent starter theme for anyone looking to make a mobile-friendly Shopify store.
Highlights:
quick setup,
lookbook,
smart image grid customization.
9. Crave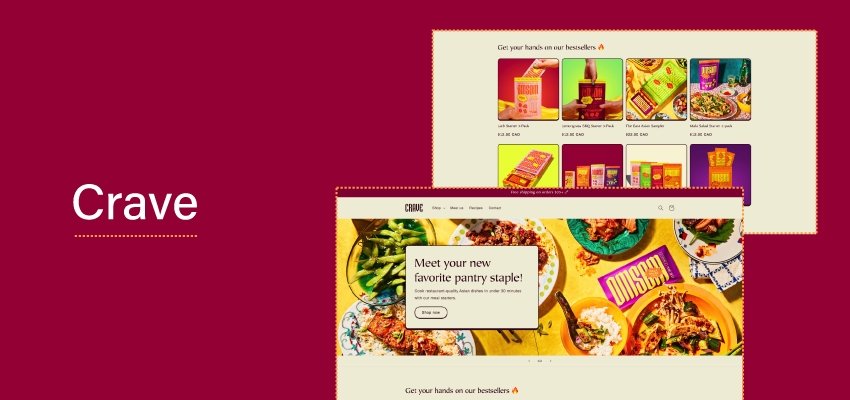 Food industry, service businesses
Crave offers a beautiful, vibrant, eye-catching design, perfect for food businesses. But really, anyone can find something to love in this theme. Mobile-optimized layouts for all store pages are made for getting as many mobile sales as possible.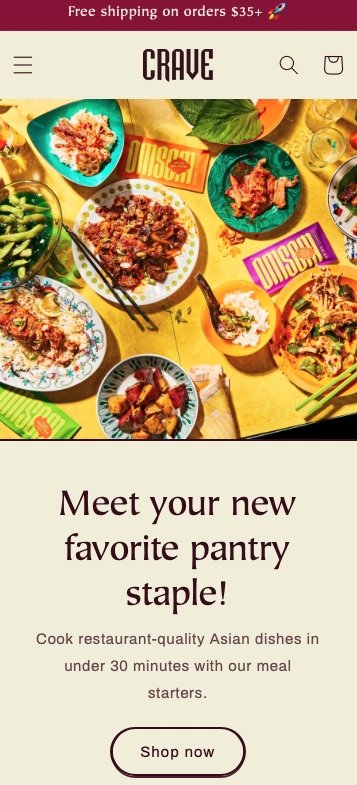 Crave is excellent for sales: the dynamic checkout options will let your visitors go straight from product page to checkout – making the buying process easier and faster than ever before. Plus, the colorful design is entirely customizable, letting you fill this website up with a character of your own. Even though there's only one style available, you can easily adapt it to your business.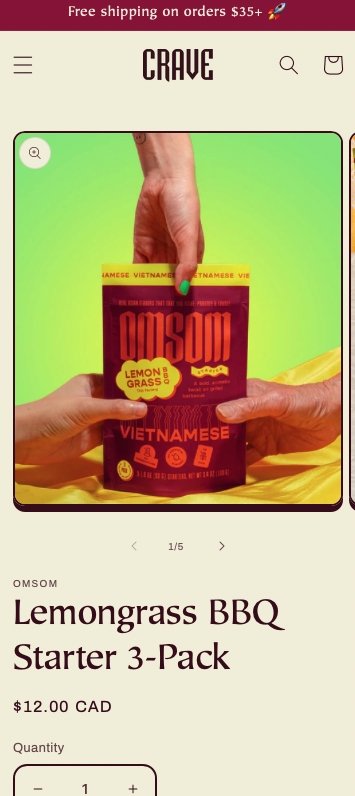 Crave is entirely free – and made by Shopify. So, expect all the latest Shopify features and quick updates.
Highlights:
dynamic checkout options,
vibrant design,
advanced customization.
10. Studio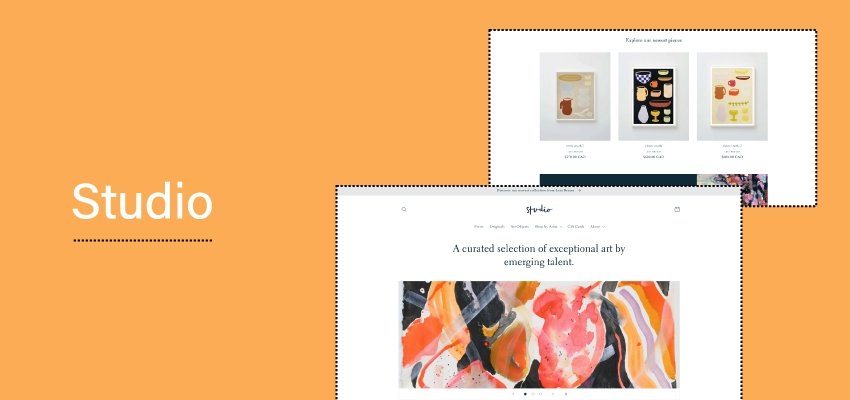 Studio is an excellent Shopify theme for mobile users – and a great theme for artists, looking for a place to showcase their work and talent. Colorful accents, perfect for matching with art pieces and a highly-adjustable layout, make all the difference here. A website, built with Studio, looks good on devices of all sizes.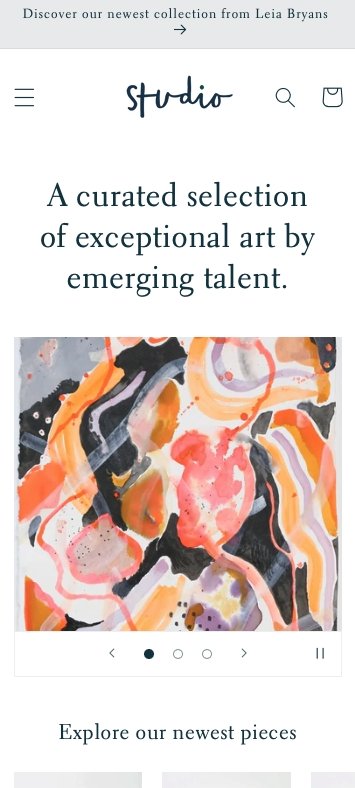 As a whole, the theme is pretty minimalist, offering only one layout – black on white. Color and the substance here come from accents, blocks, and your media. So, there should be no issues adapting this theme to whatever looks fitting for you.
But even if you're not all about art, you can still appreciate Studio's sales features. With smart media displays, product videos, and lookbooks, it's a complete theme for just about anyone.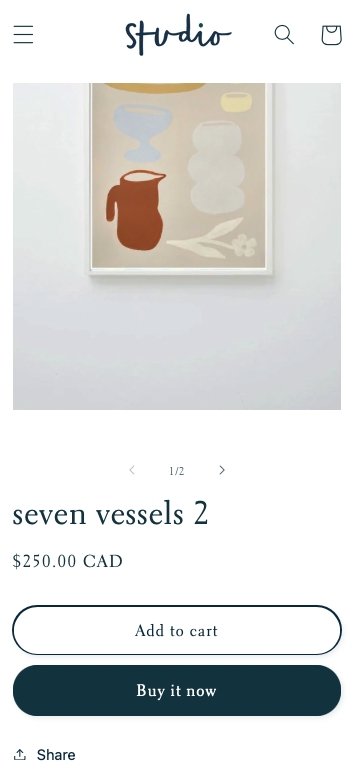 At a low-low price of absolutely nothing, Studio is a great value. As it's made by Shopify, expect common updates and optimization with the platform's latest tools.
Highlights:
collection-based navigation,
featured collection,
colorful accents.
Why do I need a mobile Shopify theme for my store?
A mobile Shopify theme doesn't mean optimized only for mobile devices. Instead, it means that such a theme treats its mobile interface equally to a desktop one.
Each year, more and more people choose their mobile phones as their #1 internet browsing device. With a mobile Shopify theme, your store will elevate the user experience for everyone browsing through their phones. Attractive interfaces, fast loading times, and full media display will not only help increase the trust in your site – it will also result in higher conversion rates.
If you care about your visitors, you should care for all of them. Picking a mobile friendly Shopify theme is an excellent first step.
Summary
Mobile browsing has never been as important as it is now: and we can only expect that to continue. With the internet easily accessible from our pockets, your business should be as well.
Luckily, Shopify is full of excellent themes that focus heavily on mobile devices. There are both simple minimalist themes like Reach or Dawn, and highly-customizable design powerhouses like Wokiee and Porto. With mobile-first designs, focusing on small screens and intuitive user experiences, there's a lot to choose from.
Looking for more Shopify themes? Check out these lists:
Frequently asked questions
Which is the best Shopify theme for mobile?
Reach and Wokiee are two excellent mobile Shopify themes. Reach is simple and minimalist, putting focus on your products instead, while Wokiee gives you all the power to customize. You can't go wrong with either.
Which is the best free Shopify theme for mobile?
Express and Dawn are two excellent free mobile Shopify themes. Made by Shopify itself, they guarantee you all the latest platform features, as well as years of updates. With simple, minimalist, but fully customizable design, they're excellent free mobile themes.
Are all Shopify themes mobile responsive?
Yes, all latest Shopify themes are mobile responsive. However, it doesn't guarantee perfect style on all mobile devices. Some media might get skewed or buttons might get missing. In order to get the best mobile responsivity, pick the best mobile Shopify themes.
Can I edit a mobile Shopify theme?
Yes, you can edit a mobile Shopify theme. The changes you make to your website will reflect equally on both desktop on mobile versions of the site. But you can also edit the mobile view of the site to give that version a unique look.