By purchasing through the links on this page, you are giving us the opportunity to earn a commission. Your support is greatly appreciated!

Turbo is a premium Shopify theme developed by Out of the Sandbox. The theme is perfect for Shopify Plus merchants prioritizing reliable performance and powerful capabilities. But it all comes with a cost since Turbo is not among the cheapest choices. So, is it worth it, or should you opt for a different option?

In this article, we put the Turbo Shopify theme to the test to see whether it deserves its place among the best Shopify themes. We look at what features make Turbo great, and where are the areas of improvement. From features and layouts, to pricing, we aim to give an honest review to make your choice easier.
Turbo theme quick overview
| | |
| --- | --- |
| 💻 Theme name | Turbo |
| 🧑‍💻 Theme developer | Out of the Sandbox |
| 📅 Last update | 2023 |
| ⭐ Notable features | Fast performance, High-impact visuals, Customization options |
| 🖼️ Premade layouts | 5 |
| 💵 Pricing | $425 |
Turbo theme Pros and Cons
No Shopify theme is a one-size-fits-all kind of situation. There is a lot to consider in regards to your specific business niche, budget, and even your designing or programming skill set. That's why we want to give you an objective look at Turbo pros and cons in one place.
So what are Turbo theme strengths? Are there any shortcomings? Let's explore.
Advantages
Great performance. With Turbo theme's smart page preloading, it predicts where the store visitor will click next and preload that page, minimizing the loading time.
Design flexibility. Turbo offers a lot of flexibility in designing your store. And if you're comfortable with code, you can edit CSS to tweak section designs directly within the Theme Editor.
Mobile optimized. The store created with Turbo is optimized and ready to work full-time on mobile screens, so you don't have to worry about responsiveness.
Powerful. Turbo is a perfect fit for large catalog stores and Shopify Plus merchants since the theme is able to handle a lot of traffic and hundreds of products.
Regular updates. Turbo theme is regularly updated, meaning its users get all the new features without any additional charge.
Disadvantages
Quite pricey. If you're just starting out with Shopify, $425 can be quite a price to pay for a theme. However, it is a one-time payment, and you get all the features that you don't have to pay extra for.
Can be overwhelming. Some reviewers report that the theme can be a bit overwhelming to set up, especially if you're new to Shopify. On the up side though, there's tons of tutorials and resources available to help newbies get started.
Turbo theme Marketing features
The goal for any store owner is to sell products and sustain the business as long as possible.
Shopify themes not only offer clean design that's easy on the eyes. Depending on the developers' skills and the theme price, you can get a bundle of great marketing features that can help you increase conversions if utilized correctly.
Predictive search
With predictive search, the search queries will autocomplete, saving customers' time when they're looking for specific products. The great thing about this feature is that it provides real-time suggestions as the customer types in the query. Enhanced user experience will also allow a potential customer to buy the product quicker.
Lookbooks
Lookbooks offer a real-time look at the products you're selling. If your potential customers can see how the product looks in real situations, they'll be more incentivized to complete the purchase. This feature can increase CTR by building brand trust.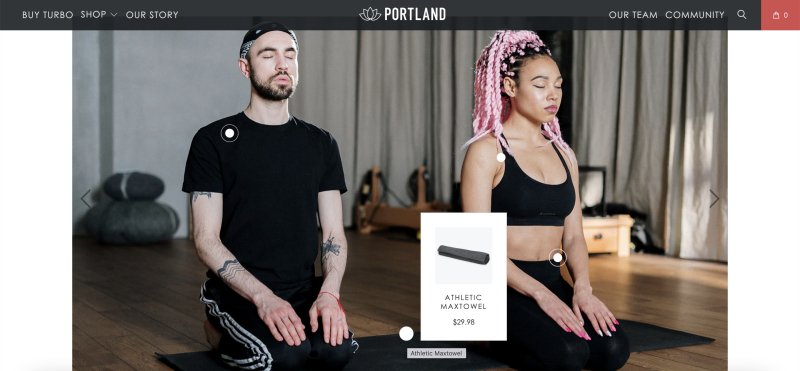 Two-speed settings
We don't have to tell you how important website performance is for ecommerce store owners. People don't have patience to wait – if it takes more than three seconds to load the site, you've probably already lost a client.
Turbo offers two performance settings: Ludicrous and Sport. Both are designed to keep your site working as fast and smooth as possible. The main difference is that the Sport setting also offers smart page preloading. This feature predicts where people will click next. This way, once a potential customer clicks on the page, it will already be partially or fully loaded.
Read more about the difference between Ludicrous and Sport in their official Help Center article.
Newsletter pop-ups
Newsletters help your audience to be more engaged with your brand, keep up with new product launches, and never miss a good sale. While we can all agree that popups can be annoying, this marketing tactic works. If it didn't, we wouldn't be talking about it right now.
Quick shop
Quick shop allows store visitors to view and buy a product straight from the collections page (or a homepage). It reduces the amount of clicks a person has to make in order to complete a purchase. In turn, this feature turns a casual browser into an actual buyer.
Other useful features
You can customize product page layout by embedding a video, adding new unique sections, and moving product description. This personalization allows you to prioritize and decide what's important for you and your brand.
Speaking of customization, you can also choose the way you want your store's mega menu to be organized. You can create up to five advanced mega menu layouts, and up to five multi-column submenus.
Some other notable Turbo theme features include:
Discount labels
Recently viewed products
Advanced mega manu
Size chart
Color swatches
Social sharing
Full-width sliders and banners
Turbo theme Layout options
When you purchase Turbo Shopify theme, you get access to all theme styles. There are five presets available: Portland, Seoul, Florence, Dubai, and Chicago.
Portland – as classic as it gets
Portland is a default Turbo theme preset. Notable feature: minimal, clean design.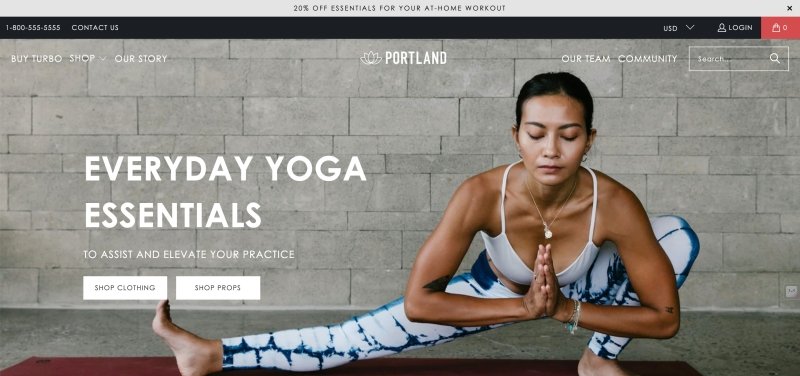 Seoul – sleek, modern, and never out of style
Seoul is a gorgeous preset that's great for one-product stores. Notable feature: product display on the homepage.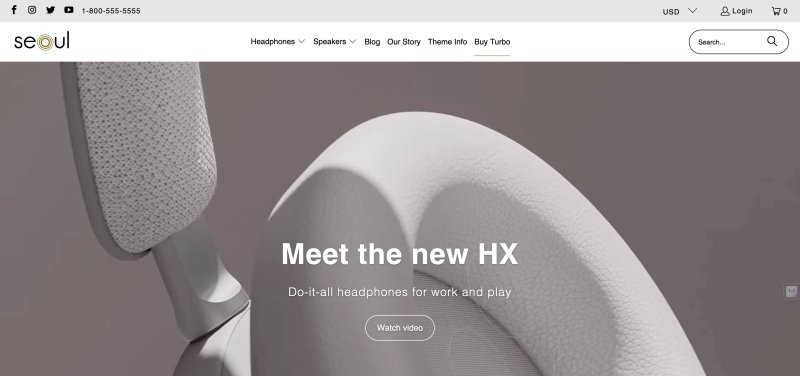 Florence – elegance at first glance
Florence is an elegant preset perfectly fit for jewelry stores. Notable feature: focus on displaying collections.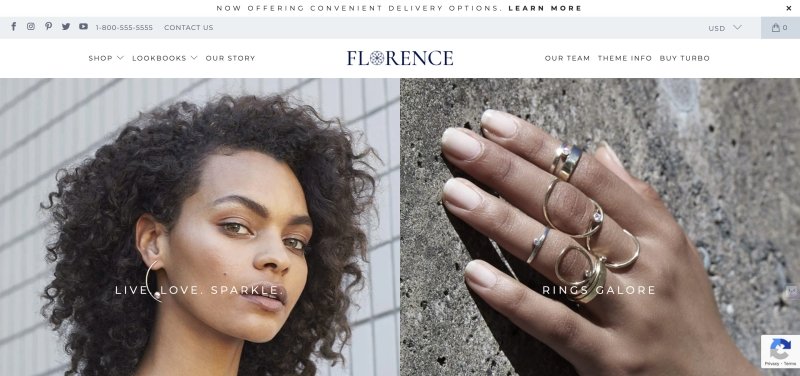 Dubai – for those seeking simplicity
Dubai is a classically designed preset. Notable feature: "Popular picks" section on the homepage.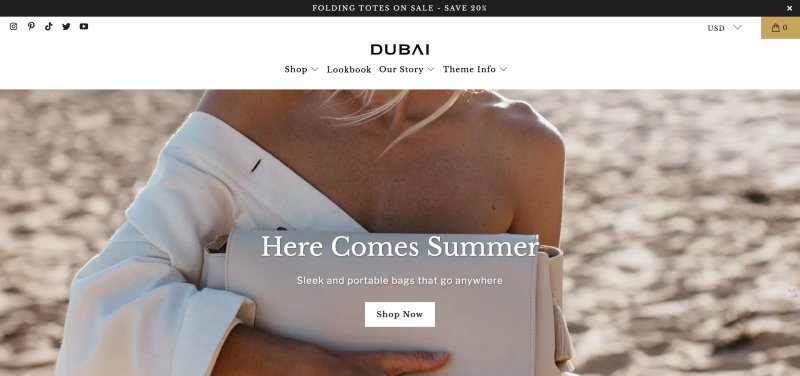 Chicago – contemporary colors and trendy design
Chicago preset offers a playful look for your website. Notable feature: trendy design, clean mega menu.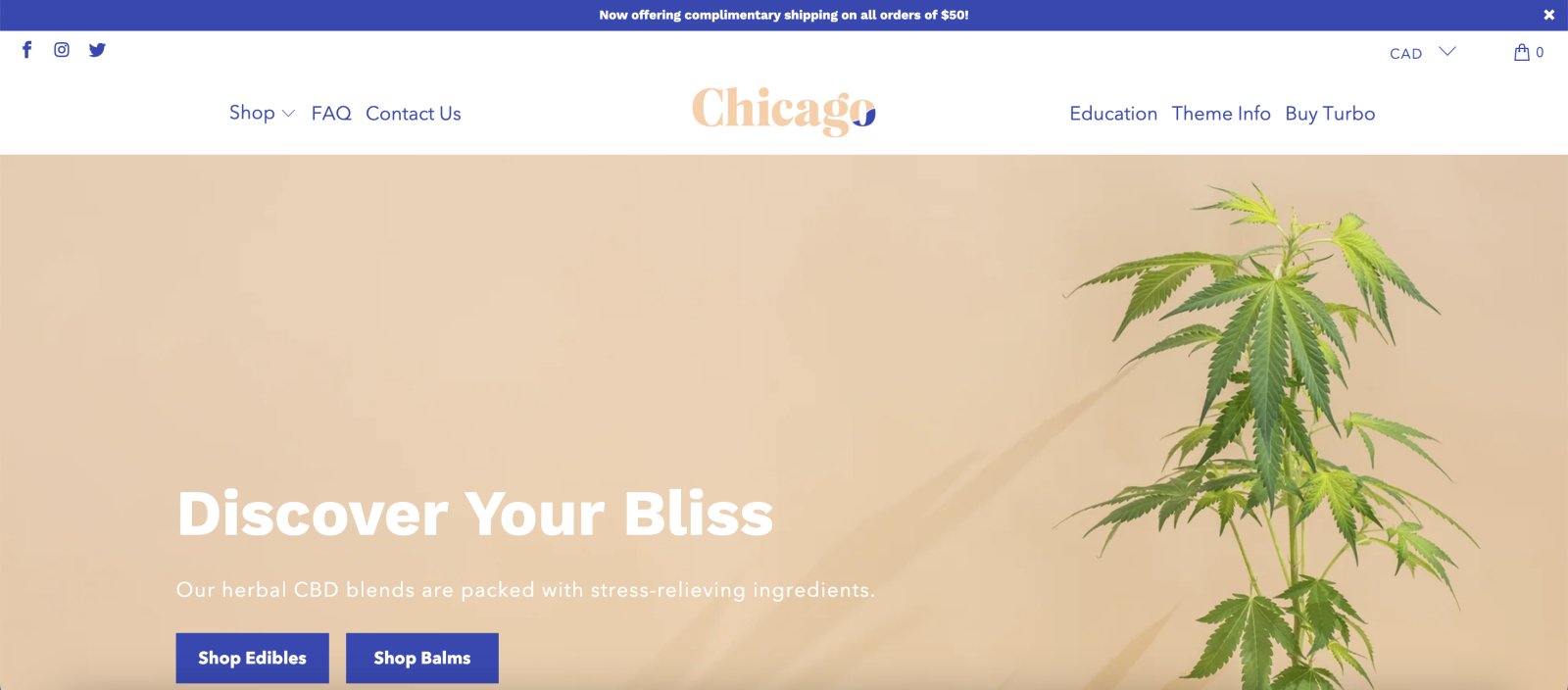 Turbo theme also offers various page templates that help you customize and personalize your store.
Turbo offers templates for:
Product page
Collection page
Quick shop
Collection page sidebar
Product form
Tag filter
Product page description
Product page gallery
and some others…
You can customize template settings to work best for your products. For example, in the product page you can add and arrange blocks in any way you want. Blocks include product description, price, title, vendor, product rating, and others.
As you can see, there's a lot of flexibility in designing the layout. The more freedom you have when customizing your Shopify theme, the easier it becomes to create a store that truly reflects your vision.
Turbo theme pricing
Turbo Shopify theme costs $425. You're also eligible for a 14-day money-back guarantee to try out Turbo on your shop. If you decide this theme is not for you, you'll get a refund.
Note: It means that even for a two week trial period, you'll have to pay full price.
Turbo isn't available to purchase through the Shopify theme store. You have to go directly to the Out of the Sandbox website.
Turbo theme review summary
Our review of the Turbo Shopify theme reveals a top-tier option among Shopify themes. With its unmatched speed, performance, and design flexibility, Turbo lives up to its promises.
The theme's great performance, mobile optimization, and ability to handle large catalogs make it an ideal choice for established stores. However, the higher price and potential setup complexity may be a concern for beginners. Overall, Turbo remains a highly recommended option for those seeking a powerful and visually appealing Shopify theme.
Curious to read more? Check out these articles: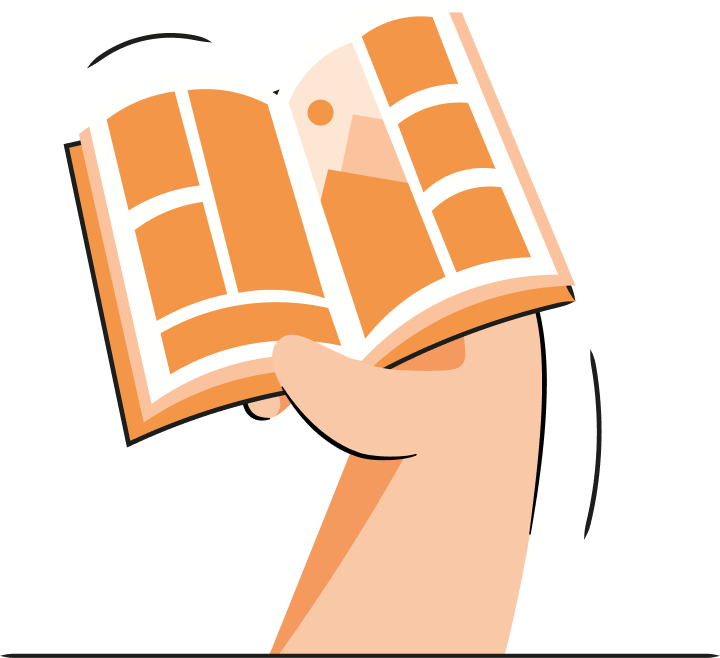 Frequently asked questions
Turbo is a great Shopify theme. It's focused on speed and performance, flexible customization options, and modern design.
Whether you want to go for Flex or Turbo depends on your business needs. Flex was created with creativity and flexibility in mind. It's a great choice for those who want to spend time designing and curating their store to every detail. Meanwhile, Turbo – while also offering a lot of customization options – is more focused on fast and smooth performance.
Shopify Turbo theme costs $425. You also get a 14-day money-back guarantee. If you decide that you're not satisfied with this theme within the two weeks period, you'll be fully refunded.