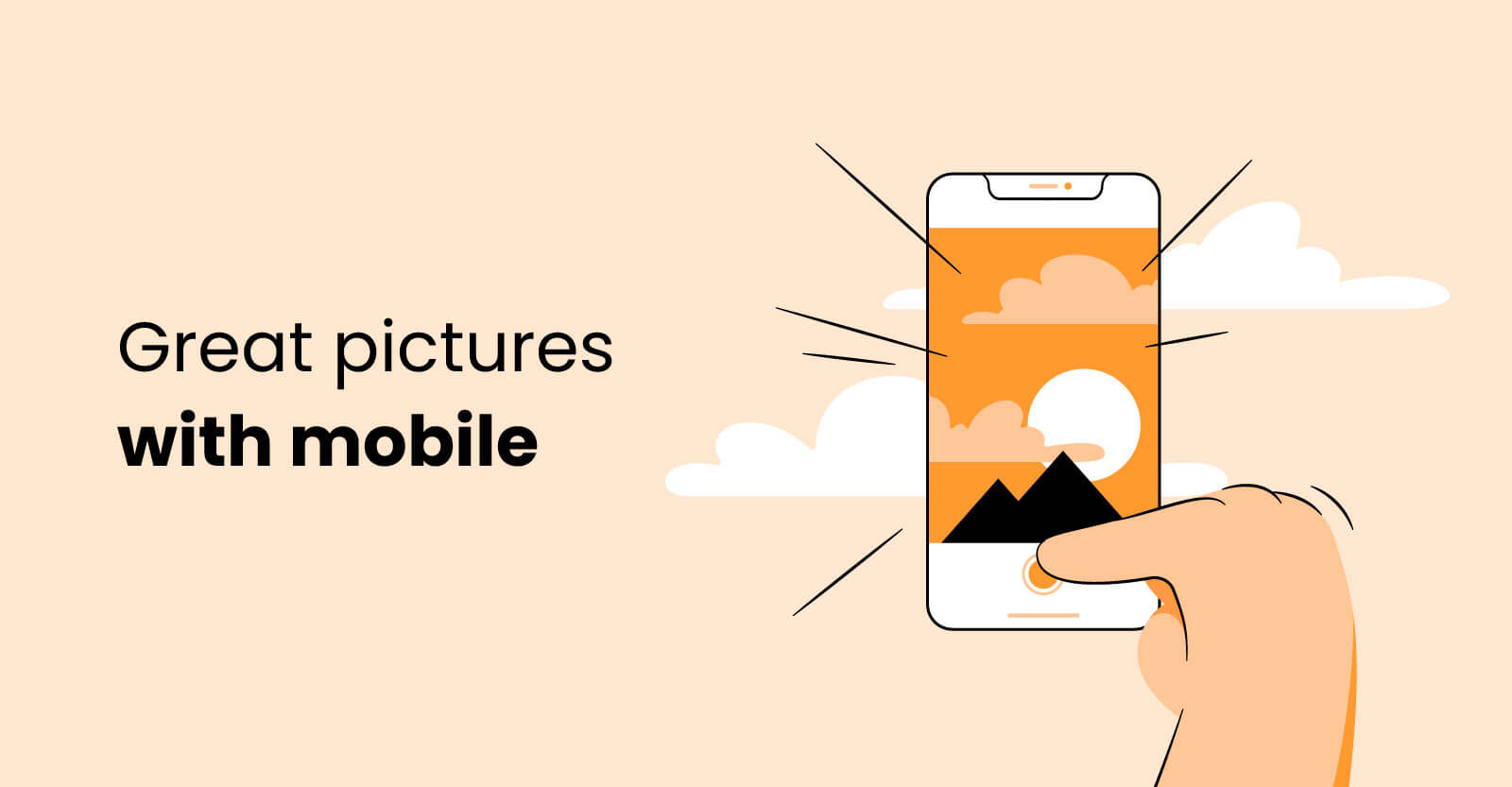 Today so many of us cannot imagine our lives without a smartphone. Aside from calling or texting, we use our mobile devices for ordering food, online shopping, and, of course, taking pictures.
What is more, the global pandemic posed additional challenges on hiring a professional photographer. Due to social distancing, you may need to send your product to the photographer, and that usually makes the whole process more complicated and longer.
Therefore, more and more creators decide on taking the pictures themselves and editing them with apps like Lightroom or VSCO.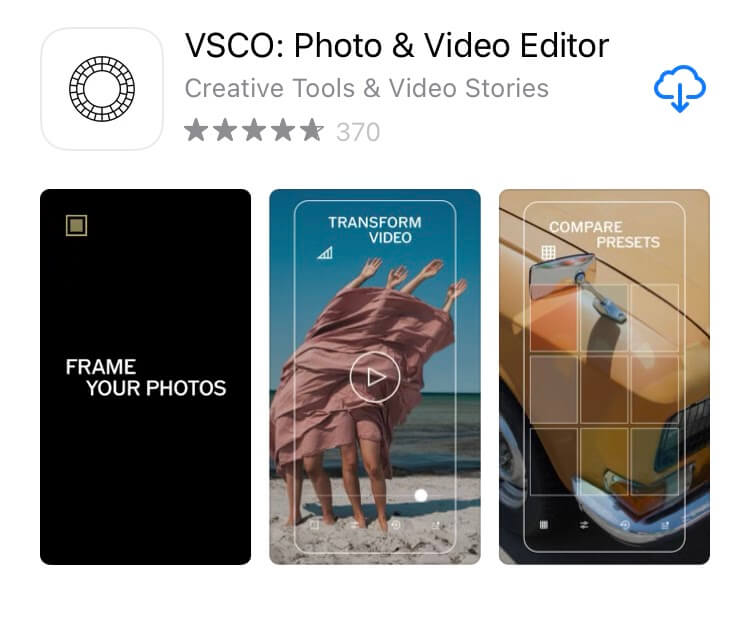 In fact, with the latest technological advancements, it's sometimes hard to tell if a picture was captured with a professional camera or a smartphone. Hence, there is no place left for excuses for not affording the latest camera gear. You can simply use your mobile!
If you're someone who is trying to strengthen their personal image or brand, sell products online or get new clients, you must learn how to take better pictures with mobile.
Mastering this skill will enable you to create an authentic and interesting social media presence - one that has the potential to increase your income.
In this article, we'll discuss the best tips for taking good pictures, depending on your mobile device, social media platform, object, and more.
Basics of taking good pictures
Before getting into specifics on taking better pictures with mobile, let's take a look at some general tips. These tips will help you out whether you are using a smartphone or a professional camera.
If you want to take better pictures, follow these steps:
Whenever you can, take pictures in daylight
Invest in high-quality artificial lighting
Use a tripod for balance
Invest in top-notch optics
Clean your lenses. Seriously, do it.
Use Lightroom and Photoshop for adjustments
When it comes to photography, lighting plays a huge role. Therefore, take advantage of daylight whenever you can. Otherwise, rely on high-quality artificial lighting - it will ensure great results when taking pictures inside.
Moreover, invest in the best equipment you can afford. Be it a camera, lenses, or an excellent smartphone. We promise the money spent will be worth it.
Lastly, make necessary adjustments with Photoshop or Lightroom, but don't go overboard. Natural-looking pictures always win. Actually, over the last few years, the no-edit-edit trend has been increasing rapidly. Therefore, use any software with caution.
As we are done with the basics, let's move to some specific tips and tricks on improving your photography skills on mobile.
If you want to learn how to optimize your pictures, try TinyIMG on Shopify now!
GET THE APP!
How to take better pictures with your phone?
Using your mobile device for taking pictures instead of a camera is appealing for the following reasons:
It's more

convenient

as you don't have to bring additional camera gear.

It's

cheaper

as you're buying a smartphone anyway.

You have

fewer devices to take care of

(e.g., charging, cleaning, etc.)
Therefore it's only natural that more and more people are changing their cameras to smartphones for picture taking.
To take better pictures with your smartphone, there are some things to remember:
Invest in the highest quality smartphone you can afford
By high quality, we mean a mobile that has great camera features: decent megapixel count, superb image quality, and manual settings.
As each year countless mobile devices are released, you have to take some time and effort to learn what's the option on the market today.
Understand your smartphone's features
After purchasing a new smartphone, take time to understand its features completely.
Try taking pictures in both daylight and night time, test different functions (e.g., Portrait, Macro, etc.), play with ISO, different angles, and more.
Your goal here is to get familiar with your device so that it could help you to deliver the highest-quality pictures.
Take care of the basics
You won't believe how much of a change in picture's quality can clean your camera lens make. Therefore, never neglect this quick step to ensure that a foolproof result every single time.
Moreover, always make sure your smartphone is charged, and invest in a power bank to ensure fast charging whenever to need to.
Adjust settings to your advantage
Different objects and situations require different settings.
We'll go more into detail on how to shoot specific objects below, but keep in mind that taking a food picture, a selfie, and a night sky will make you use completely different camera settings.
Therefore, come back to the second tip, and make sure you understand everything there is to know about your smartphone's camera.
Get the needed extensions
Even the most powerful camera sometimes is not enough. To take the best pictures with your mobile, you'll need to invest in some useful extensions.
We highly recommend you get an anti-shock to protect your screen and a tripod to ensure the steadiness of the phone. The latter extension will be extremely handy for taking pictures at night or anytime good lighting is not an option.
Lastly, get yourself a selfie stick. We understand that sometimes they are laughed at, but if you want to take a great self-portrait, you cannot do without it.
Get supportive apps
To take your pictures to the next level, consider getting some supportive apps.
For example, the Google Camera app for Android will enable you to take extra sharp pictures in HDR+. You'll also get a chance to take better pictures at night with the app's Night Sight feature.
If stickers are your thing, you'll be able to use a variety of them, paired with countless filters and effects.
Both Android and iOS users can take advantage of apps such as Lightroom, VSCO or Snapseed.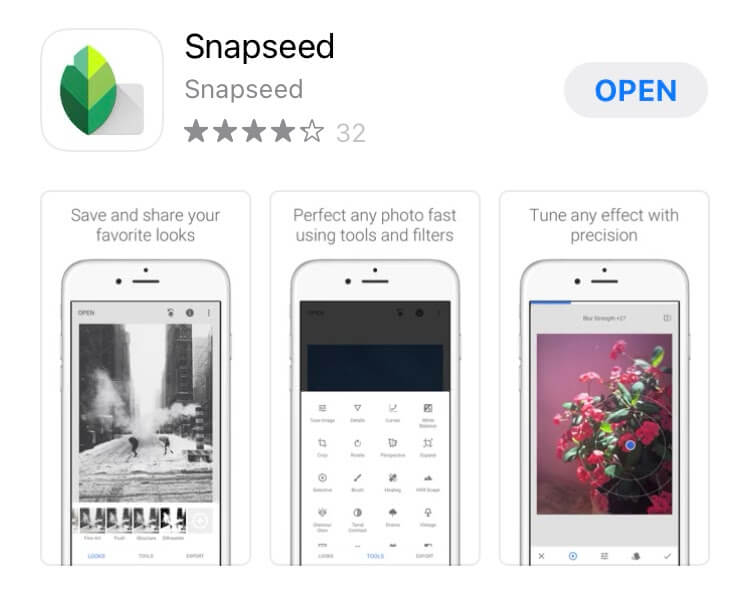 With them, you'll get the chance to improve the lighting, contrast, shadows, and more.
Use additional lighting for night photos.
If you are planning to take pictures at night, invest in some additional gear, such as lightboxes or flashlights.

With them, you'll increase your chances of getting the best shots every single time.
Tips and tricks for camera settings on different mobile devices
Even though most general tips apply to both Android and iOS devices, there are some specifics to consider.
Better pictures with Android
When it comes to Android devices, the key thing is to do your research well before investing in a new smartphone. While there are many devices out there, your goal is to choose the most powerful one.
Once you do that, follow these steps:
Use gridlines for better composition.

Use the Landscape Orientation for more accurate shots.

Take pictures in the highest resolution.

Don't zoom in. It's always better to get a bit closer.

Rely on natural light.
Applying these steps, and using additional apps for improvement, will help you make the best pictures with an Android device every single time.
Better pictures with iOS
iPhones are famous for their powerful cameras.
To take the most of your pictures, follow these steps:
Use the iPhone camera shortcut

Apply the rule of thirds

Never use the flash

Use Burst Mode for moving objects in the picture

Use HDR Auto feature
Once again, for the maximum result, pair these steps with the basic tips we mentioned at the beginning.
Recommendations for pictures on different social media
As most of us strive to have perfect pictures for our social media channels, let's discuss the most popular platforms.
Instagram
Instagram is all about pictures. Therefore it's your time to shine.
To take good pictures for Instagram, follow these steps:
1. Layers make pictures more interesting. Instagram is all about grabbing attention. The easiest way to do so is by using different layers to your picture. That could mean dressing up in a patterned dress and standing near the matching wall or taking food pictures on a beautifully set up table.
2. Take pictures of yourself. People love seeing the person behind the Instagram feed. Hence, even if you're all about focusing your Instagram feed on selling your products, make sure to include pictures of yourself once in a while. It will make your brand look more personal and approachable. Paired with a caption on your work's backstage, it will definitely stand out.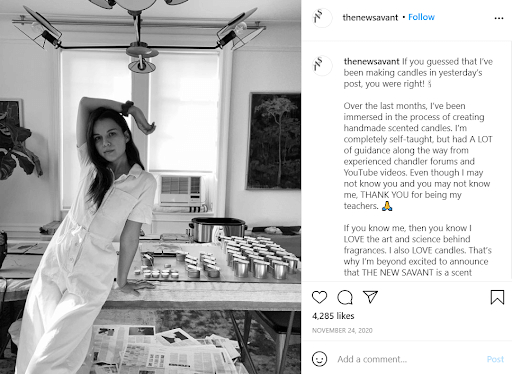 3. Try different angles. Instagram users love creativity. Therefore, don't shy away from trying different angles out. It will make your pictures more memorable.
4. Follow the rule of thirds. Applying the rule of thirds will please the eyes of your audience. Whenever in doubt, make sure you structure your photos based on this tip.
Facebook
These days Facebook is mostly focused on sharing pictures with your friends and family. To do it right, follow these steps:
Don't worry about the quality

. This tip may sound counter-intuitive, but it's true. Facebook tends to lower your picture's quality. Hence you don't have to make it too sharp. On Facebook, it's less about quality and more about the feeling.

Create albums

. Facebook is an excellent place to show more of your work. Upload related pictures to the same folder so that your friends and followers can get a whole idea of what you've been shooting. Don't overdo it - 15-20 pictures is more than enough.
Tinder
In Tinder's case, a picture is definitely worth a thousand words. When taking pictures for this dating app, consider the following tips:
1. Get ready before a photoshoot. That doesn't mean dressing up to the nines, but brushing your hair, adding a little bit of makeup, and putting clean clothes on is out of the question. Getting ready in advance, we'll help you go a long way.
2. Smile. There is nothing more powerful than a genuine smile. Therefore, make sure you express your positive emotions through the lens.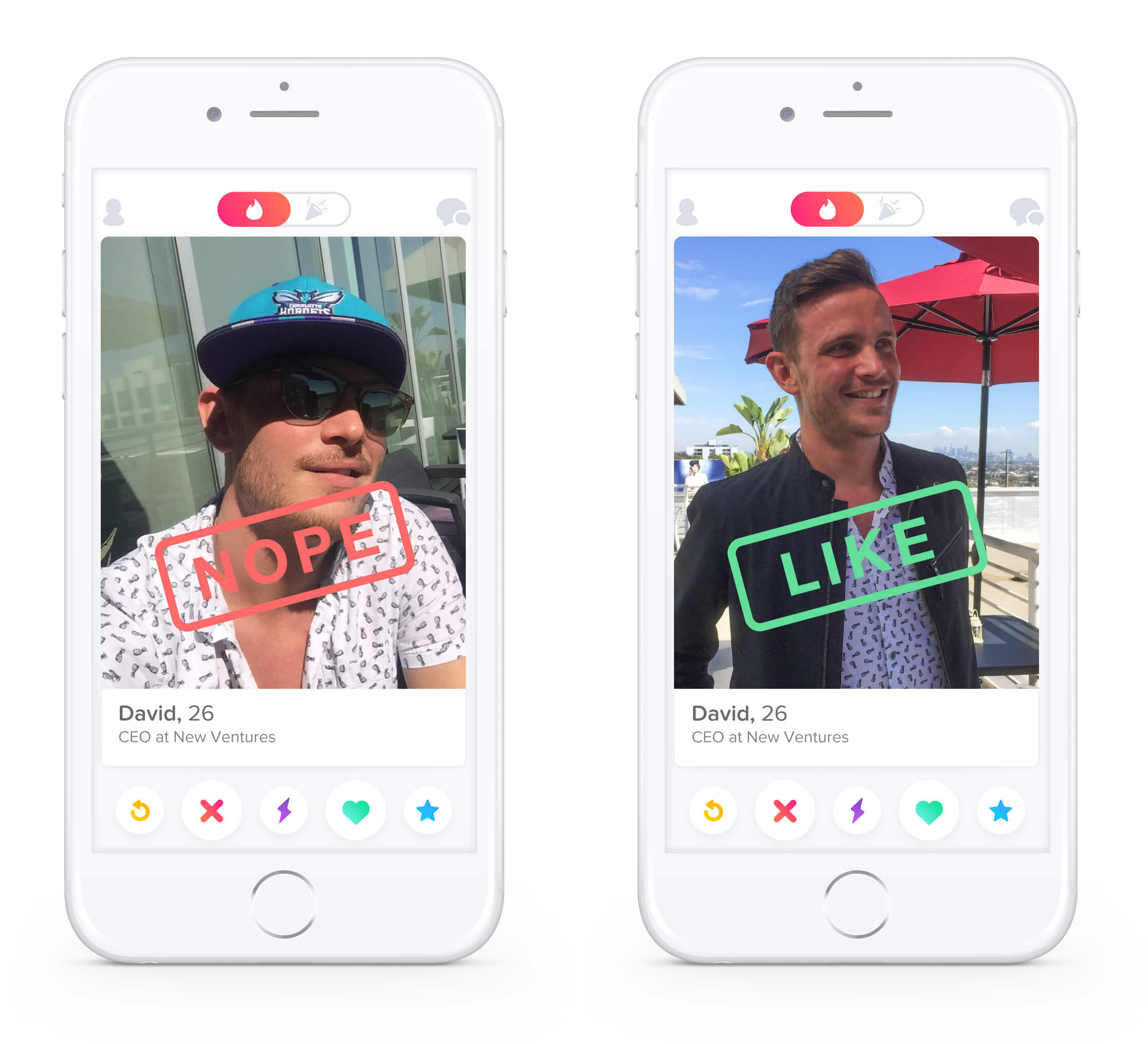 3. Don't overdo it with filters. People want to see how you actually look, and nobody likes getting disappointed.
4. Take a pet with you. There is this urban legend that taking a picture with your dog or cat may increase the chance of getting a match on Tinder. We are not 100% positive it will work out, but hey, it doesn't hurt to try!
LinkedIn
When we think of LinkedIn, most of us tend to think about professional profile pictures that are associated with experts and professionals in the field.
However, with the global pandemic, and so many of us working from home, the need to show your so-called backstages is increasing.
Therefore, when taking pictures for LinkedIn, consider the following tips:
1. For your profile picture, use good lighting, a clear background, and make sure you're smiling.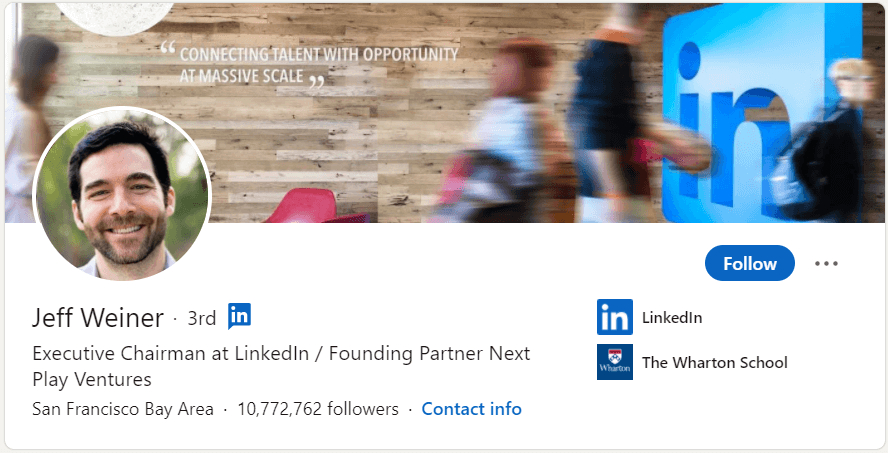 2. For your LinkedIn stories, show how you work. For instance, take a picture of your working desk at home. No worries if you are using a window sill or an ironing board. People want to see real life. Yes, even on LinkedIn.
3. For your feed's pictures, take shots that are relevant and interesting. For example, if you are selling jewelry, picture the items in good lighting so that the best features are captured.
Recommendation for taking pictures by the object
Now comes the fun part. Let's look at how to take better pictures depending on the object.
Food
For all foodies out there, getting a perfect shot of a plate can be such a fun challenge. To do it right, follow these steps:
1. Set the focus on the food. If you're shooting the whole table, set the focus to the dish you wish to emphasize.
2. Set the table. To make a picture more interesting, set the table in advance by bringing additional props. We recommend using flowers, beautifully designed cutlery, and glasses.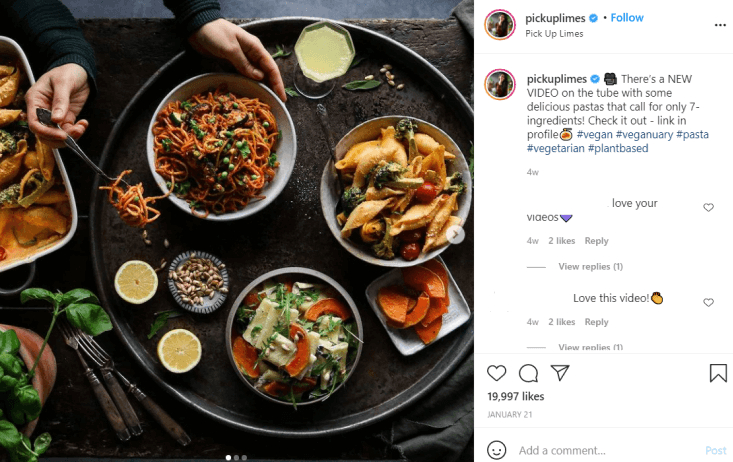 3. Use daylight, if possible. To capture the true colors of the meal, try using daylight.
4. Play with the angles. Try taking pictures sitting on the chair as if the audience is getting a real-feel of your dining experience. Alternatively, stand on your chair to get a fuller picture of the table. Experiment until you get the best shot.
Night
Taking pictures at night might be tricky. The good news is that the following steps will help you to achieve great results:
Go to the Manual or Pro mode on your mobile's camera

.

Set the shutter speed to 30-60 seconds

.

Set the ISO to 100 or 200

.

Use manual focus

.

Set the aperture to f8, f11, or f16

..

Make sure that White Balance is on Auto

.
Party picture
1. Use props. To translate the party feeling to the pictures, try using props. Don't overthink - cocktail glasses will work just fine.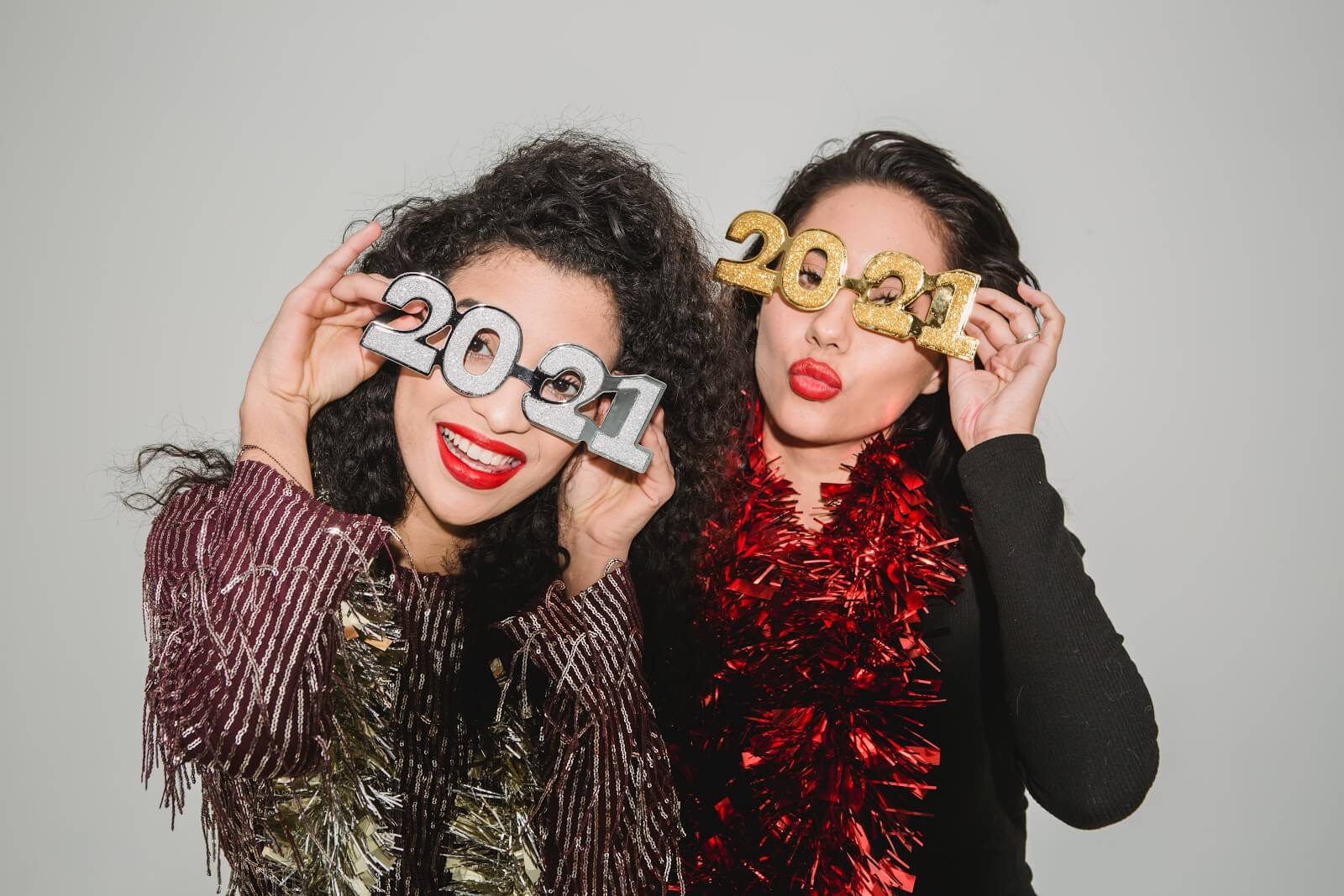 2. Don't pose for pictures; capture the moments. As they say, the best pictures are usually the ones taken accidentally. Therefore, instead of trying to take a perfectly posed picture, get creative and capture what's happening around you.
3. Use the Burst feature. As there is likely a lot of movement happening at the party, make sure you use the Burst feature to get as many photos as possible.
Selfie picture
To take a good selfie, follow these steps:
Use natural light - that way your skin will look flawless.
For your neck to appear longer, extend your head away from the neck.
Take a picture from a slight angle - that will be the most flattering.
Relax and smile.
Couple picture
Taking beautiful couple pictures with mobile is possible. Here's how:
1. Make sure both sides are comfortable and relaxed. Not everyone is used to standing in front of a camera. Therefore, do your best to make sure that everyone is feeling as good as possible. It will definitely translate to the pictures.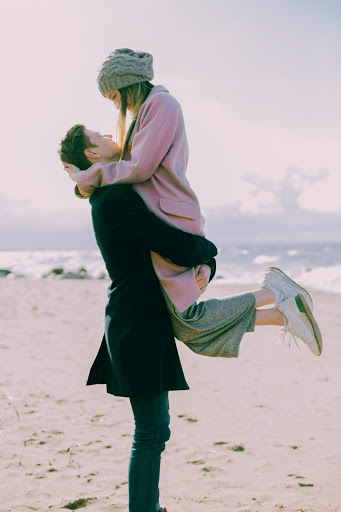 2. Make them laugh. To get a genuine emotion, try making a couple happy by sharing a joke or two.
3. Change locations often. Don't spend too much time on the same bench or under the same tree. Try taking pictures in diverse locations for a more dynamic result.
Nature picture
To get a desktop wallpaper-worthy nature image, consider these tips:
Come prepared

. As nature can be quite unpredictable, make sure you are ready. What that means is bringing your power bank in case your battery dies, cleaning camera lense, and more.

Bring a tripod

. With it, you'll get the right balance, which is necessary to shoot high-quality images.

Edit your pictures

. VSCO or Snapseed will make your beautiful pictures even more wonderful. With these apps, you'll be able to add contrast, adjust colors, light, and shadows.
Close-up picture
Taking a good close-up picture can be a hit or a miss. To succeed, follow these steps:
Choose an interesting background
Take more pictures than you think is needed
Use the Macro function on your mobile
Use a tripod for balance
Bottom line
Altogether, taking good pictures with mobile is something everyone can learn. As they say, practice makes perfect. Therefore, the more pictures you'll capture, the better results you'll get.
To start on the right foot, consider the following tips:

Learn everything there is to know about your smartphone's camera.

Shoot in the daylight or with good artificial lighting.

Make sure your lenses are clean at all times.

Learn how to use manual or pro settings on your phone's camera.

Take several shots of the same moment. You'll have more options to choose from.

Experiment with angles, lenses, and locations.

If you're taking pictures of people, make them feel comfortable and relaxed.

Ask for feedback.

Keep practicing.
Applying these tips will help you to create an interesting and authentic social media feed. In case you're selling your products online, learning how to take better pictures will aid you in getting more customers and increasing your sales.
TinyIMG can automatically optimize all your Shopify store images and more - try it!
GET THE APP NOW!
Frequently asked questions
How to improve my photography skills on my phone?
To improve your photography skills on your phone, invest in the highest-quality smartphone you can afford. Learn everything there's to know about the camera of your device. Practice daily, and don't be afraid to fail.
How can I be more photogenic?
For more photogenic pictures, learn which angle of your face you like best, make sure you smile and keep practicing.
Which mobile devices are good to take pictures?
It's less about specific devices and more about how you use them. With any smartphone, make sure you understand completely what kind of features you are able to use. Doing so will enable you to take better pictures.