By purchasing through the links on this page, you are giving us the opportunity to earn a commission. Your support is greatly appreciated!

Shopify image editors are a great way to make your store look more professional effortlessly. After all, quality product images strongly contribute to setting expectations for a potential customer, empowering visual trust, and generating more revenue.

A built-in Shopify editor is great if you have basic needs, like drawing on the image and rotating or cropping a picture. Meanwhile, a dedicated image editor can go as far as clearing the background and helping you find eye-catching pictures.

However, just like with other Shopify apps, there are plenty of options. So, we chose the best 7 Shopify image editor apps by testing their features and ease of use, as well as weighing the price-to-quality ratio. Continue reading, learn what to look for in the best photo editor, and select the app for your store.
Best Shopify photo editor apps: shortlist
Here is the shortlist we selected for this article:
How did we choose these image editors?
Shopify is a popular platform that offers easy creation of online stores without requiring technical expertise. Likewise, its third-party photo editing apps should be designed to be user-friendly and provide high-quality images in a short amount of time.
So, here are certain criteria we followed in selecting Shopify image editors that can offer you that and more:
Editing features. For images to sell, they must be splendid regarding what's in it and how it's served using editing. Hence, we looked for Shopify apps that could remove unwanted logos or watermarks, clear backgrounds, fix contrasts, and more
Batch editing. Running a successful Shopify store means a handful of daily tasks, and editing each photo separately may be time-consuming. Therefore, we chose image editors that allowed uploading pictures in bulk.
Optimization features. Well-optimized images play an important role in fast-loading pages. That's why we looked for image editing apps that could help you compress pictures while retaining quality and improving the website's performance.
Image delivery time. Whether you select an image editor that allows you to adjust pictures manually or automatically, fast delivery is necessary. So, we tested each app by giving a picture to edit and comparing the times we received a final result.
Price. Even though tasteful images are crucial for a profitable Shopify store, overpaying for them may be valuable. Hence, we picked Shopify image editor apps that offered the best price-to-quality ratio after giving you a free trial.
7 best Shopify image editors: overview
Of course, there is a lot more to say about each photo editor app, so let's start.
1. Swap Photo Editor
Specifications
Features
3 photo editors, background & logo remover
Swap Photo Editor is a feature-heavy app providing you with Photoshop-quality picture editing. Here, you can pick from even 3 photo editors: Adobe Editor, Photopea, and their own Swap Editor.
The features don't end at cropping and resizing, you can remove backgrounds, logos, watermarks, compress your images, and more. What's even better is that you can do it all in bulk. Plus, Swap works with multiple other popular apps, like Google Images or SEO King, making it easy to ensure splendid Shopify store performance.
Pros
Unlimited usage
Responsive customer support
Beginner-friendly interface
Removes background and watermarks
3 types of photo editors
Cons
Putting it all together, Swap is a great fit for anyone, whether you're just starting to build your Shopify store or already have a powerful business. Although the provider doesn't offer a free version, you can test the app using a 3-day free trial. There's also only one subscription plan, costing $6.99 per month.
2. PixPix Image Editor
Specifications
Features
Image crop & resize, bulk image editing, advanced editor
PixPix is a feature-rich Shopify photo editor that allows you to crop, resize images, and fix colors. You may also change or remove backgrounds and logos, even in bulk.
Apart from a flexible list of editing options, PixPix also ensures a user-friendly experience for each merchant. That said, you can integrate a link, transferring you directly from the product details list to a product page in Shopify admin. Or you may add a Chrome browser extension for quicker editor access.
Pros
Intuitive interface
Direct access from Shopify product review to the product page
Removes background, logos, and more
Image orientation change
SEO image editor
Cons
May lag with high-resolution pictures
PixPix is great for all Shopify users who sell physical items and services. There's a free version that works as a decent free trial, as you can edit unlimited images and get a Chrome browser extension. Yet, by paying $9.99/month, you're allowed to compress, delete, or edit images in bulk, among other premium functionalities.
3. Pixelz: Photo Retouching
Specifications
Features
Professional retouching, fast delivery
Pixelz does more than just your usual Shopify product photo editor app. Aside from background removal, cropping, resizing, and other editing essentials, the app also provides professional photo retouching.
It combines expert Photoshop retouchers with AI, delivering results efficiently and affordably. All you have to do is send the images you want to retouch, and you will receive them edited within 3 hours the following day. If you worry about not liking the photos, Pixelz grants you a refund.
Pros
Adds tasteful shadows
Offers color matching
All editing essentials
Delivers in less than a day
Cons
No additional features for SEO
May be expensive
If you're looking to freshen up your Shopify store and give it a more professional, clean look, Pixelz certainly delivers on that promise. The app is free to install and offers you 10 first edited photos for free. However, note that after the trial images, you will have to pay $0.95 per picture.
4. Pxl ‑ Photo Background RemoverEasy Photo Background Remover
Specifications
Features
AI-driven background editor
This AI-driven background remover will automatically detect the object in your image and remove the background. All you have to do is click once. You will also be able to easily choose any background color you want and match it with your store's design.
Moreover, you may edit many pictures at once, saving your time effortlessly. Pxl is capable of updating backgrounds for up to 15 images simultaneously.
Pros
AI-driven application
Image background editing in bulk
No efforts are required from the user's side
Highly customizable
Cons
Irregular expenses
Limited functionalities
Pxl is a more suitable option for users that are advanced in photo editing and simply want to save time on clearing the image background. Once you signup, you receive 2 free credits to test the app. Afterwards, you may even get 10 credits for $5 or 250 credits for $50.
5. Upload-Lift Image Upload
Specifications
Price
Free – $29.99/month
Features
Unlimited image uploads, easy photo editing
Upload-Lift allows you to upload an unlimited number of files/images to your Shopify store. You can add files that are up to 5GB in size, which can also be any file type.
The editing tool in this app is pretty simple – you can edit the images and preview them before uploading. The editing process includes compressing and resizing files too, allowing you to improve your website's performance.
Pros
Up to 5GB per file
Image resizing
Photo preview
Available extensions
Cons
No bulk uploading
Limited image import options
Upload-lift is a user-friendly and powerful option for small to mid-size businesses. The app has a free version, which allows up to 50 uploads linked to orders, yet, of smaller size images too. To go bigger, you'd need to go premium. The pricing varies from $9 to $29/month. For extra features, such as a file converter or advanced image editor, you'd need to pay $9/extension.
6. AI Background Remove & Generate
Specifications
Price
Free – $19.99/month
Features
AI-driven background editor and generator
Make your Shopify store advanced and eye-catching with the AI Background Remove&Generate image editing app. With it, you can choose whether to remove, blur, or generate a completely new background.
Image editor by Bria.ai offers much more than upgrading your product photos backgrounds. You may also use this app to create tasteful ads using product images and add creative recommendations.
Pros
AI-driven background editor and generator
Great free version
Unlimited editing
Cons
No image optimization
No free trial for paid plans
All in all, Bria.ai's image editor app is perfect for anyone who needs to update their store images quickly and effectively. You may test the app using a free version, which allows you to blur or remove the background in unlimited pictures. To unlock the background generator, image enhancement, and more, you'd need to go premium, starting from $4.99/month.
7. PixelPhant
Specifications
Price
$0.40 – $0.80/photo
Features
Easy photo editing, file format convertor
PixelPhant is a combination of speed, simplicity, and quality. This Shopify editor app can make your product pictures look more professional within 24 hours of your request. And to track the progress of it, you receive a comfortable order dashboard.
Another strength of this app is that it works as a converter too. Meaning, you can choose what type of file you need, be it JPG, PNG, PSD, and more. Business teams can also use shared storage to find all edited images.
Pros
Multiple file formats
Quick delivery
Businesses-focused features
Cons
No advanced editing functionalities
May be expensive
Overall, PixelPhant focuses on teams rather than individuals, providing businesses with extra features. The app is free to install and provides you with 10 first free photos. After the trial, the prices vary between $0.40 and $0.80 per photo. The latter is for individual users who edit less than 3000 images. Meanwhile, businesses will pay cheaper if they edit over 3000.
Summary
When it comes to eCommerce, product images can make or break your store. So going for the best Shopify photo editing app that fits your particular needs is a smart investment.
Our top pick is Swap Photo Editor, which has all the features you could potentially need in one place, including 3 different photo editors. The app offers a 3-day free trial, allowing you to play around with the functionality before committing to it.
For a longer free image editing opportunity, we recommend you to give a look at PixPix Image Editor, which allows editing unlimited pictures without paying a penny.
Curious to read more? Check out these articles: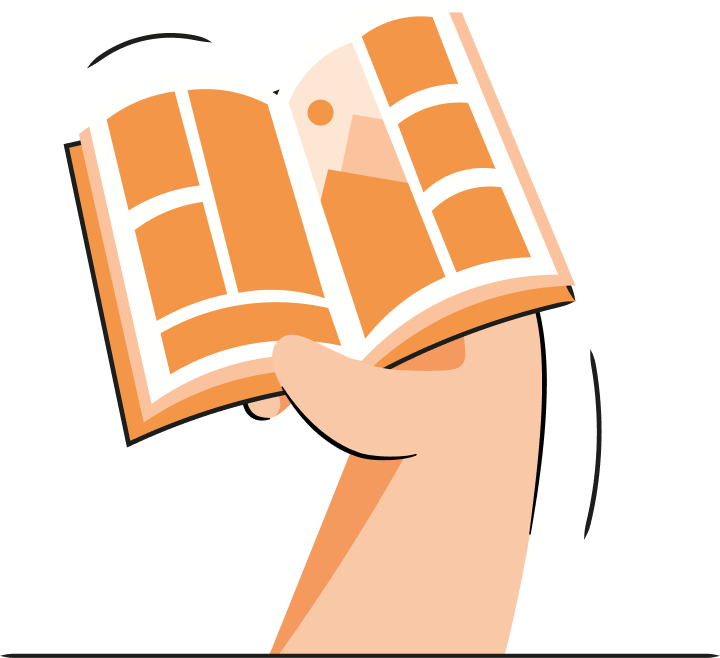 Frequently asked questions
Yes, you can edit your photos from your Shopify admin panel. You can crop, resize images, draw on them, and change the rotation. Since the native Shopify editor is pretty limited, we encourage installing one of many Shopify image editor apps.
With a Shopify image editor app, you can crop, resize images, remove and change backgrounds, add or remove shadows, remove logos, watermarks, add text, retouch photos, and more. Generally, the assortment of features depends on a particular image editor.