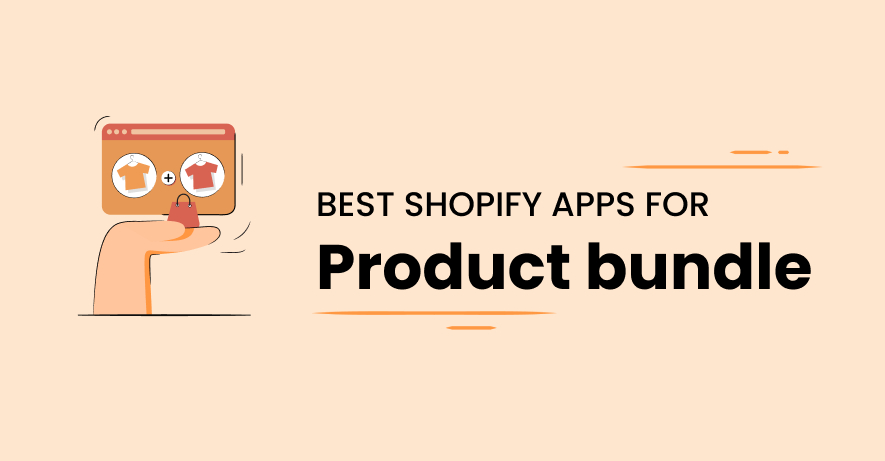 By purchasing through the links on this page, you are giving us the opportunity to earn a commission. Your support is greatly appreciated!

Selling products in groups – bundling – is already a popular eCommerce way to increase an average order value and improve customers' experience. And implementing bundles to your store is easy with the correct Shopify bundle app.

With a reputable app for bundles, you can upsell unpopular products or new collections. Add bundle variations and apply various discounts, such as BOGO, that can seamlessly attract new clients.

But the selection of these apps is increasing daily, so we have tested and selected the top 10 Shopify bundle apps. We ensured they supported different bundle types, kept inventory and variants synced, were easy to use, and fit other critical aspects. Find your bundle app below.
Top 5 Shopify product bundle apps: shortlist
Clients could find your products in search engines like Google. Optimize your product pages for search with TinyIMG app
Try TinyIMG today
How we chose the best Bundle apps for Shopify?
To put only the best Shopify bundle apps on the list, we tested over a dozen of applications and rooted out those that don't fit the criteria below:
The app supports various bundle types. Each different bundle type serves a different eCommerce strategy. For instance, if you want to promote your new product collection, the bundle type you need is New product bundling. In contrast, BOGO bundling can help empty the old collection stock.
The application supports bundle previews. You never know when a customer might want to compare available bundle products. With bundle previews, you have a higher chance of a customer staying on the same page instead of jumping to a single product page.
Both manual and automatic bundles are available. Manual bundles are crucial for merchants that need and want to have more control over their Shopify product bundles. This way, you can pair best-sellers with less popular products.
It's possible to add different discounts to bundles. Adding different level discounts can help your customer find a deal that suits their needs. This way, you build a lasting relationship with the visitor.
The app is intuitive and customizable. A quick setup and user-friendly interface are what we consider to be one of the most important details in Shopify apps. And it's not less important for the app to be customizable to fit your store design.
10 best Bundle apps for Shopify: overview
While Shopify is abundant with legitimately-looking bundle apps, not all of them maintain quality throughout the process. So, without further ado, let's learn more about the top 10 Shopify bundling apps that made it to the list.
1. Vitals – best Shopify app to make bundles for your products
Specifications
Free plan
30-day free trial
All-in-One Marketing by Vitals is an all-around Shopify bundle app that comes with over 40 conversion-boosting apps in a single platform.
It allows you to make an unlimited number of bundles and add various discounts, like BOGO, volume discounts, or others. Moreso, your customer can make their own bundles too, so the user experience steps to the next level.
Apart from bundling features, the app also collects reviews from various platforms, records visitors' actions, integrates with AliExpress, Klaviyo, and more. Plus, it doesn't require any technical knowledge, as the app is easy to follow.
On the downside, Vitals doesn't offer a free version or even the basic one. There's a single subscription for $29.99 per month. However, it has all the current and future features.
2. Frequently Bought Together – app for cross-sells with AI-driven product recommendations
Specifications
Free plan
30-day free trial
If you're looking for an affordable but powerful Shopify bundler, then Frequently Bought Together by Code Black Belt could be your pick.
It's an Amazon-like application that allows you to add multiple offers to a single discount and implement both upsell or cross-sell options. What's also impressive is that this app offers AI-based product recommendations that will provide your customers with targeted product recommendations.
Additionally, you're allowed to add fixed or customizable bundle variations. Therefore, your customer can have the freedom of choice as well as the possibility to try more various products.
Even though Code Black Belt doesn't offer a free version, its monthly cost is only $9.99, and there's a 30-day free trial, which makes this provider fulfill a fair price-to-quality ratio.
3. Bundler ‑ Product Bundles – best free Shopify bundler
Specifications
Pricing
From free to $6.99/mo
Bundler – Product Bundles by Goldendev is a flexible app suitable for those merchants that want to test bundling on their store or simply don't want to spend additional bucks.
With its free version, you can make unlimited bundles, apply volume discounts, customize and add bundle widgets. Moreover, it can be used on Shopify POS devices, which you can use to sell products in person on platforms other than Shopify too.
While the free version seems cool, Goldendev also has a paid plan to use. With it you get even more control over your success, as you can make Mix & Match bundles, add custom bundle images and landing pages, or even create variant packages.
You can choose the premium version for as little as $6.99 per month or use a forever-free version and learn how to master bundling at first.
4. UFE Cross Sell & Upsell Bundle – customizable upsells & cross-sells app
Specifications
Pricing
From free to install to $29.99/mo
Free plan
Free to install + 7-day free trial
UFE – Upsell Funnel Engine – is a perfect tool if you want to boost your conversion rates by adding upsells and cross-sells to your store.
This provider is focused on making your current customer happier instead of forcing them to buy more. Therefore, its lightweight app allows you to give personalized cross-sell or upsell recommendations for the visitor.
You can easily add one-click upsell checkout promotions in various styles like pop-ups. And it's also available to use different upsell types, including post-purchase, discounted, or aftersale upsells.
Luckily, you can install the app for free and have up to 50 free orders per month. However, you get a limited selection of funnels, a watermark will linger on web pages, and more features are lacking. To have more, you'd need to pay from $9.99/month.
5. Rebolt Bundle Upsell – rich with Shopify bundle types
Specifications
Free plan
14-day free trial
Rebolt Bundle Upsell app by WebContrive Technologies comes as a flexible player with various bundle types.
Product, Variant, Combo, Mix & Match bundles…you name it, this provider has every possible bundle type to help you increase AOV. Also, WebContrive has you covered with an Automated Inventory Sync, so you don't need to stay on your toes with your stock.
The app helps to improve customers' loyalty too, as they get to buy similar products simultaneously based on FBT. Or you can set up Shopify POS and find new customers anywhere you like.
There's no free version of the app, but the one available for $12.49 a month comes with everything you might need from a Shopify bundler.
6. Zoorix: Cross‑Sell & Bundles – feature-rich cross-platform bundler
Specifications
Pricing
From free to $29.99/mo
Free plan
Available + 30-day free trial
Cross-Sell & Bundles by Zoorix is one of the most versatile bundlers we've seen so far.
With it, you get to create multiple types of bundles, such as Mix & Match, fixed, and AI-based. Cross-sales are also available, and they can be auto-selected or AI-driven.
But that's not all. Zoorix makes it tough to skip the possibility of pitching your product, as it allows you to add a Mini-Cart that offers FBT products. Not to mention the selection of discounts you can use to increase AOV more quicker.
This Shopify product bundle app can be set up within 2 minutes and works great across multiple devices. But the forever-free version is also candy to the eye, as it comes with all premium features. Yet, you can only have up to 50 free orders per month. You'd need to pay at least $7.99 a month to sell more.
7. Bundles.app – all-around app for selling multipacks
Specifications
Pricing
$14/mo to $199.99/mo
Free plan
15-day free trial
Although pricier than the majority of Shopify bundlers, Bundles.app – Inventory Sync by Zoorix offers premium-quality services that effectively increase your AOV.
This professional app allows you to make curated sets, multipacks, and other types of product kits with an intuitive bundling tool. And the freedom of selection goes not only for you but also for your customer, as variants are available too.
Zoorix ensures you can stay on track with your stock with ease, as it automatically syncs your inventory. And the application is overall made to be easy to use, so no technical issues disturb you from increasing the store's conversion rates.
While there's no forever-free version, you can benefit from a 15-day free trial, which allows you to test the service before making a long-term commitment. The pricing starts at $14/month.
8. Bundles Upsell – Shopify bundler with 24/7 customer support
Specifications
Pricing
From free to install to $89.50/mo
Free plan
Free to install
Beginner-friendly Shopify app by PickyStory offers everything you might need to grow sales as well as AOV.
Build your own bundles or allow the app to use an AI-based algorithm and find the best product kit solutions for your customers. Add volume discounts to increase your revenue and help the customer to enjoy a variety of your products.
You can customize your offers without additional coding. And if any problem arises, there's 24/7 customer support that can solve issues within minutes.
The PickyStory bundles app is available for free as long as you generate less than $500 on the Standard plan. It includes all features that the service has. If you generated more monthly revenue, you'd need to pay at least $49.50 monthly.
9. Bundle Bear – bundle app for targeting mobile users
Specifications
Pricing
From $24.99/mo to $64.99/mo
Free plan
14-day free trial
Looking for a bundler that works great on phones? Then Conversion Bear is just what you are looking for.
With a built-in analytics board, you can track revenue and engagement with discounts coming from your customers. Notice any issues regarding engagement? Add tiered discounts and seamlessly increase AOV.
The provider follows a mobile-first mindset. Hence volume discounts look excellent on phones too. Moreso, the app is fully customizable, so you don't need to worry about ditching your initial store design.
Sadly, there's no free version, but you can make use of a 14-day free trial. Afterwards, you would need to pay at least $24.99 per month.
10. Wide Bundles ‑ Quantity Breaks – completely unlimited Shopify bundling app
Specifications
Free plan
14-day free trial
Wide Bundles – Quantity Breaks by Mat De Sousa is an all-in-one bundling solution that allows you to create unlimited offers with as many products as you wish.
You can add different variants so the customer gets the possibility of trying multiple versions of the product. And blinking texts will help to increase conversions on the offers you select.
The application is fully customizable and flawlessly integrates with the upsell, page builders, and side cart apps.
As for now, Mat De Sousa doesn't have a free version to use. But you can try the application using a 14-day free trial which allows you to use all premium features. When the trial ends, you'd need to pay $16 monthly.
What are the benefits of a Shopify product bundle app?
If you still don't know or just need a reminder of why Shopify bundle apps are becoming one of the most important eCommerce apps to use, here's a list to help you out:
Increased average order value and sales. After implementing bundles to your Shopify store, it's more likely that your customer will buy more products at once. Consequently, the store's average order value grows, as well as your income.
Attractive discounts. Being able to make bundles is one thing, but applying various discounts to them is a game-changer. With the bundle app Shopify, you can boost your conversion rate or cheer up the customer using volume discounts, BOGO, and other types.
Possibility to sell slow-sellers. If your stock is burdened with several less popular products, bundling them with best-sellers can be your breakthrough. To make it even more effective, you can create occasional gift bundles or subscription boxes.
Improve customer loyalty. Shopify bundler can help you grow the number of regular customers and continue boosting their experience. Features like AI-based product recommendations will help your customer get what they want quickly. While the Shopify product kit itself allows the customer to try multiple products simultaneously.
Ease of use. Yes, you can create bundles on Shopify without the bundler app. However, this way, you must stay on track with each detail by yourself. Meanwhile, the Shopify bundling app will let your set up your store quickly and leave all the work to the app itself.
Final thoughts
Building Shopify product packages are one of the leading methods to increase sales and boost your customer's experience. And dedicated bundle apps help you achieve the best results in no time.
With market-leading applications like Vitals, you can have bulk discounts and discounted upsells. Not to mention over 40 additional eCommerce features, such as currency converter, product reviews collecting and importing from various platforms, and more.
However, if you're looking for a way to comfortably manage bundles without spending a penny, there are also free apps like Goldendev. It allows you to create unlimited Shopify product packages, add volume discounts, custom images, and even set up Shopify POS.
After all, the types of bundles or apps you select depend on the business model you run. Therefore, make sure you thoroughly go through bundling app reviews and pick the one that will successfully boost your store's AOV.
Looking for more apps? Check out other lists: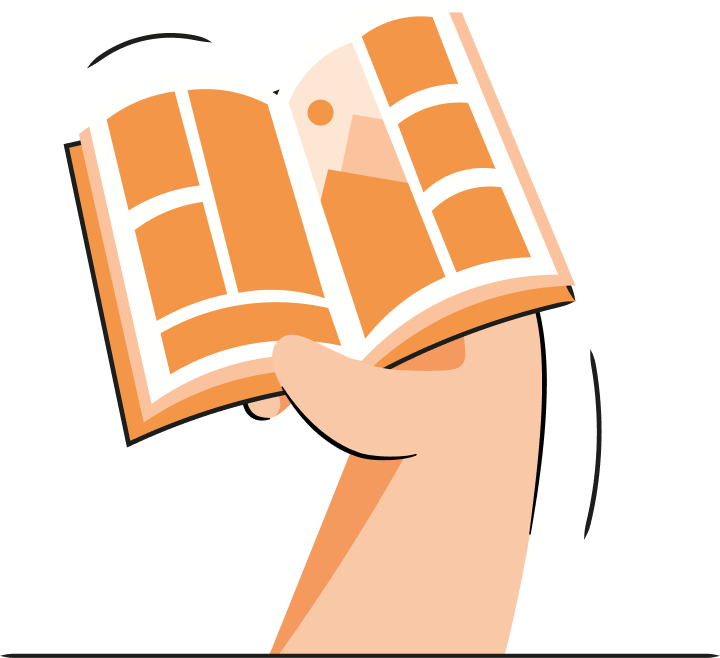 Frequently asked questions
What are the best bundle apps for Shopify?
After testing over a dozen Shopify bundling apps, our final top 3 best apps are Vitals, Frequently Bought Together, and Bundler ‑ Product Bundles. While the latter is the only one from the top 3 which is available for free, the other two come with impressive sets of features, such as AI-driven product recommendations.
What is the best free Shopify product bundle app?
Bundler ‑ Product Bundles by Goldendev is the best free Shopify product bundle app. With it, you can build unlimited bundles, add bundle widgets and volume discounts. Moreso, you can also set up Shopify POS to sell your products in person anywhere.