By purchasing through the links on this page, you are giving us the opportunity to earn a commission. Your support is greatly appreciated!

Pre-order applications are excellent for maintaining or even increasing your sales whether your stock is snapped right away or vice versa.

Instead of stamping emptied inventory with "out of stock" and staying stagnant for a while, you can enable presales and boost your Shopify business.

Presales also help you to foresee your future workload and the amount of inventory needed. This means, not only you improve your relationship with current customers and increase your profit, but you can also be aware of future investments. With that in mind, we have gathered and reviewed the top 8 pre-order apps that won't allow you to overlook your new orders!
What are pre-order apps?
With a pre-order app, your customer gets the opportunity to buy your products before it's available in stock. By using the app, you can create a separate page for your presales. This way, you can see the number of items that need to be produced and foresee your business's growth.
A pre-order app is also a powerful tool for creating some intrigue among your existing customers or even newcomers. Once the order is made, the app notifies your buyers about the ongoing process, so you can peacefully wait and then see how your stock is emptying out.
Best pre-order apps for Shopify: shortlist
If you're keen to find out more about the market-leading pre-order apps and have burning questions to answer, let's continue digging in deeper.
Top 8 Shopify pre-order apps: overview
Below, you will find the best 8 pre-order apps for your Shopify store that not only help you manage your presales but also ensure you expand the circle of your potential customers.
1. Timesact – the most user-friendly pre-order app

3 paid plans, from $6.65 to $16.15 per month
Presales is what can take your Shopify store to the next business level and Timesact is the best pre-order application for that.
It offers more than a dozen features to optimize your pre-orders for premium and even free users. Here are some of them:
Set pre-order for specific product variants
Auto-detect and switch such buttons like "Sold Out" to "Pre-Order"
Bulk variant editing
Email and SMS updates for customers
Mixed cart alert
The application is easy to set up and suitable for both beginners and advanced users. However, if any issue arises along the way, there's excellent customer support to help you. Free users receive help within 24 hours, while the most exclusive plan owners receive it within 6 hours.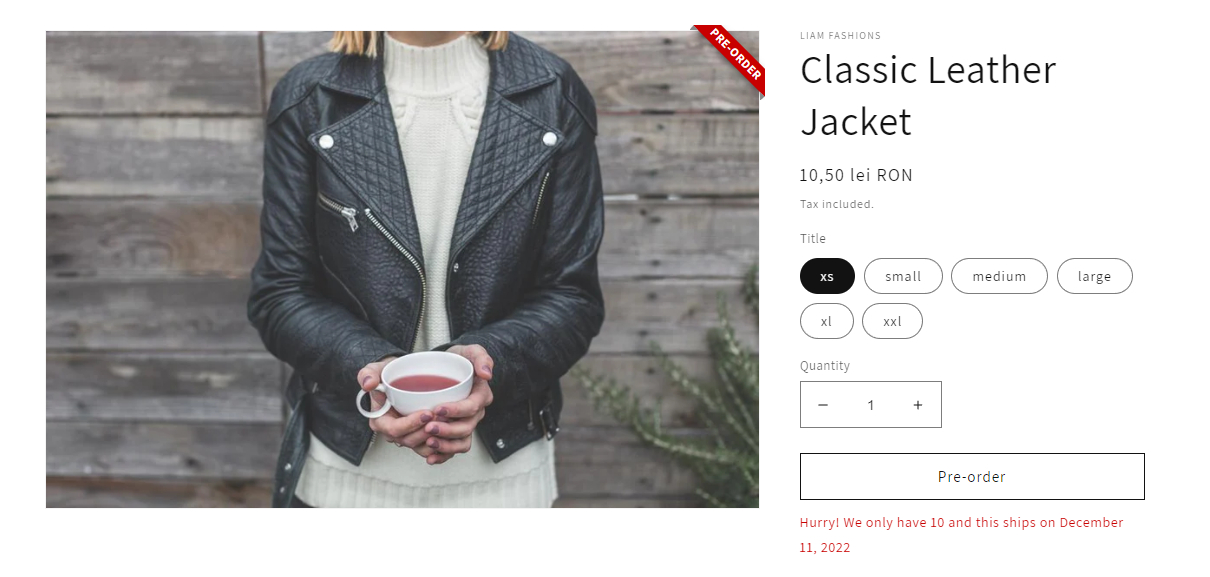 Timesact highlights
Free users can use all features
Maximum customer support response time is 24h
Easy installation
User-friendly app
2.Pre-Order Now – popular pre-order app among the users

3 paid plans, from $19.95 to $59.95 per month
Adored by users, Pre-Order Now is another potential application to start presales on your Shopify store.
Even though free users receive a modest list of features that only includes a free first pre-order product, mixed cart support, and email tech support, premium users get way more tools to use. Here's a bit of what you receive with a paid plan:
Pre-order by product tag
Collection page badges
Pre-order discount feature
Quickview support
Unlimited pre-order products
From the very beginning, Pre-Order Now is an intuitive and easy-to-use application. And the customer support answers at lightning-fast speeds.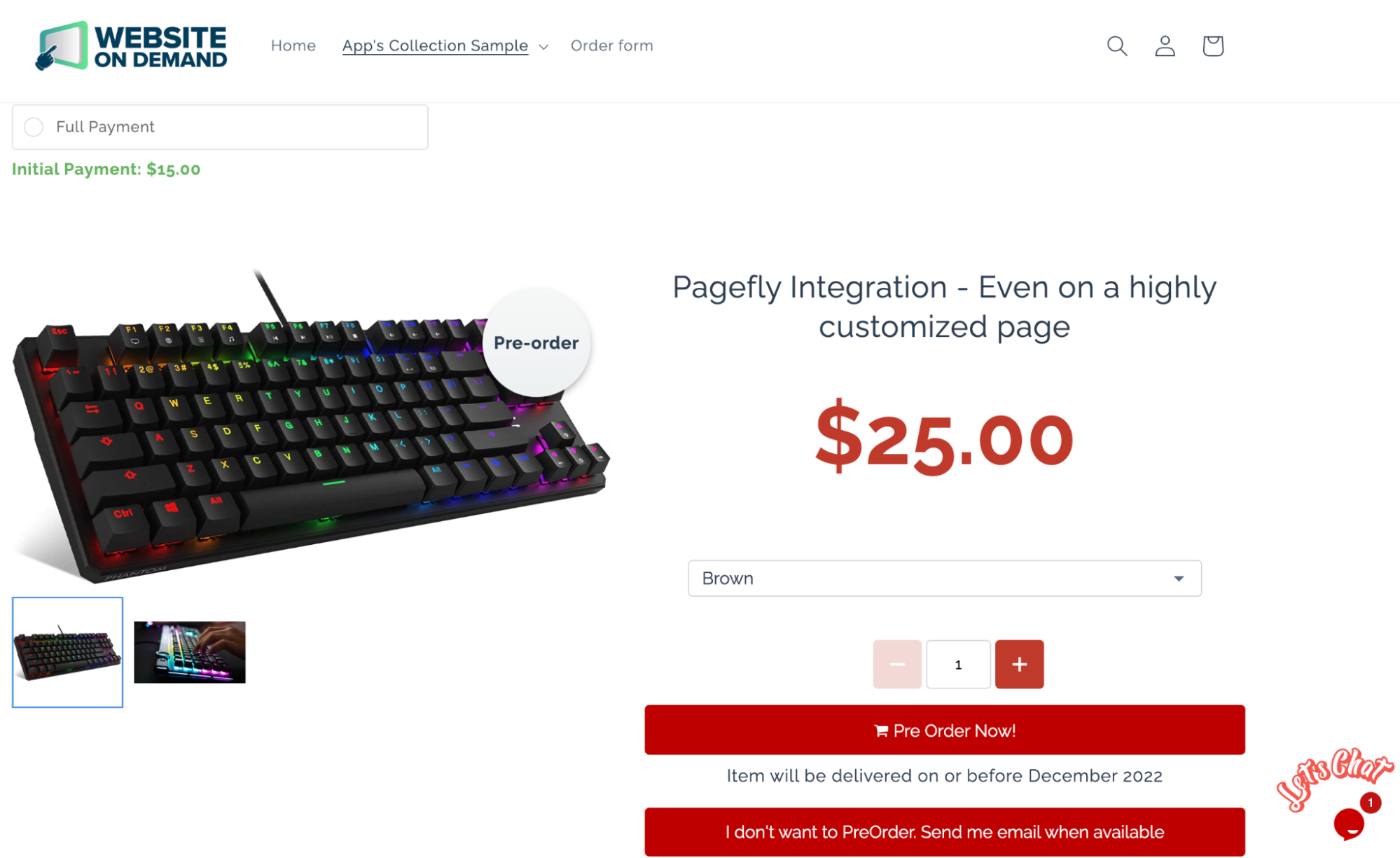 Pre-Order Now highlights
Easy installation
Email and SMS updates for customers
Effortless design customization
24/7 support
3. PreOrder Wolf – decent application to start pre-selling

1 paid plan, $4.99 per month
PreOrder Wolf is a great pre-order application with some unique features to increase your revenue.
Although this provider doesn't brag about numerous features, the available ones are enough to be a game changer. This is what you get with PreOrder Wolf:
Flexible design customization
Pre-orders analytics dashboard
Limits over pre-order quantity
Supported delivery information
Fast customer support
Just like onboarding, further use is also pleasant. The customer support team is another thing to point out, as it effectively answers you in minutes! And even though there's no free plan, the pricing is still budget-friendly.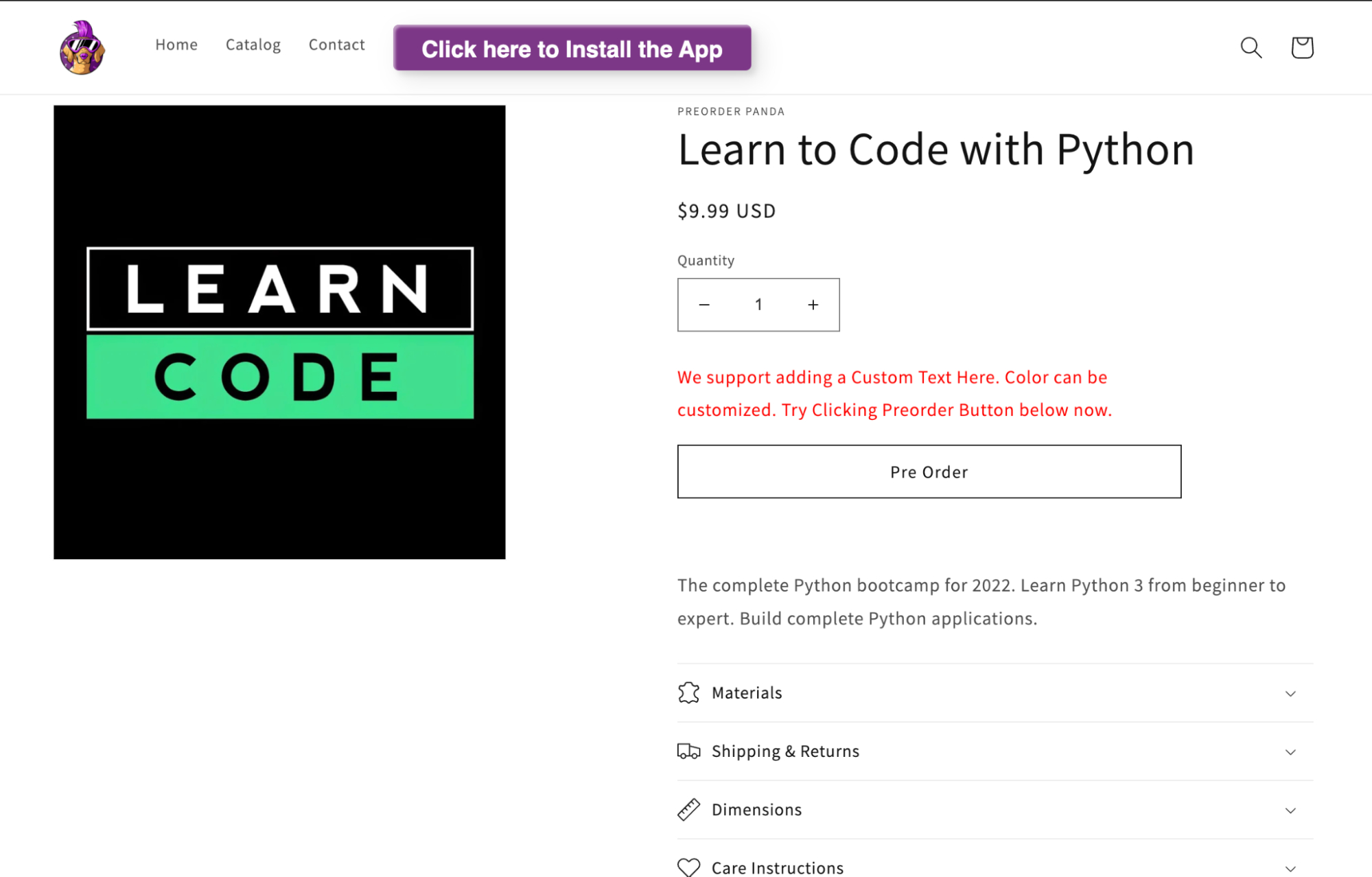 PreOrder Wolf highlights
Cheap subscription plan
Great customer service
Pre-orders analytics dashboard included
Unlimited presales
4. Pre-order Today – feature-rich Shopify manager for pre-selling

3 paid plans, from $7.99 to $24.99 per month
Pre-order Today comes from a software developer called Appikon which is a long-time player on the market.
If you're looking for numerous ways to enhance your business performance with pre-orders, then this app is for you. With it, even free users can enjoy all the features that can't be found in other applications. See what's included at a glance:
Pre-order badges
Pre-order message editing
Locations where pre-order is available
Customizable pre-order button
Updates for customers
Pre-order Today is one of the easiest-to-use pre-order apps on the market. Begging with the installation and ending with the sales. Customer support is also what makes this service great.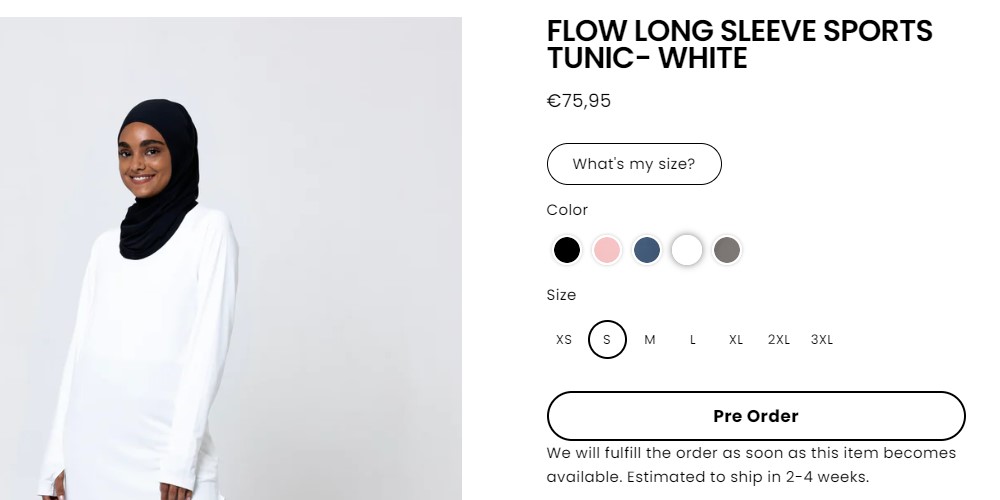 Pre-order Today highlights
No theme customization needed
User-friendly
Advanced features
5. PreOrderly – versatile pre-order application for Shopify

4 paid plans, from $9.99 to $29.99
Pre-order Shopify application – PreOrderly – is perfect for a better connection with your customers along with improving your store.
Although it has no free plan, even the cheapest subscription is enough for basic Shopify stores. No matter which subscription you choose, all the features that ensure comprehensive presales management are included. See some of them below:
Pre-order settings to variants or entire products
Schedule start and end date/time for pre-orders
Cart labels of products that are on pre-order
Customize the page to match your brand
Limit quantity available for pre-order
The customer support offers an instant help, however, even without it, the application is user-friendly.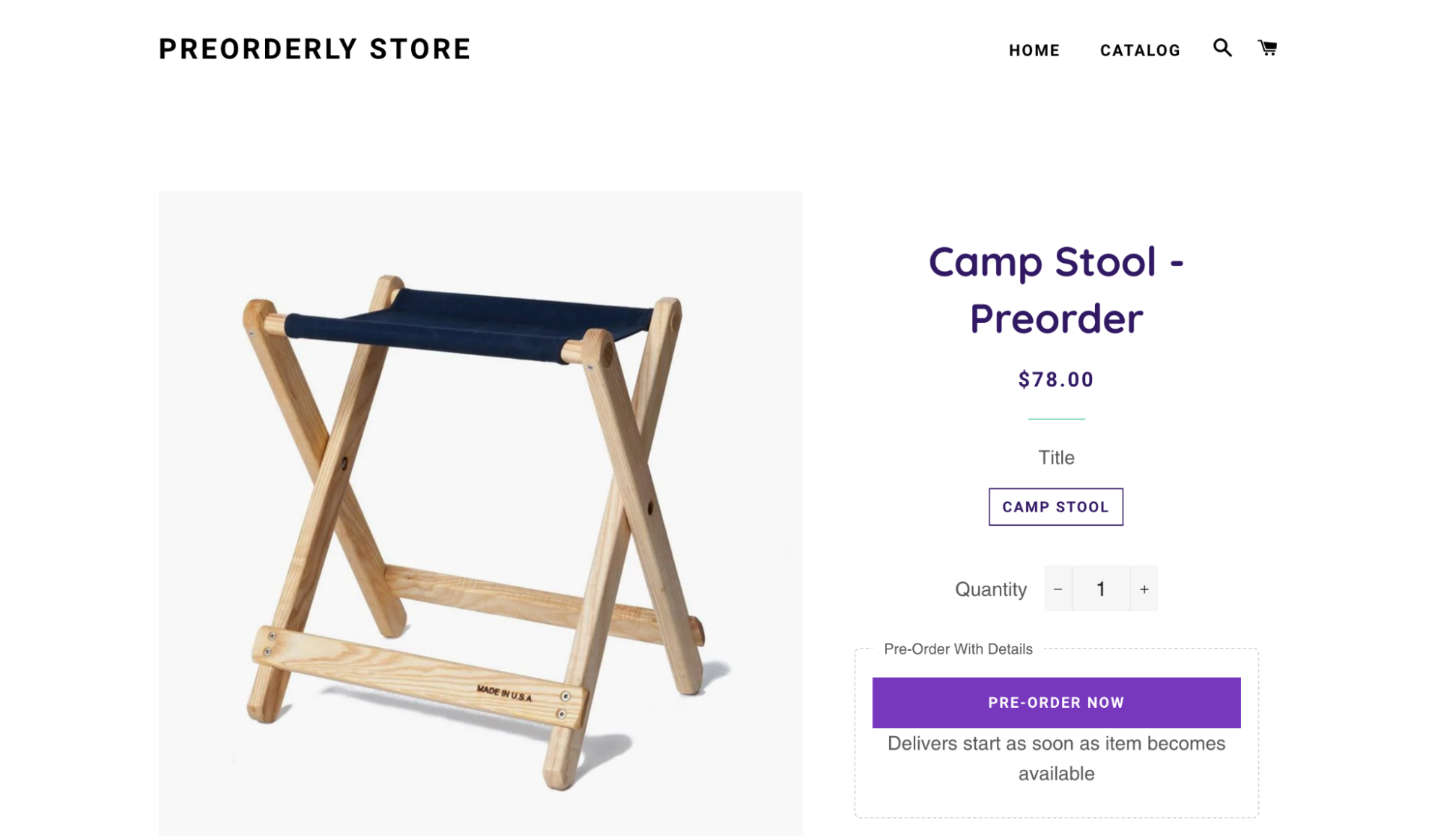 PreOrderly highlights
Comprehensive features
Helpful customer support
Each plan includes all the features
6. PreOrder Globo – affordable application for pre-orders

3 paid plans, from $6.70 to $19.90
PreOrder Globo, created by an experienced team of developers, offers budget-friendly presales application.
As a free user, you get only 10 first presales for free. However, premium plans allow up to 500 pre-orders per month. Regarding features, only paid plans include the whole bundle, and free users only get a few, like a mix-cart warning, multi-languages, and more.
See some of the premium features here:
Pre-order with Partial Payment
Pre-order with discount
Emails to customers
Control pre-orders for out-of-stock products or variants
The start with this app goes smoothly, and it doesn't end here as the following experience is also great. Customer service is nowhere behind in offering quick and effective responses.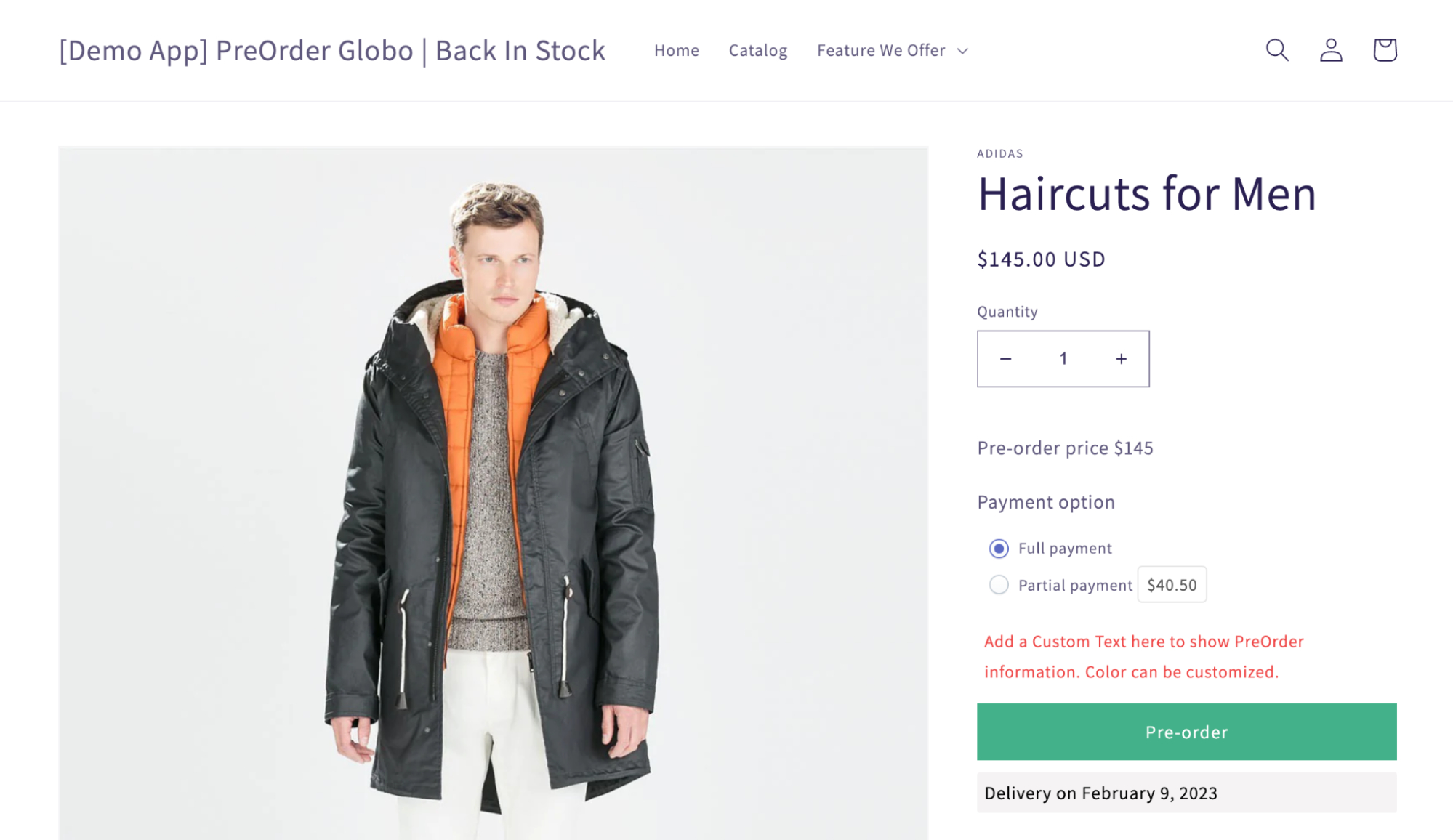 PreOrder Globo highlights
Intuitive GUI
Pre-orders with partial payment
Emai updates for clients
7. Advanced PreOrder – simple but helpful application

3 paid plans, from $4.99 to $19.99
Advanced PreOrder strongly focuses on offering effective help for pre-orders on your Shopify store.
This pre-order app does have a free version; however, it strongly stays behind paid plans as it only offers 4 published pre-orders and a Sales Counter. In the meantime, as a premium user, you are getting features like this:
Geo-Location
Coupon on Partial Payment
Unlimited Pre-Order/Partial
"Notify Me" feature
Admin can enable/disable the "Advanced Pre-Order"
Since the app comes from Shine Dezign Infonet, developers that built Shopify, it's perfectly adapted for all sorts of users to cause little to no issues. In case of an emergency, customer support handles the case quickly.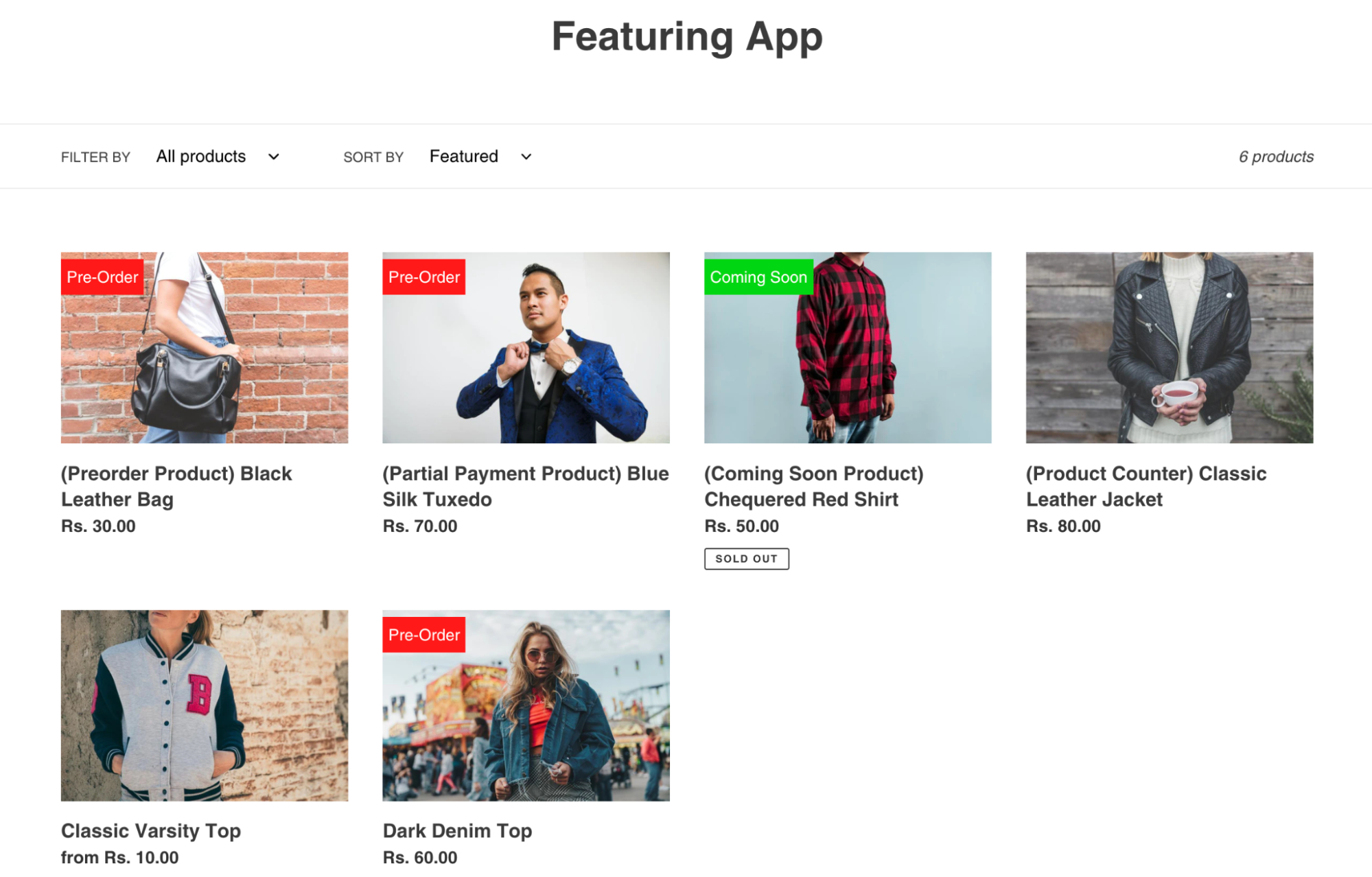 Advanced PreOrder highlights
3-day free trial
Extra features
Easy setup process
8. PreOrder PreSale Pre-Order Now – good tool to increase website's revenue

Pre-selling products with PreOrder PreSale Pre-Order Now is an effective way to reach new heights with your Shopify store.
It's a completely free pre-order application that offers everything you might need. The suite of features includes this:
Customizable pre-order button
Revenue and AOV tracking
Free templates
The app setup doesn't require coding, so even a beginner can easily start using it. What's also nice is that it's fully optimized for mobile devices, so you can track your progress wherever you go. If any questions come along the way, there's helpful customer support.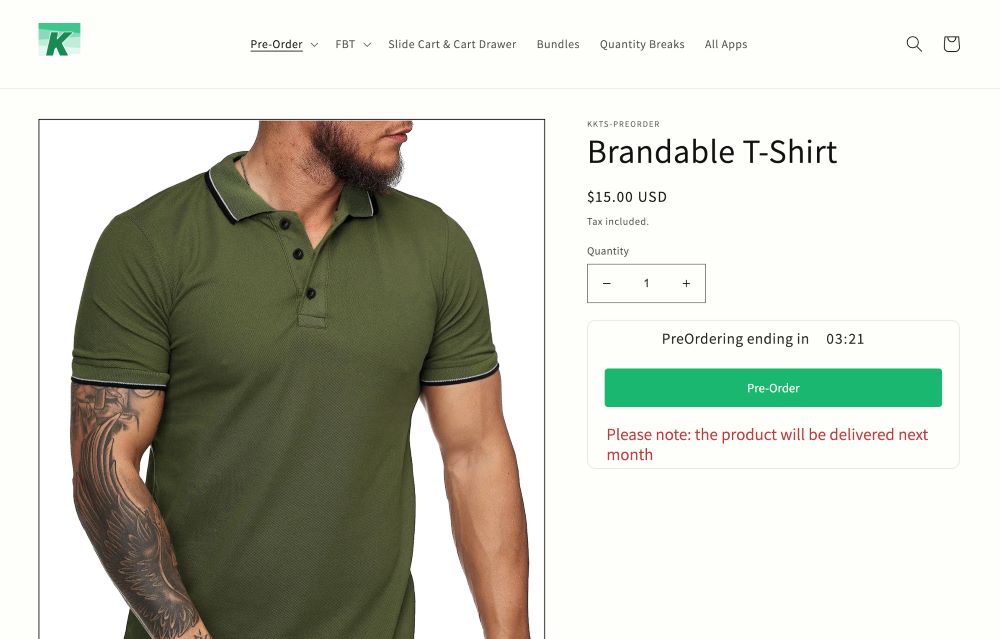 PreOrder PreSale Pre-Order Now highlights
Completely free
Suitable for mobile devices
Revenue and AOV tracking included
Choosing the best pre-order app for your store
It's always important that the app does the hard work for you and not backwards. To be sure you choose the right pre-order application for your Shopify business, we recommend considering the following aspects:
Easy setup process. A messy beginning with the application can only indicate problematic future experience. Check out the reviews that hint about a neat installation and overall easy setup.
Processes mixed cart orders. A reputable pre-order app should be able to handle the mixed wishes of a customer. It's important to have the possibility of selling items that are in stock along with presale products at once.
Has pre-order options for variants. If you sell the same design but with several different material variants, then choosing the pre-order app that can discern the differences is crucial. Heaps of manual work fall off your shoulders.
Pricing. Whether you're only starting your Shopify store or already have a firm business, it's never okay to overpay for the application. Make sure the pre-order app offers the best money and quality ratio.
How to set up pre-orders on Shopify?
To successfully run your business using pre-orders, it's important to follow some basic rules. Here's what you need to keep in mind:
Don't underestimate the possibility of shipping delays. Before informing about shipping time, be aware of how sure you're about the date. Nobody likes waiting for longer than expected.
Take responsibility for the shipping delays. Always ensure your client knows that he or she can cancel the order and claim a refund in case of delayed delivery.
Pre-orders don't go along with customized checkouts. Unfortunately, if you have customized your store's checkout, pre-orders won't work for you.
Be aware of possible payment methods. While purchasing pre-orders, customers can't use accelerated checkouts or local payments, meaning it's impossible to pay with Apple Pay, Google Pay, Klarna, mollie iDEAL, etc.
Combining multiple purchase options is unavailable. It's not permitted to sell a subscription product for presale.
Final thoughts
Adding pre-orders to your Shopify store is a great way to attract more loyal customers and boost your revenue. However, dealing with both – presales and regular in-stock sales – on your own can be challenging. That's why getting a pre-order app is mandatory to start presales on Shopify.
Applications, such as Timesact, help you to set pre-orders for specific variants and availability dates. They also keep your customers updated regarding their purchases. What's great is that there are multiple subscription plans, from free to the most exclusive one. Therefore, even a freshly baked merchant can enjoy the market-leading pre-order application.
Looking for more apps? Check out these lists:
Frequently asked questions
Yes, you can have pre-orders on Shopify. However, to add presales to your store, you must get a pre-order app, like Timesact, and complete the setup process.
Timesact is the best pre-order app for Shopify. It's easy to set up, and the further process is also user-friendly. With it, you receive a lot of useful features, such as Bulk variant editing, Pre-Order discounts, Mixed cart alert, and more.