By purchasing through the links on this page, you are giving us the opportunity to earn a commission. Your support is greatly appreciated!

Best Shopify loyalty and reward apps help merchants expand their loyal customer base effortlessly. With different reward programs, compelling widgets, automated marketing features, and more, you will easily boost your relationship with existing and new customers.

However, like with any other app for your Shopify business, it's important to choose a powerful loyalty app. It should offer compelling reward programs and fit your brand overall. Otherwise, you may waste your resources instead of having more repeat purchases.

Considering that there are over 400 potential apps to choose from, we have compiled a list of the best 11 Shopify loyalty and reward apps. We ensured they had all the crucial features and were easy to use. So, read on, learn how to pick the app for your store, and get ready to install it.
How we chose the top Shopify loyalty apps
There are plenty of Shopify loyalty apps out there. Therefore, it's important to have a certain list of criteria that help to distinguish only the most reputable options.
So, here's the criteria we followed to choose the top Shopify loyalty apps:
Customizable reward actions. An app that can reward customers not only for sales, but also for social media interactions, referrals, and more is an absolute must if you're looking to grow your loyalty program. Hence, we went through each app analyzing the conditions for reward programs.
Special loyalty features. From subscription loyalty plans to smart on-site reminders and everything in between, there are a lot of excellent features to choose from. For the best merchant and customer experience, we looked for apps that have the richest lists of features.
Customizable themes. You want your loyalty program to merge seamlessly into your website. That makes your business and your loyalty program look tailor-made and respectful. That's why we selected loyalty apps with flexible theme customization possibilities.
Integration with other Shopify apps. You want your loyalty program to work seamlessly with everything else going on on the website. Consequently, we picked loyalty and reward apps that worked with numerous leading Shopify applications.
User-friendliness. Whether you're a beginner or an advanced user, an intuitive Shopify application is a must, as it allows you to manage your business effortlessly. Hence, we tested how each app works and selected the most user-friendly ones.
Price. Expensive isn't always equal to high quality. Therefore, we evaluated the price-to-quality ratio of every Shopify loyalty app offer and also made sure they had a way to test the service first.
Top 5 loyalty apps for Shopify for 2023: overview
Better user experience leads to more loyal clients. Improve your Shopify store speed with TinyIMG
Try TinyIMG for free
To root out unsuitable apps, we had to pick all Shopify loyalty apps with at least a 4.6-star rating and test their capabilities one by one separately. This way, we have hand-picked a group of 11 top Shopify loyalty and reward apps that effectively help you increase customer satisfaction and grow sales.
1. Rivo: Loyalty & Referrals
Specifications
Features
Referral program, loyalty page builder, VIP user platform
Rivo Loyalty lets you make an advanced loyalty program system – using nothing more than your Shopify account and one simple app. With baked-in points and referral platforms, you can easily start building your local customer base that gets rewarded not only for the purchases but also for bringing in new clients for your business.
There are also options for building an entirely custom loyalty page, using the Rivo page builder. With fully customizable banners, icons, and page elements, you can give your site a fully custom, professional look. Rivo will take care of everything else in the background – it's super simple to use.
Pros
Unlimited program members with each subscription
Analytics are included
Possibility to build a dedicated loyalty page
Options for free products and free shipping rewards
Automated customizable emails
Cons
Free version doesn't allow any integrations
Rivo is an excellent option for all-level Shopify merchants. That said, this app offers a decent free plan, allowing 150 monthly orders, full loyalty, rewards, and loyalty program features, as well as no limit on your members. Premium plans start from $49 to $349 per month, unlocking features, like dedicated loyalty pages, custom fonts, customizable emails, and more.
2. Loox Product Reviews & Photos
Specifications
Price
$9.99 – $299.99/month
Features
Review collection, motivational discounts
Loox is a Shopify loyalty app that focuses on your relationships with customers through their experiences with your products. Its methodology is based on a visual review collection in exchange for rewards. This way, both sides – you and your customers – are left satisfied.
To motivate your customers to make a final profitable decision, Loox displays pop-ups with relevant customer reviews. Additionally, you can add various widgets and badges that would showcase product ratings and their credibility. Not to mention, an array of customizations you can make for text, emails, widgets, and more.
Pros
Collects visual reviews from customers for rewards
Works with AliExpress reviews and products
Includes highly customizable promotional widgets
Has one-click referrals
Cons
No free version
The Beginner plan lacks quite a lot of features
Loox Product Reviews & Photos is a suitable option for anyone who values the power of reviews. Although there's no free plan, you can test the app yourself using a 14-day free trial. After the trial ends, you may choose one of the premium plans that costs from $ 9.99 to $299.99 per month. Yet, the Beginner plan allows only up to 100 monthly review request emails and discount codes for photo reviews.
3. Smile: Loyalty & Rewards
Specifications
Features
Points and referral programs, on-site reminders
Smile: Loyalty & Rewards app can help you boost your new and repeat sales, using a plethora of loyalty features – such as referrals, rewards, points, and more. This app is super customizable, letting you build the type of loyalty program that fits your brand.
With this app, you get to use fully editable panels and special VIP reward tiers. This way, you can incentivize your most loyal users to buy even more. Meanwhile, on-site reminders, called Nudges, activate at just the right time, reminding them of the possible rewards, and increasing overall user loyalty.
Pros
Highly customizable application
Automatic on-site engagement reminders
Integrates with popular Shopify apps
Has a great free version
Cons
Pricier than most Shopify loyalty apps
Possible technical issues
Smile has an intuitive interface but the price of it makes it a better choice for large businesses. Even though there's a free plan, it allows only up to 200 monthly orders and includes basic points and referral features. To have more monthly orders, unlock the Nudges feature, and more, you'd need to pay from $49 to $999 per month.
4. BON Loyalty Rewards Referrals
Specifications
Features
Multilingual widgets, points, rewards, and referral programs
BON Loyalty Rewards Referrals app is a multilingual app that helps you attract a global loyal customer base. With it, you can create automated widgets and emails in over 250 different languages.
There are points your users can get for purchases, as well as referring a new customer. Plus, VIP tiers, allowing your users to get more, the longer they're with you, are an excellent way to build customer satisfaction. Another way to reach more audience is to reward your customers for social media shares.
Pros
Works with more than 250 worldwide languages
Allows building up to 9 types of automated emails
Has VIP tiers to help you grow a bigger loyal audience
Offers a great free version
Cons
It's expensive to have unlimited monthly orders
Free users can't switch between languages
BON Loyalty rewards app is a user-friendly application that can be a short-term option for small businesses and a great app for larger stores. It has an entirely free plan to use, which allows you to have up to 250 monthly orders, as well as run a basic points and rewards program. With its Lite plan for $15/month, you can have up to 500 monthly orders and an array of premium features. Pricier plans vary from $99 to $349/month.
5. Growave: Loyalty & Wishlist
Specifications
Features
VIP loyalty tiers, wish lists, trigger emails
Growave is an all-in-one app that combines loyalty features, with tools for increased customer engagement, sales, and conversions. With this app, you can enable point rewards and discounts for sales, referrals, and rewards for making social media shares.
Growave even helps collect user reviews on autopilot, sending requests to satisfied users or going through Google search results. There are also point expiration reminders and nudges to make sure the visitors use their bonuses – and become your loyal clients along the way.
Pros
Allows customers to make wishlists
Collects customer reviews on autopilot
Allows showcasing Instagram posts and UGC
Cons
Quite expensive
May be technically challenging
Growave is a versatile app, which is a better option for already large businesses. There's a free plan available, but it's only for playing around, as it allows only up to 100 monthly orders and basic features of loyalty, wishlists, reviews, and other categories. To gain more flexibility, you'd need to upgrade to a premium plan, which costs from $49 to $349/month.
6. Loloyal: Loyalty Rewards Referrals
Specifications
Features
Memberships, referrals and affiliate programs
Loloyal offers everything you'd need from a Shopify loyalty and rewards app. From simple discounts to VIP tiers – you're receiving tools to build the customer audience that comes back to you.
One of the methods this app offers is a membership. Your customers who become members ensure a continuing income and in exchange, they receive exclusive discounts or even giveaways. More so, this app makes it easy to transfer from other loyalty apps, in case you're looking for a better alternative.
Pros
Works with Shopify POS
Includes advanced analytics on your loyalty programs
Integrates with top applications, such as Klaviyo
Cons
Only the priciest plan allows unlimited orders
Customer support should improve the service
Loloyal is a good choice for anyone who works with POS or simply wants an affordable loyalty app. There's a free version that allows you to have up to 80 monthly orders, run reward programs, and integrate with Trustoo. The Starter plan, for $29/month, gives you up to 800 monthly orders and unlocks Shopify POS along with analytics. Meanwhile, the Growth plan ($69/month) is unlimited.
7. Joy: Loyalty & Rewards Program
Specifications
Features
Rewards, POS, customizable emails
Joy is a simple loyalty and rewards app, which offers all essential features to enhance your bond with customers and grow sales. Here, you will find plenty of opportunities to reward your customers, including signups, orders, social media follows, and shares.
Moreover, Joy supports POS, allowing you to sell and improve your customers' experience unrestrictedly. To help you manage reward programs better, the app also offers automated emails and translations with all plans.
Pros
Works with POS businesses
The app is multilanguage
Enables rewards for multiple customer actions
Cons
Not too many additional features
Possible UI glitches
Joy is a simple-to-use and effective Shopify loyalty app for any type of merchant. You can test it first using a free version. With it, you can have up to 250 monthly orders, reward your customers for signups and orders, use integrations, as well as translations. The paid plan costs $29 per month and allows unlimited orders, has fully integrated POS, and more. Overall, it's a great price-to-quality ratio.
8. Gameball: Loyalty & Rewards
Specifications
Features
Cashback, rule-based rewards, personalized messages
Gamebell is an all-around Shopify loyalty app that conveys a great experience for merchants and customers. Among casual loyalty and rewards features, this application implements unique ones, like cashback, allowing you to return certain amounts of money to your customers.
This app allows you to treat your customers based on various conditions. For example, if a customer shares your store on social media, you can reward them for loyalty. The same rule applies to signups, referrals, and other customer initiatives. More so, you can build personalized messages and target specific customer audiences more efficiently.
Pros
Includes loyalty program analytics
Allows giving cashback to customers as a reward
Works for running referral programs
Cons
Technical bugs are possible
Quite expensive
Gameball is a go-to option for merchants who have stable or growing income, as it unlocks many important features only with the priciest Pro plan for $119/month. You can test the app first using a free version, which allows having up to 500 monthly customers with points, running 1 VIP tier, having 1 guest pop-up, and some more features. The Starter plan costs $39/month, and it doubles the number of customers with points you can have.
9. AiT Loyalty, Review, Email
Specifications
Features
Loyalty and affiliate programs, push notifications
The loyalty app by AiTrillion is probably one of the most feature-packed Shopify applications we have seen so far. A single installation gives you access to the loyalty rewards program, email/SMS marketing, product reviews, and other spectrum of features.
Speaking of loyalty and rewards, this app allows you to customize points-earning rules and VIP tiers. You can also build custom loyalty pop-ups as well as loyalty pages. Plus, customer segmentation will help you reward targeted audiences more effectively.
Pros
Includes features for loyalty programs, marketing, customer support, and more
Highly customizable features
Good price-to-quality ratio
Cons
The terms of subscription plans are confusing
Customer support may be slow
Shopify loyalty app by AiT is a versatile option for all-size businesses. However, if you're looking for a free application, this isn't the right choice, as it's only free to install. Yet, paid plans come with a 14-day free trial, and the pricing starts from $20 to $125 if you own a growing store. For enterprises, the pricing starts from $225 and goes as high as $825/month.
10. Yotpo Loyalty & Rewards
Specifications
Features
Dedicated rewards page, referral and loyalty programs
Yotpo outrivals numerous apps due to unique loyalty actions, including purchases, reviews, Instagram follows, birthdays, and more. Full email integration will also let you easily reach out and promote the benefits to all customers you have on your system, at the click of a button.
In this app, you will find classic loyalty features, like a referral program, points, and VIP tiers. However, each of them comes with uncommon conditions. For instance, you can reward your customers with points for creating an account. Therefore, you can rest assured that your audience will be engaged at every step of the shopping experience.
Pros
Enables VIP tiers for lasting relationships with customers
Integrates with Klaviyo and other popular apps
Offers detailed referral program analytics
Cons
The service is expensive
Free version allows only up to 100 monthly orders
If you run a successful Shopify business with a stable income, then Yotpo is a good option for you. The app is free to install – with the plan allowing for under 100 monthly orders, rewarding for sign-ups, and running a referral program. The top-tier Gold option is $199/month, with $0.20 per order for every monthly order over 500.
11. S Loyalty
Specifications
Price
Free – $199.99/month
Features
Rewards, holiday bonuses
S Loyalty offers a very simple loyalty, rewards, and referrals app, which includes all essential features to enhance your customer engagement and grow sales. There are over 20 rewards with advanced condition settings, such as free shipping, percentage off, minimum purchase, and others.
The app allows you to fully customize the theme and other details of a loyalty program so it fits well with your overall brand look. You can also run occasional points programs to allow your customers to earn more rewards during holidays. In case they forget to redeem their points, you can enable customer notifications and initiate a purchase.
Pros
User-friendly app interface
Many different rewards with advanced condition settings
Customizable loyalty program designs
Cons
Quite low monthly order volumes
Customizing reward conditions with a free plan is complicated
S Loyalty is easy to use but somewhat pricey Shopify loyalty and rewards application. It's a good option for beginners, as it has a decent free version that allows you to have up to 100 monthly orders, set up 3 rewards with advanced conditions, customize loyalty program theme colors, and more. As for the premium users, the pricing starts from $19.99 to $199.99. However, with the Basic plan, you can have only up to 50 monthly orders.
Why do I need a Shopify loyalty app?
There are plenty of reasons why you should consider using a Shopify loyalty app for your online store. Here are some of the main ones:
Returning customers – increased sales. This one's simple. Returning customers become attached to your brand and become regular clients for a long time.
Word-of-mouth marketing. By using a Shopify app to build a loyal customer base, you create your brand ambassadors who will spread the good word about your company, without you having to actively market for them.
New marketing options. Loyalty apps offer new avenues to grow your business. Affiliate marketing opportunities and active communication with your best customers can help you increase your profits even more.
How do I create a Shopify loyalty program?
Here's how you can create a loyalty program, using nothing more but a solid Shopify loyalty app:
Pick a name for your program. A nice name is easy to communicate – and gives you plenty of marketing opportunities in the future.
Set the reward actions. What do you want to achieve? You can start rewarding your customer for making sales, interacting with your social media pages, or doing referrals to their friends. Being clear and consistent is very important.
Pick out the app that does what you need. We reviewed plenty of apps here – go for the one that suits your needs the best.
Launch a test run. Theory is always great – but you need to see your program in action. Get your first customers and work towards building loyalty!
Analyze the data. Once your first numbers are in, see what works and what doesn't. See which actions give you the best results and whether that's attainable for you in the long term.
Stay consistent. Once all the creases are ironed out, it's incredibly important to stay consistent, deliver on the promises, and maintain a solid feedback loop with your customer.
Bottom line
Shopify loyalty and reward applications are necessary if you want to increase your loyal customer audience. With them, you can automatically reward many customers at once with free shipping, giveaways, points, and in other ways. Not to mention push notifications that will help you remind your customers about your store in a delightful way.
After going through numerous apps, we found that Rivo: Loyalty & Referrals is the best Shopify loyalty application. With it, you can run regular or VIP loyalty programs, build personalized emails, and analyze how well your reward programs work.
Curious to read more? Check out these articles: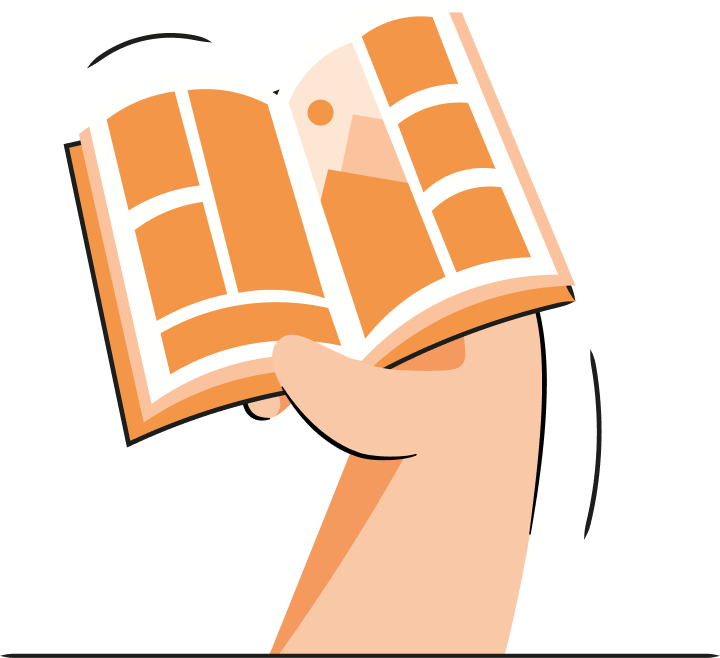 Frequently asked questions
There are plenty of excellent loyalty apps for Shopify. Options like Rivo Loyalty offer plenty of customizable options, Loox helps you get user engagement via photo reviews, and Smile.io lets you fully customize just about everything to create a fully bespoke user experience.
Yes, Shopify supports loyalty programs. You can easily set one up by using one of the many available Shopify loyalty and rewards apps. With plenty of customizable actions, VIP tiers, subscriptions and more, you can set everything up just the way you want it.