By purchasing through the links on this page, you are giving us the opportunity to earn a commission. Your support is greatly appreciated!

Shopify image gallery apps help you set up a neat gallery layout for all devices, successfully expanding your approachability. Apart from platform compatibility, gallery applications can optimize images. Consequently, your website's performance improves, followed by an increase in the conversion rate.

Overall, the Shopify app market boasts a wide selection of great apps, and among them, over 170 gallery apps to choose from. But the selection may be overwhelming and even valuable, as not all these apps are powerful enough.

In order to help you, we've curated a list of the 10 best Shopify gallery apps. We ensured they had various features, excelled in performance, and were intuitive. Continue reading, learn how to choose a gallery app specifically for your store, and find the most promising options.
What do image gallery apps do?
Image gallery apps for Shopify stores offer multiple benefits that can be split into two categories: visuals and performance. Either way, these applications can strongly contribute to boosting your revenue.
Speaking of the visual side, gallery apps expand your product image galleries' functionalities. For example, you get the opportunity to showcase your images using slideshow galleries, allowing the user to scroll through pictures smoothly. You may even improve your visitor's experience by enabling zoom functionality or image downloads.
And not only classical galleries should be on your store. A gallery app can also help you integrate videos or user-generated content, which would be strong social proof.
Another great side of the top Shopify gallery apps is that they seek to improve your website's performance by optimizing images and providing you with analytics. This way, you won't miss a flaw that could slow down the page loading speed or affect the website any other way.
What to look for in a Shopify image gallery app?
The choices for a Shopify image gallery app are plenty – so what to look for in order to pick what's best for your store? These are our insights:
Mobile friendly. Unsurprisingly, mobile devices are often a primary device in a modern person's life. Make sure people don't click away as soon as they enter your store on their iPhones – choose an app that offers functionality for mobile devices.
Image optimization. Image compression is key for a good site speed (which corresponds with a higher conversion rate), so look for an app that offers that.
Image count. Make sure to check how many images your chosen plan allows. If your Shopify store is relatively small, you can stick with fewer images and only spend more money on a pricier plan when you need to.
As general advice, be precise in what you need in an image gallery app and carefully read app descriptions.
Best Shopify gallery apps: overview
Optimize images and speed up loading time with TinyIMG Shopify app!
Get TinyIMG now!
Now that you got the gist, let's move to our more detailed review of each of the above apps.
1. Robin PRO Photo Gallery
Specifications
Features
Mobile-optimized, flexible gallery layouts, hotspot images
Robin PRO Photo Gallery is mobile-first, meaning it will help your sales keep up with the growing amount of browsing on phones. But what's more important, Robin offers different gallery layouts, including pixel-perfect grid and masonry.
Moreover, you will be able to improve the store's navigation by linking photo galleries to certain products. And you will also make your website easier to detect for search engines, as the app allows putting alt tags to the images.
Pros
Mobile-compatible galleries
Lazy-loading is available
Gallery-to-product linking
Grid and masonry image gallery layouts
Free version with premium features
Cons
Only two types of gallery layouts
Robin combines simplicity with effectiveness; that's why it's a great choice for anyone who needs a reliable gallery app. The provider has a free plan with all premium features included, but it's limited to only 12 images. If you want unlimited images, gallery, and bandwidth, it'll cost you $5/month.
2. Enorm Image Gallery + Video
Specifications
Price
Free – $12.99/month
Features
4 gallery layouts, video availability, create main & sub galleries
Need a way to present your products in detail? Enorm Image Gallery + Video allows you to add videos from YouTube and Vimeo to your Shopify store gallery.
Furthermore, the application includes 4 different gallery layouts: square, original, and masonry grids, as well as lists. And you can even link the main galleries with the child galleries to help your customer decide on a purchase easier.
Pros
4 gallery layouts are available
Fully customizable video gallery
Main and sub-gallery availability
Alt tags for images
Lazy loading
Cons
Up to 600 images with the Premium plan
The interface can be challenging
Enorm is a powerful application, making it a perfect option for advanced Shopify users. If you opt for a free plan, it offers one image and one video gallery for up to 10 images. Nearly all premium features are included, except for lazy loading or premium CDN delivery. Paid plans pricing ranges from $1.99 to $12.99/month, and they all come with more images as well as videos.
3. Cozy Image Gallery
Specifications
Price
From $1.99 – $19.99/month
Features
Fully customizable, 4k & 8k image support, image compression
Cozy Image Gallery is heaven for those seeking more customization in their galleries. You can personalize the gallery layout within the app and preview them right away on desktop, mobile, and tablet.
The list of gallery layouts available includes grid, masonry, and carousel. However, you can improve the experience using a hover effect, lightbox view, captions, and more. Finally, the app supports and even optimizes 4K as well as 8K images.
Pros
Serves images by CDN
HTML embed snippet function
Gallery layout customization
Image compression
Works with Pinterest
Cons
No free version
Only up to 50 images with the Starter plan
Overall, Cozy Image Gallery is a professional application, making it a good fit for all types of users. This app doesn't offer a free plan – instead, you get a 21-day free trial. The prices start from $1.99/month and go up to $19.99/month. The cheapest plan allows you to create one image gallery with 50 images. By paying a dollar more, you can increase it to 6 galleries and 500 images.
4. Lookbook - Shop by Gallery
Specifications
Price
Free – $19.99/month
Features
Unlimited galleries, product tagging, direct add-to-cart
Lookbook offers a direct add-to-cart feature straight from your images, making it an excellent choice for boosting sales quickly. The provider also offers 4 different gallery layouts, allowing you to organize your product images freely.
If you're worried about the setup process, let us tell you that Lookbook allows you to drag and drop your images, keeping all things simple. And the app supports gallery-to-product linking for your visitors, quickly guiding customers to their desired destination.
Pros
Bulk upload feature
Drag-and-drop feature for building galleries
Slider, masonry, grid, and list layouts
Product tagging on images
Cons
Limited SEO features
No image optimization
Lookbook is a beginner-friendly and powerful application altogether. It offers a free plan, but it comes with limitations – allowing only 10 images, embedding galleries, bulk image upload, and several layouts. For product tagging, add-to-cart features, and more, paid plans start from $4.99/month and go up to $19.99/month.
5. XO Gallery
Specifications
Price
Free – $14.95/month
Features
Image optimization, multiple effects, unlimited gallery
XO Gallery is a simple yet powerful tool that will enrich your website with a structured image gallery. You can choose from 4 different gallery layouts and make the final touches to your product images using one of many hover effects.
The application also allows you to upload videos from YouTube or Vimeo, and you can even choose which visuals to show on certain devices. And speaking of devices, XO Gallery strongly focuses on delivering cross-platform galleries.
Pros
Multi-platform optimized tool
Unlimited galleries and unlimited images
Opportunity to tag products on images
Integration of CDN for a fast page loading
Cons
No analytics
Free version allows uploading up to 12 images
Putting it all together, XO Gallery is an all-around solution for artists or anyone who takes visuals seriously. The app offers a free plan: you'll be able to upload 12 images and use four gallery types (grid, masonry, justified, and stack). To unlock unlimited galleries, the opportunity to tag products, and more, you'll have to pay either $5.95/month or $14.95/month.
6. EVM Lookbook ‑ Shoppable Galleries
Specifications
Price
Free – $29.99/month
Features
Direct buy system, product tagging, multiple galleries
Lookbook by EVM lets your customers buy straight from the images. Aside from that, the application is very flexible with how you can set up your galleries. Moreover, it offers 5 types of layouts: collage, slideshow, carousel, masonry, and grid.
In case you run a fashion store, EVM Lookbook is perfect for you, as it also allows selling whole looks directly from the picture. Plus, the application is highly customizable and easy to use overall – you can add photos via URLs or in bulk.
Pros
Decent free version
Allows purchasing the look from the image
Product tagging on images
Custom CSS
Cons
Up to 25 galleries, even with the Business plan
No additional SEO tools
EVM Lookbook can be a great option for fashion retailers on Shopify due to the set of features it offers. The provider has a free plan available, which allows having 1 gallery and using premium features, such as multiple animations, bulk image uploader, and various gallery formats. To build more galleries and expand the suite of features, you'd need to pay from $4.99 to $29.99 per month.
7. GG Product Page Image Slider
Specifications
Features
Multiple images per variant, image and video slides
GG Product Page Image Slider makes showcasing your products in detail easy. With this app, you can present your products with either images or videos by choosing different gallery layouts, including slider, image grid, and carousel.
Apart from a built-in video player for YouTube or Vimeo, this provider allows you to put multiple images per variant. Moreso, you won't have to worry about your store's look on different devices, as GG is fully compatible with both desktop and mobile devices.
Pros
Multiple configuration options
3 gallery layouts
Works with YouTube and Vimeo
Allows multiple images per variants
Cons
GG photo gallery app for Shopify is an excellent solution for anyone seeking to present their products to the fullest. The provider comes with a free version, yet all it offers is a simple slider. To play video slides, have custom colors, and other advanced features, you'd need to pay either $4.99 or $8.99/month.
8. VariaSlide ‑ Image Gallery Variants Images Gallery & Zoom
Specifications
Features
Multiple product variants, mobile-friendly, image resizing
The app offers variant-specific images that allow you to assign multiple images to one product. And for a better visitor experience, you can choose between two image zoom options – either hovering or lightbox popup.
VariaSlide has 3 different gallery types, including slider, carousel, and a gallery with thumbnails. No matter which layout you choose, you can resize the image section to the full extent of your website. Moreover, pictures aren't the only thing you can add, as videos are also welcome.
Pros
Easy setup and no coding required
Two image zoom options
Assign multiple images to each variant/product
All elements are mobile and tablet-friendly
Cons
No additional SEO features
No free version
VariaSlide isn't the most feature-rich gallery app, yet it ensures profitable performance for anyone who already has some experience with e-commerce. The app doesn't offer a free plan and only has one paid plan that will cost you $9.99/month. Nevertheless, there's a 31-day free trial for a try out.
9. GO Product Page Gallery + Zoom
Specifications
Features
Product image customization, cross-platform compatibility
GO is a potential gallery app for anyone who wants their store website to function flawlessly on any device. The application is configurated individually on desktop devices and smartphones, supporting touching, swiping, and pinching.
Another great thing is that you can choose from multiple gallery layouts, such as carousel, slider, bullets, and more. Apart from simple photos, you can easily integrate videos and 3D models.
Pros
Free version with all premium features
Zoom Lightbox and zoom magnify are available for better pictures
Works with variant images
Multi-platform compatibility
Cons
Free version only for stores that are on a Shopify Trial or Partner Plan
GO Shopify gallery app is a reliable application for both beginners and advanced users. It comes with a free plan, which includes all the premium features. Yet, the free version is available for Shopify Partner plan and trial users. If not for free, the price is as little as $2.99 monthly.
10. Zify Photo Gallery & Portfolio
Specifications
Price
Free – $19.99/month
Features
Portfolios, video and image galleries
Zify has been one of the top choices by artists. This Shopify app is a go-to option for building portfolios, lookbooks, as well as video and photo galleries. Moreover, its drag-and-drop functionality allows you to organize your visuals effortlessly.
Although Zify only has grid and masonry layouts, it offers over 35 hover effects and responsive designs. Plus, the application is fully compatible with both desktop and mobile screens.
Pros
35+ hover effects
Works for building video galleries
Suitable for portfolios
Custom CSS
Cons
You can upload up to 500 images max
Only a couple of gallery layouts
Zify's target audience is definitely artists who want to sell their work or service. The app is available either for free or with one of the paid plans ranging from $4.99 to $19.99/month. With the free version, you can create 1 album of 25 photos, as well as use all hover effects, custom CSS, Lightbox, and more. You'd need to go premium to build more albums, video galleries, and lookbooks.
How did we choose the best image gallery apps?
With so much choice in the market, you might rightfully wonder how we chose those six apps. Here are our criteria:
Shopify store ratings. All the apps we've chosen have a rating above 4.7 – a nearly flawless score.
Customer reviews. Reading as many reviews as you can is essential to choosing the right app. We paid attention to what reviewers praised and what they criticized.
Main features. We tried to include a range of quite different apps with different features and functionalities, so you can choose the app according to your priorities.
Pricing plans and value for the price. All six apps we've chosen have either a free plan or a free trial. It's important because it allows the user to try out the app and see if they like it before committing to a paid plan.
Summary
Now that you have walked through the top 10 Shopify gallery apps, choosing the correct application for your store may get easier. With insights about their functionality, usability, and price, the final decision is totally up to you.
Our overall winner this time is Robin PRO Photo Gallery: its appeal lies in mobile-friendliness, image optimization, gallery layouts, and the ability to link your gallery images directly to product pages. As the app offers a free plan, it's definitely worth a try!
Whichever app you decide to go for, we're sure it'll help you boost conversions and enhance user experience.
Curious to read more? Check out these articles: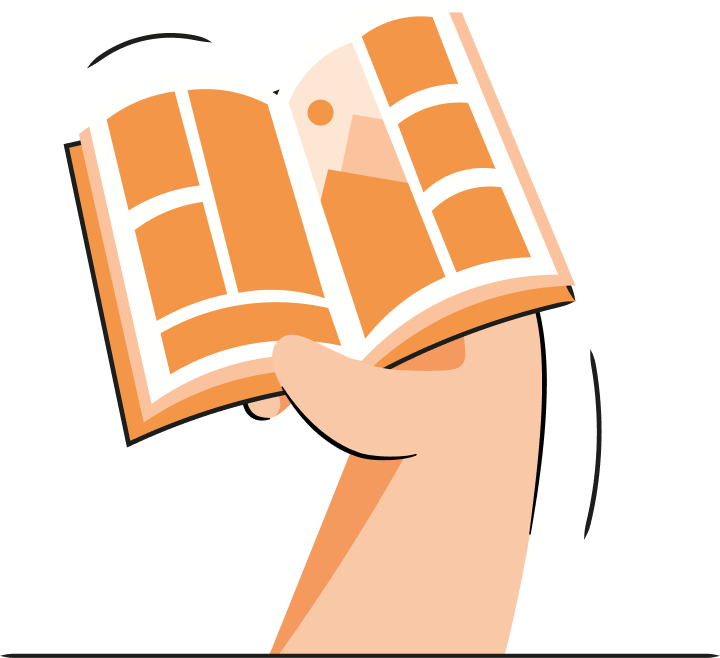 Frequently asked questions
The best Shopify image gallery app is Robin PRO Photo Gallery. It's fast, mobile-friendly, and allows you to link images to your product pages. You can generate sales directly from your photo gallery.
No. Good Shopify gallery apps work quietly in the background and allow your store to load fully before rendering your image gallery. Some apps also offer SEO image optimization by making your images smaller in size without ruining their quality, this way allowing your store to load faster.
Yes. Shopify offers plenty of free image gallery apps, as well as apps that have several pricing plans, including a free (but limited) one. Robin PRO Photo Gallery, Image Gallery + Video - EA, Lookbook - Shop by Gallery, XO Gallery are a few options that have free plans you can try out.
Yes, you can definitely create an image gallery without an app. It will take you more time than simply getting an app, but if you want more control, you can go for it. An app is a great choice for people with no experience in gallery creation or coding – and the result you'll get will be worth it.