By purchasing through the links on this page, you are giving us the opportunity to earn a commission. Your support is greatly appreciated!

Shopify app for translation, as well as localization, is an effective way to target international markets. Translating your product pages and implementing different currencies into your web store help you reach more customers and increase sales.

Using a Shopify translation app is the option with the best price-to-quality ratio in case you don't have the budget for professional translators.

As with any of Shopify apps, there are a lot of translation apps available that are not necessarily reliable. Hence, we have curated a list of the best 8 Shopify translation apps, testing their functionality, ease of use, and other critical aspects. So, read on, find the potential options, and learn how to choose the right translation app for your store.

Is your Shopify store optimized? Use the TinyIMG app for image compression, better speed and SEO performance

Install TinyIMG now
What is a Shopify translation app?
A Shopify translation app is a tool that helps you translate and localize your store into multiple languages automatically. That means that all pages on your website are translated, including checkout pages.
Some apps are more powerful than others, but generally, a good app can offer more than 100 language possibilities. Most apps offer some form of AI translation, which, of course, saves you time and money. And you can also find features for the currency conversion.
Overall, Shopify apps for translation and localization are excellent for widening your international audience and improving the customer experience for already loyal web store visitors.
How we selected these Shopify translation apps
What features do you need to consider when choosing the best Shopify translation app? Here are our criteria:
Automatic translation. Professionally executed AI translation can look seamless, not to mention the time and money it helps to save. Hence, we ensured the app had AI translation and it was effective.
Multilingual SEO. After your page is translated, it's important that it remains detectable in search engines. Therefore, we made sure the app offers automatic metadata translation and unique localized URLs.
Number of languages. The wider the selection of possible translation languages, the broader your audience can grow. That's why we picked the translation app with the biggest list of translated languages.
Translated type of content. When translating a Shopify store, it's important that every detail is translated into the language that your customer uses. That said, we picked Shopify apps that translated blocks of text, buttons, image data, and other noticeable details.
Ease of use. Like Shopify itself, the translation app should be beginner-friendly, ensuring effortless setup and further use. Hence, we selected the apps that required no coding and were intuitive.
Price and value. It's important that your chosen application offers a fair price-to-quality ratio. With this in mind, we chose the apps that ensured great functionality for the appropriate price and allowed you to test the service first.
Top 8 translation apps for Shopify for 2023: overview
The best Shopify translation application should help you go as international as possible by offering you a wide selection of languages and currencies, as well as by translating various elements, including SEO metadata.
With this in mind, we have hand-picked these 8 top translation apps for Shopify:
1. Transcy – the best Shopify translation app
Specifications
Price
Free – $59.90/month
Features
Auto-translation, multilingual SEO, currency converter
Transcy is the best Shopify translation app that will help you automate translation and automatically convert currency. The app helps you to translate your store into 111 languages and 167 currencies, allowing you to go international effortlessly.
One of the most important details is that Transcy optimizes store SEO according to the translation. The app also offers image translation and auto-translates newly added content, e.g. new products. Plus, the visitors will be automatically taken to the version of the store that corresponds to their location.
Pros
Translates the text, images, and other details into 111 languages
Converts in 167 different currencies using the real-time exchange rate
Translates third-party Shopify application integrations
Has auto-detection technology (geolocation)
Users' reviews appreciate high-quality translations and intuitive software
Cons
The free and Basic plans restrict you from the majority of translation languages
Transcy is a perfect Shopify translation app for all-size businesses. The free plan this provider offers is pretty limited, as you can only choose one language to translate the store to, but you get unlimited words, AI machine translation, and other features. In the meantime, the premium plans start from $11.90 to $59.90 per month and unlock more languages and features to select from.
2. ETranslate – translation app with all essentialities
Specifications
Price
Free – $19.99/month
Features
Multilingual SEO, auto-update translations, AI translation
ETranslate is a feature-packed Shopify translation app, which ensures that all your localization processes are optimized. With it, you can go as big as choosing from 138 international languages as well as 153 currencies.
With this Shopify app, you get localized URLs for different languages and you can also easily translate metatags and alt texts. There's also image translation, convenient currency, and language switcher, as well as automatic translation updates for newly added products or elements.
Pros
Diverse selection of translation languages and currencies
Automatically updates translations for newly added products and collections
Helps your store get indexed in different languages with multilingual SEO
Has an excellent free version
The merchants like the app due to various languages accurate translation
Cons
Some currency conversion glitches are possible
ETranslate is an all-around Shopify translation and localization app for both beginners and advanced merchants. There's a free version that allows you to add 20 languages and choose from 153 currencies. To go premium, you'd need to pay from $9.99 to $19.99/month. With paid plans, you get the addition of AI translation of up to 20 languages.
3. Translation Lab – a professional Shopify language translation app
Specifications
Price
Free – $29.99/month
Features
Custom translations, Google NMT availability
Translation Lab is a Shopify translation app with integrated professional features, such as translations using Google NMT. The provider lets you translate your store into over 130 languages and make use of 160 different currencies.
Translation Lab allows you to translate not only product descriptions or collections but also images and third-party app integrations. Hence, your whole Shopify store will look professional and international. The app also works natively with Shopify's multi-language feature, meaning you don't need any coding knowledge to translate the pages.
Pros
Offers multilingual SEO
Allows translating third-party apps and external resources
Translates into over 130 languages and works with 160 currencies
Works with Google Neural Machine Translations
Users like how the AI translator accurately translates different languages
Cons
Limited AI language translations even with the most exclusive plan
T Lab includes all the most crucial translation features in the app, making it perfect for large companies. However, smaller businesses will find it great too, as its free app allows the use of all available languages, as well as 10 custom and image translations, among other things. Paid plans start from $9.99 to $29.99/month and unlock features like browser language detection.
4. GTranslate – easy translation with Google Translate automatic service
Specifications
Price
Free – $29.99/month
Features
SEO metadata translation, neural translation
GTranslate is an app that will help you open new markets and increase sales through automatic or manual translation. With the selection of over 100 worldwide languages, you will quickly reach even the furthest regions and effectively grow your revenue.
GTranslate app uses Google Translation automatic translation services that help you save time and money. The multilingual SEO feature will ensure that you're getting indexed in search engines in different languages. Increasing organic traffic in non-English markets can boost conversion rates and bring in new loyal customers.
Pros
Works with Google Translation services and translates into over 100 languages
Offers multilingual SEO
Allows editing translations
Includes the language hosting feature
Cons
No currency conversion
Machine-based translation only for free users
GTranslate is a simple but powerful translation app for anyone who wants to work with Google Translation services and has little spare time. This app doesn't limit the number of languages in their free version (as well as word count and pageviews), which is a nice bonus. To go premium, you'd need to pay from $9.99 to $29.99 per month. Only the priciest plan includes the URL translation though.
5. Hextom – translation app with the best free version
Specifications
Price
Free – $49.99/month
Features
Automatic language and currency redirection
Hextom is a simple and all-in-one solution translation app for all-size Shopify stores. The provider supports over 130 languages and more than 180 international currencies, allowing you to reach a broad variety of nations.
The application relies on AI translation, which is an effective and time-saving method for your business. If you want to go manual, that's no problem at all. You can also import CSV/Excel translation files, and rest assured that your translated information is auto-backed up.
Pros
Supports over 130 languages and 180 currencies
Allows translation migration between different stores
Even free users can pick between a manual or AI translation
Cons
Unlimited free auto-translate only with the priciest plan
No backups for free users
Hextom is an option for anyone, as the provider ensures a great price-to-quality ratio and is easy to use. With its free plan, you can select from over 180 currencies, choose 5 auto-translate languages, and select between manual or AI translation, among other features. Premium plans start from $9.99 to $49.99 per month and they add features, like backups, glossary, image translation, and more.
6. langify – beginner-friendly translation and localization app
Specifications
Features
Automatic and manual translations, currency conversion
langify ensures a splendid translation experience for Shopify stores. This intuitive and eye-catching application allows you to translate your store either manually or automatically and there are no limits for that.
For improving your rankings in search engines, langify optimizes your store SEO and adds canonical tags as well as optimized hreflang. You won't have any issues with translating third-party apps. And you will also be able to export or import translated data.
Pros
Allows exporting and importing data
Easy setup process with no coding
Integrates with multiple Shopify apps, like Cross-Sell, Store Pickup + Delivery, Searchanise, and more
Cons
Only a single option of subscription which is a bit pricey
There may be some lagging in the app
langify is a suitable option for small Shopify businesses that need to get started. Although there's no free version, you can use a 7-day free trial. Afterwards, the price is $17.50/month. Plus, you can buy optional auto-translation words starting from $4.99 for 10000 words.
7. LangShop – Shopify translation app with the most languages
Specifications
Features
Translations by AI (Google, DeepL), or by a native speaker
LangShop is a versatile Shopify translation app, which allows you to choose among several translation options. You may translate your store using AI (Google or DeepL) and a native speaker professional. Aside from that, the app offers the most extensive selection of 247 languages and around 100 currencies.
Another important feature is multilingual SEO, which will help you optimize your Shopify store for international ranking in search engines by translating metadata. With this app, you can translate the checkout page, product descriptions, notifications, URL handles, and more.
Pros
Several translation methods
A selection of 247 translation languages
Translates SEO metadata, including URL handles
Cons
Allows translating into up to 20 languages
No glossary for free users
LangShop is a suitable option for all-level Shopify stores, whether you sell items or services. The app comes with a free version, which allows you to translate up to 50 products using one language and optimize your store's SEO. The paid plans start from $10 to $68 per month and add features, like URL translation, DeepL Pro, glossary, and more.
8. Weglot – top Shopify translation app for large organizations
Specifications
Features
Multilingual SEO, automatic & manual translation, metadata translation
Weglot is a Shopify translator app that combines all features into one platform for easy translation management. With it, you can automatically translate checkout and dynamic content, as well as email notifications.
The app helps you get your store automatically indexed in the translated languages in search engines with multilingual SEO. You will also be able to create unique localized URLs. And there's a possibility to add certain phrases or terms to your multilingual glossary.
Pros
Includes an intuitive management dashboard
Follows multilingual SEO practices to help you rank on Google
Automatically updates newly added content
Cons
Limited translated word count with each subscription plan
Translates into 5 languages maximum
Weglot is the top pick for larger businesses that have a very specific target audience, as the app allows you to translate the store into 5 languages overall (except for the Advanced, Extended, or Enterprise plans.) There's a free version but it only translates up to 2,000 words. Meanwhile, by paying from $15 to $79/month, you can translate 10,000-200,000 words overall.
Advantages of using a translation app for Shopify
This is why we think you must get a Shopify translation app for your store:
Reach a multilingual audience. Translating your store into multiple languages will help you reach an audience that wouldn't be able to find it if you only use your native language.
Boost SEO efforts. The more languages you translate your store into, the more organic traffic you will receive.
Build brand loyalty. If visitors see coupons or exclusive deals related to their target market, they'll be more likely to stay.
Use one platform for all translation matters. One dedicated app will allow you to manage everything related to translations in one place.
Save time, money and effort. Translation apps that offer AI services will not require you to put effort or money into translation agencies or manual translators.
With all that covered, let's get into our detailed review of the hand-picked best Shopify translation apps.
How to add multiple languages to your Shopify store
If you want to get started with your first Shopify translation app, go through this step-by-step guide. You'll get your store translated in no time!
1. Upon installing the app, go to the app's dashboard. Here, you will see the button that says Translate now. Click it. This will translate all selected pages in seconds.
2. The pop-up will appear. Select languages you want your store to be translated to and click Translate.
3. Select the items/pages you want to translate and click Translate. That's it!
4. In order to translate specific pages, go to the Translation tab on the left and click Translate store.
5. Click on the section you want to translate (e.g. product pages). Choose any page that is not yet translated and click Translate.
6. You can check and edit the translation by clicking on the pen icon next to the page. Or view how the page looks live by clicking on the eye icon.
As you can see, the process is pretty straightforward. We hope you enjoy using your chosen translation app!
Shopify translation apps: conclusion
With a Shopify translation and localization application you can reach a noticeably wider audience around the globe. This way, not only will your revenue grow, but you will also have more loyal customers.
We concluded that the best Shopify translation app on our list is Transcy. It's packed with great features, like professional AI translations, multilingual SEO support, image translation, multiple currency support, geolocation auto-detection, and more.
All in all, make sure to ask yourself, what you need in a good translation app and what features matter to you because there are no one-size-fits-all options.
Curious to read more? Check out these articles: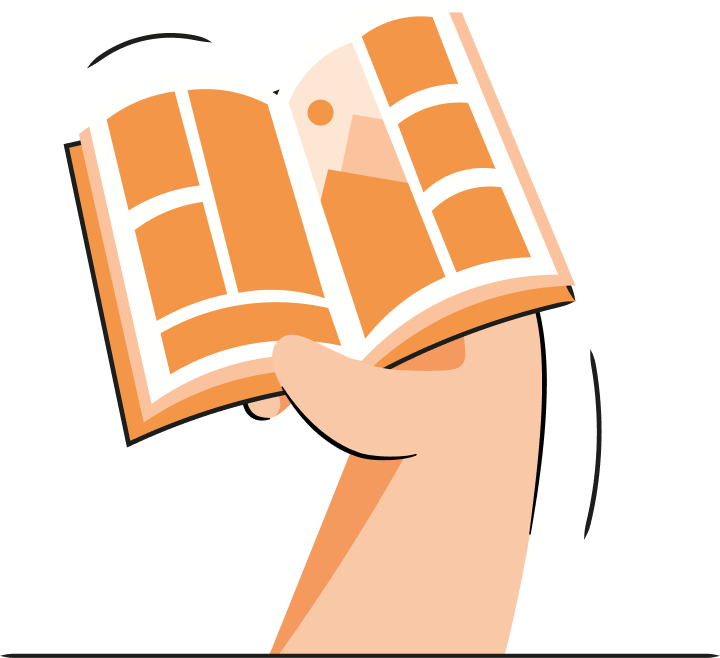 Frequently asked questions
Yes, you can translate your store in multiple languages by going to your Shopify admin dashboard and creating separate URLs for translated content. However, Shopify's native language translation offers limited features, so we suggest getting a Shopify translation app.
The best translation app for Shopify is Transcy. It offers by far the most features and is rated high by its customer base. You can use AI translation to translate your store into 100+ languages (RTL included), convert currencies, detect visitors' geolocations, translate images, and boost SEO by translating metadata and URLs.