By purchasing through the links on this page, you are giving us the opportunity to earn a commission. Your support is greatly appreciated!

Using the best live chat apps for Shopify is the most conducive way to answer your customers' burning questions. Real-time support is proof of your devotion to customers which may lead to having more loyal customers and bigger revenue.

A Shopify live chat app is one of the top Shopify plugins that merchants use to automate and improve management tasks. Consequently, you get to choose from over 500 customer support apps on a Shopify app store.

With this extensive selection, it may get complicated to choose a reliable application. Therefore, we have tested and handpicked the best live chat apps for Shopify in 2023. Here, you will learn how to choose the right one for you and how to add a live chat app to your Shopify store.
What is a live chat app?
A live chat app is a platform that helps retailers chat with online shop visitors in real time. This way, they can solve problems and answer questions related to the order, products on the site, or the company.
A live chat usually comes in a widget form and is displayed in a corner of your website. Depending on what kind of app you install, the chat can pop up automatically, you can have automatic hello messages, and an AI-driven chatbot that answers the most frequently asked questions.
You can also use live chats to remind potential customers about unfinished orders and abandoned carts.
In a nutshell, a live chat works as real-time customer support, helping e-commerce companies keep visitors on the website longer, increase sales, and build trust.
Top 10 live chat apps for Shopify in 2022: overview
Here's the shortlist of the 5 best Shopify live chat apps:
No customers to chat with? Improve your Shopify store's SEO performance and get more clients from search!
Install TinyIMG now
Now that you know the top 5, let's get into all twelve apps and review them all in detail.
1. Tidio
Specifications
Features
AI Chatbots, ticketing system, email marketing
Tidio is a universal customer support app for Shopify stores. It allows you to choose from multiple support options, including live chats, a ticketing system, an AI chatbot, and more.
With Tidio, you can combine all communication channels (i.e., Messenger, email, Instagram) into one place for convenient customer service. And you also receive helpful insights regarding customers' behavior with Tidio's analytics.
Pros
You can implement a live chat, ticketing, AI chatbot
Customer's data management directly from the chat
Integrates with Google Analytics
The app is multichannel, working with Instagram and Messenger
Quick setup process
Cons
Limited support widget customization
Tidio is by far the best live chat app for Shopify online stores – big or small. It has a free version that works with 3 chat operators and you can have up to 100 monthly chatbot visitors as well as up to 50 live chat conversations. To go unlimited with chat and unlock advanced features, you'd need to go premium. The prices start from $25 to $394 per month.
2. Willdesk
Specifications
Price
Free – $99.90/month
Features
Live chats, emails, order tracking
With Willdesk, you'll be able to see all customer messages from email, live chat, and WhatsApp in one intuitive dashboard. To minimize the amount of incoming inquiries, you can also use this app to add a Helpcenter and the FAQ section.
Additionally, you get integrated order tracking, allowing you to quickly solve your customers' issues about delayed or lost deliveries. And for even better customer engagement, you get to make branded widgets that match your overall store design.
Pros
You can use live chat, ticketing, Messenger, and WhatsApp support integrations
The app helps you track orders
There's an intuitive dashboard
Generous free version
Cons
Willdesk is a great option for beginners and also advanced merchants. You get a great free version that works with unlimited support agents, allows you to have up to 50 conversations, track up to 20 orders, use social media integrations, and more. In case you receive more inquiries, there are three paid plans to select from, costing from $9.90 to $99.90 per month.
3. PingMeFacebook Messenger Live Chat – ease-of-use and smart marketing features
Specifications
Features
Centralized customer engagement, analytics
PingMe app for Shopify offers more than just an opportunity to solve customers' problems in real time. You can integrate this app with Facebook Messenger or Instagram to be accessible on multiple platforms.
To achieve better results and offer personalized customer experience, PingMe offers you a dashboard where you can find all relevant customer data. And for a good work-life balance, you may also set your working days and hours.
Pros
Integrates with major social networks
Highly customizable to match your brand
Very easy to use
Provides you with insightful analytics
Cons
A little extra features
No ticketing system nor chatbot
PingMe is a simple Shopify live chat app for businesses with small audiences. The app has a free version with live Messenger chat, a customizable chat bubble, and an analytics dashboard. However, by paying $6/month, you also get to set days/time support availability, Instagram chat redirects, and more.
4. Flowio
Specifications
Features
Live chat, email/SMS campaigns
Flowio offers tons of useful features to increase sales and build trust, including a live chat. The app also works as a marketing tool by helping to collect emails and phone numbers via pop-ups for personalized campaigns.
The app is also great for managing and segmenting your contacts that can be synced with Google Ads. With this sort of information, you can send automatic personalized emails and SMS, which improves your bond with customers.
Pros
Customizable pop-ups for collecting contacts
Automatic personalized marketing messages via email, SMS, and chat
Integrates with Klaviyo, Mailchimp, and more
Offers contact analysis and action recommendations
Cons
No chatbot or ticketing system
Limited monthly emails and impressions even for paid users
Flowio is a decent price-to-quality live chat app for mid-sized businesses. You can get this Shopify live chat app for free or pay $9/month for more advanced features. As a free user, you get 1,500 monthly impressions and 1,000 monthly emails. Meanwhile, premium users get around 4 times more of that.
5. Chatra
Specifications
Features
Real-time support, product recommendations
Chatra can help you reduce the cart abandonment rate by contacting customers who haven't finished their orders. With this live chat app, you also have Facebook Messenger and Instagram chat integrations, expanding ways to reach out to you for a customer.
There are advanced features too. For instance, you can see what your customers have in their carts as well as visitors' detailed information, like geo-location or the device they are using.
Pros
Various customer support options
Cross-platform application
Integrates with Google Analytics
Chatbots with targeted messages
Cons
On the pricier side
May slow down your website
Chatra is a versatile customer support app with a live chat option for both beginners and advanced users. With its free version, you get nearly all features but only at the basic level. To expand the app's functionality and get features, such as Messenger integration, you'd need to go premium. The pricing starts from $21 to $29/month.
6. Gorgias
Specifications
Features
Live chat, ticketing support system
Gorgias allows you to centralize customer tickets in one convenient platform. That means you can see messages from Facebook, Instagram, Email, live chats, SMS, and even calls in one place.
One of the most useful features this Shopify live chat app offers is automating repetitive answers to questions like "Where is my order?". This helps cut customer support time in half and increase conversions and revenue.
Pros
Live chats with previous customer conversation history
Dashboards for tracking customer support performance
Self-service menus integrations
Dynamic macros for quick responses
Cons
No free version
Not the best price-to-quality ratio
Gorgias is a live chat app for large Shopify stores. The app offers a 7-day free trial, but they don't specify what features you get with it. Paid plans start at $10/month with 3 customer support agents, 50 monthly tickets, and live chat. The priciest plan is available for $900/month and allows up to 5,000 monthly tickets, not to mention additional features.
7. Reamaze
Specifications
Features
AI-powered customer support
Reamaze is a powerful customer service help desk that allows you not only to chat, but also to integrate email, social media, SMS, VOIP, and Whatsapp. Providing help gets even easier when you can use macros in your chats.
The app also offers other customer support options. For example, you can use AI chatbots to create and give automatic replies. For more detailed guides, write FAQ articles.
Pros
Live chats with workflows and macros
Social media integrations
Allows building FAQ pages
Sends push notifications
Cons
No free subscription plan
May be complicated to use for beginners
Reamaze is a robust application for customer support and CRM that larger businesses will find useful. This Shopify chat app offers a 14-day free trial but doesn't have a free version. The pricing starts from $29 to $899 per month. With the basic plan, you get social integrations, live chat, and chatbots, among other essential features.
8. BestChat
Specifications
Features
Multi-language chatbot, live chat
BestChat describes itself as the efficient bridge between you and your customers. It allows Shopify store visitors to reach you from any device or messaging platform, be it social media, SMS, or others.
With this Shopify live chat app, you can measure how fast your agents reply to your site visitors to improve customers' experience. Another way to satisfy your customers is to enable a multi-language chatbot that leaves no questions due to a language barrier.
Pros
Completely free live chat app
Integrates with social networks
Has a multi-language chatbot
Real-time customer behavior tracking
Cons
Basic analytics and reports
Requires extra add-ons for more functions
BestChat is an excellent Shopify live chat app for beginners. The app is completely free, so it's also a great way to find out what it feels like to use a live chat app for your online store overall.
9. NestScale
Specifications
Features
Automated chatbot, live chat, Messenger integration
NestScale is a simple and user-friendly live chat app for Shopify merchants. The app helps you manage all incoming messages from the on-page live chats and Facebook Messenger from one place.
To decrease the number of direct messages you have to deal with manually, NestScale offers a chatbot that you can set up using automated answers to frequently asked questions. For even more comfort, you can access customer's orders and conversation history at the time of chatting.
Pros
Completely free live chat app
Simple and intuitive interface
Customizable live chat and widget designs
Cons
No extra features
No ticketing system
NestScale allows everyone, especially young companies, to improve their bond with customers and boost revenue by having live chats. The app is completely free and has no hidden charges.
10. Formilla
Specifications
Price
Free – $74.99/month
Features
Live chat, marketing pop-ups
A prospective live chat app for Shopify users – Formilla – not only allows you to run a functional customer support system but also helps you improve your shop's marketing strategy.
The app has specialized marketing pop-ups that will motivate your customers to buy now and the next time too. But most importantly, you can offer your customers support via a live chat, email, phone, and chatbot.
Pros
Multiple customer support options
Marketing features
Customers' behavior tracking and analysis
Cons
Free version excludes many features
May slow down your website
Formilla is a feature-rich customer support app that is a more suitable option for larger businesses. Although there's a free version, it excludes features like AI chatbots, third-party integrations, and phone support. The premium plans vary from $17.49 to $74.99/month. However, only the priciest plan doesn't limit the number of incoming chats.
11. HelpCenter
Specifications
Features
FAQ, live chat, ticketing, chatbot
HelpCenter is an all-around customer support app for Shopify stores. With it, you can have unlimited live chats and support agents, prepare automated chatbot answers, run a ticketing system, and build an extensive FAQ page.
If you feel like these support channels aren't enough, feel free to integrate a Facebook Messenger. For your customers' convenience, add FAQ translation. And for your good – the app allows managing all channels from a single helpdesk.
Pros
Generous free version
Opportunity to add product tabs with descriptions
All essential customer support channels
Cons
Poor communication from the developer's side
Maximum of 1000 monthly tickets
HelpCenter offers many features but has some considerations worth limits, such as monthly allowed tickets. Hence, it's a better option for mid-size or small organizations. You can use a free version that offers 10 tickets per month, 5 FAQ articles, and 1 live chat. Pricing for premium plans varies from $8 to $100/month. With each paid plan, you can have unlimited chats and FAQs.
12. Conzia
Specifications
Features
Live chat, social media integrations
Conzia offers easy customer support solutions via live chat, Facebook Messenger, and WhatsApp. For advanced problem-solving, you and your customers can share videos, URLs, and other attachments.
Additionally, you get an opportunity to have a branded live chat widget or a Facebook Messenger widget. Apart from retaining matching designs, you can also set your working schedule, so your customers know when to look for you.
Pros
Easy to use application
Compatible with both iOS and Android smartphones
Customizable widgets and live chats
Cons
No extra features
No analytics or live chat reports
Conzia is a simple but powerful live chat app for Shopify newcomers. You can use the app with or without paying. However, the free plan only fits smaller stores as it can handle just up to 100 visitors per month. If you want more advanced features, go for paid plans. The prices vary from $5 to $10/month.
How did we choose the live chat apps for this list
You might be asking, what should you look for in order to choose the best live chat app for Shopify. Here are the criteria that we followed to select the top live chat apps for Shopify:
Features. There are live chats that offer integration with Facebook Messenger and other messaging platforms, great AI chatbot systems, real-time visitor monitoring, and more. We selected the apps that offered the best variety of functionalities.
Mobile accessibility. People shop on their phones a lot and this tendency is only improving. Hence, we chose the apps that ensured cross-platform functionality.
Free trial. Trying out an app hands-on is crucial – and it's easier to do that if you don't have to pay for an app immediately. We made sure the provider had a free version or a free trial for a test.
Pricing. What works for smaller businesses will not necessarily work for bigger businesses, and vice versa. Therefore, we selected apps for different financial capabilities and needs.
Reviews. Customers are always brutally honest, so spent loads of time reading product reviews. We vigilantly read one-star-three-star reviews as well, so we could see what issues people are having with an app, and if the developers responded to them.
Why do you need a live chat app for your Shopify store?
Do you really need a live chat app for your Shopify store? We say yes, here's why:
It builds trust with your audience. When they see someone on the other end replying and communicating with them, visitors will be more likely to trust your brand.
A live chat helps you increase sales. If you leave unhappy customers hanging, they will buy from your competitor. If they have questions they can't find answers to, they will exit and buy from your competitor. But if they have an agent helping them solve issues, they'll be more likely to stay – and buy!
It allows visitors to stay on your site longer. When visitors linger on your site, click around, and interact, it sends signals to search engine bots that this site is legitimate. Therefore, it increases your chances of ranking higher in SERPs.
A live chat app can help increase conversions. If a potential customer leaves your site after filling their cart – that's obviously bad for your business. However, a lot of live chat apps offer features that remind visitors about their unfinished orders. This way, you have a better chance to boost the conversion rate.
There are a lot of benefits to a Shopify live chat app. Even if you get a free version, it'll still be better than nothing!
How to add a live chat to Shopify?
Let's go through the process of adding a live chat app to your Shopify store. Spoiler: it's very easy!
1. Go to your Shopify dashboard and click on Apps.
2. Click Customize your store.
3. Go to Shopify App Store and, using the search bar, search for the Tidio Live Chat.
4. Open the app page and click Add app.
5. In your Shopify dashboard, click Install app.
6. Configure your live chat by adding a name, choosing the chat color, avatar, and selecting language. Once you're happy with it, click Continue.
7. Fill in other details and select Live chat on the right. Once everything's ready, click Continue.
8. Set up your first chatbox, then click Continue.
9. You'll be asked to set up your password. Once you're done, click Continue.
10. And now you've added a live chat to your Shopify store! To customize your chatbox, go to Settings from your Tidio dashboard (bottom left corner).
Conclusion
A live chat software for businesses is inevitable if one wants to succeed. Likewise, Shopify live chat apps are just as necessary, allowing you to manage all incoming questions from one helpdesk.
After thoroughly testing various customer support apps for Shopify, we have come to the conclusion that Tidio is the best Shopify live chat app overall. The app allows you to support your customers via live chats, tickets, an AI chatbot, and integrated social networks. Plus it's available either for free or with one of the premium plans.
Want to find even more useful apps? Check out these lists: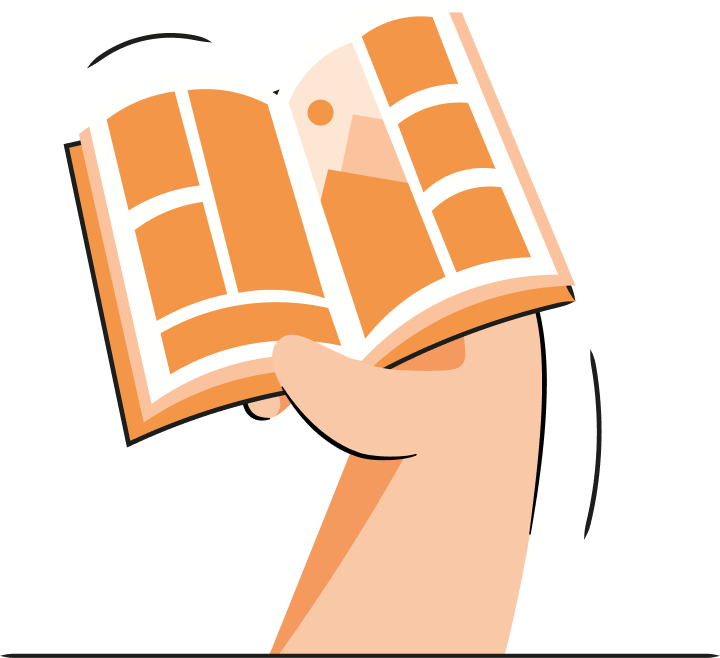 Frequently asked questions
The best live chat app for Shopify is Tidio Live Chat. It offers tons of useful features like chatbots, integrations with other messaging platforms, abandoned cart recovery, and more. You can also opt for a free plan and try this app out before investing money.
Yes. It is absolutely safe to install a live chat app on Shopify. Just look for trustworthy apps with customer reviews, and you'll be good to go.
Yes, a live chat can help you increase Shopify sales. Having an option to talk to your customers live builds trust. And when you answer their questions or solve problems right away, they're more likely to stay and complete a purchase.
Yes, there are free Shopify live chat apps. You may find premium applications that have free versions or apps that are completely free. However, the best free Shopify live chat app is Tidio, which offers its free users even 3 operators.