By purchasing through the links on this page, you are giving us the opportunity to earn a commission. Your support is greatly appreciated!

Shopify FAQ apps can help you build a high-converting store with plenty of helpful resources. They help you answer most of the questions your visitors may have – reducing their indecision and increasing overall sales of your store.

There are plenty of Shopify FAQ app suggestions available. Yet, only certain ones offer high-quality features for customer support and come out to be some of the best Shopify apps.

Therefore, we have tested and picked the best 12 Shopify FAQ apps that excel in performance, offer extensive sets of features, and are easy to use. Read on, find the app for your store, and learn how to build effective FAQs.
Best Shopify FAQ apps: overview
Now let's have a look at how each of these Shopify FAQ apps can help your business.
1. HelpCenter
Specifications
Features
Multilanguage FAQ, customer support functionalities
HelpCenter combines several user satisfaction tools into one – allowing you to help the users as best as possible. You get a functional FAQ builder and also options for customer support, either live chat or a ticketing system.
Moreover, the Tabs functionality helps you create additional, customizable content for your product pages – ideal if you have content that applies to entire product categories or vendors.
Pros
Multilingual FAQ
SEO-friendly builder
Fully searchable Q&A section with categories and sections
Auto responses
Customer support agent, even with a free plan
Cons
Free users can have up to 10 tickets/month only
With a versatile set of features and affordable pricing, HelpCenter is a premium, beginner-friendly FAQ app. Its free version includes FAQ functionality, basic templates, basic versions of customer support, and Tabs features. Paid plans range from $8 to $100/month and give you access to multilanguage SEO, additional templates, and unlimited access to other features.
2. HelpLab FAQ Page
Specifications
Features
CSS editor, placing questions anywhere
HelpLab FAQ certainly deserves its name – it's a minimalist but very flexible Shopify FAQ app. For instance, the app editor customizes FAQ blocks down to the CSS level.
Another detail of customization opportunities is how HelpLab FAQ allows you to place a section anywhere you want – from a separate FAQ to a block on a page. While a fully customizable and responsive theme makes the FAQs look good on any device.
Pros
Great free version
Budget-friendly paid plans
Helps you search keywords
Default support for Google SEO snippets
Multi-language support
Cons
No additional customer support options
HelpLab FAQ is excellent for beginners or merchants who need to boost their sales quickly. The free version of Easy FAQ allows up to 10 questions but gives you all the editing freedom and functionality. For more questions that can show up on all Shopify pages, as well as a search bar and other features – paid plans cost between $3.99 and $7.99/month.
3. Oneprime FAQ
Specifications
Features
AI-powered templates, self-service customer support
Faqprime Lite aims to save you a lot of time, focusing on automation of the Q&A and customer support experience. This free app comes with an AI-powered FAQ template selection, a help center, and FAQ pages. If pre-made designs aren't what you prefer, you can design and make custom pages yourself.
Plus, you will also be able to build a full self-service experience, with clients getting automated custom responses. If that's not enough, you can also integrate live chat – improving your store experience even further.
Pros
Completely free
Seamless integration
Works with WhatsApp, Instagram, Messenger, Pinterest, Facebook, Inbox
Includes social media icons of your choice
AI-generated FAQ pages
Cons
Faqprime Lite is a completely free service, making it a perfect choice for merchants with a tight budget or beginners who want to feel how FAQ apps work first.
4. Willdesk
Specifications
Price
Free – $99.90/month
Features
Different customer support options, FAQ
Wildesk is an unmatchable FAQ app for merchants running several stores. With it, you get a variety of popular emails and social media platforms integrated into one place, including Facebook, Gmail, Zoho, Outlook, and more.
You may also add order tracking and receive helpful insights to improve your CRM. Wildesk is great for making your Shopify business go viral, as it can help you build multi-language FAQs too.
Pros
Excellent free version
Works with multiple stores simultaneously
Branded Self-service widget
Works with Gmail, Zoho, Outlook, Facebook, Messenger, Aliyun Mail, and more
Cons
Wildesk is a professional FAQ app for Shopify merchants who need a solution for multiple stores. It's also a great option for beginners, as it has a free version, allowing you to build unlimited FAQs, integrate live chat and email, have up to 50 conversations, and track up to 20 orders. To have more of those, you would need to go premium. The pricing starts from $9.90 and goes to $99.90/month.
5. FAQ Page & Help Center Pro
Specifications
Features
Multiple templates, submission feature
This FAQ Page & Help Center Pro app offers a very solid package with all the main tools needed for FAQ pages. You are allowed to choose from over 12 FAQ templates. And you can choose to show FAQs anywhere you want.
This tool is entirely multi-language, letting you set up the questions for various site versions. And it also supports Google Schema – meaning that your questions will also be able to show up on the "People Also Ask" sections on Google search results.
Pros
Extensive selection of FAQ templates
Works with Google Schema
Custom CSS
Customers can submit questions
Cons
Only the priciest plan allows unlimited FAQs
The FAQ Page & Help Center Pro Shopify app is a professional solution suitable for all-size businesses. The provider offers a free version, which includes nearly all premium features, but limits you to 15 FAQs. The prices of paid plans go from $2.99 to $6.99, and each of them comes with more FAQs. Yet, only the most exclusive plan includes multi-language FAQs.
6. FaqKing
Specifications
Features
Multi-language and visual FAQs
FaqKing is a very simple yet powerful FAQ app for Shopify. It strongly focuses on providing you with custom FAQs that would mirror your brand well.
For instance, you get an admin dashboard where you can customize FAQ questions and answers effortlessly. You may also choose to show FAQs in different pages. Additionally, adding visuals to the FAQ answers is also possible.
Pros
Free-of-cost FAQ app built for Shopify
Excellent overall performance
Highly-customizable help centre
Supports visuals in FAQ answers
Cons
Lacks additional features
No integrations with WhatsApp or Instagram
Due to overall simplicity, FaqKing is more suitable for stores that are already at a steady stand-point and don't need much additional boost. The free version of FaqKing allows for unlimited questions, full design freedom, and SEO functionality. Paid version ($4.99 paying monthly or $23.88, paying yearly) adds custom placement to all pages and product FAQs.
7. FAQify
Specifications
Features
Block editor, easy item editing
FAQify offers a simple, block-focused interface that lets you make various FAQs on your Shopify store. The selection includes horizontal and vertical tabs, an accordion template for big knowledge bases, as well product question options, both tab and dropdown.
Editing and managing questions with FAQify is seriously simple, as you also get a smart text editor. And you can improve your FAQ answers by adding photos or videos.
Pros
Decent free version
Unlimited FAQ items for paid users
Smart text editor is included
Variety of FAQ options
Cons
Not a multi-language option
No integrations with popular social media platforms
If you're a step away from making your Shopify store splendid, then FAQify is for you. There's a free version that limits you to 1 FAQ group, 15 FAQ items, and 8 templates. Meanwhile, the premium plan for either $4.99 or $9.99/month gives you unlimited FAQ items and more FAQ groups.
8. EasySlide Accordion tabs & FAQ
Specifications
Features
Customizable questions, powerful interface
EasySlide offers a fully-customizable, modern Shopify FAQ solution giving you a variety of functionalities. Its intuitive editor lets you modify color, corner radius, text, and more – while still keeping the final result close to modern design trends.
With EasySlide, you can also include widgets in questions from other apps. And the same questions can be assigned to specific products, collections, or categories.
Pros
Advanced editor
Available accordion tabs
Works with the top Shopify apps, like Loox or Ryviu
Cons
Limited set of extra features
No free version
Although powerful, EasySlide can benefit merchants with certain needs only – there are no extras that would let you experiment. The provider doesn't offer a free plan. Yet, it's really affordable, costing as low as $5/month. Plus, there's a 7-day free trial you can use to test the service risk-free.
9. Corner FAQ Page & Help Center Widgets
Specifications
Price
Free – $11.99/month
Features
Help center functionality, customer support widget
Corner Shopify FAQ app offers more than just answers: it wants to be your all-around customer support tool. One of the more impressive functionalities is that this app allows you to organize your FAQs into categories and re-order them using a drag-and-drop editor.
Plus, the Contact Us widget, popping up for your visitors, takes it even further. It allows your customer to reach you quickly via email or WhatsApp. And if you're worried about going global – Corner Shopify FAQ app can translate your FAQs into over 20 languages.
Pros
Free migration from the previous FAQ app
Built-in Contact Us widget for email and WhatsApp
FAQs can be organized into categories
Cons
Pricier than the majority of FAQ apps
Works only with email and WhatsApp
This Shopify FAQ app is a great solution, no matter how advanced you are in e-commerce. The free version of Corner FAQ offers 3 categories with 4 articles per it, FAQ widgets, and accordions. For more of those, as well as SEO optimizations, Google FAQ Schema, video functionality, and removed branding – premium plans range between $5.99 and $11.99 a month.
10. Reamaze Live Chat & Helpdesk
Specifications
Features
Help center, chat robot functionality
Reamaze can do more than just add FAQ to Shopify: it's an advanced business solution for increasing your transactions. With it, you receive a helpdesk, live chat, and help center platforms, rolled into one.
Plus, pre-built customer support chatbots will take the users' queries and offer them the most suitable answers. These bots can also be built to help customers, as well as offer additional products to increase transactions. Or just guide the buyers right into the hands of your capable customer support crew.
Pros
Can be used for extensive help center pages
Includes AI chatbot tools
Satisfaction surveys
Cons
Reamaze is the Shopify FAQ app for advanced, large businesses that are looking for a way to polish their relationship with customers. The prices start at $29/month, with main features for one store and 1,000 free notifications. With extra features, the price goes right up to $899/month. Although there's no free version, you can benefit from a 14-day free trial.
11. SMPS Product Question & Answer
Specifications
Features
Question collecting, automatic answer publishing
SMPS Product Questions & Answers app builds your future FAQs – by taking information from your existing clients. After you answer the questions, they become visible on the product page.
What's great is that you are allowed to fully customizable Q&A widgets and create FAQ pages that would not only match your brand but would also improve sales. Moreso, the app works with MailChimp and Klaviyo, making interaction with customers effortless.
Pros
The question section, taking questions from existing visitors
'Ask a Question' widget customization
Widget translation
Cons
Overall, SMPS Product Question & Answer is a good choice if you need to add only the last bits to your already reputable Shopify store. This app has a free version, limited to 15 answers a month but including all the main features. Premium plans vary from $1.99/month to $4.99/month and add unlimited answers, let you see the asker email IDs, and put them on your mailing app's contact list.
12. Avada
Specifications
Features
Customer support, order tracking
Avada is a powerful Shopify FAQ and customer support app for merchants who work with WhatsApp. The service works with this certain messaging app, offering you 24/7 automated WhatsApp support.
Avada helps your customers get answers to their burning questions quickly by categorizing the FAQ section. Plus, your visitors get an opportunity to track their orders right through your store.
Pros
Completely free
Includes order tracking
Modern templates for FAQ and the Help Center
FAQ can be categorized
User-friendly
Cons
Avada is a popular name among Shopify merchants due to its excellent price-to-quality ratio and intuitive application. It gets even better knowing that the FAQ app is completely free of charge, making it a suitable option for both beginners and advanced users.
​​How we selected the top FAQ apps for Shopify
To put only the most reputable Shopify FAQ apps onto the list for you, we have looked into over 50 potential applications following the criteria below:
FAQ functionalities. To find only the top solutions, we have looked into how customizable FAQ apps are, whether they allow you to categorize questions and add them anywhere you like.
Customer support features. Improving relationships with customers doesn't end with FAQs only. That's why we selected apps that offered different types of customer support, including live chats, ticketing systems, and chatbots.
Cross-channel support. We checked if the FAQ app synced across different websites, emails, social media platforms, and more.
Integrations. A good Shopify store should be able to use several tools simultaneously. Therefore, we ensured our selected FAQ apps could work with other reputable applications for reviews, SEO, and other functionalities.
Ease of use. A third-party Shopify app should ease your e-commerce business management. Hence, all our picked FAQ apps are intuitive and suitable for beginners.
Price-to-quality ratio. It would be best to never overpay for an additional application for your Shopify store. To help you avoid that, we chose FAQ apps that were either free or offered a fair price-to-quality ratio.
What are the benefits of FAQ on a Shopify store?
FAQs can make a massive difference to your Shopify store – here are some of the biggest benefits of adding them:
Helping ease indecision. Sometimes, an answered question is the difference between making and failing a sale. A well-placed answer can be a real money maker.
Better for customer support. Interested people will look for answers – and if you can't provide them automatically, they'll seek them out. This can mean disgruntled people, filling up your live chat and email systems. Never a good idea!
Possible traffic gains. FAQ questions can show up in the "People also ask" section on Google search results. Making it there can mean extra traffic for your business.
Where to use FAQ on your store?
Not sure where to use FAQs for them to work the best? Here are some top destinations where your answers will thrive.
On product pages. Product pages are where lurkers turn into customers – this is where you erase all possible doubts about a purchase.
On separate sections. Sometimes, the questions can relate to more than just one product. Having a centralized Shopify FAQ page helps visitors find exactly what they're looking for in one place.
On contact pages. Without a clue of what to do, visitors will try to find a way to reach you. Use the contact page to include additional help and information – this might save you a call.
What to write in Frequently Asked Questions?
Follow most common problems. See the questions you've received: maybe related to shipping, payments, or product use, and solve them early in your FAQs.
Keep it simple and searchable. Super-specific problems are rare – if you make your questions simple to understand and solutions easy to follow, they'll have a better effect.
See the high-performers in your niche. FAQs change consistently, and major brands work a lot to find out the right questions. Follow the larger companies in your niche and see what questions they choose.
Summary
Answering questions and offering support is vital to any business. For that, Shopify FAQ apps can be incredibly helpful – and they come in a variety of types that can be helpful to different businesses.
However, there are also all-around options. Our top recommendation is HelpCenter, the Shopify FAQ app focusing on extensive FAQs, intuitive customer support integration, and a better customer experience overall.
Yet, it always comes to your specific needs. Before choosing the final FAQ app for Shopify, determine what features matter to you, how advanced you are in this business, and your budget.
Check out other Shopify apps you might need: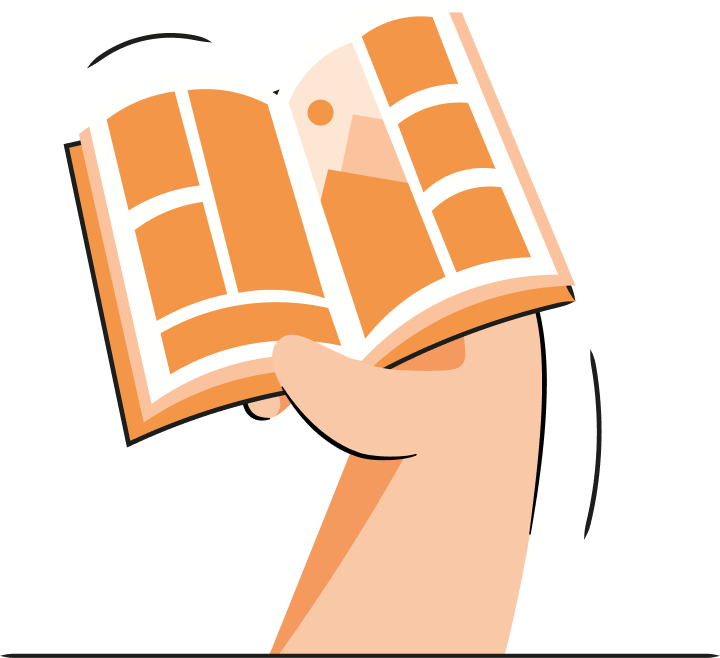 Frequently asked questions
HelpCenter and Easy FAQ Page are two of the best FAQ apps for Shopify. They're affordable, as well as offer excellent Q&A and customer support options all over the board.
FAQ answers can appear on Google's "People Also Ask" sections, helping to improve your site's SEO. It's a reliable way to get some extra traffic.
Shopify offers FAQ functionality using the third-party apps. There are both free and paid options you can use to increase the most common questions of your store's visitors.