commission. Your support is greatly appreciated!

PNG or Portable Network Graphics file is one of the most popular image formats. It is best suited for high-quality digital images like photos and prints, and is often used on the web for logos, banners and product images.

A PNG format supports over 16 million colours and is best known for its alpha channel feature - transparency. For example, a logo with a transparent layer seamlessly blends with a website's background.

PNG is a lossless compression format where the file size is significantly larger, taking up valuable storage space. For this reason, users may want to reduce the PNG file size, and in this article we'll discuss several easy ways to do so.
Reduce a PNG file size by compressing it
PNG files are great for their quality. While they are a preferred file format for crisp and clear images, PNG file sizes may need file compression to save storage space while keeping the image dimentions.
Lossy PNG compression
Today's technology allows file compression tools to use high-end algorithms to reduce PNG files to the smallest size possible while retaining the quality of the image. Here are the steps to compressing PNG file size with the online compression tool by TinyIMG:
1. Open TinyIMG PNG copressor on your web browser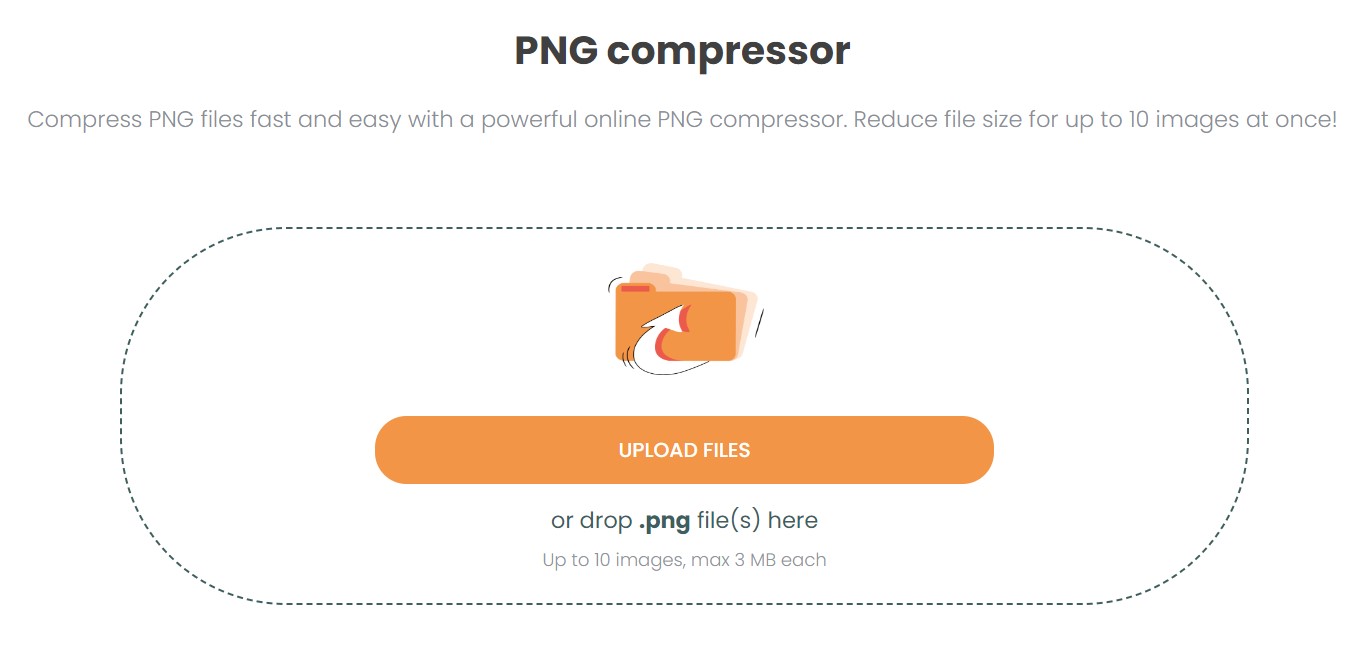 2. Drag and drop the PNG files you want to reduce in size. You can upload up to 10 images at a time for bulk compression. The max size of each file cannot be more than 3MB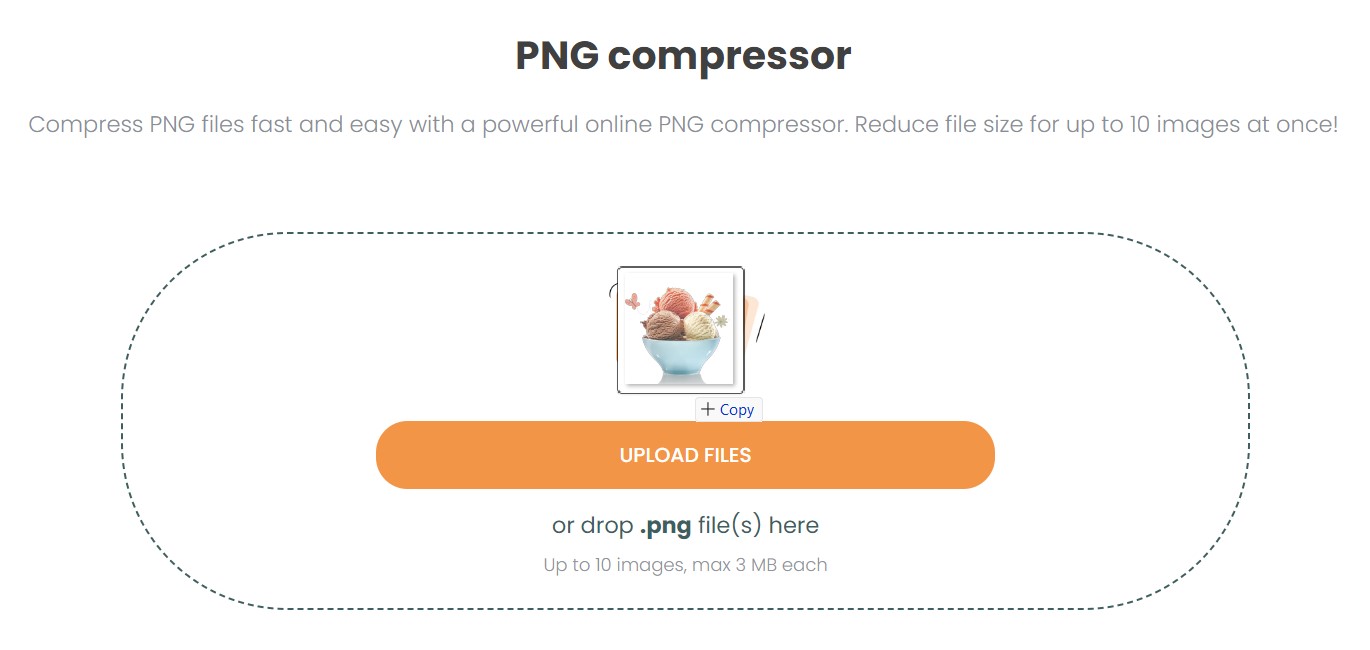 3. The PNG file is available for download once the compression is complete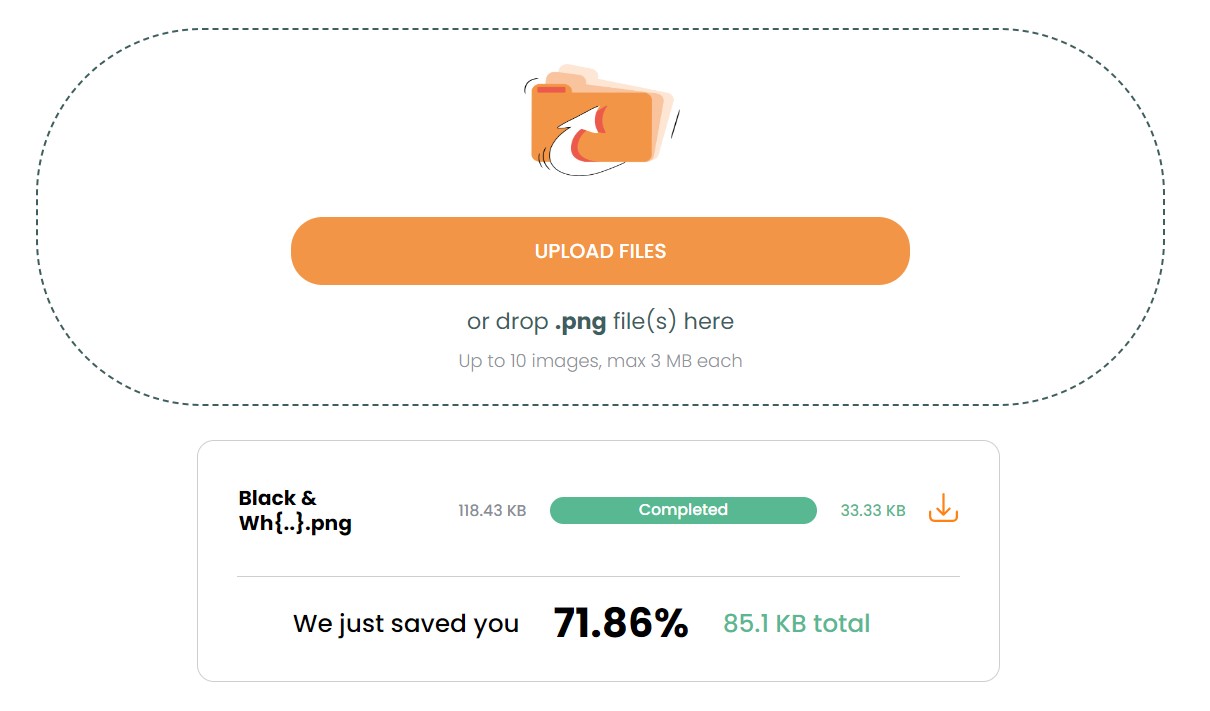 4. You can see the difference in the file size of the original and reduced image before you download it.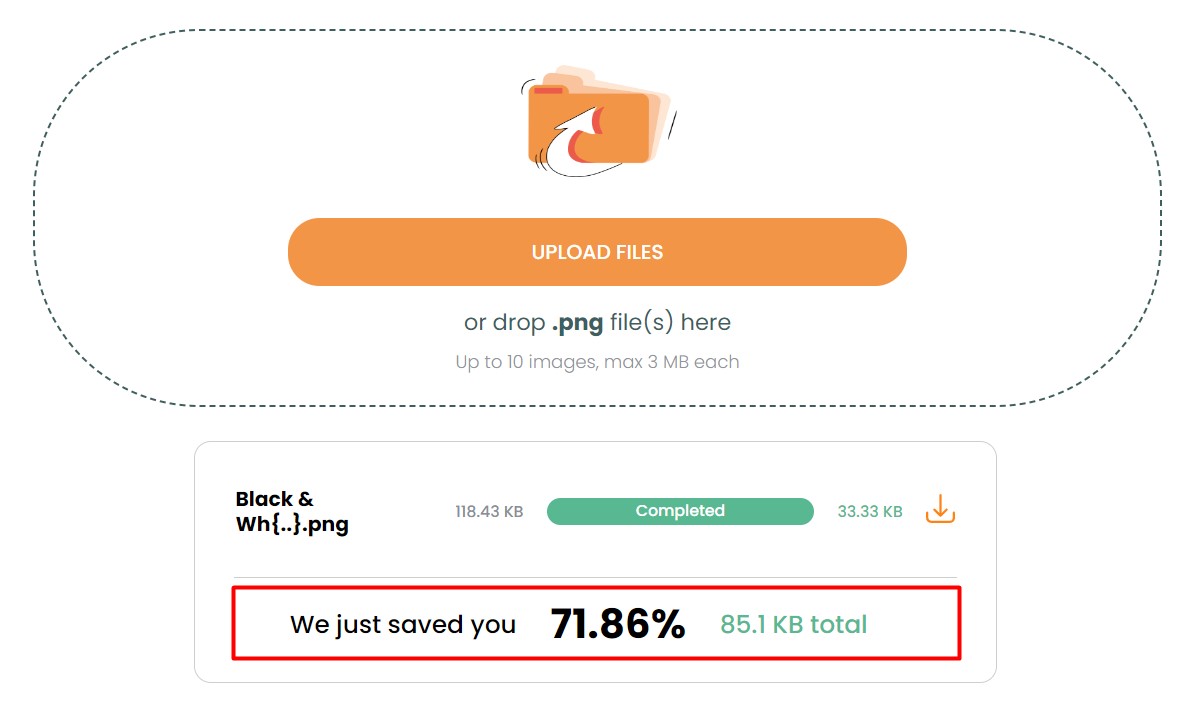 Lossless PNG compression tools
Here are some common tools used for lossless compression of a PNG file. These tools do not compromise the quality of the image file, instead they re-compress the file and remove metadata.
ImageOptim – A Free and Open source application for only Mac systems
PNGGauntlet – An application for Windows systems
Trimage – A cross platform GUI and command-line application
Pngcrush - A command-line application for UNIX, LINUX or MS-DOS
With lossless compression, the PNG file size is only marginally reduced. However, if you want to compress the image a lot more, then you may want to consider a lossy compression.
How to reduce a PNG file size in Photoshop
Unlike using the default image editing programs on Windows or Mac devices, Photoshop offers extra features to compress a file. For example, you can resize and compress image files using Photoshop.
Open the PNG file you want to reduce on Adobe Photoshop. You can drag and drop the image into Photoshop or use File > Open to find the image file
Select Image > Image Size or press Ctrl+Alt+I
In the Image Size Dialog box, reduce the Height/Width of the image to compress the size. Make sure that the button for constraining the proportions is selected.
Click on the Resample button and choose Bicubic Sharper from the list to keep the sharpness of the image while compressing it
Click OK to close the Image Size dialog box and save the image
How to reduce PNG file size on Windows or Mac
Built-in tools don't offer control over the quality of the PNG file size to compress it, so here are some ways you can reduce the file size of PNG images on your Mac or PC:
Reduce the dimensions of the image
Reduce the depth of colours (save a 32-bit image as a 24-bit or 8-bit image)
Convert PNG to JPEG (using Export or Save As)
Convert PNG to WebP
Remove the alpha channel/transparency layer, or
Use a 3rd party online compression tool like TinyIMG