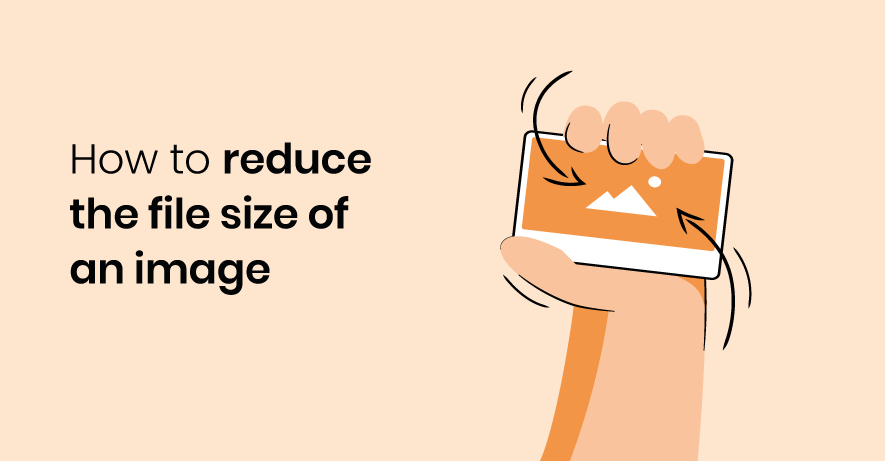 By purchasing through the links on this page, you are giving us the opportunity to earn a commission. Your support is greatly appreciated!

If you're looking for a guide on how to reduce the file size of an image - you have come to the right place. Indeed, all businesses seek to deliver properly-sized and high-quality images to keep visitors interested and boost their sales. Yet, reduced image file size can help you a lot.

By reducing the file size of an image you can save some storage space, allowing you to upload more pictures in your blog or email newsletters.

Properly-sized images can improve your website's speed and ranking in Google search since the site's speed is a critical factor in ranking. Also, it can help your content load faster and boost its performance across the board.

In this guide, we will show you how to reduce an image file's size without losing a significant amount of quality.
Reduce image file size using an online compressor
There are many online tools you could use to reduce image file sizes. One of them is TinyIMG. Besides an online tool, it also offers an app that can help you to optimize and rank your Shopify store in Google. For instance, this TinyIMG app automatically generates ALT tags and titles for the images.
To reduce image file size with TinyIMG online tool, take a look at the suggested steps below:
1. Open TinyIMG image compressor on your web browser.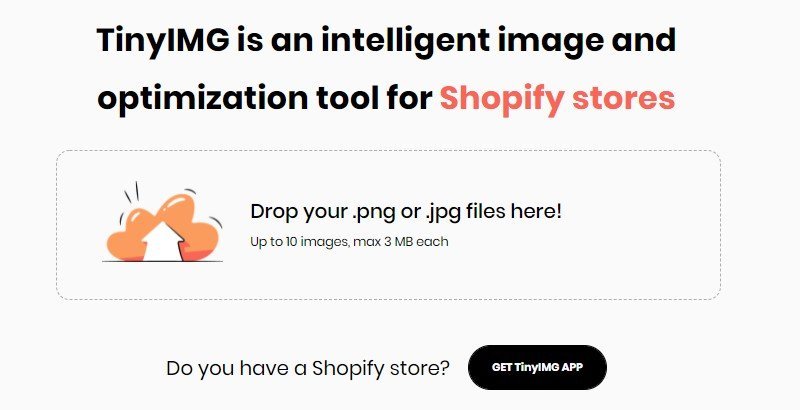 2. Drag and drop the PNG files that you want to reduce in size. But keep in mind, the max size of each file cannot be more than 3MB.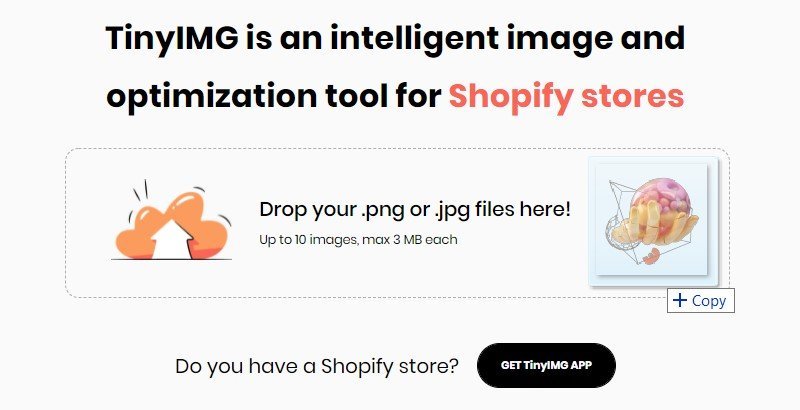 3. Download the image once the compression is complete.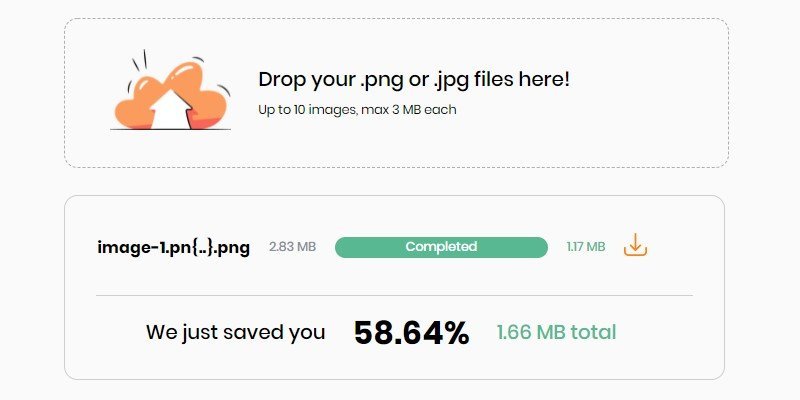 4. For the sake of interest, you will be told about the difference in the file size of the original and the reduced image.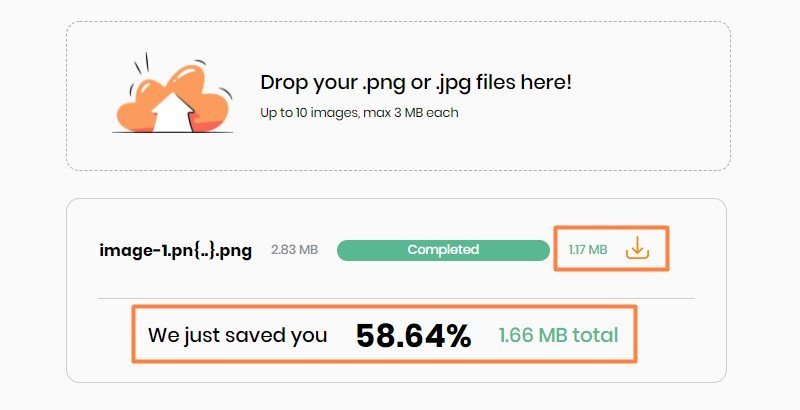 That's it - this is a very simple take for compressing your images; it won't take you much of your precious time.
There are plenty of other image resizer tools online. Some of the best tools are Crush Pics and Minifer. Both tools have been praised for their ability to compress images at ease and their ability to support one's SEO pursuits. However, their limitation is that both provide the best functions such as a large storage option or all-in-all SEO optimization only if you choose a paid subscription.
While on the other hand, TinyIMG can offer these features for free. That's what makes it so awesome and a must on your bucket list.
Resizing image on Windows
There are two ways you can resize an image if you use Windows-supported devices. This guide will lead you through the pathways of Paint or Photos apps.
The Paint app solutions
This app is accessible on any Windows-supported PC. It can assist you in resizing your images. Just follow these 4 steps below:
1. Right-click on the image, then select Edit.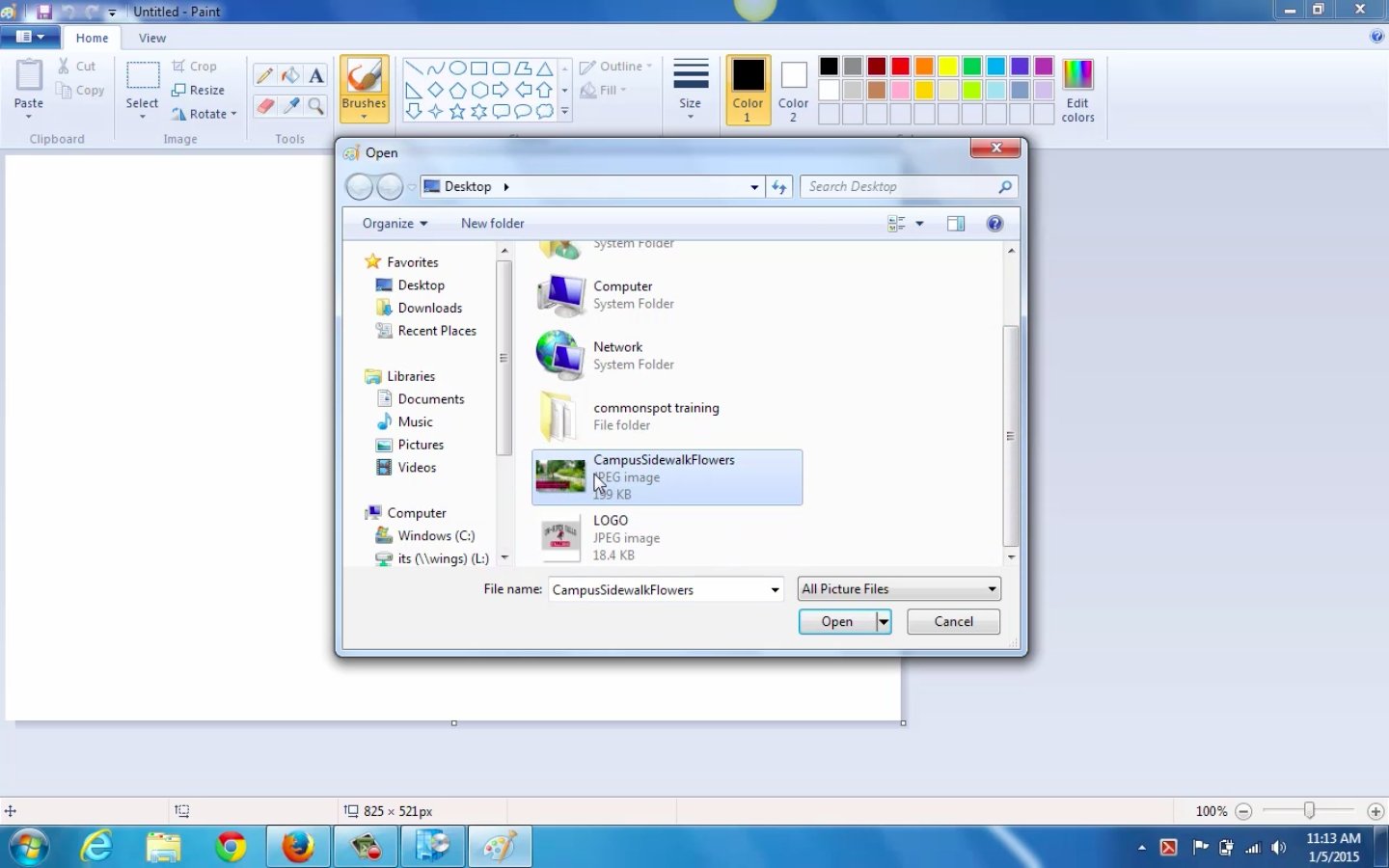 2. Hit the Resize button.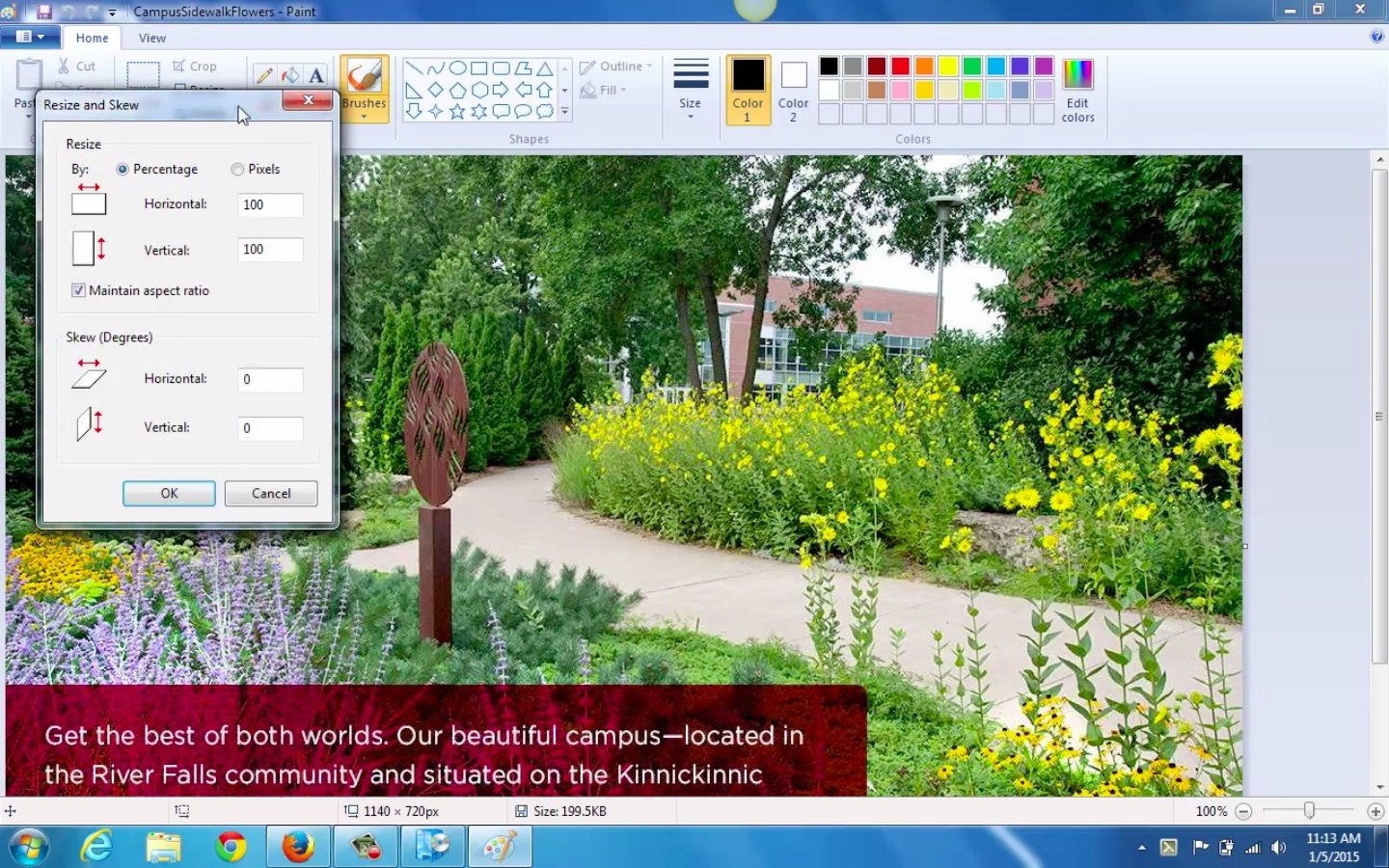 3. Specify the percentage or how many pixels you want to resize your image by. When you're done, click OK.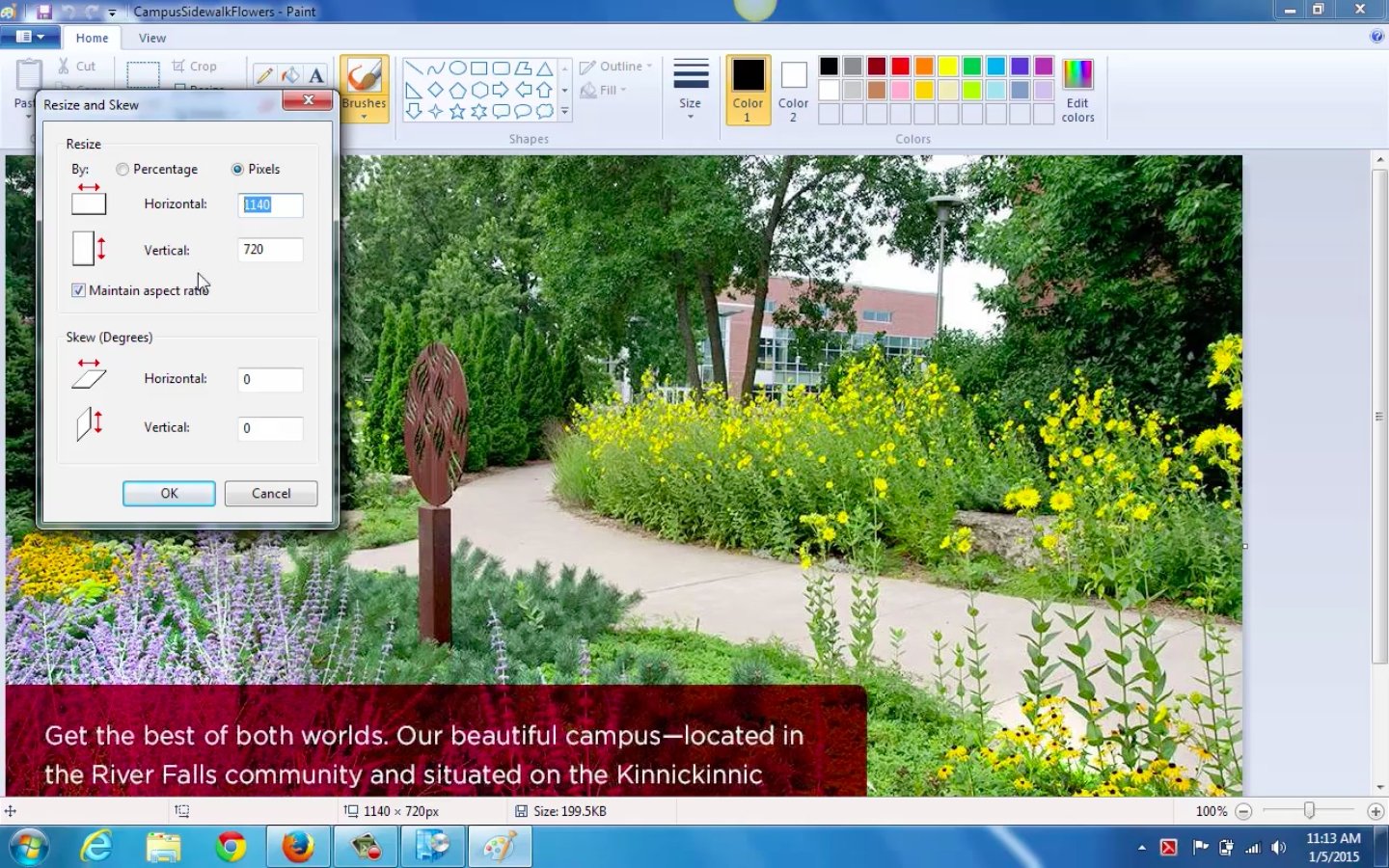 4. Click Save to save the resized image.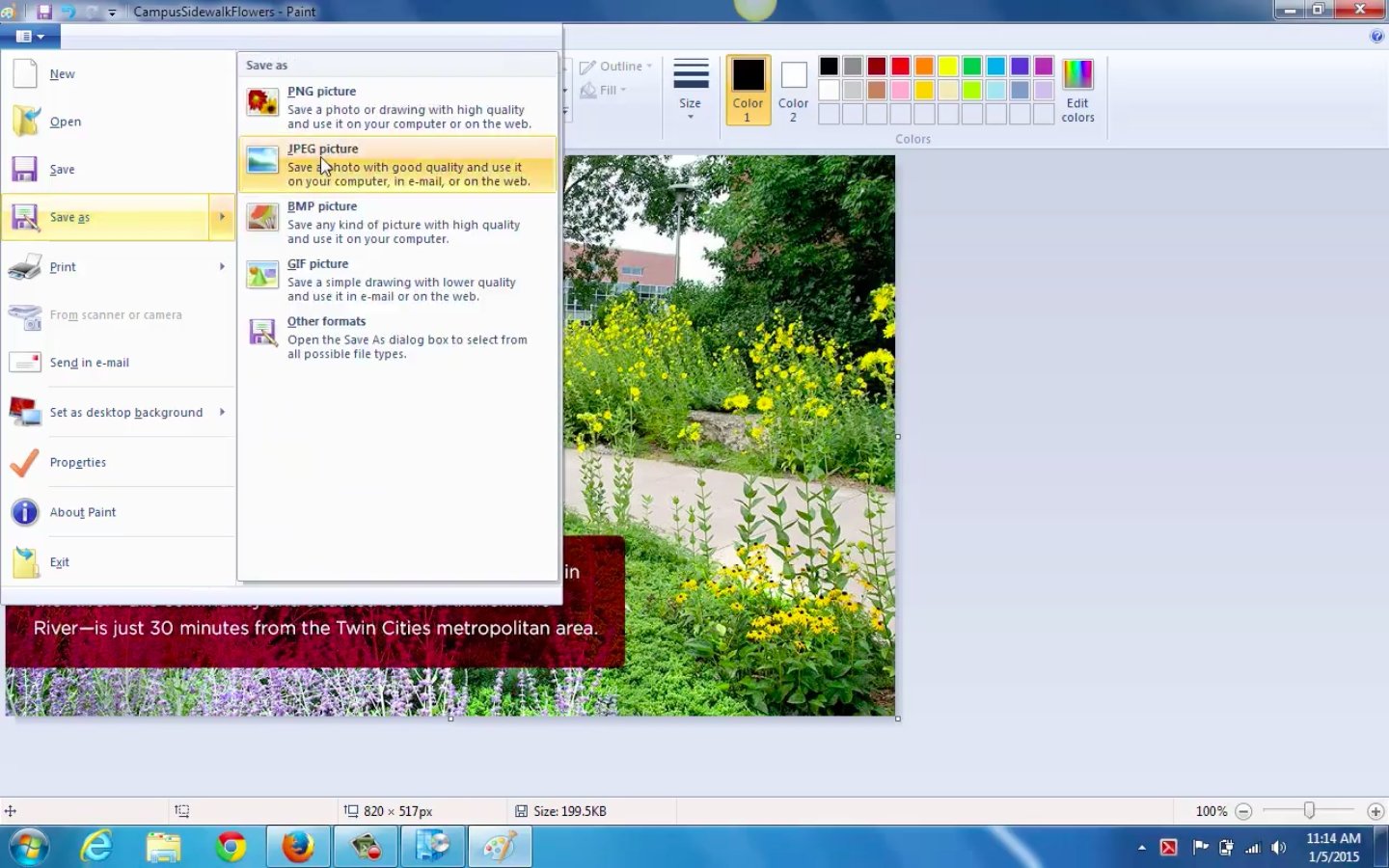 The Photo app solution
The Photo app is another image resizing tool accessible on any Windows OS. This platform can help you resize an image easily as well.
1. Right-click on the image you want to resize and select Open with > Photos.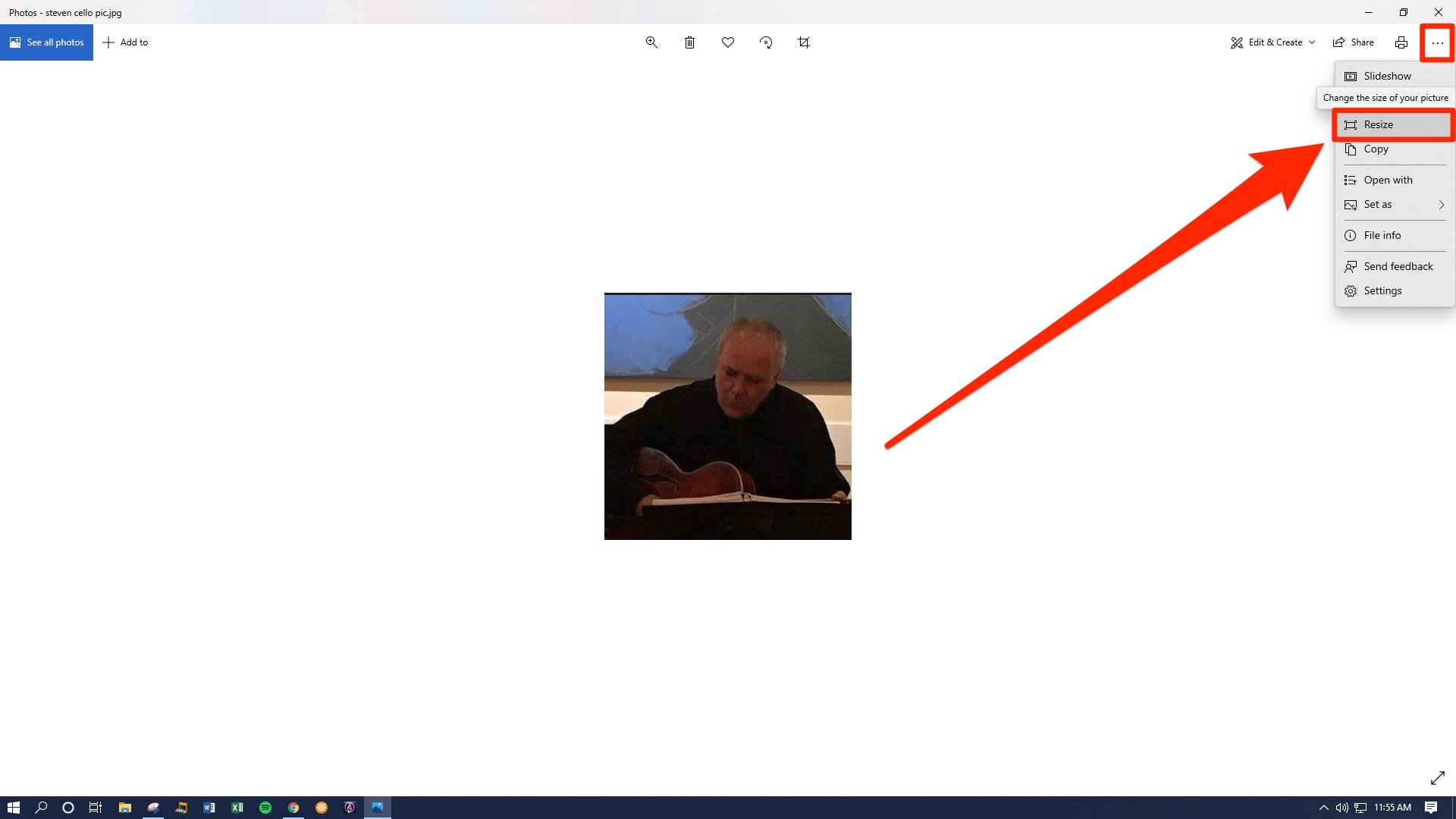 2. Click the three dots in the top-right corner and hit Resize.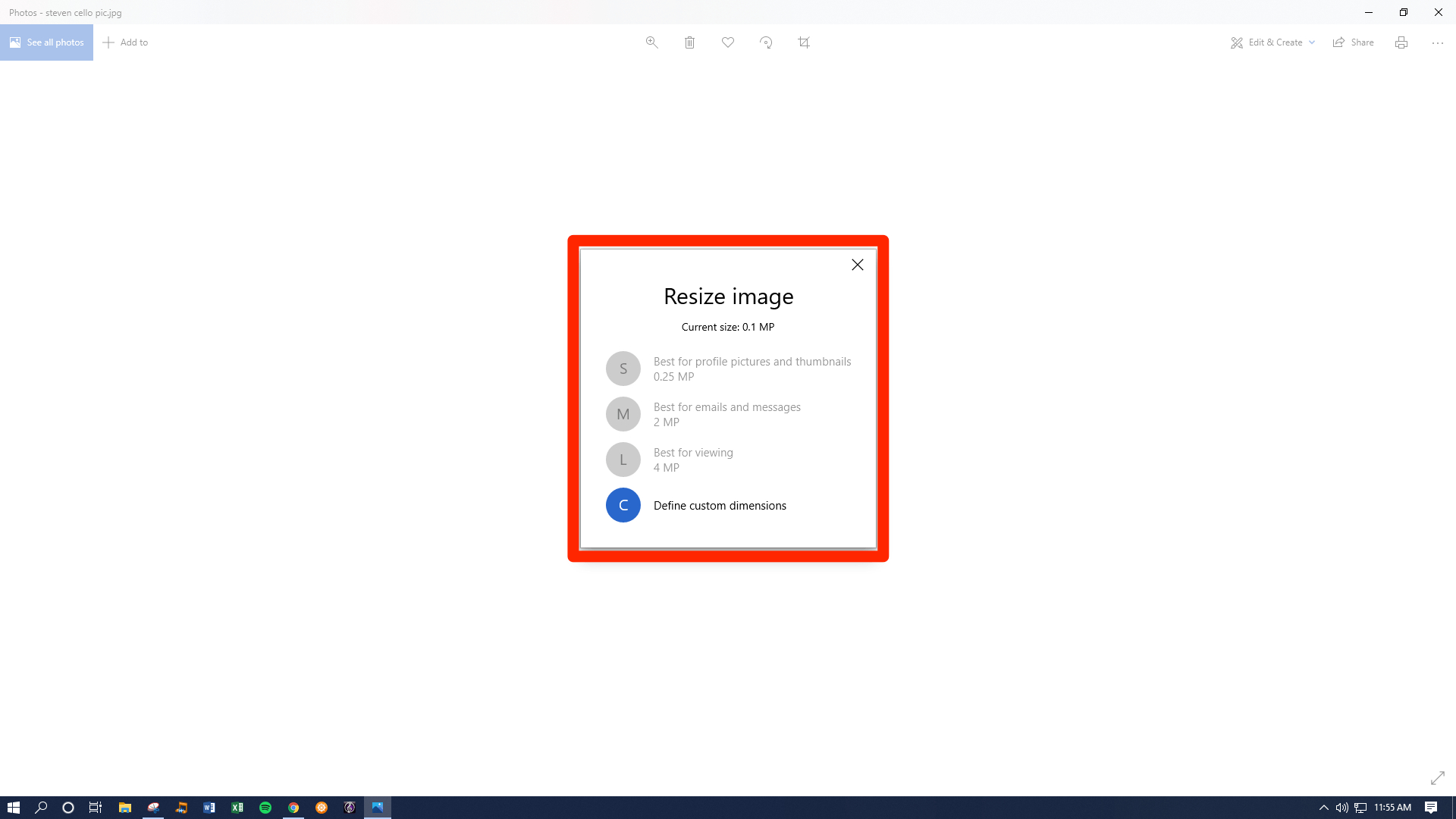 3. Pick Define custom dimensions to define a new width and height of the image.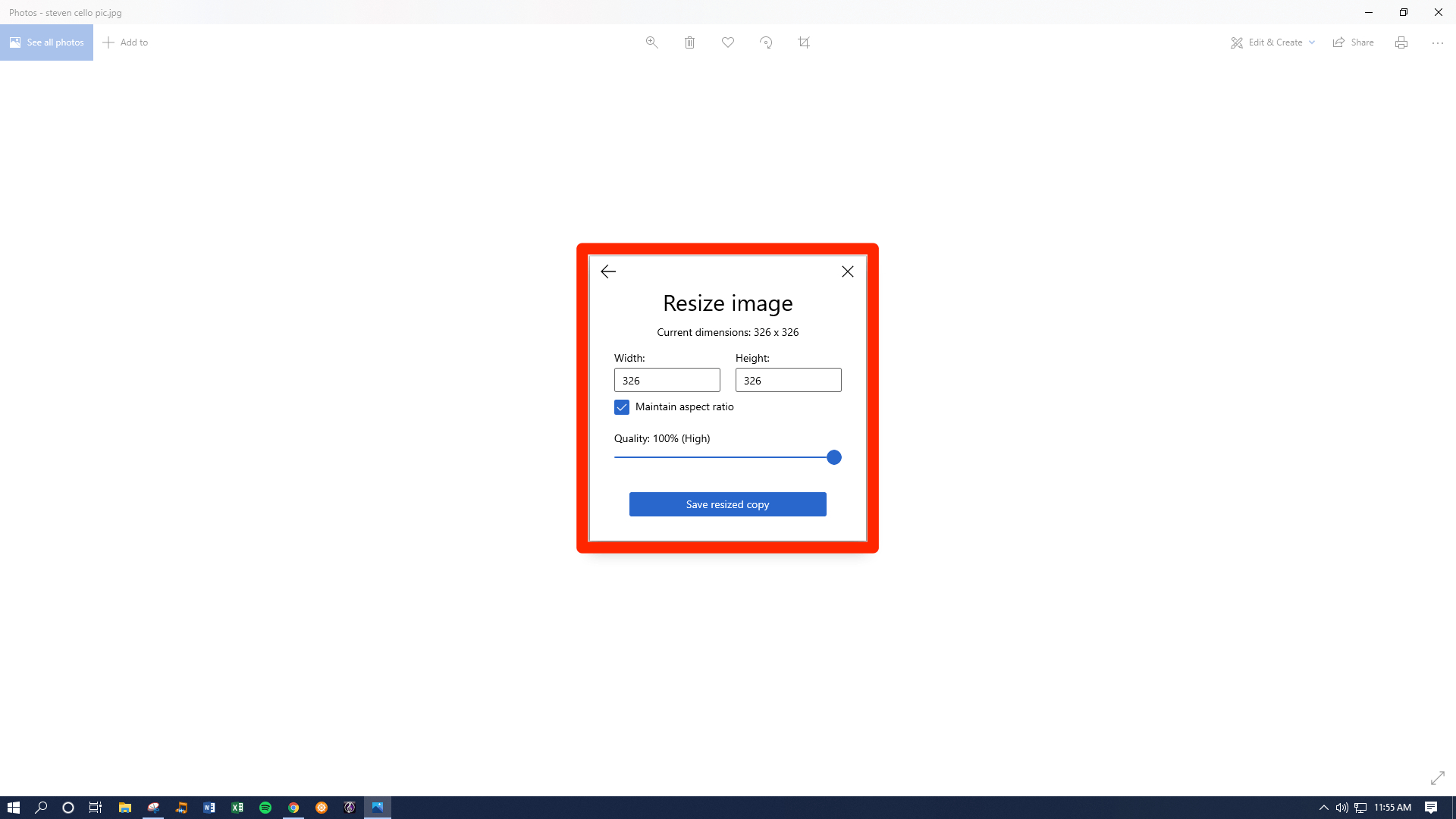 4. Hit the Save button, and you'll get a resized copy of the image. Now this image has been resized!
Resizing image on Mac
For those using Mac supported devices, here is a short guide on how to resize your images as well.
The Preview app solution
1. Right-click the photo you've selected, then hit the Open with button and choose Preview.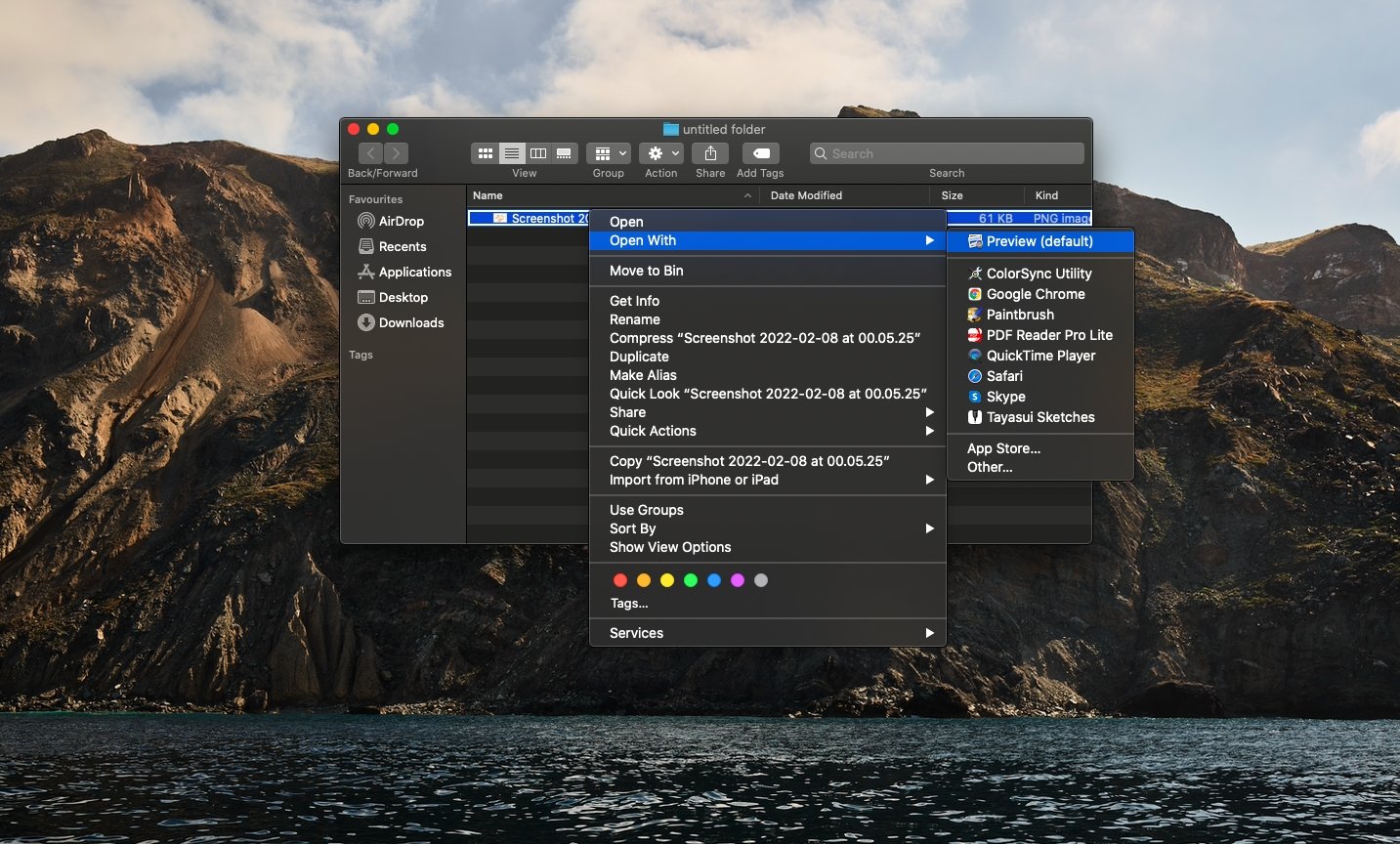 2. In the top toolbar, click on the Tools segment and then hit the Adjust size button.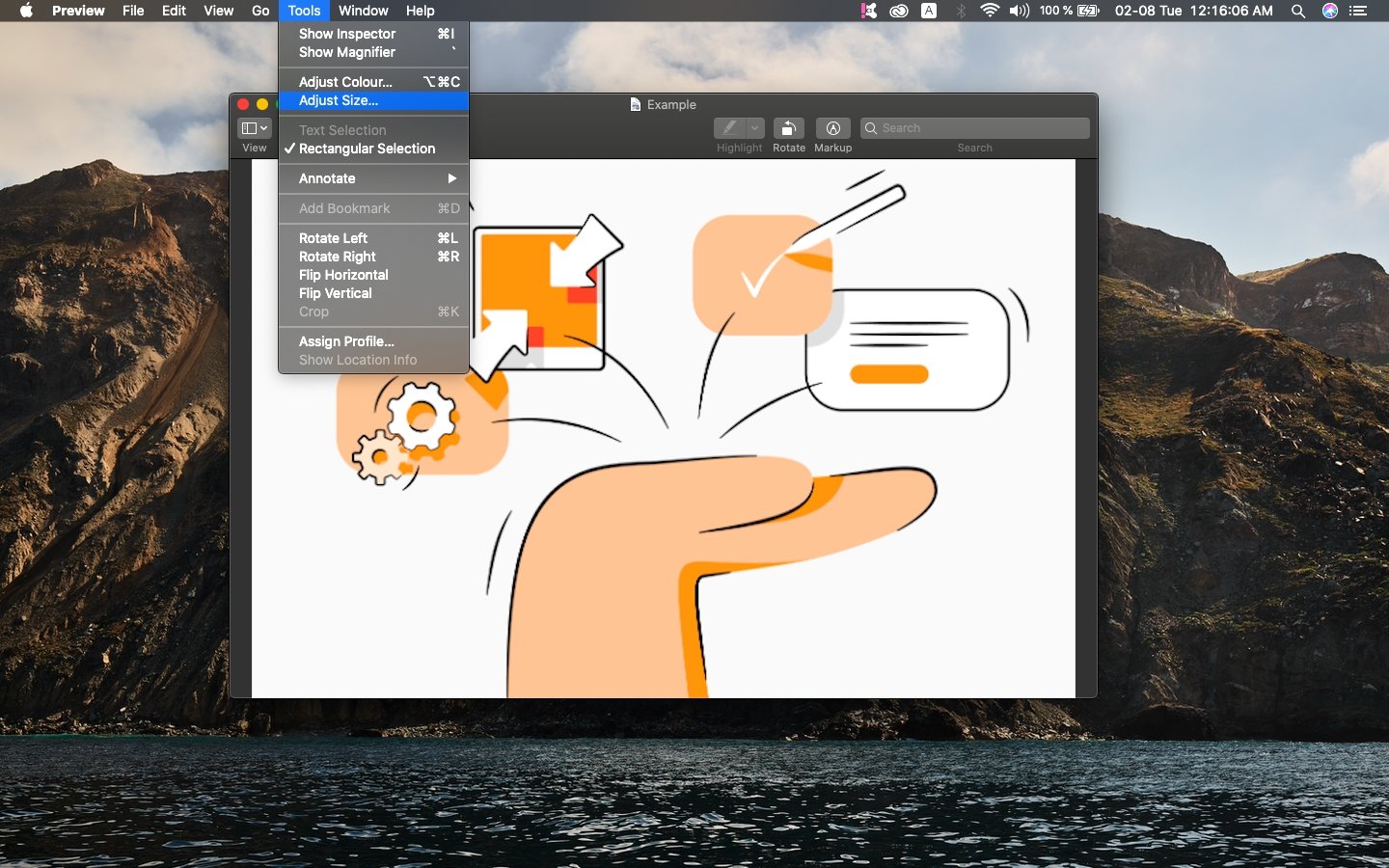 3. Set the width and height you want to change your image to, then click OK to confirm.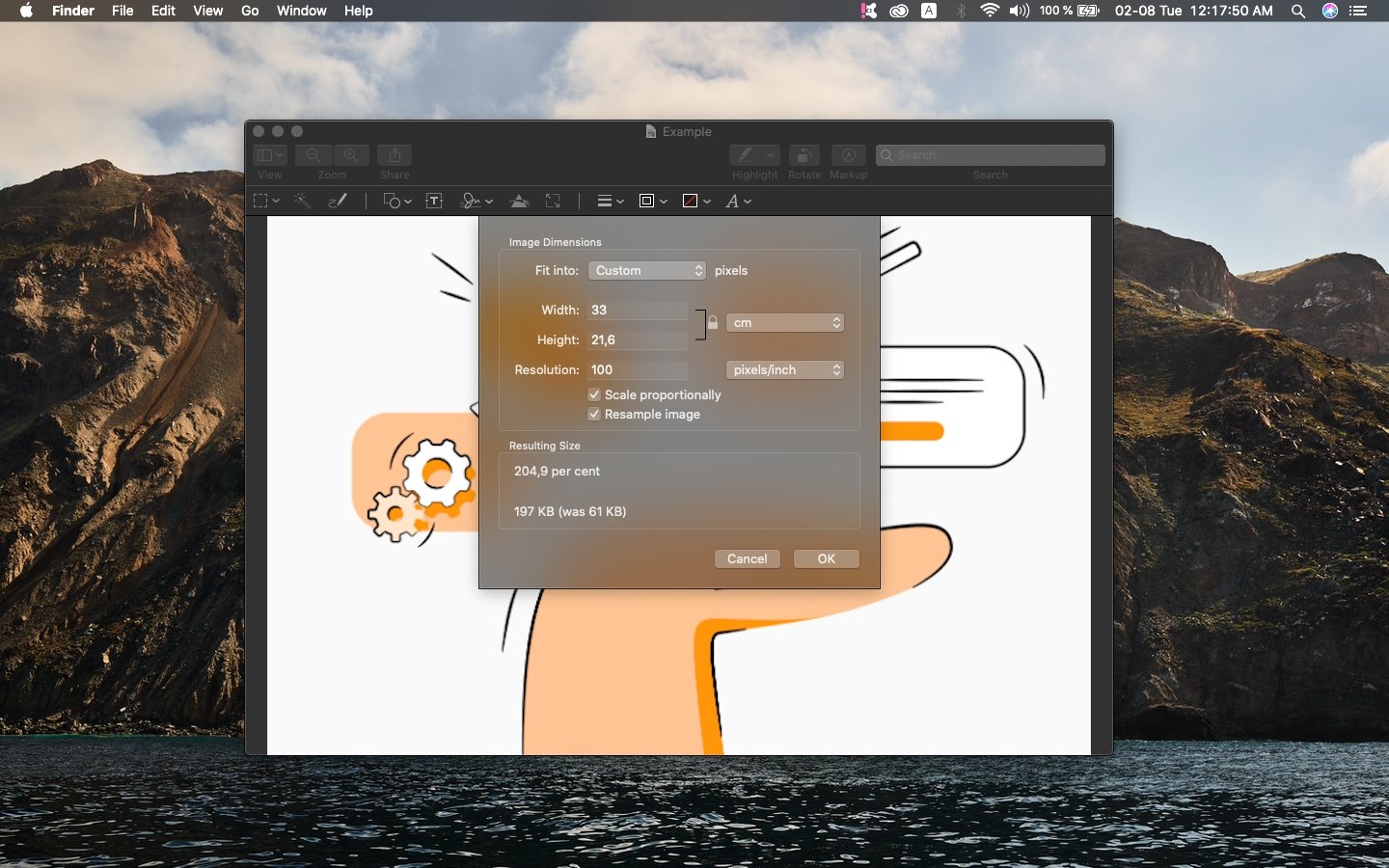 4. To save this new version of your image, click on File in the top toolbar, and hit the Save button.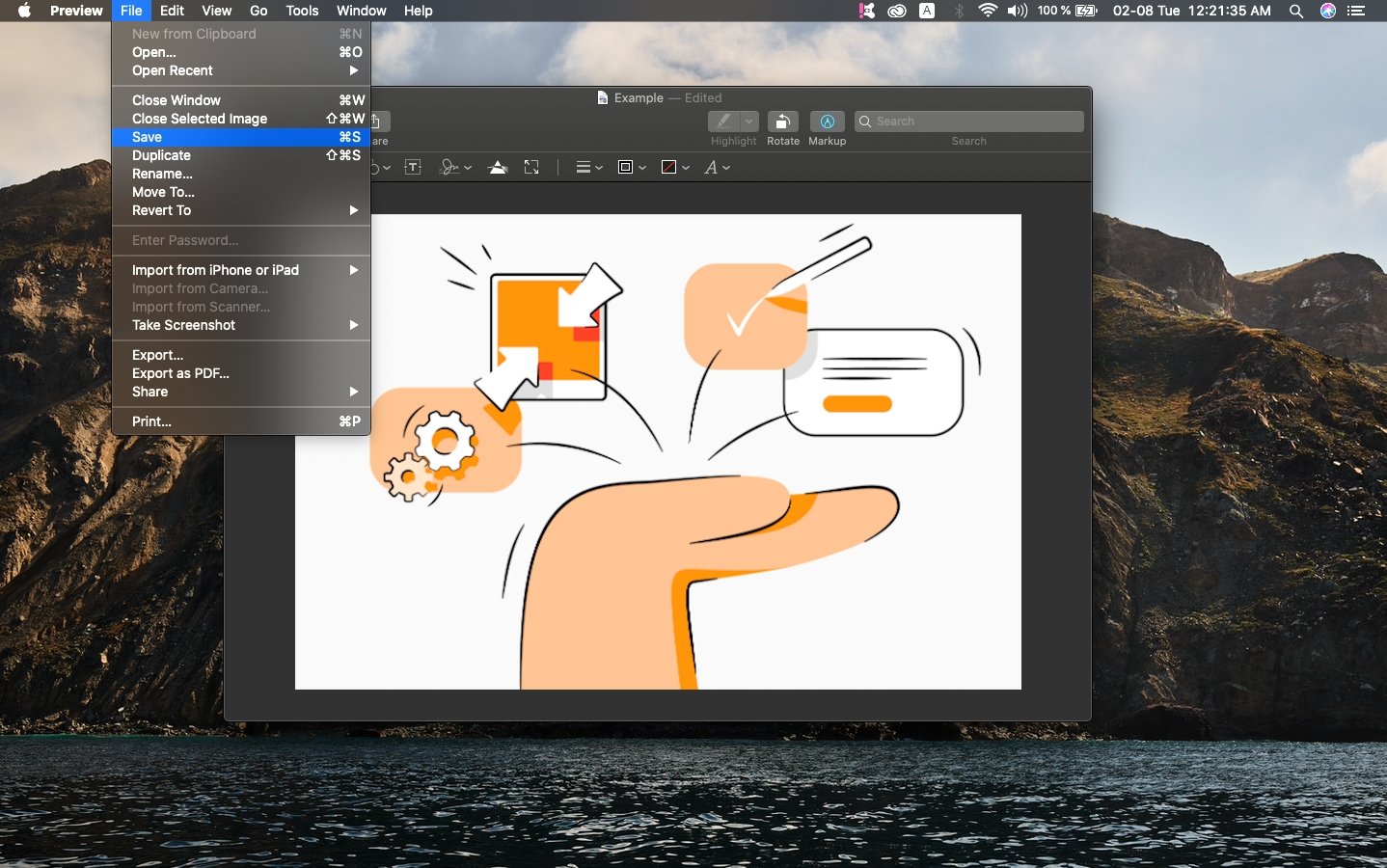 That's it!
Reducing image file size: compress or resize?
For those who aren't sure of which solution to choose, we have you covered. Here are some explanations and tips to consider:
Compressing the image
Image compression is about minimizing the image file's size in bytes. It could be done via online tools or apps that you can download to your devices. However, there are some aspects that we need to discuss. Let's take a brief look at some other advantages of this method as well as some negative sides.
Image compression allows squeezing the image until it has the needed size. The image will take up less space while retaining the same physical size.
Some devices may load slowly when it comes to large uncompressed images. However, with image compression, your website can load faster as the smaller-sized images won't hold the drives to hold.
When you compress an image, sometimes the quality of the image can decline. And it doesn't matter even if you save your new file in a GIF or PNG form. That's why compression isn't an advisable option in case you need high-resolution images with an extreme zoom-in function for your website.
The compression may discard some of the image file's data. That's why you should always have an uncompressed copy in your sleeve in case you lose any needed file info.
Resizing image dimensions
Resizing the dimensions of your chosen image is a relatively simple option. It can ensure that your image quality remains to the needed requirements. However, the negative side of it is that it may be harder to ensure that the image file itself doesn't pop up too big; consequently, rigging the speed of your website.
To resize image dimensions, you can use either online or software-based editing tools to do so. However, it's important to know some essentials which you should keep in mind while utilizing this approach.
If your image has a lot of different things going on; it may be hard to choose how to resize it. Sometimes, you may need to cut out some parts. Also, trimming the dimensions down could make it hard to emphasize the image's details. That's why, when it comes to resizing, opt for a simpler picture with fewer details. For instance, images consisting of large areas, a single shade, and a narrow range of colors; also, ones with un-blurred areas.
Each type of file format can perform better depending on what image you're working with. Here are the top 3 used on the web:
PNG is used for logos, illustrations, icons, and solid shapes.
JPEG is the image file to use for photographs.
GIF is an animated image that can only hold up to 256 colors which means that they need to be small and well-tailored so that you could convey your message.
When you're done choosing your image and the correct format, you need to consider the size matter. The size of your image may differ regarding the place you want it to upload and the usage. That's why you need to determine what parameters the image needs to hold.
And most importantly, don't forget to compress a file after you're done fixing image dimensions. This will ensure that your new image won't be hijacking your website's speed.
If you're on Shopify, you can install an image resizer to make the process quicker
What is the best image size for websites?
The size of your image depends on the location you want to place it on a website.
The recommended file size for images is no more than 200 KB. For full-screen background images, focus on 1500 pixels but no more than 25000 pixel-wide. And for the rest, it's better to stick to a width of 800 pixels. Keeping your images within these frames will guarantee they load instantaneously on all screen devices.
Nonetheless, there is much more that could be said on this matter. Especially, if you're running your website on Shopify, click and take a look at our guide on the image sizes.
What are the benefits of image optimization for your website
Image optimization is a form of compressing website images without damaging their quality. It means delivering the best possible quality images while maintaining the lowest image size.
Image optimization offers various benefits and some of them are:
Saves bandwidth
Image optimization can even reduce the image size by 50%. It means the optimized images will handle at least 50% less space. Meaning that your servers will not be overwhelmed, saving some storage space. On top of that, image optimization may reduce your bandwidth/server costs as there will be no need to buy more space to fit all of your content.
Improved page-load speed
The website's speed depends on various factors such as design, images, website layout, etc. More than half of the website weight consists of images and for this reason you would opt for image optimization. If the images are kept at the right size, your website will load fast.
Helps in boosting website's SEO ranking
Image optimization can be a decisive weapon to improve your rank in search engines. A search engine ranks the websites that load faster. Also, optimizing your images can help you improve core web vitals (CVW) metrics. Meaning it can enhance your position in the search engine regarding the fastness of content load, responsiveness to a user's input, and its stability.
If you're running your website on Shopify, installing the TinyIMG app you can improve your SEO. The app automatically optimizes your images and uploads the optimized version to your Shopify store.
The takeaway
Nowadays it's possible to reduce the size of almost every file type. You can compress PPT presentations, PDFs and even videos. But the most popular request stays the same: to reduce image file size.
In our guide, we've explored the recommended size you should stick to when it comes to making your image a helpful tool to succeed in business-related pursuits. On top of that, we suggested some ways to resize and compress your images effectively and time-savingly.
To our best knowledge, the top one online tool you could employ to reduce the file size of the image is TinyIMG. That's it due to the item's effectiveness, functionality and easy-to-use feature.
Curious to read more? Check out these articles:
Frequently asked questions
How do I reduce the MB size of a photo?
Reducing the MB size of a photo can be done in several ways. You can compress the image, without having to resize it. Also, you can resize your photo by reducing the pixels it takes. To do so, use your computer's image editing tools, as well as online platforms on the internet.
How do I reduce a JPG file size?
You can reduce a JPG file size with TinyIMG. Upload the photos that you want to compress into the online file, and start compressing it. When it's done, click Download so you can get a compressed version of your photo.