By purchasing through the links on this page, you are giving us the opportunity to earn a commission. Your support is greatly appreciated!

Changing your store name on Shopify can be a big decision. You may be re-branding your company, or moving away from a descriptive URL to a branded one. Because of the administrative implications of changing your store name, it's usually best not to make this change on a whim.
Can you change a store name on Shopify?
Yes, you can change a store's name on Shopify, assuming you have administrative rights to the settings of the website. Changing your store name will only change the name that's displayed on every page of your website.
While this doesn't change your Shopify subdomain, generally you would be updating the Shopify subdomain at the same time. This would be using one of the methods we walk through later in this article at the same time you update your store name.
While updating your store, check if it's fast and optimized for search. Use TinyIMG for great speed and SEO performance
Try TinyIMG today
How to change a Shopify store business name
Changing your Shopify store business name is fairly straightforward. From the main Shopify dashboard on desktop:
1. Go to Settings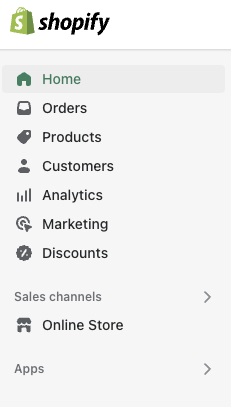 2. If not automatically selected, click on "Store Details":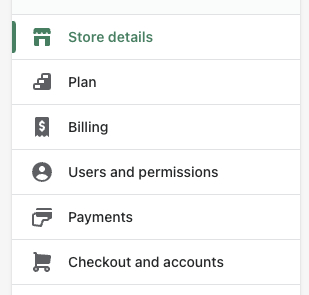 3. Go to "Basic Information." Click "Edit".

4. Edit the "Store name" field to the new name you want to show on your website.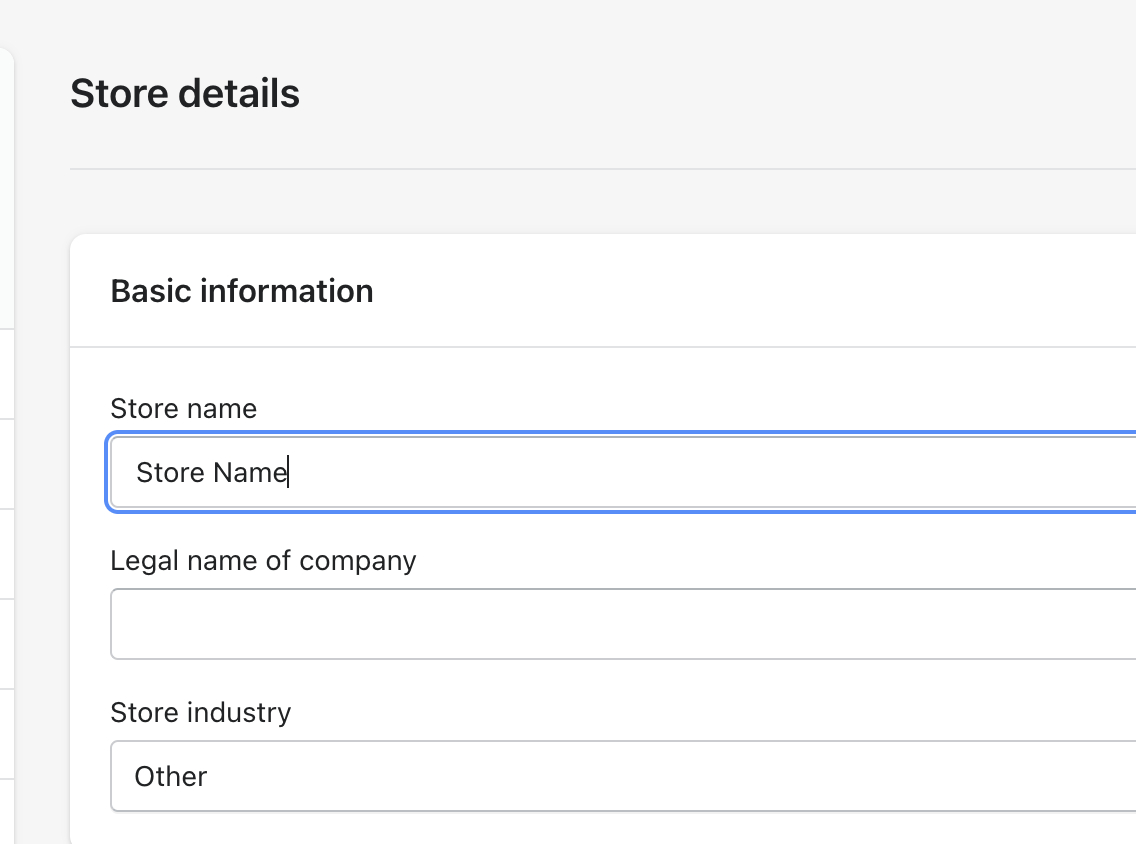 5. Click Save.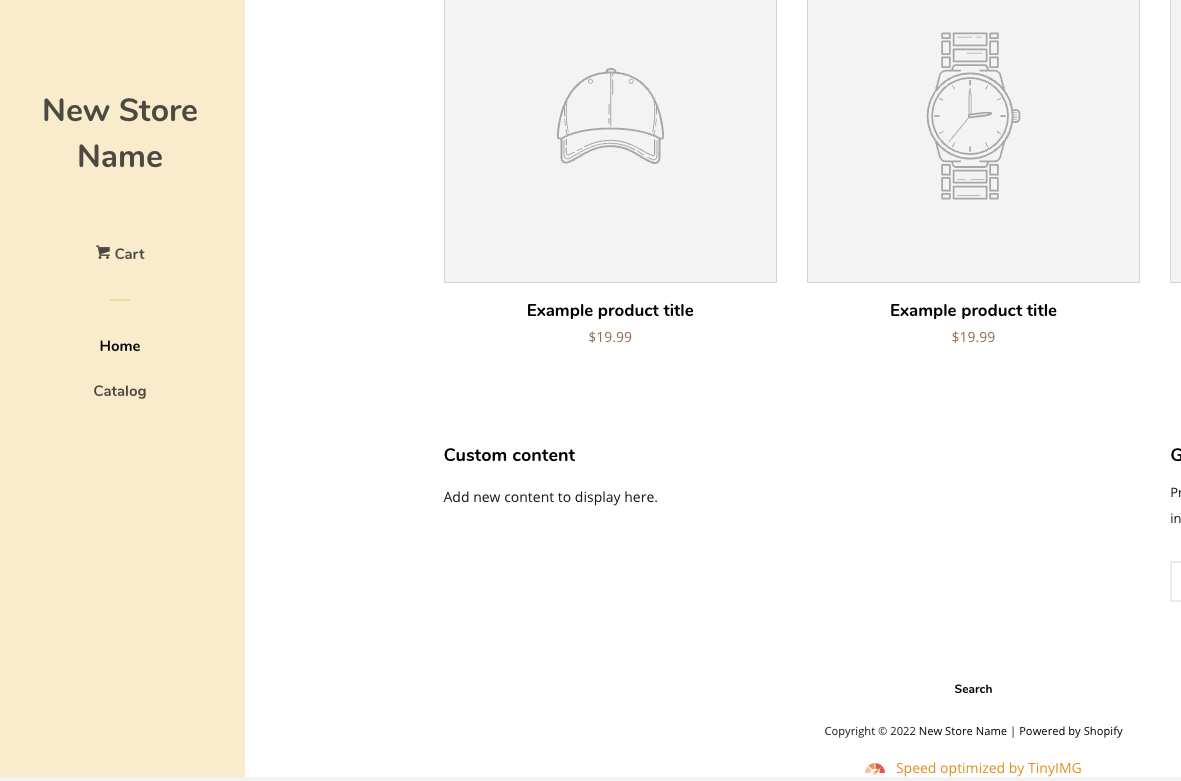 This can also be done through the Store Settings menu on the app. The process is generally the same, though you have to click the icon for Store to get to the Settings menu. From there on the app you click into the "General" settings and update the field for "Store name" and save.
How to change a Shopify store domain name
When you change a store name on Shopify, ideally you would want the store domain to match, or at least be similar enough. This helps build trust for visitors to your website that you're a legitimate business.
If your entire website is built on the Shopify subdomain (rather than just payment and checkout) and you're changing your Shopify store name, you have a few options:
You can buy a custom domain name of the new store name & implement 301 redirects from the old to new.

If you do this, customers shouldn't see your myshopify.com domain name.

You can start a new Shopify store using the new name and 301 redirect from old to new
You may have access to the changing the Shopify subdomain beta
At the time of writing, the ability to actually change your Shopify shop subdomain is in beta and only available to some merchants. The beta feature allows you to change your store subdomain, but only once. So you could go from store-name.myshopify.com to new-store-name.myshopify.com if you wanted.
To access the feature, you want to go to Settings > Domains > Change to a new myshopify.com domain. Once you've chosen the Shopify domain you'd like to use, enter it in the field and click Add Domain. If you don't have this menu option, you aren't a part of the beta program, though you may get access to it later as it rolls out to the public.
The original myshopify.com store domain will still be the one you use to login to your Shopify store if you do change your store name using this beta feature.
Things to consider before changing Shopify store name
As we mentioned earlier, changing a Shopify store name should be a change that's taken relatively seriously, in order to keep the trust of your customers and potential customers. Plus, when you change your Shopify store name, there are a lot of other considerations and things you should probably change as well, like:
Your logo
Your social media handles
Any licencing, registrations or similar
Email addresses
Any copy on your website where you mention your store name (this won't always be automatically changed by Shopify).
These are all things that take time and effort and really should be done if you're planning on changing your Shopify name.
Curious to read more? Check out these articles:
Frequently asked questions
Yes, you can rename your Shopify store, through the website and the app in the Store details settings.
If you change your Shopify store name the only thing that changes is the store display name on the website. Your myshopify.com URL remains the same.
You may be able to change your Shopify domain once for free. This feature is available in beta to some Shopify merchants. Otherwise you'll want to consider getting a custom domain or creating a new Shopify store in order to change your Shopify domain.