By purchasing through the links on this page, you are giving us the opportunity to earn a commission. Your support is greatly appreciated!

Shopify gift cards can help you attract new customers or surprise your existing ones with loyalty programs. But managing gift cards on Shopify manually can be both clunky and time-consuming. To enrich your online store with gift cards more conveniently, it's best to use a dedicated Shopify gift card app. It allows you to schedule, set automatic gift card sends, launch loyalty programs, and much more.

In this article, we will compare our top 8 Shopify gift card apps and review their features, ease of use, pricing as well as other critical aspects. You will also find some tips and tricks on using gift cards for your e-commerce. So, continue reading and get started to boost your sales!
Best Shopify gift card apps: overview
Shopify gift card apps vary in functionality, features, prices, and more. Therefore, it's important you choose the one that fits your needs. Perhaps you need the app to add and manage gift cards in the long run. Or you simply need to polish your already existing Shopify gift cards.
Beautiful fast-loading product images and more store visitors from search. Optimize your Shopify store for SEO
Try TinyIMG today
No matter the intention, we have picked out the top options that will definitely brighten your Shopify gifting program. Without further ado, let's dive into more detail gift card app reviews.
1. Rise.ai: Gift Cards & Loyalty – our top pick for the Shopify gift card app
Specifications
Price:
From $19.99 to $599.99/month
Free plan:
7-day free trial
Shopify gift card app by Rise.ai is the best option today. It offers a versatile functionality, allowing you to create personalized and occasional gift cards, set up loyalty programs, enable rewards, referrals, and more.
Rise.ai: Gift Cards & Loyalty highlights:
Schedule and remind your customers of gift cards
Add store credit rewards based on customer actions
Add gift card refunds
Enable loyalty programs
Use the bulk gift cards method
The app is beginner-friendly, meaning you need zero technical knowledge to start and use the program for your Shopify store. If any issue arises, there's fast customer support. And even though there's no free version, the selection of plans is wide, so you can find a suitable pricing option for you.
2. Giftkart: Gift Card Suite – Shopify gift card app with highly customizable designs
Specifications
Price:
From $10 to $199/month
Free plan:
10-day free trial
If you like to have full control over your Shopify gift card's design, then this gift card app by Giftkart is just for you. But apart from flexible designs, it will also help you increase your revenue with automatic gift card campaigns and cheer up your customers with free gift cards on high-value orders.
Giftkart: Gift Card Suite highlights:
Personalize your gift cards
Add free gift cards for high-value orders
Retain your customers with automated gift card campaigns
Enable store credits instead of regular refunds
Stay up to date with Giftkart Analytics
You will get started with the app in no time, and not only the setup requires a single click, but the further process is as fluent. All the questions are answered by reputable and multi-language customer support. And the prices start from only $10/month.
3. GV: Gift Cards Loyalty Rewards – Shopify gift card app for personalized gift cards
Specifications
Free plan:
Free to install
What's a better relationship boost than allowing your customer to add their desired details to an order? Well, the gift app by Govalos allows your customer to customize gift cards and send them to selected recipients. Moreso, the gift card owner can check the card balance as well as the expiry date right on your eShop storefront.
GV: Gift Cards Loyalty Rewards highlights:
Use flexible gift card design customization
Edit gift card values
Allow your customers to add personal touches to eGift cards
Customize email and balance check page
The customer support is as effective as the app itself – the setup and ongoing experience of use are polished, not causing unnecessary frustration. You can install the application for free, but every order gonna cost you $0.5. Nonetheless, you can sell customized gift cards, schedule their delivery, add the balance check page, and more.
4. Gift Card Pro – solution for bulk gift card orders
Specifications
Price:
From $9.99 to $499.99/month
Free plan:
14-day free trial
Looking for a way to surprise multiple customers with a single hit? Gift Card Pro allows you to send gift cards to up to 1000 different recipients. The customer can also choose the design of your store's gift card, edit the value, schedule the gift delivery time, and more.
Gift Card Pro highlights:
Help your customers schedule when and via what platform the gift card is delivered
Choose from 50 well-looking designs, or use your own
Set different gift card values to select from
Enable gift messages and recorded video messages
Send gift cards in bulk
To set up the app and use it later on, you don't need to plan your time – it's simply effortless. If anything, customer support gives you answers at lightning-fast speed with all the needed details. The service's starting price is $9.99 + 2.5% of the total gift card value sold (the percentage decreases with each pricier plan).
5. Gift Card Hero – user-friendly Shopify gift card app
Starting to sell your Shopify online store's gift cards is easy with Gift Card Hero. It's installed with a single click, and further experience is just as flattering. Moreso, their customer support answers you fast and straight.
Gift Card Hero highlights:
Adjust and top-up gift card balance
Use native or your own designs
Sell digital and eGift cards
Use POS tools
Developers get API
Besides the ease of use, Gift Card Hero offers a comprehensive suite for increasing your revenue with gift cards on Shopify. The delivery of gift cards can be scheduled, and the balance of the voucher can be checked by clicking the balance widget. The app is free to install, and the development part is also free while on development or trial plans.
6. Growave: Loyalty & Wishlist – all-around solution for Shopify store gifting program
Specifications
Price:
From $9 to $99/month
Free plan:
30-day free trial
Burdening yourself with several Shopify apps can be both time and finance-consuming, but the gift card and loyalty program app by Growave can do way more than you expect. It allows you to add gift cards to your store and set up loyalty or referral programs. Moreover, the app helps you boost CLV by collecting photos and product reviews, sending back in stock and on sale notifications for email subscribers, enabling wishlists, and more.
Growave: Loyalty & Wishlist highlights:
Add loyalty or referral programs, VIP tiers, rewards
Enable wishlists for your customers
Automatically collect product reviews
Use Instagram UGC
24/7 live chat support
So, speaking of customer support, we can only announce that it's effective. But you will barely use it, as the app is intuitive and simply eases your Shopify gifting experience. Sadly, there's no free version, but you can try out the app risk-free for 30 days, and the starting price is as little as $9/month.
7. Gift Box | Free Gift Motivator – customers' loyalty booster
Specifications
Price:
From $29.99 to $199.99/month
Gifts strengthen the bond wherever you go; the Shopify store is no exception. Luckily, this gifting app by Digismoothie gets the point and helps you improve your customer experience with multiple features. It helps you drive customized loyalty programs that can even boost your AOV.
Gift Box | Free Gift Motivator highlights:
Set preferred gift rules, for instance, the amount to spend to get the gift
Add free gifts and gift cards directly to the cart
Allow your customers to use discount codes at the checkout
Let your customer select the gift
Just like the developer declares, the app is actually simple to install and use. We didn't have a moment of a head scratch. It's also nice to know that the support can be contacted via live chat and email. While there's a free version, it works only for trial and development stores. Meanwhile, others can use a 3-day free trial.
8. Giftnote Digital Gift Messages – Shopify app for personalized gift messages
Specifications
Price:
From $15 to $200/month
Free plan:
30-day free trial
Improve your customer experience and grow your store's revenue at the same time with Giftnote Digital Gift Messages app. The provider allows your customers to customize the gift card from your shop and send it directly to their friend or a family member via email or SMS. What's best is that everything is automated, so you don't need to plan your schedule ahead.
Giftnote Digital Gift Messages highlights:
Capture first-time gift recipients to make them loyal customers
Make branded vouchers
Integrate with Kalviyo for a more flexible functionality
Use checkout widget customization
Simple yet effective gift app by Giftnote is made to work for beginners. That said, it requires no coding to install and use it. For regular plans, there's email support, and for the most exclusive plan, a dedicated success agent, as well as developer support, are included.
Why should you use a Gift card app for a Shopify store?
The gift card app is another crucial program among the best Shopify apps to use. It upbrings all-around value to your online business. You can both boost your bond with the customer and grow the store's revenue. But let's get into details regarding the benefits of the Shopify gift card app:
Effortless gift card management. Unlike the native Shopify gift card system, dedicated Shopify gift card apps ensure a quick and user-friendly way for you to run the gifting program on your store. Moreso, you get extra features, such as widgets, wishlists, and more, in a single app.
Profitable substitute for your physical products. It's been found that over 90% of online shoppers prefer gift cards over physical items as a gift. Adding a gift card to your Shopify store allows a loyal or a new customer to try out the product they truly prefer.
Alternative for payment cards. Numerous people are concerned about using credit cards online. Due to fear of credit fraud, you might lose potential clients unless you add Shopify gift cards to your online shop.
Boost your store's AOV. Gift card apps are great for starting loyalty programs. Thanks to those, you can motivate your customer to spend more in order to get some exclusive gifts and grow the average order value.
Effortlessly cheer up your customers. Creating, adding, and sending gift cards manually would be overly priced and time-consuming. A good Shopify gift card app can help you automatically build a better relationship with multiple customers simultaneously.
Tips on using gift cards in your Shopify store
Shopify gift cards can brighten up your relationship with the customer and the customer's friends' lives. You can use gift cards to start a loyalty program that shows your interest in the auditory and grows your store's AOV. Meanwhile, the customer buying your Shopify store's gift cards becomes a powerful tool to spread the word about your product.
However, what makes a profitable Shopify gift card? You can find our tips for success below:
Match your gift cards' design to the overall shop look. Shopify is known for its wide range of template designs. Consequently, most gift card apps Shopify offer flexible customization options so you can create store-matching gift cards to sell.
Drive a loyalty program. Loyal customers are one of the most crucial keys to a successful Shopify store. To grow and maintain a number of these customers, start a loyalty program that would reward your regular customers with gift cards.
Set up conditions to get a free gift card. Free vouchers motivate your customers to visit your shop again and again. But for the time being, stimulate your customer to buy more to get that free gift card. This way, you will boost your AOV and revenue.
Add wishlists. Some Shopify gift card apps allow you to add wishlists to the shop. This is great for the customer to put off desired products for the future in case they receive a free gift card from you or a friend.
Let your customer add personal details to a gift card. Allowing the customer to engage with the gift card creation process adds that necessary playfulness to the experience. It will both motivate the customer to like your marketing psychology and motivate them to recommend your shop to others.
Summary
Online gift cards are fantastic for building up a better relationship with the customer and improving your shop's AOV. However, the native Shopify gift card system is quite dull and time-consuming. Fortunately, there are multiple reputable Shopify gift card apps that can help you do all the work faster and effortlessly.
Our top gift card app by Rise.ai allows you to sell your store's gift cards, run a loyalty program, replace regular refunds with vouchers, and more. It offers a list of essential Shopify gifting features that let you stay flexible with gift card management along with taking the hassle from you.
Curious to read more? Check out these articles: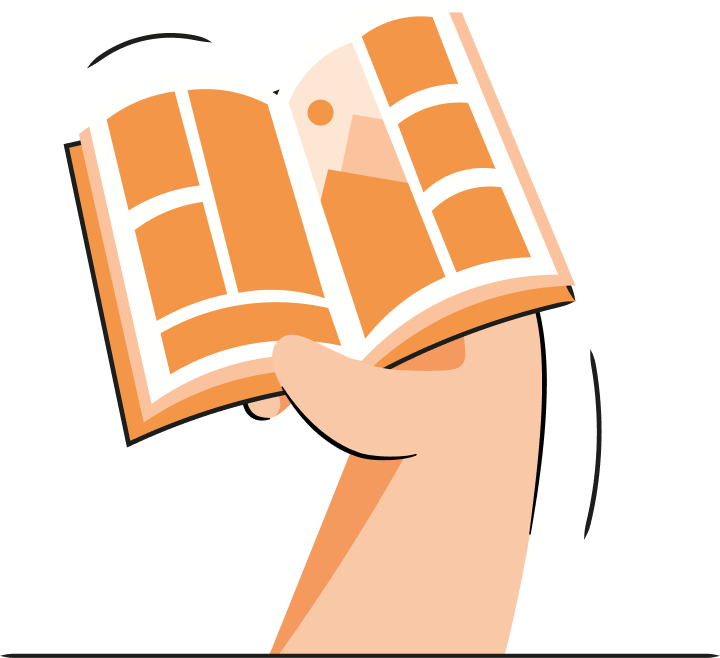 Frequently asked questions
Rise.ai: Gift Cards & Loyalty is the best gift card app for Shopify. It helps you effectively create gift cards to sell or to give for free to loyalty program members. With it, you can also enable bulk gift cards that go well for corporations. And the app is fully intuitive.
Yes, Shopify does have a native gift card option. You can add them through your Shopify Admin and manage gift cards in the long run based on your needs. It's possible to add new gift card products and update existing gift card information.
To automate a gift card on Shopify, you need to head to your Shopify Admin. There, you will find the Gift cards section and select Gift card products. Add the wanted gift card product and fill in the required information. Complete the process by clicking Save. The gift card feature will be enabled now.