By purchasing through the links on this page, you are giving us the opportunity to earn a commission. Your support is greatly appreciated!
21DW Design's partnership with TinyIMG in numbers
TinyIMG saved 311.6 MB of space by optimizing 860 images
All Alt texts were restored after another app removed them
Load time of images was cut from 4.7 seconds to 1.1 seconds on the homepage
Product pages now interactive after 4.4 seconds, compared to 19.7 before optimization
21DWdesign is an eco-friendly fashion Shopify store run by a team of one - Rob Attard . Like many entrepreneurs running a one-person Shopify store, Rob was finding site load speed and image SEO a challenge. Figuring out what Shopify provides and what it doesn't was one issue. And even when he knew what was needed, finding the time to do it all for a store featuring over 800 images was pretty much impossible. Rob tried a range of image optimization apps with less than brilliant results. He ended up with missing ALT texts and multiple copies of the same images, making his site super unresponsive, especially on mobile. He turned to TinyIMG, and our customer support team helped him to clear up his SEO issues and make his site lighter through image optimization. Then Rob used the super-simple TinyIMG app to optimize his images, leading to huge data savings and a much faster site.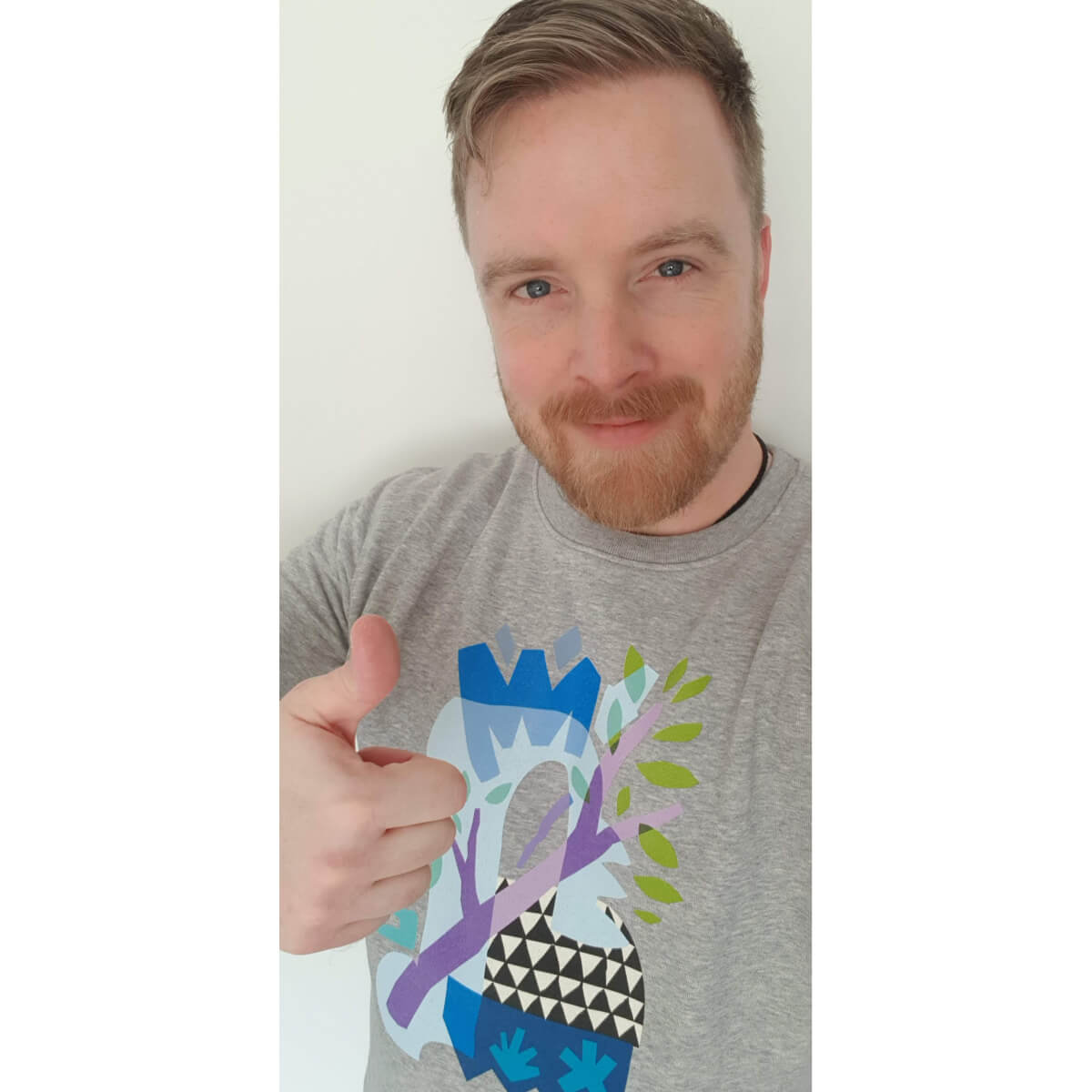 Eco-entrepreneur Rob sporting one of 21DW's striking designs
The story behind 21DW design
Rob's dream has always been to start an eco-friendly business that could support creative talents in his local area. So when the opportunity presented itself for him to strike out on his own last year, he knew the direction he was headed in.
"I wanted an eco-focused company," he explains. "It's something that's very close to my heart. I'm a very outdoors kind of person, so it's always something that I wanted to get into." After much thought, he found himself settling on a clothing line. And although he had no history in the industry, it seemed the perfect fit. As he himself laughs, "a lot of people think I'm mad." But his reasoning was simple. Clothing allowed him to bring together two of his passions, sustainability and art.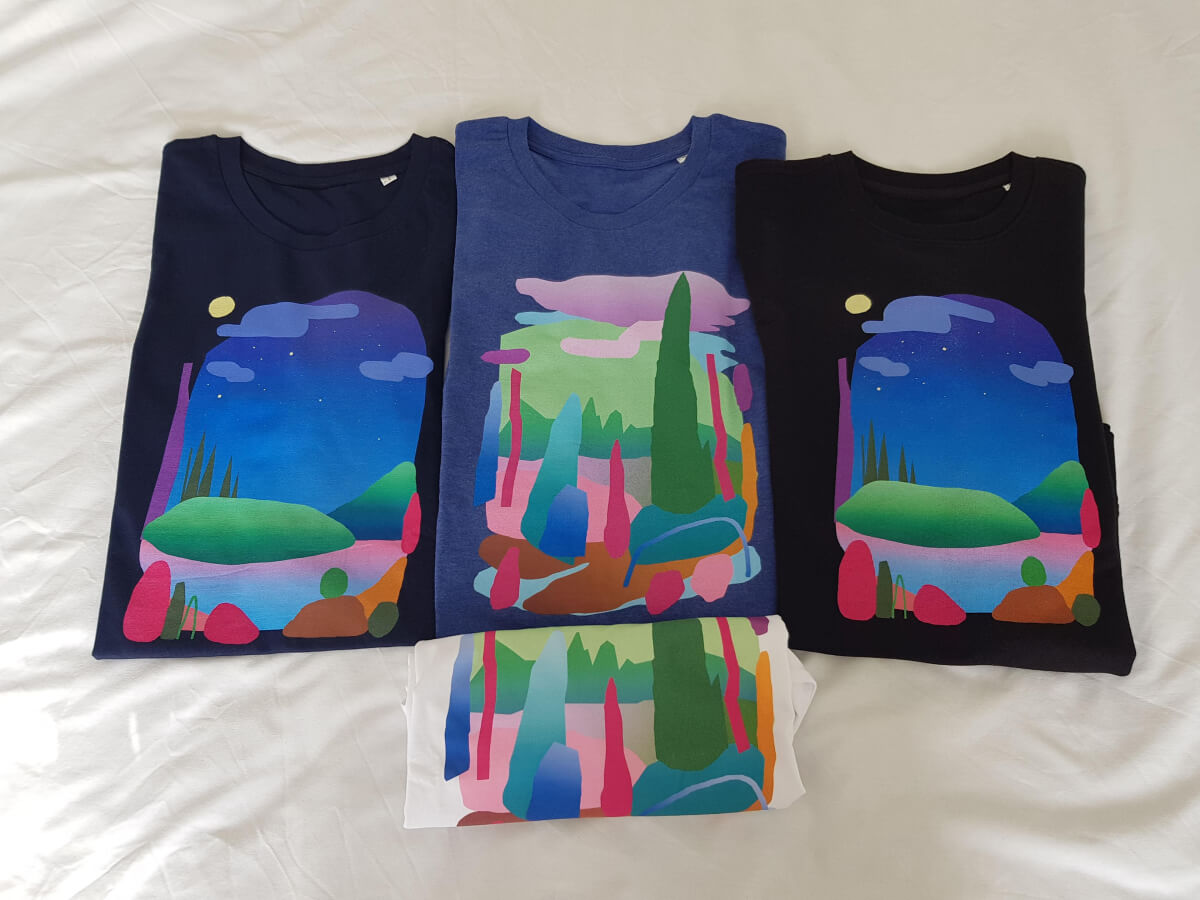 21DW's designs reflect the brand's love of nature and commitment to sustainability
Eco-friendly ecommerce on Shopify
And 21DW design is all about sustainability. All of the T-shirts, hoodies and sweatshirts are sustainably made. They are also sustainably sourced. All of the dyes used are eco-friendly and water-based. The cotton that's used in the clothes is 100% organic cotton, which is less harsh on the environment because it uses less water to grow. And the very few polyester products that are on offer use only recycled polyester. This eco-friendly accent doesn't just stop at the products. For Rob, one of the most common problems in the organic clothing market is that, although the clothing is environmentally friendly, it often comes wrapped in plastic packaging. That is why 21DW uses only biodegradable non-plastic packaging for their clothes.
That's just the sustainability side of the business. Rob is also very much interested in urban art. All of 21DW's designs are made by three leading Irish urban artists, Cian Walker AKA Myne, James Kirwan and decoy. And Rob plans to invite more artists to design for him in the future.
The challenges of being a one-person Shopify store
While figuring out a direction and understanding his business' values was straightforward, getting his first Shopify store off the ground by himself was anything but. Rob neatly sums up the challenges that he's faced getting 21DW to where it is today: "Having no background in the clothing industry, it's been a massive learning curve trying to see what I can and can't do." Add to this the fact that he is running the leanest operation possible - "the business is just myself basically" - and you can appreciate how far he's come.
He continues, "In general, one of the biggest hurdles was coming into the clothing industry as a newbie. The online clothing industry is a highly saturated market, and then I had to build the personality of the brand. One of the things that I struggled with, and that I still struggle with, is why somebody would want to buy from a company that they know nothing about, or that has no reviews or no sales. How do you go from zero to a hundred in the space of a year, or a month? How does that happen? So, I guess it's just trying to get through that on a daily basis and work on the SEO and everything else."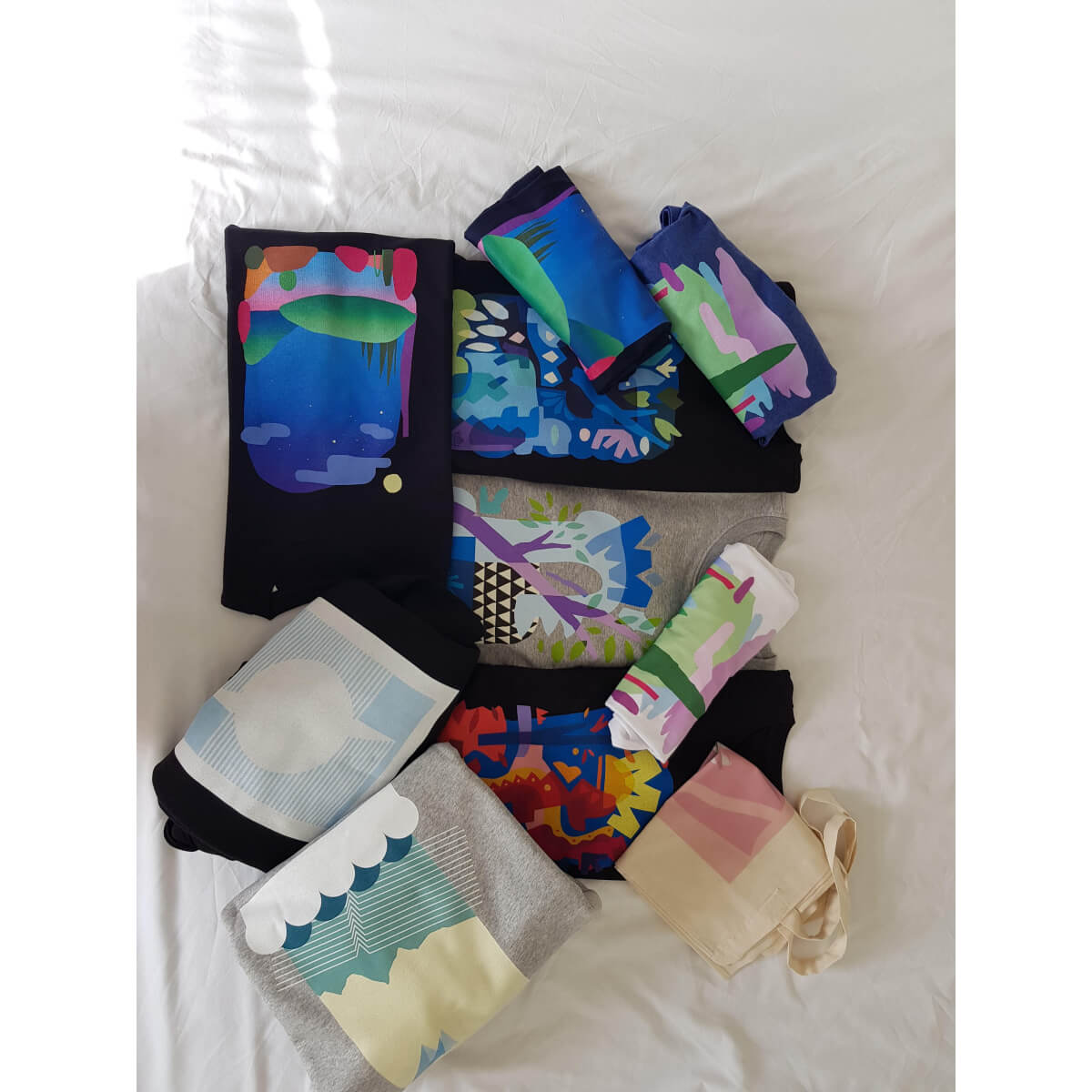 Despite his relative inexperience in the fashion sector, Rob has developed a distinctive brand identity
SEO and some common pitfalls for new ecommerce stores
SEO is the toughest nut to crack for all ecommerce businesses. This is especially true for small operations like Rob's, where he is stretched across all areas of his operation. Rob knew that he had an issue with the images in his store, but he lacked the time and resources to focus on it himself:
"Shopify doesn't optimize the images straightaway for you, and they don't let you know that. So, if you don't know much about SEO or if you don't know anything about how Shopify works, as a store you can kind of get stuck with that and your site becomes too image heavy. I knew what had to be done with my photos, and with the images, but finding the time to sit down and do it was the issue."
"It was a very heavy site, so I needed that to be reduced, and it wasn't performing well on mobile at all. I did a few SEO audits on various SEO audit tools - Hubspot, SEMRush, Google Search Console - and tried to see what areas I could focus on without getting too technical. The images were one of the easiest fixes. So, I decided to go hunting for an app that would either focus specifically on that or look at the SEO of the site in general."
That's when he turned to TinyIMG.
An easy-to-use solution for image size and SEO
"I looked at a number of apps and TinyIMG stood out. It was near the top of the list in the app store, and it was one of the apps that I chose to give a go. "
Rob is fairly straightforward when it comes to the criteria that he uses to select an app, as he explains: "Reviews are always a big thing for me. Obviously coming from a small business perspective when your budget is pretty small, and you are focusing on a lot of different things, free options or free time for usage was a big thing for me."
After a less than impressive test run with some other apps, he went with the app that ticked all his boxes: TinyIMG. And he hasn't looked back since.
"I tried TinyIMG and one of the things that stood out for me straight away was that it did exactly what it said on the tin. It did exactly what it was supposed to do, and it was really, really easy to use. The layout of everything was self-explanatory. It was a couple of clicks and I was done."
Customer service that stands out
"But the biggest factor for me, and the thing that made me stick with TinyIMG and subscribe for the 24 months, was the customer service. I think it is outstanding."
"It was really good to have a chat function right there in the app with somebody that would reply on the day, if not within the hour. I noticed that some other apps did not have that function, or if they did, they'd get back in a day or two. If you are running a small business like myself with nobody else to help fix an issue, a fast response is really important, so that was a huge thing for me."
The results part 1 – Troubleshooting ALT text issues
When Rob added TinyIMG to his store, the initial results were very strong. The first optimization saved over 440MB of storage space on 21DW Design's site.
However, Rob was trying out multiple optimization apps on his store at this point, and one of these apps caused a major headache. "The other app had reduced the image size way too much – the images were terrible - and it had removed the alt text from the site. I had written alt texts for about three quarters of all the images on the site, which took a long time. and added manually and it was all gone."
Worse still, the app then created multiple copies of most of the product images on Rob's store. "When I asked them to restore the images, they did but the images had been doubled or tripled. So you'd go on to a product page, and there were 4 or 5 images for one t-shirt. So the weight of the page was massive – I'd gone from trying to save space by optimizing the images, to having 3 times as many images on each page. And of course, the site was really slow, especially on mobile. I had exactly the opposite result to what I wanted."

Rob's store already features a large number of product images, and another app made 2 or 3 copies of each image
So Rob reached out to Julia from TinyIMG's customer support team for help. Julia quickly got to work on solving the problem: "We restored the images from our backups – the other app didn't have any backups. Then, once the other app was removed from Rob's store, we re-optimized the images and restored the lost ALT texts," Julia explains.
Results 2 – Saving space and improve site speed
The re-optimization of these images dramatically improved the performance of 21DWesign.com. It saved 311.6MB of additional space, leading to significant cuts in the load speed of the site.
Home Page result:
The homepage of 21DWdesign.com improved its overall page speed score (from Page Speed Insights) from 13/100 before the optimization to a healthy 54/100 after.
Before the optimization, first contentful paint on this page was 4.7 seconds. This means it took 4.7 seconds before a site user would see any of the images. TinyIMG's optimization reduced this time down to just 1.1 second.
Time to Interactive is another important site speed metric. This measures the time it takes before all the elements of a page are fully loaded and can be interacted with by the site visitor. Prior to TinyIMG's optimization, Time to Interactive stood at 23.0 seconds. This slow loading was almost certainly costing Rob sales, and would have been damaging his SEO score too (Google's bot needs the store to be interactive for it to crawl through it and see what the page is about – the slower the load speed, the lower the SEO score). After optimization, Time to Interactive was reduced to just 4.1 seconds, a huge improvement that has almost certainly improved Rob's conversion rate and SEO score.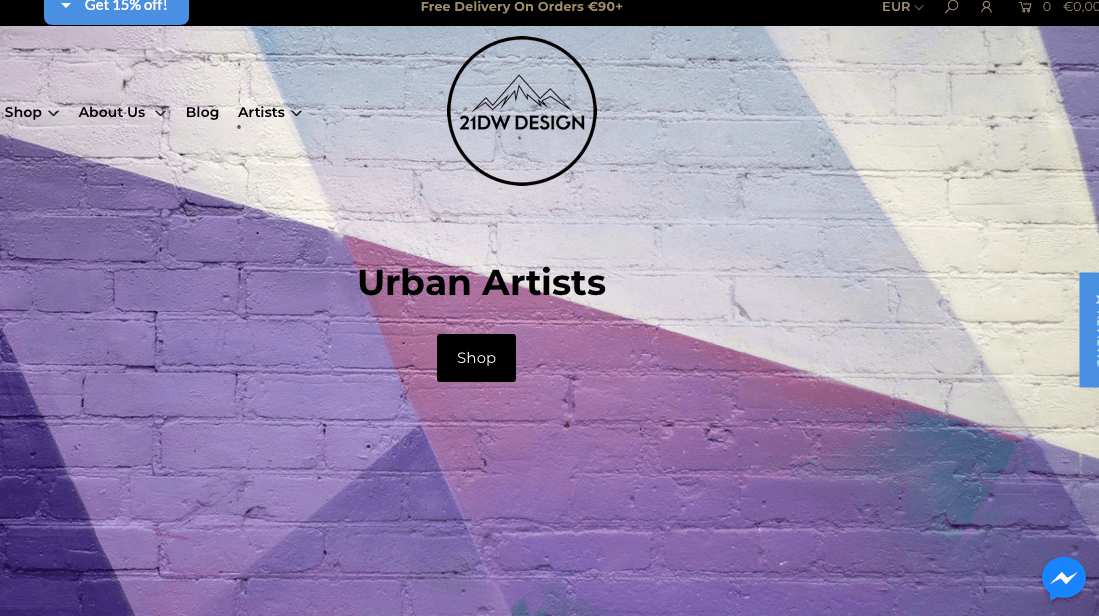 21DWdesign's homepage features are large hero image, along with multiple product picture under the fold
Product Page results
The product pages on 21DWdesign.com also received a significant boost in performance thanks to TinyIMG's optimization. For example, the product page for this Autumn Snake Organic Cotton T-shirt had an overall Page Speed Insights score of just 14/100.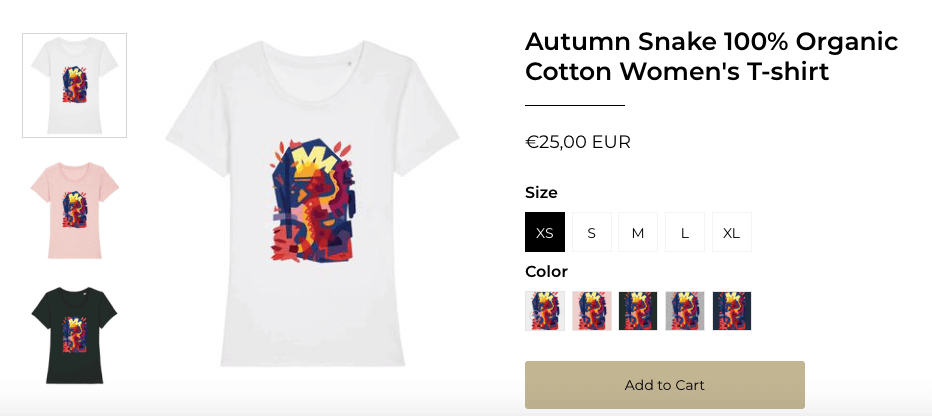 Images on this product page now load in 1.1 seconds thanks to TinyIMG
Thanks to TInyIMG optimization, it now stands at a much improved 64/100.
First contentful paint on this page was a sluggish 4.6 seconds. But this time has now been cut to 1.1 seconds. On product pages, it is essential that product images load quickly, especially for stores in fashion and clothing. Research shows that conversion rates drop by 4.42% for every additional second a page takes to load.
And in terms of Time to Interactive for this page, there was a big improvement too. Before optimization, it took 19.7 seconds for the page to fully load. But after optimization, this was reduced to just 4.4 seconds. This means the page is now within the 0-5 second range for page loading which is optimal for conversion rates.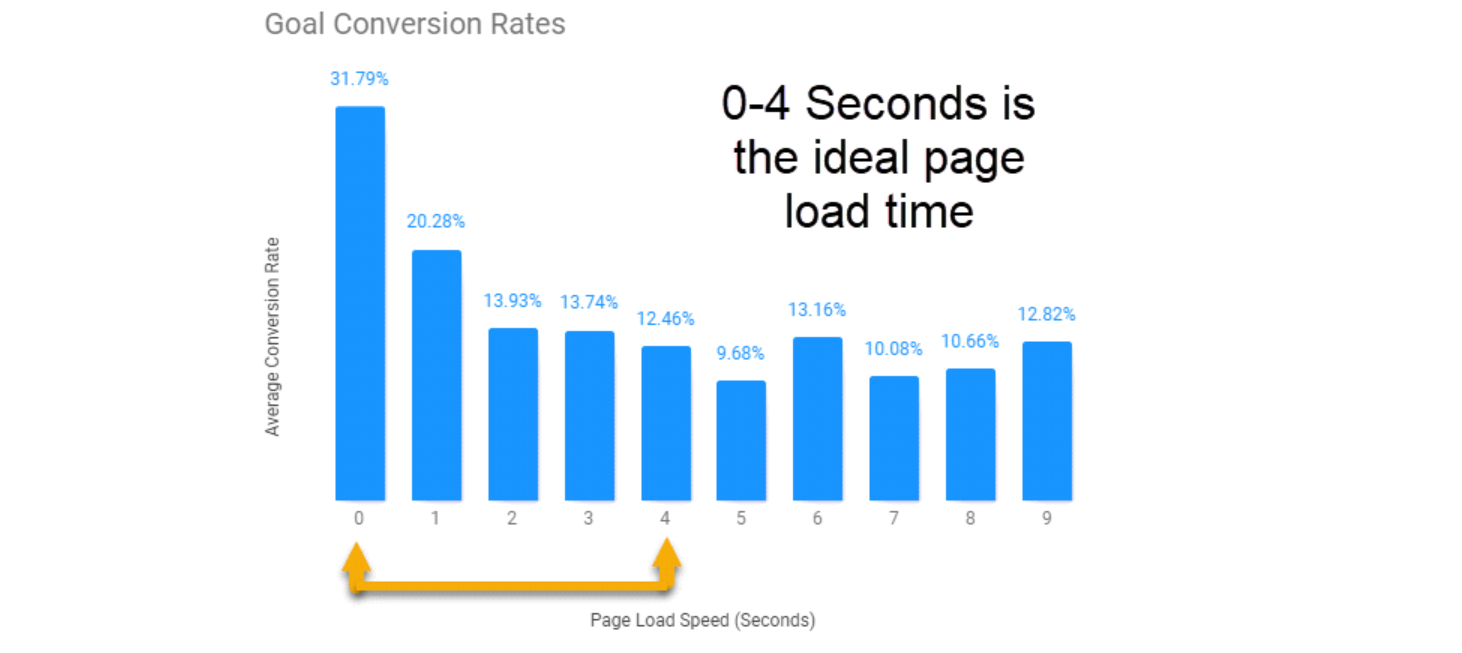 Image Source: Portent
Going the extra mile
For small business entrepreneurs like Rob, it's not enough that an app solves an issue. He needs to know that if there is a problem, there's someone there to depend on. Not only that, he needs a partner that is willing to go that extra mile. Rob mentions one situation where TinyMG was able to jump in and fix problems created by another app:
"Julia from TinyIMG was great. She offered a solution, she sorted it out for me and got the job done."