By purchasing through the links on this page, you are giving us the opportunity to earn a commission. Your support is greatly appreciated!

Although the fashion retail industry is growing with the speed of light, fashion is still a really tough sector to play in. The wild competition in every aspect from design to pricing is making it one of the hardest to stay alive.

Let's start with some bitter stats about the fashion industry... In just 2018 itself, 5.800 fashion (brick-n-mortar) stores were shut down. Wait! It was more than 9.000 in 2019. And guess what happened in 2020 so far? 1.500 stores already according to Coresight Research.

What does this mean? No, fashion retail is not dying. It's migrating to online. But online is not the final destination. The journey of fashion started with desktop and now it is on mobile. No one knows if it will be the last destination but it's certainly the latest. A fresh indicator was BFCM 2019 for this trend. You can check it here to see how it's shifted from desktop to mobile.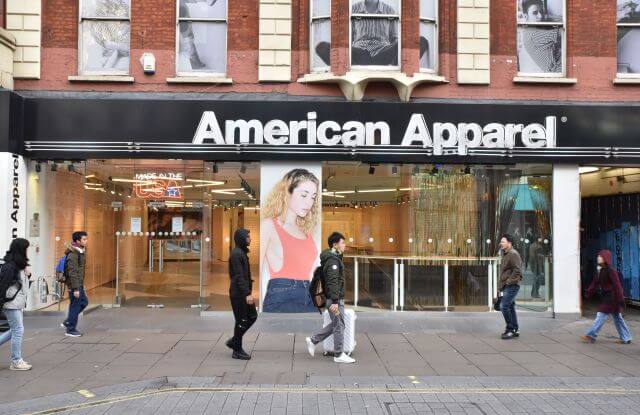 Despite there are thousands of offline stores shut down, brick-n-mortar will still hold a huge portion of the fashion retail. But when it comes to online fashion retail itself, mobile has already started and will apparently continue to dominate this universe.
The key takeaway from the shutdown store story is the basics of retail: supply and demand. As consumers shop more online, there is not as much need as in the past for offline stores. At least for some brands. And the ones offer a great online shopping experience are the winners of this (s)election.
The story between mobile and desktop can be told forever, but the important thing is learning about how to adapt to this change. The same will apply here and those who offer the best experience will be the winners of the mobile era.
We will break them all down and unfold the key issues behind them. In the end, let's see together how much do you feel ready for mobile commerce.
1. Optimizing The Mobile Version Of Your Website
More than 75% of the average Shopify store's traffic now is on mobile. This is a global data and most probably valid for your store as well. There are many things to check and make or amend. Here we would like to list the basics of it.
A. Get a 100% mobile optimized Shopify theme: All theme developers claim that their theme is mobile optimized. But there are thousands of Shopify stores out there, of which mobile website really suck. If you are not satisfied with your Shopify store's mobile look and feel do not hesitate to renew it. Maybe it will cost you some dollars and time, but it is worth it.
B. Make sure all clickable items are tappable on mobile: Even if you have a small hand, your finger is way bigger than the mouse cursor. So it's easy for a finger to cover more than one tappable area in the mobile device. Which is not a good thing. So make sure your mobile design is for fingers. Here you can check more about mobile UI/UX design.
C. Convert your mobile pages into AMP: AMP, an acronym for Accelerated Mobile Pages. If you haven't heard of it yet, here is the most reliable source to check it. AMP will make your website rank higher and you convert more. Because Goole loves the pages with high opening speed. Pay attention to it!
There are some simple tools for Shopify like ProductStories that can effortlessly convert all of your product pages into the fast-loading AMP format that will instantly improve your SEO.
And that's not all.
This app also converts your Shopify Pages in Web Stories format, so your online shop will both have AMP website pages and Web Stories pages. On top of that, you have the option to publish a floating widget that will load the AMP version of your product page.
ProductStories app is forever free for up to 25 active Story widgets.
D. Use vertical product images: This is also related to design in one way. But most of the time merchants think about the design when the photography gets done already. Mobile devices are used vertically. Make sure you display your beautiful products in the biggest possible area on the screen. Vertical photo is the best way to do so.
2. Having A Mobile App For Your Shopify Store
An optimized mobile website is for better customer acquisition. On the other hand, a mobile shopping app is for customer retention. Remember, what keeps a business alive and growing is not the new customers but loyal customers. And the mobile app is what you need to create higher customer retention and loyal customers.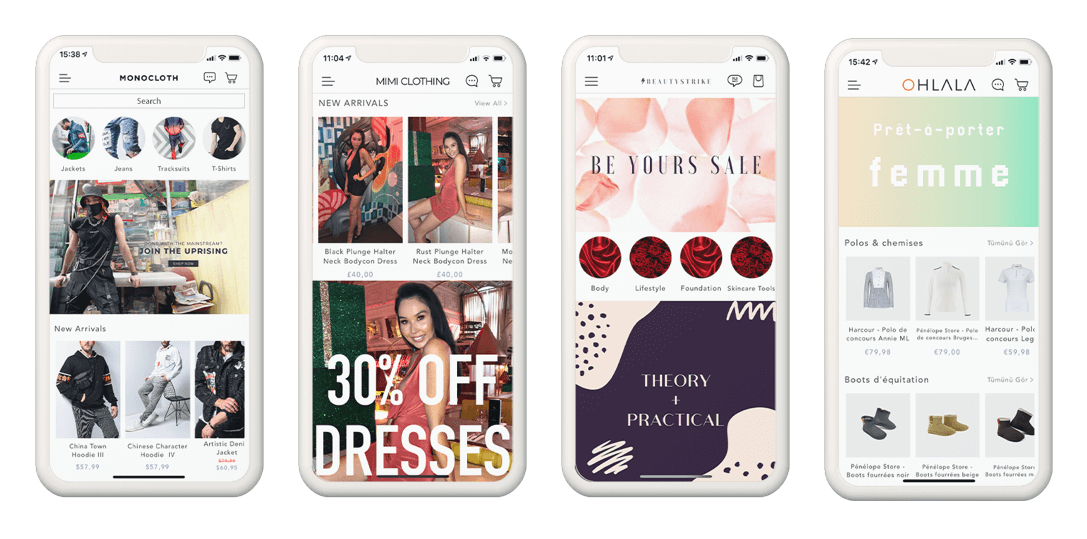 Besides, it's not hard or expensive to build a native mobile app for your Shopify store. Shopney - Mobile App Builder is delivering top-notch mobile shopping apps for very affordable prices. By the way, at the end this post, you can check out Shopney's special offer for the readers to build a mobile shopping app for their Shopify store.
'The best mobile shopping experience' can only be delivered by a native mobile shopping app that works with the device's very own dynamics. By having only a very small percentage of your audience downloaded your app, you can return your investment with just a push notification which is totally free and unlimited. So consider converting your Shopify store into a mobile app today.
3. Optimizing The Images By Size And For SEO
As we mentioned in the AMP section above, Google loves the pages that open faster. So you need to optimize all of your store images by size. With TinyIMG, of which you are reading a blog post, you can optimize your images with just one click automatically.
TinyIMG is an intelligent image and optimization tool for Shopify stores. It also creates alt tags for your products to get better SEO results as well. To increase page load speed, rank higher in search engines and convert more like Caravan Cover Shop, TinyIMG is the best shot for Shopify and Shopify Plus stores.
4. Leveraging Push Notifications
Push notification is a god-given gift for merchants. It's free marketing opportunity! And you can use them on your website with apps like FirePush or through your native mobile app that you can create with Shopney - Mobile App Builder.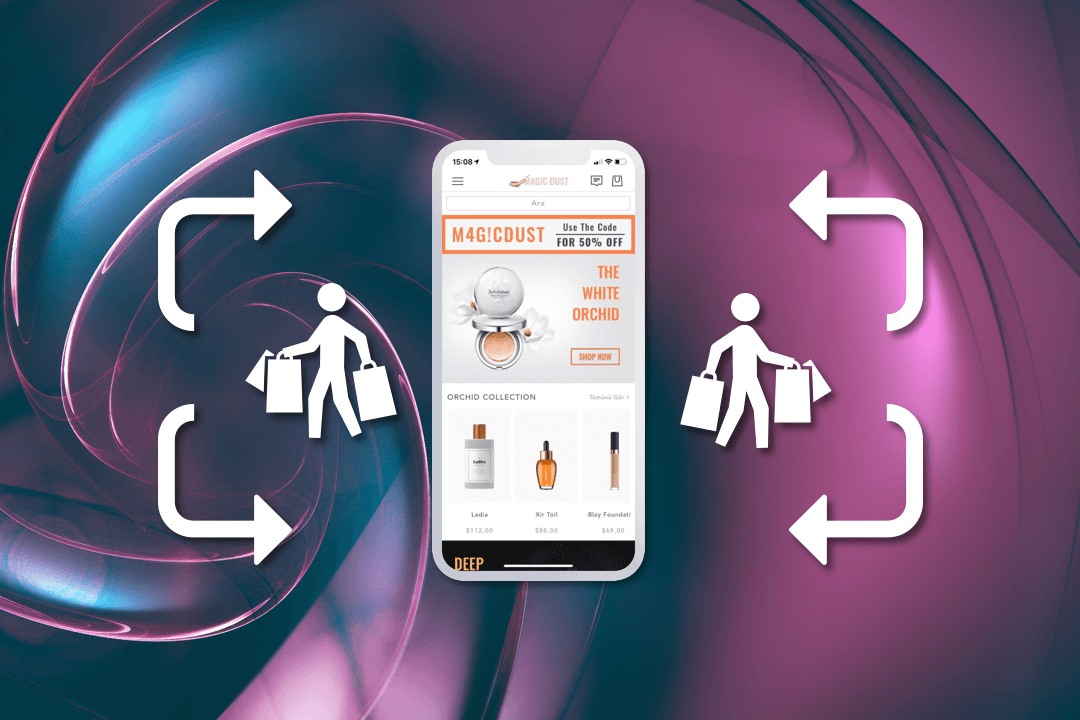 Firepush is an automated omnichannel solution, designed to help drive online sales with cleverly-timed web push, E-mail, SMS and Messenger notifications. So you have many tools to use to drive more sales for your Shopify store just like in the mobile shopping app. But let's have a quick list of only the push notifications that you can leverage for your business:
A. Rich Push Notifications: The notifications that you send through the mobile app or web browsers to deliver any branded message. It consists of a title, a body text and an image. Once it gets clicked, it takes the user to the page you want in the web store or Shopify mobile app.
B. Abandoned Cart Push Notifications: These are the notifications that sent after a certain time since the shopping cart gets abandoned. As the global cart abandonment rate is almost 50%, you can imagine how efficient this tool is.
C. Back In Stock Push Notifications: These are the push notifications that sent upon the customer's demand for a certain out-of-stock product. When a product gets out of stock, the customers cannot buy it but still create a demand for the next restock.
When the restock happens, this notification gets delivered automatically to all demanders. And the supply and demand meets without no hustle at all.
If you want to learn more about the importance of push notifications, you can check this blog post.
5. Mobile-Oriented Brand Design
When we say mobile shopping we don't only mean a mobile shopping app or a mobile-optimized web store. We mean a fully mobile-oriented customer brand, communication, and shopping experience.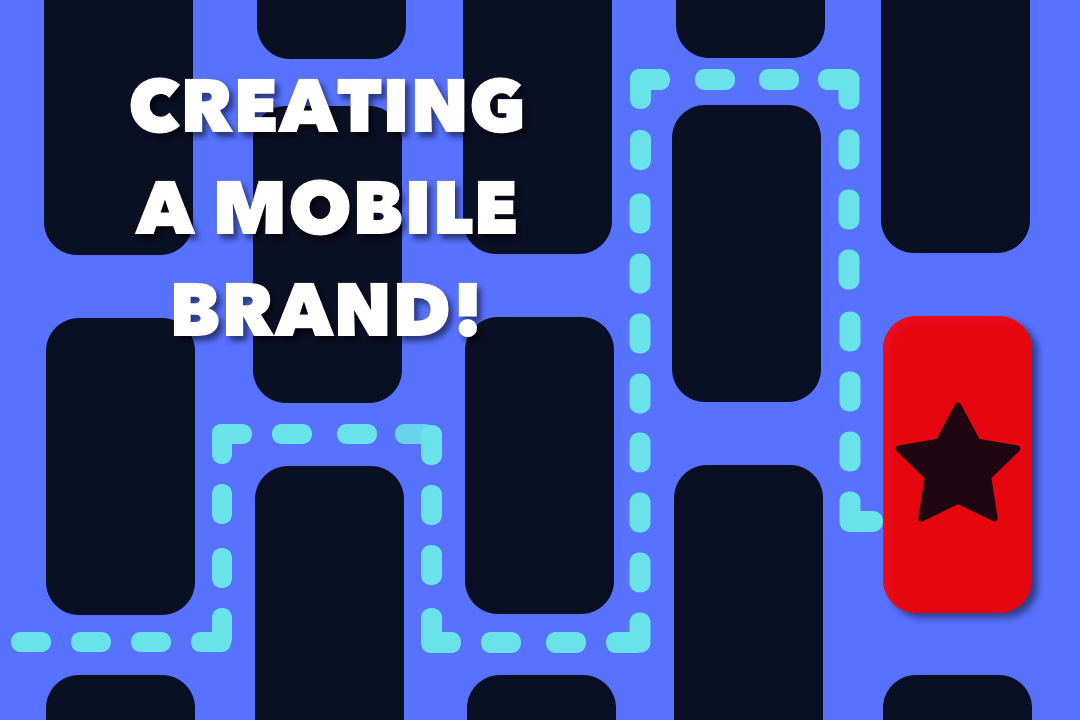 So you should check all the details from a mobile perspective and optimize them. Let us clarify with a solid example: the email templates. Did you check them on mobile and make sure that they look perfect in all mobile devices?
To leverage the mobile shopping you need to keep your eyes open and 'mobilize' your brand.
Conclusion
In this post, we wanted to widen your horizon and prepare a short but important mobile commerce checklist for your brand. Of course, mobile commerce is not only made up of the issues mentioned here. You need to read more, test everything you learn and optimize them for your niche.
We hope you like what you read and get the best out of it for your business! Now, it's time to go and implement what you've just learned.
Special Offer From Shopney
You can get 1-month of free service usage from Shopney. Which means having a mobile shopping app for free for a month! All you need to do is sharing the following code with customer support in the live-chat or by mail: 1-MONTH-FREE-SHOPNEY