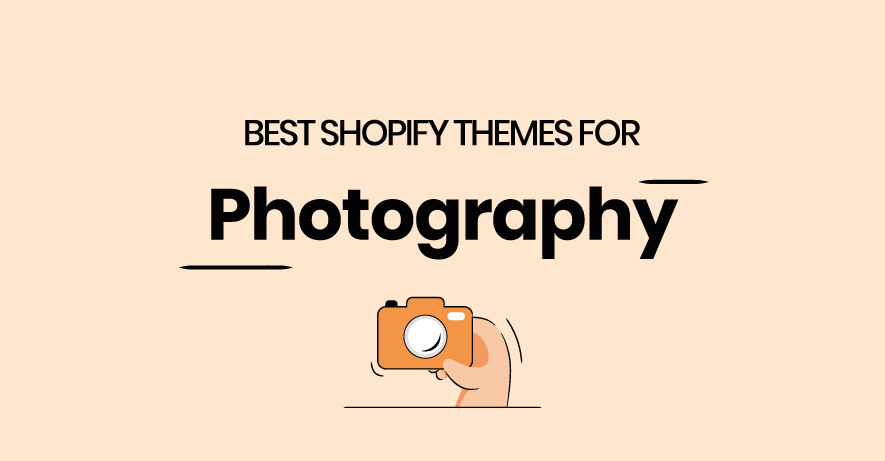 By purchasing through the links on this page, you are giving us the opportunity to earn a commission. Your support is greatly appreciated!

If you're a photographer, Shopify is an excellent option for you. For selling the rights to your work, prints of it, or getting it on all sorts of products and shipping all across the world – Shopify has your back in all of it and more.

But of course, functionality is not enough. Beautiful photos need a website to match. Luckily, there are hundreds of beautiful and modern Shopify themes for photographers. Made to make your pictures pop, they're perfect for you and your photography website.

In this post, we'll take a look at some of the top Shopify themes for photographers – and help you choose the best option, whatever it is you want to do.
What to look for in a Shopify theme for photographers?
There are many popular Shopify themes out there: and not all of them are fully suited for photography. Here are the main things that make some Shopify themes perfect for photographers.
1. Clean and modern design. However good a picture is – placing it on an outdated website automatically ruins it. Look for simple but snappy designs that will make your images pop.
2. Design customization. You can go either way – either choose a theme that does everything for you or get a theme you can customize to your heart's content. See how much you're prepared to work and pick accordingly.
3. Additional sales features. Shopify is an online sales platform – keep that in mind! Look for themes that will help you sell whatever it is you want to sell, the most efficiently, with various banners, pop-ups, and bundles.
8 best photography Shopify themes for 2023 - our detailed list:
These rights here are the best photography Shopify themes:
A beautiful photography theme is not enough. Optimize your images, get top page speed, and improve SEO to rank high in search!
Install TinyIMG now
Now, let's take a look at them in detail:
1. Motion – modern and elegant Shopify photography theme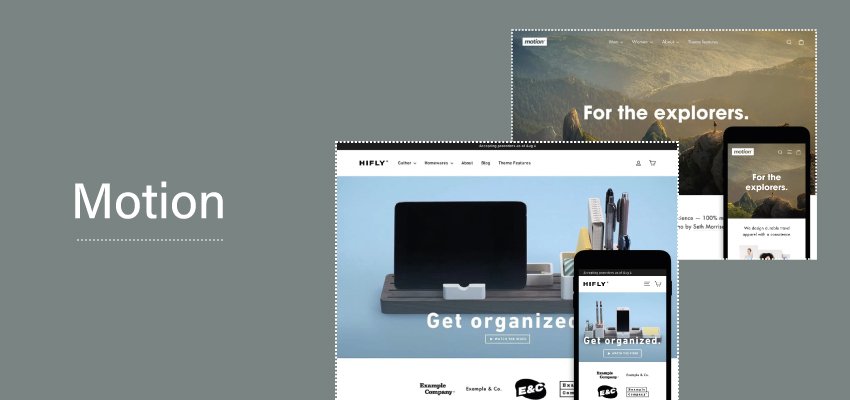 Smooth animations, collection collages, top image galleries
Classic, Elegant, Minimal
Motion is a simple, elegant, and modern Shopify photography theme by Archetype – perfect for putting your photography work as the main star of the site. It's all possible thanks to excellent image display and gallery options.
This theme is excellent for displaying your images in separate collections. A beautiful collection collage section and a callout section lets you display different types and evolving styles of your work. Smooth animations all throughout the theme also contribute to the modern feel of your website. And with over 20 sections for landing pages, collection templates, and more – there's also plenty to edit and make the site yours.
Motion Shopify theme comes with an unlimited trial: so you can try it for free anytime. If you love your Motion site enough to go live, it'll cost $320.
2. Studio – free Shopify photography theme with simple editing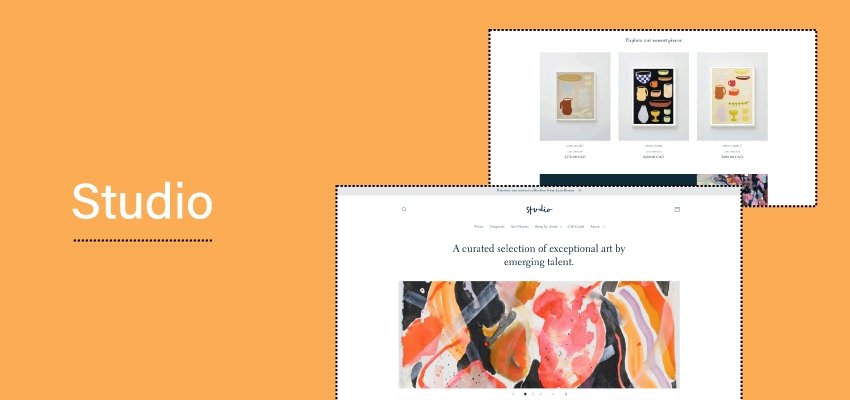 Colorful accents, collection-based navigation, flexible design
Studio is a photography-focused theme, built by Shopify itself. Therefore, it's no surprise this theme offers a simple, intuitive, and blazing-fast photography website building experience.
Stylish typography and custom-colored accents can be used to work in tandem with your pictures, letting you build a website that adapts to your art – not the other way around. Flexible design is key here, and Studio does a great job at working towards your vision. Collection-based navigation also allows for an intuitive browser experience, and a featured collection option is there to promote new galleries, content, and artist profiles.
But probably the best thing about Studio is the price: it's entirely free, so you can make your photography website with no investment required.
3. Highlight – asymmetrical Shopify photography theme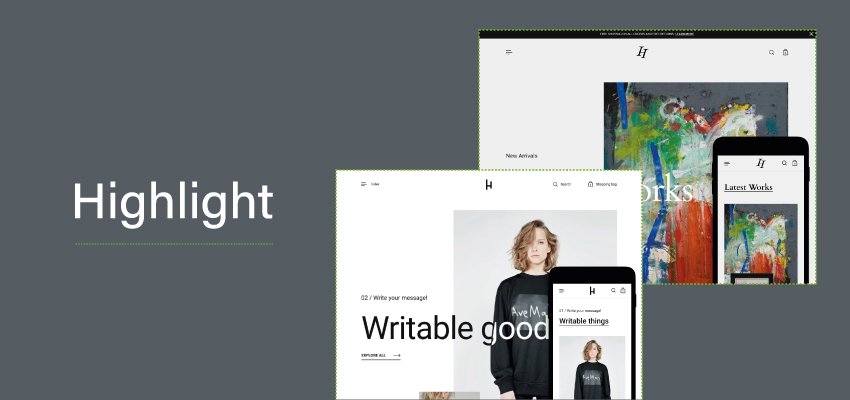 Parallax slider, modern product grid, smart sales options
Highlight comes from Known Theme: known for making original and modern creations. Highlight is exactly that: and as its name might suggest, it's all about highlighting your art, and products that come from it.
An asymmetrical product grid is the calling card of this theme, showcasing any products you want to sell in an original way. Parallax vertical slides also lets you showcase products, collections, and promotions in a creative way, as well as gives your visitors an excellent experience on all of their devices. Images floating on top of one another can open a whole different dimension of how your art is displayed.
Highlight is free to try with an unlimited trial – once you decide to publish your website, it'll cost $250.
4. Impulse – Shopify photography theme for excellent selling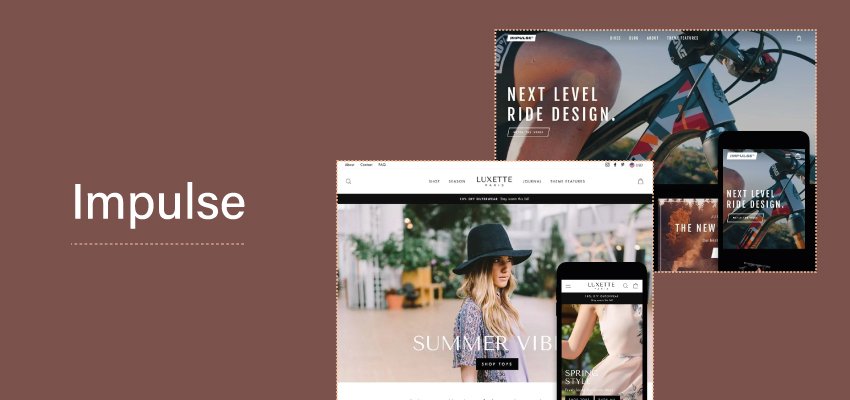 Impulse theme from Archetype is excellent, if you're looking to do more than just display your photography work. This clean and simple Shopify theme is made not only to show your pictures – but also to help you sell your work and efficiently as possible.
All the features, expected from the best Shopify photography theme are here: Impulse is fast, fully responsive, as well as coming in with excellent image gallery, zoom, and rollover options.
But with seamless integration with Shopify Online Store 2.0, it also provides an excellent sales experience for you and your visitors. Customizable promotions, cross-selling, product reviews and badges help you monetize your work in the best way possible.
You can use Impulse's 3 distinct designs to build an online store for free – should you decide to do live, it'll cost you $320.
5. Ap Sharon – cheap Shopify photography theme with top customization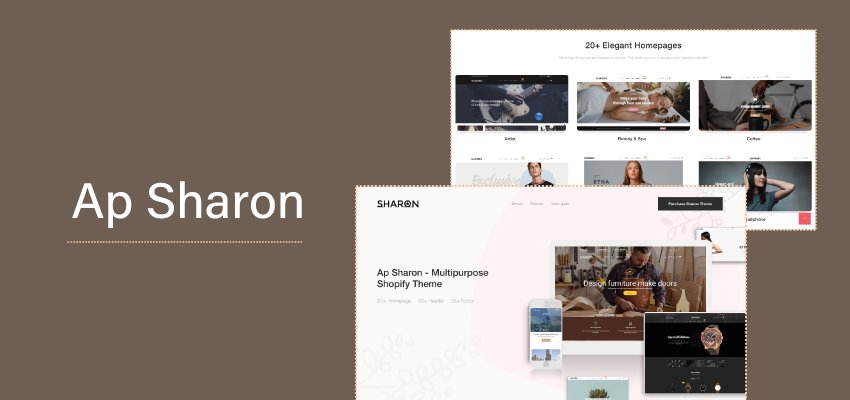 Ap Sharon is an excellent all-around Shopify theme: and it's no surprise that it's also an excellent option for many photography sites. The strength of Ap Sharon is in customization – with 18 different homepage themes, and 13 meticulously designed inner pages, you can craft yourself a perfect starting option. And then, use the extensive editing tools to make a truly unique site.
An excellent blogging space is there if you wish to share your words and not just photography. With multiple headers and footers out there, you can build your page to have as many or as little pages as you want. And with extensive online sales features, you can go as far as build a massive store, centered around your work.
Ap Sharon costs $56 – and it's pretty great value for what you're getting.
6. Artisan – Shopify photography theme with top blogging features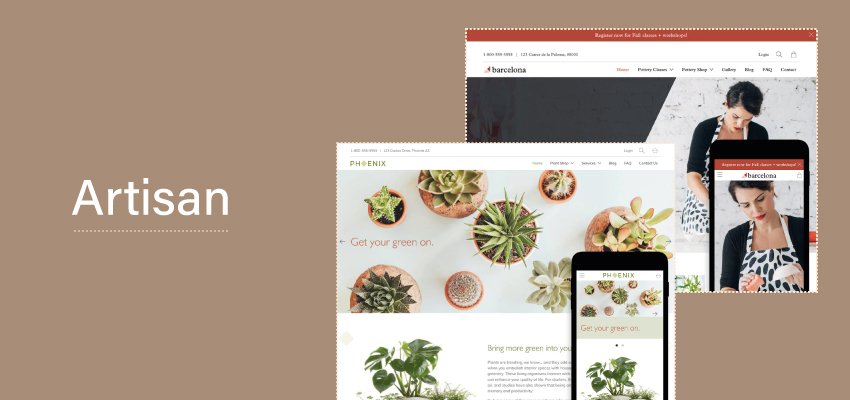 Some say a picture is worth a thousand words. But if you want to cover all bases – and have stories coming together with your photos, Artisan is an excellent theme to choose. Created by Red Plug Design co., it's an excellent theme for combining images together with text.
With smart image galleries and multiple image display options, you can combine several pictures to tell a story: and with extensive options for adding text, there is plenty of room for smart visual storytelling. The theme also works very well with sales options: the search functionality is very convenient, and works really well if you plan to have a website with plenty of images, and products that come from them.
Artisan also comes with an unlimited free trial. It's all completely free of charge for you to try: and it'll cost $180 if you decide to go live with Artisan.
7. Split – photography theme with the unique design language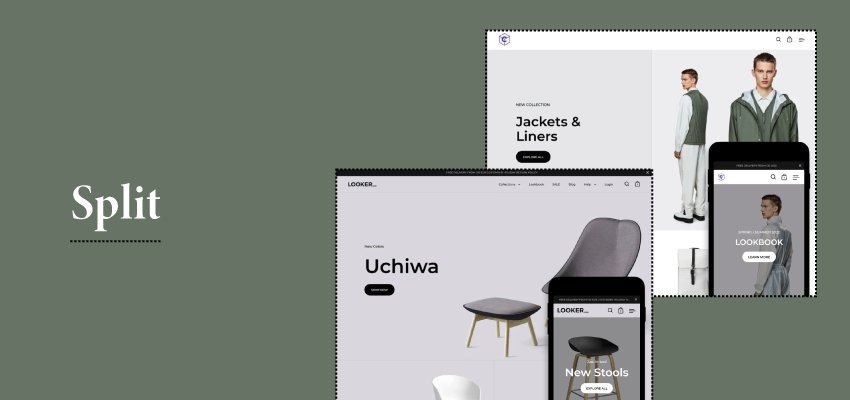 The uniqueness of the Split Shopify photography theme is in the name: it offers a distinct "split" look, separating your site into two different areas. One for images, and the other – for whatever else you wish to display. It can be your stories, your captions, or maybe even sales buttons and discount offers.
With 3 distinct looks, you get an excellent starting point for your photography site. And if you're looking to do more than just showcase your art, excellent visual sales features are there to help. Unique promotion banners, headers with countdowns, cross-selling features, and more are all there to help you sell more.
You can try out Split for free – and if you decide to go live, you'll need to split with a $250 fee.
8. Streamline – mobile-first Shopify photography theme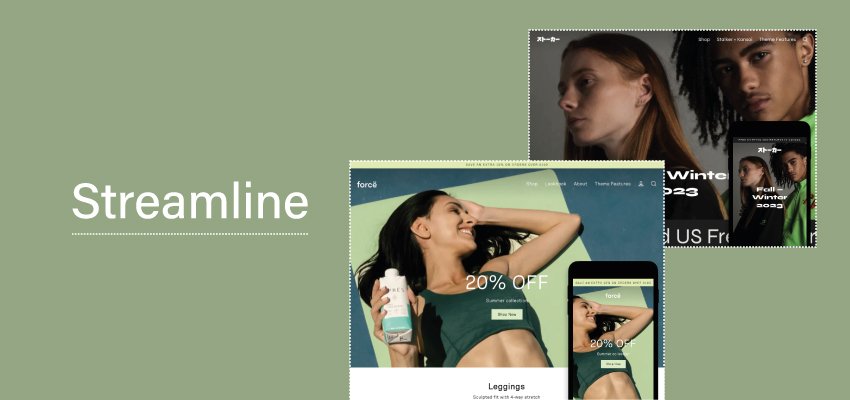 We know: excellent photography looks best on big and bright screens. But of course, up to 80% of website traffic now comes from mobile devices. Streamline, created by Archetype Themes, is a mobile-first theme, letting you make a Shopify photography website, streamlined for the small-screen generation.
With excellent load times, and a quick browsing experience, your visitors will love going through the site: may it be for just looking at your art, or completing sales via the fully-integrated Online Store 2.0 functionality. With scrolling and text animations, you can make even the most basic details look pretty extraordinary. It's a great mobile-first package that looks good on just about any device.
You can try Streamline for free: and when you go live, it'll cost you $320.
How we ranked these Shopify photography themes?
While putting this list together, we looked at a lot of different things: here's what the themes had to do, in order to find a place on this list.
Excellent design. A photography website should look pleasant to the eye – on all devices. All the themes here offer modern design solutions that will look good in the modern age.
Simple editing process. In order to make the website truly yours, you'll need to edit it. This is where a lot of themes fail, offering subpar editing options that don't let you deviate much from the original. The themes on this list are super editable, letting you do the exciting stuff – easily.
Exceptional features and tools. Whether you're looking to increase sales, share your and your team's story, or wow everyone with excellent design options: each theme on this list has at least one killer feature that makes it stand apart from the crowd.
Is Shopify good for photographers?
Yes, Shopify is a great option for photographers, looking to monetize their skills online. There are multiple ways to do it: you can use it to sell your pictures as stock photos for others to use. Also, you can sell prints of your images, by either printing and shipping them yourself or using a reliable fulfillment partner, you can find on Shopify. You can even go a step further and sell your art on a variety of products, like clothing or home accessories.
With Shopify's busy app store, there are options for accepting bookings and selling online or offline workshops. If you can sell something – Shopify probably has a way for you to sell it.
Plus, Shopify allows for high-resolution image uploads (up to 4472 x 4472 px, up to 20 MB), allowing you to upload the images in their full glory, without ruining them with persistent optimization. All in all, Shopify is a great image for photographers.
Final words
An excellent theme is a great first step to a beautiful, functional website. And if you're looking to build a photography website – Shopify is a great way to go. That's because it not only offers excellent business tools, but also has some top-notch photography themes.
Whether you're looking to show your and your vision, or sail off to a sales business endeavor: there are some great options on this list for you to take.
Elegant and modern Motion, simple and free Studio, highly-editable themes like Ap Sharon, or even some excellent design solutions from Highlight or Split – there's plenty to choose from. So pick one, and make your photography website dreams come true!